If you like watching shows that deal with the leftover portion of humanity after the world has met some severe catastrophe, then 'Extinct' is one of the things that you wouldn't want to miss. The series is created for BYUtv by Orson Scott Card and Aaron Johnston. Scott Card is a well-known name in the science-fiction genre and is known for writing novels like 'Ender's Game' and 'The Tales of Alvin Maker'. He has previously collaborated with Johnston in the film adaptation of 'Ender's Game'. Ryan Little serves as the director. He is known for his work in 'Saints and Soldiers', 'Everything You Want', 'War Pigs' and 'House of Fears'.
Adam Abel serves as the producer and he was the one who suggested the premise to be adapted for a TV series rather than a movie, as was initially planned. The show focuses on a group of people who are left behind in a world where humanity has gone extinct. Now, it is up to them to bring it back to life. However, when the food chain has been rearranged, they find themselves facing the "survival of the fittest" situation.
Extinct Cast: Who's in It?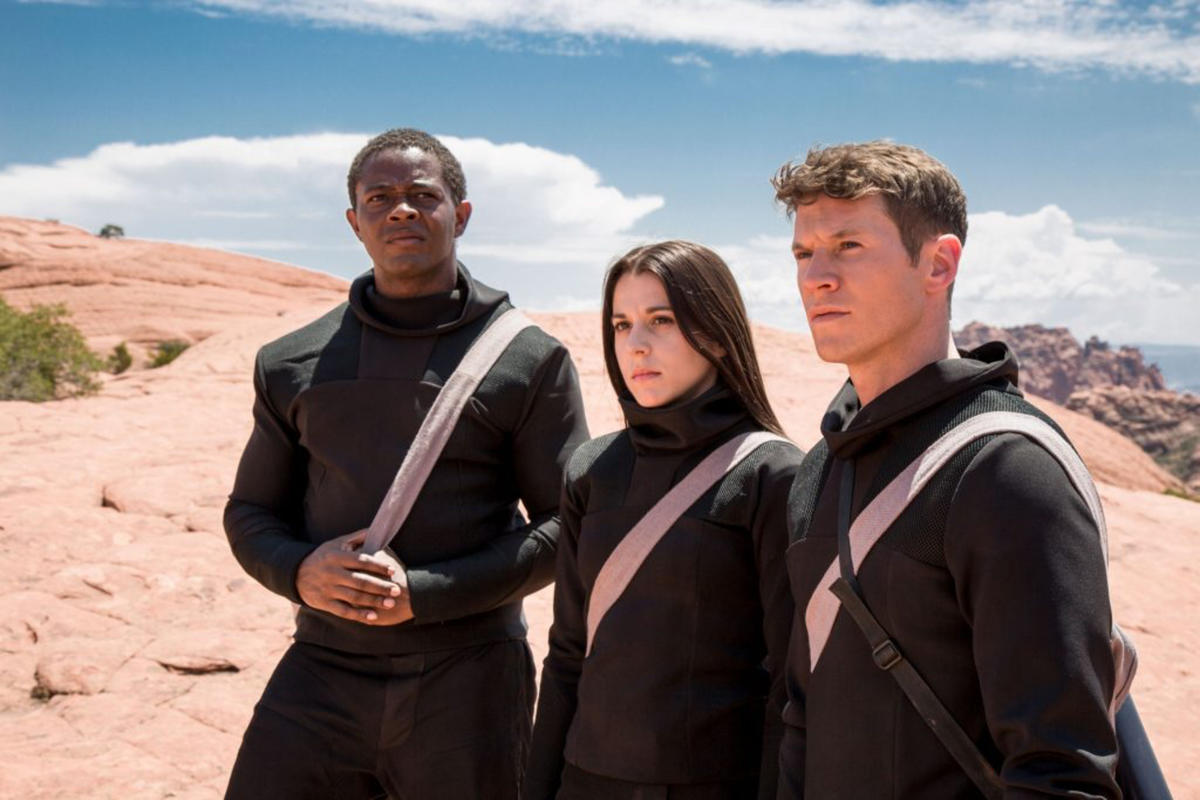 The cast of 'Extinct' is led by Chad Michael Collins who plays the role of Ezra. He is best known for his work in a series of 'Sniper' movies — 'Reloaded', 'Legacy', 'Ghost Shooter' and 'Ultimate Kill'. He has also appeared in films and TV shows like 'Legion of the Dead', 'The Christmas Card', 'Lake Placid 2', 'Rock Monster', 'Company of Heroes', 'Enlightened', '2 Broke Girls', 'Once Upon A Time', 'Bones' and 'Freakish'.
Victoria Atkin appears in the role of Feena. She has worked in films and TV shows like 'Hollyoaks', 'The Girl's Guide to Depravity' and 'Holby City'. She has also lent her voice to characters in various video games like 'Assassin's Creed Syndicate' and 'Horizon Zero Dawn'. Jaclyn Hales plays the role of Lynn. Hales has previously appeared in films and TV shows like 'Scents and Sensibility', 'Christmas Eve', 'Alienate', 'Changing Hearts', 'Unicorn City' and 'Everwood'.
Yorke Fryer portrays the character of Abram. His acting credits include films and TV shows such as 'A Walk with Grace', 'How to Get Away with Murder', 'Things Never Said', 'Hart of Dixie', 'It's A Match' and 'Accepted'. He has also voiced characters in various video games. Jack Depew plays the role of Silas. He has worked in films and TV shows like 'The Fosters', 'Major Crimes', 'The A-List', 'Mad Men', 'The Ultimate Life', 'Edge of Salvation', 'Big Time Rush' and 'iCarly'.
Matthew Bellows appears in the role of Jax. He has appeared in movies and TV shows like 'Captain Marvel', 'NCIS', 'The Murder of Nicole Brown Simpson', 'The Code', 'Snowfall', 'New Amsterdam', '83 Days', 'Bloodline' and 'The Girl with the Bangs'. Jake Stormoen plays the role of Duncan. He is known for his roles in 'The Outpost', 'Christmas Wonderland', 'The Appearance', 'Kiss the Devil in the Dark', 'Nocturne', 'Miracle Makers', 'War Pigs', 'Zombie Break Room' and 'Mood'.
Kirby Heyborne lends a voice to the Red Drone. He is known for his work in 'The Client List', 'The Three Stooges', 'The Singles Second Ward', 'Take a Chance', 'Free Ride', 'Pirates of the Great Salt Lake', 'Sons of Provo', 'The Best Two Years' and 'The Singles Ward'. The voice of the Yellow Drone is provided by Anna Vocino. She also voiced characters in 'Max Is Coping', 'Days Gone', 'World of Warcraft: Battle for Azeroth', 'Sushi Striker: The Way of Sushido', 'DC Super Hero Girls', 'Final Fantasy XV: Comrades', 'Agents of Mayhem' and 'Halo Wars 2'. Additional cast includes names like Eliza de Azevedo Brown, Bailee Michelle, Shayla McCafferey, Anna Sward, Aaron Johnston, Nic Luken, Cosette Shaha, Jocelyn Jay Black, Joshua French, Jake Van Wagoner, Denise Dorado, Champagne Powell and Melanie Stone.
Extinct Plot: What's It About?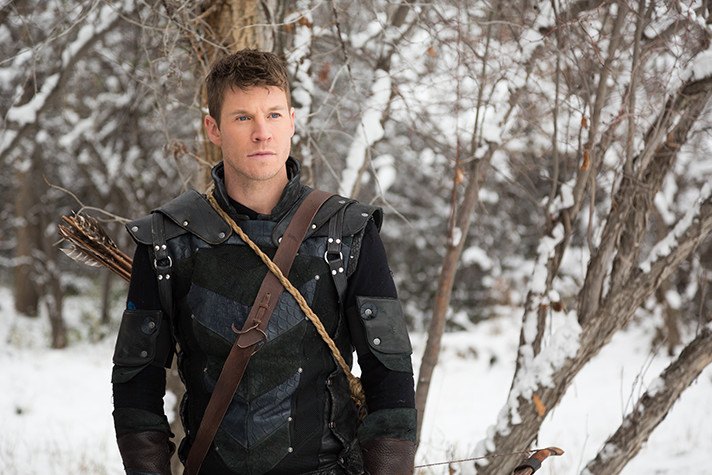 It has been 400 years since the last human walked the Earth. Like millions of other species that failed to keep up with the threats on their survival, humanity too gave up, after a while. The reason for this wiping out wasn't some deadly virus or an asteroid collision. An alien force focused all its energies on killing every single human being. So, when Ezra, Feena and Abram discover themselves on Earth with no other human in sight, they are baffled about where they are and why they are there.
While one alien form had destroyed them, there was another that brought them back to life. The Red Drone and the Yellow Drone are the only ones guiding these young people now. The group soon realises that what's more important than reviving their species is to keep themselves alive, and the foe is none other than a group of other humans. This group is led by Ezra's brother, Silas, and is called the Skin Riders. As the trio tries to understand the new world order, while figuring out the identity and the true motives of the aliens that brought them back, they also have to keep themselves safe from their own kind. The flashbacks into the stories reveal more information about the characters, which result in a conflicting arc for them.
Extinct Season 2 Release Date: When Will It Premiere?
'Extinct' season 1 premiered on October 1, 2017. The show received good reviews from critics and found popularity amongst the viewers. Now as far as the next season goes, we have bad news for the fans. BYUtv has announced the cancellation of the show. This is a big disappointment since the show was received well by critics and audiences and so we thought BYUtv will continue for another season. Though, fans should not lose all their hopes. There's still a possibility that some other network picks up the show. If that happens, we will update you about 'Extinct' season 2 release date.
Extinct Trailer:
Due to the cancellation, 'Extinct' didn't move forward and so we have no trailer for season 2. However, you can still enjoy season 1 on BYUtv. Have a look at the trailer before you leave:
Read More: Best Sci-Fi Shows on Netflix