Anyone who is remotely interested in sitcoms knows 'Family Guy' is one of the finest animation series to have graced television since the likes of 'Flintstones', 'South Park' and 'The Simpsons'. The 12-time Emmy award nominee has Seth MacFarlane and Fox Broadcasting Company to thank for the creation of the beloved Griffin family including Peter, Lois, Meg, Chris, Stewie and Brian.
The franchise has spawned several spin-offs, films, merchandise, books and videogames, amongst which 'The Cleveland Show' (that ran from 2009 to 2013) is a notable mention. 'Family Guy' is particularly famous for its cutaway gags and the unique humour of MacFarlane, which has received some mixed reviews from the critics. It is created by MacFarlane and developed by him in collaboration with David Zuckerman. Zukerman also served as one of the executive producers of the series till 2003. MacFarlane still continues to be a vital part of the show.
The Griffins family has been entertaining millions of families across the globe since its premiere on January 31, 1999. The show has been a subject of various controversies throughout its run and had run into trouble during its fourth season which led to FOX discontinuing the show. It was picked up by Adult Swim to conclude the season but its success overturned the cancellation as the show was revived for another season. The rest as we say is history. It has received 27 Emmy nominations, out of which it has won eight. It also received a nomination for Outstanding Comedy Series, becoming the first one to receive the honour after 'The Flintstones'. The show has also been nominated for a Grammy.
Family Guy Season 18 Episode 10 Release Date
'Family Guy' Season 18 released on September 29, 2019. After airing for 9 episodes, the show went on a mid-season break — as it always does — on December 15, 2019. The good news is that fans won't have to wait for long for the show to come back on the tv screens. 'Family Guy' Season 18 episode 10 will release on January 5, 2020. The season will have a total of 20 episodes. You can watch them on Fox.
As far as the future of the show goes, fans should know that 'Family Guy' is one of the most watched shows on tv and it's highly unlikely that the network is going to pull the plug on the show anytime soon.
Family Guy Cast: Who is in it?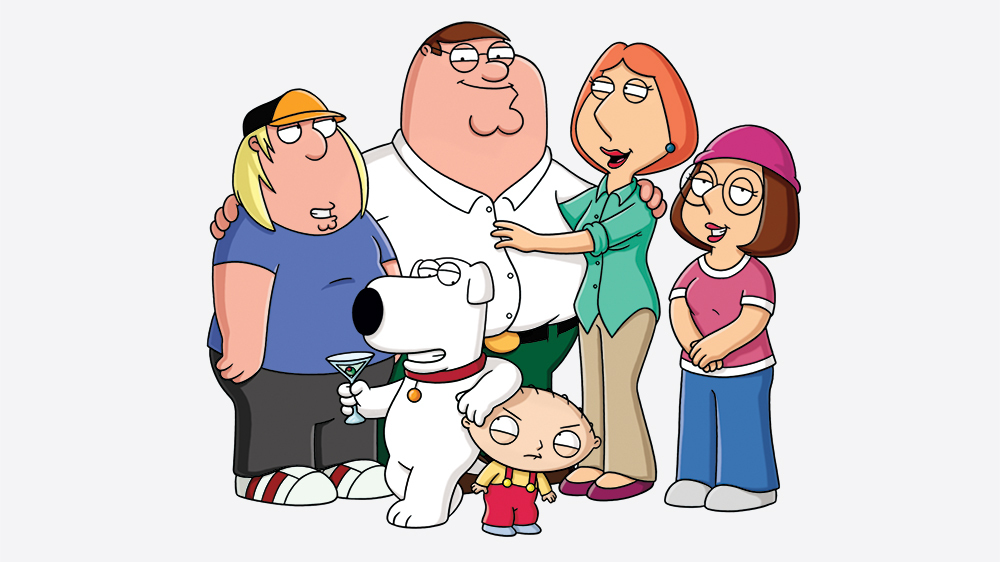 The animated show basically stars the following characters and voice over artists: Seth MacFarlane brings to life the characters of Peter Griffin (the head of the family), Brian Griffin (the family's anthropomorphic pet dog), and Stewie Griffin (their devilish prodigy of a son who is often shown exhibiting violent characteristics and a behaviour befitting adults).
Mila Kunis came on board from season 2 to voice Meg Griffin, Peter and Lois' eldest daughter who is often bullied and mocked by her own family. Alex Borstein voices Lois Griffin who is Peter's wife, and Seth Green voices Chris Griffin (Stewie and Meg's brother, a dim-witted, overweight and almost miniature version of Peter Griffin) as well as Neil Goldman (a recurring character).
There are several other characters on the series, one of whom includes Glenn Quagmire voiced by Seth MacFarlane, the promiscuous, sex-crazed deviant of a neighbour who works as an airline pilot. The series has also had actors like Bryan Cranston, Chris Sheridan, Drew Barrymore, Carrie Fisher and Adam West voice various characters. We can expect the entire dysfunctional family to be back for another season, with some interesting new characters introduced and past favourites making another appearance.
Read More in TV Preview: Loudermilk | Mr. Mercedes
Family Guy Plot: What is it about?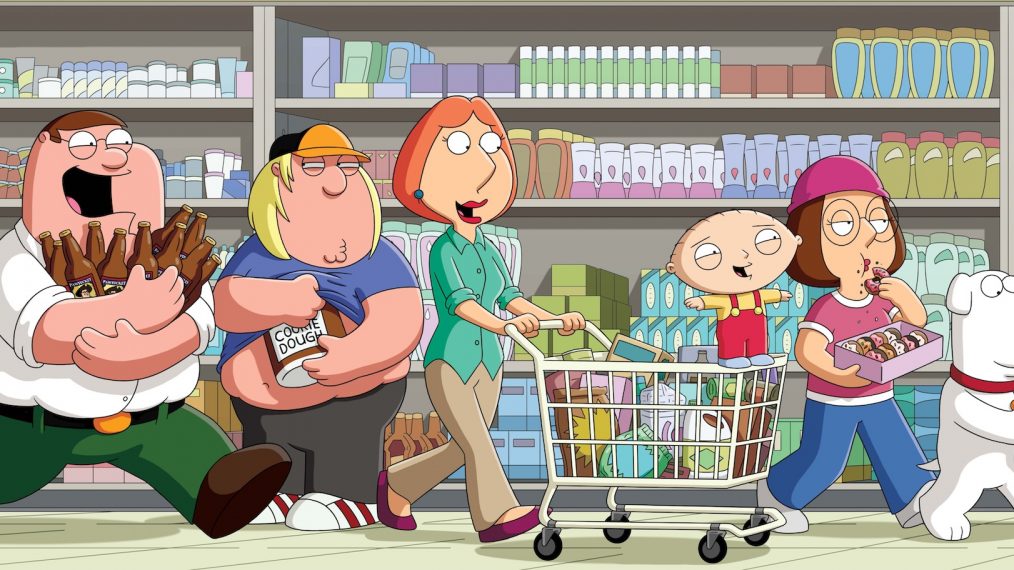 The show features the Griffin Family: couple Peter and Lois, their three children Meg, Chris, and Stewie. The animated series is a window to the world of the Griffin Family. The series showcases different situations in every episode. Common situations are presented in a funny and appealing light to the viewers. Gags are a common part of the show. The pet dog can speak and comes to their rescue many a time. Their rapport as a family is adorable with all their silly fights and patch-ups which tend to inspire many gags. It was revealed at the Comic-Con that Season 17 of Family Guy would see some mockery of US President Donald Trump.
Season 17 starts with Brian falling head over heels in love with Jess Schlotz (played by Casey Wilson), but he finds out she is dying of cancer. He asks her hand in marriage but her cancer regresses, much to Brian's disappointment. Towards the end of season 17, Stewie finds out Brian is trying to get in the good books of wealthy widowed heiresses by attempting to win their affection and becomes involved with one rich widow. Stevie teams up with Brian to win the estate but they discover that Quagmire has been conning them back. This lovable family should be back to entertain us with another season. Until we have a confirmation from the network, we can't speculate what the upcoming season will look like. Stay tuned for details.
Read More in TV Preview: Private Eyes | Catastrophe
Family Guy Trailer
For a series to run for eighteen seasons is no small feat. The beloved comedy might have not been able to stay on the good side of the critics, but that's not what it concerns itself with. The love of its viewers is enough to keep it going. If you haven't yet seen the series, then you can catch all of its seasons on Fox. Here is the trailer of 'Family Guy' Season 18 to get you excited.
Read More: Best Cartoon Shows on Netflix