Blumhouse is easily the name we associate with horror in the 21st century. The studio has not only dominated the genre, it has also given us some of the finest horror films and franchises in the past years. So, while it is evident that 'Fantasy Island' will never come close to Blumhouse's critically acclaimed 'Get Out', or even its commercially successful 'The Purge' franchise, the film definitely has the potential of turning into the studio's next big thing.
'Fantasy Island' offers a rather sinister take on a beautiful but mysterious tropical resort where guests can fulfill their secret fantasies. It is obviously too soon to comment on whether or not the film will get a sequel. But there may definitely be a possibility given the scope of its source material. However, it ultimately depends on how well the film performs.
The film upon its release wasn't received well. Its writing has been widely criticized for being cheesy, filled with plot holes and weak characterizations. This ultimately makes 'Fantasy Island' an underwhelming watch. Being a PG-13 horror, the film isn't exactly scary. But it also ends up being fun and often (unintentionally) funny.
Given its unique premise, 'Fantasy Island' may still end up becoming a guilty pleasure of sorts, but whether or not that's enough to give it a sequel is a different ballgame all together. Here's everything we know about it.
Fantasy Island 2 Plot: What Can It Be About?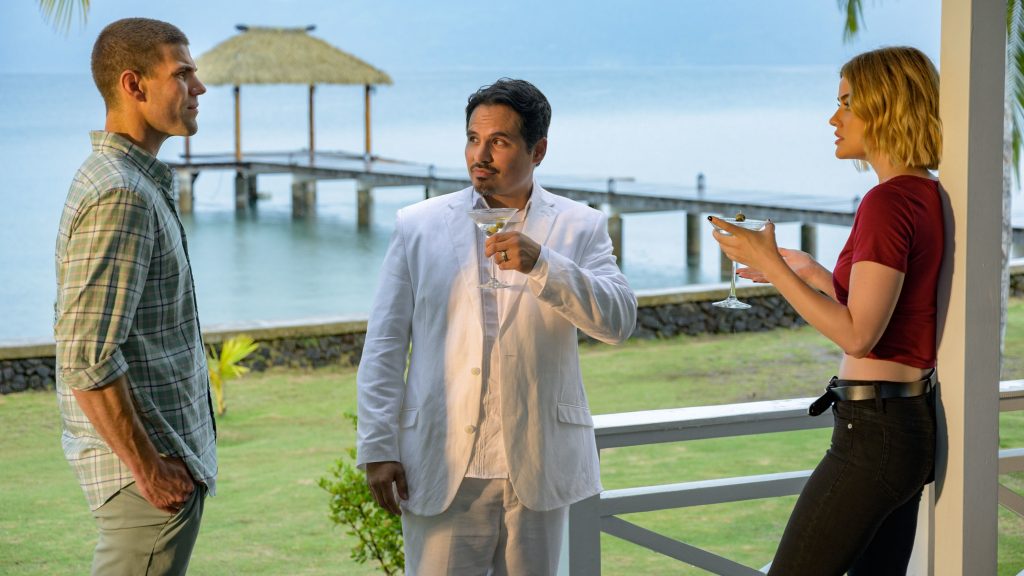 'Fantasy Island' centers around the enigmatic Mr. Roarke who takes care of the resort and brings to life the dreams of his lucky guests. The guests in the film are five strangers who've won a trip to the Fantasy Island through a competition. But as each of them begins to live out his/her dreams, the strangers soon realize something much darker is at play, and their fantasies turn into nightmares.
The film is a horror reimagining of Gene Levitt's classic '70s show of the same name that aired on ABC from 1977 to 1984. Though the original series did delve into serious topics, it was essentially a fantastical dramedy that centered around Mr. Roarke helping his guests live out their dreams. But there was always a price to pay for these dreams as Roarke often twisted their fantasies to give important life lessons to his guests.
Similar to the film, the 'Fantasy Island' series also involved each guest only getting one fantasy that had to play out till its conclusion even if the end was negative. The idea was essentially to make the guests realize that they better be careful what they wish for. All of which translates quite smoothly into horror.
Given the premise of the original series, and its 7 seasons worth of content, there is definitely room for exploring more stories and fantasies with a 'Fantasy Island' sequel. This also makes sense considering that the film is essentially about the island and its powers, and not exactly about the guests. So, a potential 'Fantasy Island' sequel could easily revolve around a fresh group of strangers exploring their fantasies in the island.
Fantasy Island 2 Cast: Who Can Be In It?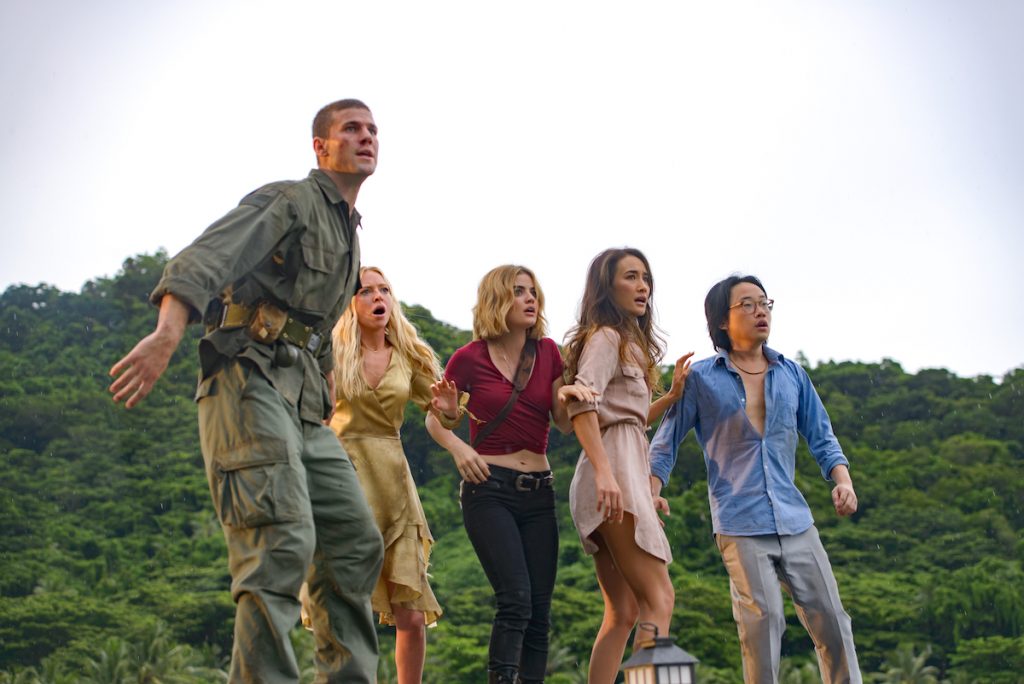 'Fantasy Island' stars Michael Pena as the enigmatic Mr. Roarke, along with Maggie Q as Gwen, Lucy Hale as Melanie, Austin Stowell as Patrick, and Portia Doubleday as Sloane. It also stars Ryan Hansen as JD, Jimmy Yang as Brax, Parisa Fitz Henley as Julia, and Michael Rooker as Damon. Apart from these, it features Charlotte McKinney as the Greek goddess, Aphrodite, Kim Coates as Devil Face, and Robbie Jones as Rocklin.
Given the premise of 'Fantasy Island', a potential sequel would largely involve a new cast playing different strangers with their different fantasies. Since Mr. Roarke remains a constant in the island, we could definitely hope to see Michael Pena return as Mr. Roarke, along with perhaps, Fitz-Henley as his assistant Julia.
Fantasy Island 2 Crew: Who Can Be Behind It?
'Fantasy Island' is directed by Jeff Wadlow, who previously directed Blumhouse's 'Truth and Dare'. Along with directing, Wadlow co-wrote its script with Chris Roach and Jillian Jacobs. He even co-produced the film with Jason Blum and Marc Toberoff.
While Wadlow's previous endeavour with Blumhouse was critically derided by critics, it still ended up being a box-office success. It seems like his latest offering will follow a similar fate despite its negative reviews, owing to its low-budget and interesting premise.
Blumhouse Productions is also largely known for their horror franchises, that include the likes of 'Paranormal Activity', 'Insidious', 'The Purge, 'Ouija' and several others. So, if 'Fantasy Island' does end up becoming a box-office success, we could certainly expect Blumhouse to turn it into a franchise.
Fantasy Island 2 Release Date: When Can It Premiere?
It is certainly too soon to confirm or even expect a 'Fantasy Island' sequel. But owing to the scope of its source material, and its low-budget, it definitely could be a possibility. Especially with Blumhouse's history of turning their features into franchises. If at all there is ever a 'Fantasy Island' sequel, we shouldn't expect it to release anytime before 2024.