Netflix's South African crime drama show 'Fatal Seduction' charts a story about mistrust and secrets with deadly crime investigations at their center. Created by Steven Pillemer, the story primarily revolves around Nandi Mahlati, a married woman who falls into a whirlwind affair with another man. Her life is complicated further when the police find her best friend, Brenda, dead at her house a few days after Nandi's affair begins. Now, caught in the middle of a criminal investigation and infidelity, Nandi's life changes for the worse as she begins to uncover dark secrets about her husband, Leonard, and her secret lover, Jacob.
The show depicts an engrossing narrative steeped in scandal and intrigue that catches the audience's attention easily. Since the first season ends on a cliffhanger, with several questions unanswered, viewers must be curious to know if the show will be renewed for a second season. Therefore, here is everything we know about a potential season two of 'Fatal Seduction.' SPOILERS AHEAD!
Will There Be a Fatal Seduction Season 2?
'Fatal Seduction' came out in two volumes on Netflix. The first volume premiered on July 7, 2023, for most countries, while others, including The U.S., saw its release on July 8. The second volume came out a little less than a month later, on August 4, 2023. The show's first season consists of fourteen episodes, ranging from 26 to 35 minutes in runtime. Even though the show has received middling reviews, it seems to have found its target audience among fans of similar erotic dramas.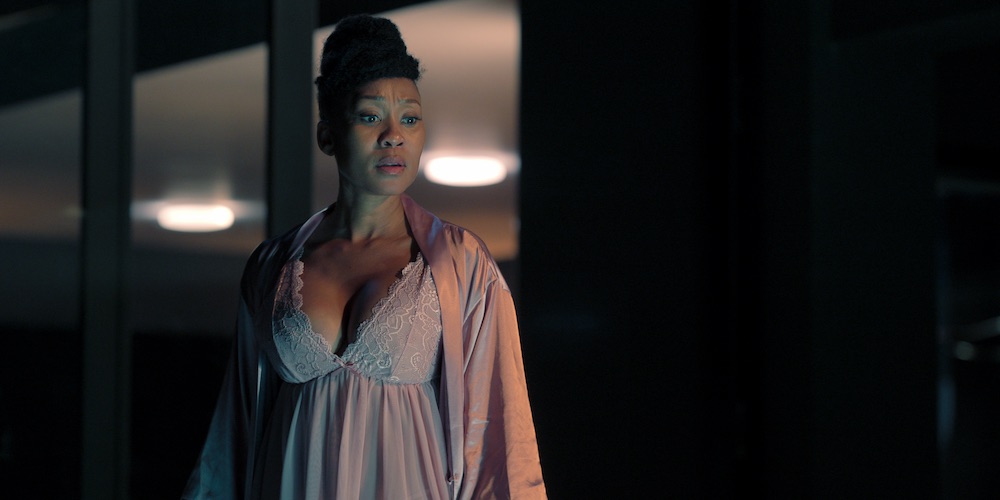 As such, the show's bold move to end on a cliffhanger will likely leave many fans calling for a renewal. Considering that 'Fatal Seduction' is a remake of 'Dark Desire,' a Netflix Mexican series that lasted for two seasons, there's always scope for another potential season. Although the first season wraps up some of the characters' primary storylines, it still leaves enough plot points untangled to keep the viewers wanting more.
Narratively, almost every character will have something to explore should the show have another season. Nandi leaves the first season at rock bottom with everything she cares about in life taken away from her. Likewise, Jacob and Leonard are also at uncertain points in their lives, with no satisfying conclusion in sight. Therefore, a second season can bring a chance for redemption and justice for their characters. As for Nandi's daughter Zinhle "Zee" Mahlati, we can look forward to her exploration of her sexual identity and complicated familial relationships.
Moreover, the first season ends with the long-awaited reveal of the mysteriously ever-present Minister Vilakazi. The man is an enigma with little to no information available about him. However, from the small sneak peek that we get into his world, his character will likely bring bucketsful of trouble for our protagonists and add an even bolder sense of scandal to the show.
Likewise, a second season might also finally bring closure regarding the murder of Vilakazi's young daughter, Busi. The details surrounding her murder investigation inform the first season's plot significantly. Therefore, it would be impossible to leave that thread as is without providing the audience with conclusive explanations regarding the same.
Suffice it to say, 'Fatal Seduction' has plenty of potential for a second season, and the characters and their narratives will only benefit from another installment. Nevertheless, Netflix and other production companies have yet to announce a potential continuation for the show. Ultimately, the show's streaming numbers and general popularity will decide the possibility of another season.
Therefore, it's best for fans to wait on official news about the show's renewal. Should 'Fatal Seduction' get greenlit for another season, depending on how volume two performs, fans can expect season two to release sometime in mid-2024.
Read More: Shows Like Fatal Seduction