Everyone has a dream, but not all of us have the resources or the grit to see the trying journey through to the end. 'Fight for My Way' follows the story of four individuals who have big dreams but there is something holding them back. The show is directed by Lee Na-jeong and written by Im Sang-choon. Moon Joon-ha, Kim Hee-yeol and Jeon San serve as executive producers of the series. This show received a great number of awards in various categories, making it one of the best shows of the year. It is broadcast in Korea at KBS 2.
Fight for My Way Cast: Who's in It?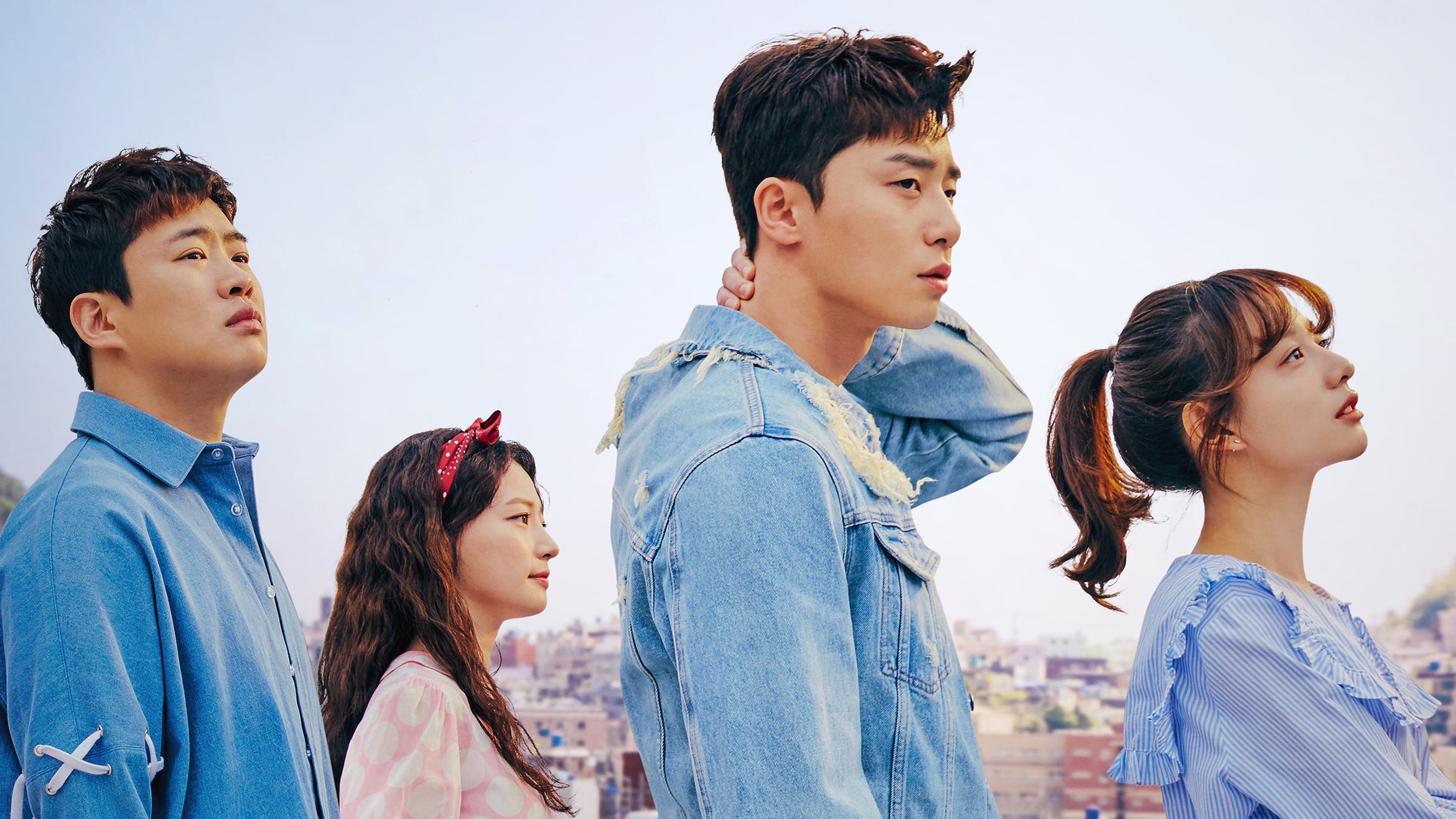 Park Seo-joon plays the role of Ko Dong-man, a mixed martial arts fighter who used to be a big name in taekwondo but lives in shadows now. He is known for his work in films and TV shows like 'The Divine Fury', 'Midnight Runners', 'The Chronicles of Evil', 'Perfect Game', 'What's Wrong with Secretary Kim', 'Hwarang: The Poet Warrior Youth', 'She Was Pretty' and 'A Witch's Love'.
Kim Ji-won portrays the character of Choi Ae-ra, a girl who dreams to be an announcer but can't get ahead in the career due to the lack of proper qualification in the face of fierce competition. She has worked in films and TV shows like 'Detective K: Secret of the Living Dead', 'To the Beautiful You', 'Descendants of the Sun', 'Mr Sunshine', 'Hidden Identity' and 'To the Beautiful You'.
Ahn Jae-hong plays the role of Kim Joo-man, a man whose equation with his long-time love will be put to test after he secures a new job. His other acting credits include titles like 'The Sound of a Flower', 'The King of Jokgu', 'Fabricated City', 'On the Beach at Night Alone', 'Legend of the Blue Sea' and 'Melo Suits Me'. Song Ha-yoon stars as Baek Seol-hee, Joo-man's girlfriend. She is known for her work in films and TV shows like 'Innocent Steps', 'Intimate Strangers', 'Whistle Blower', 'Dangerously Excited', 'Devilish Charm', 'Band of Sisters', 'Sweden Laundry' and 'Phantom'.
The show also stars actors like Son Byong-ho ('While You Were Sleeping', 'Cheese in the Trap', 'Kingdom of the Winds', 'The Good, The Bad, The Weird'), Kim Ye-ryeong ('Wedding Dress', 'A Little Monk', 'The Beauty Inside', 'Revolutionary Love'), Jo Eun-yoo, Lee Elijah ('Ms Hammurabi', 'The Last Empress', 'Children of a Lesser God'), Kim Sung-oh ('A Korean Odyssey', 'The Royal Gambler', 'You Call It Passion'), Jeon Bae-soo ('Secret Forest', 'Memories of Midsummer', Crying Man'), Jim Hee-kyung ('Marrying the Mafia', 'The Idle Mermaid', 'Suits'), Kang ki-dong, Pyo Ye-jin ('What's Wrong with Secretary Kim', 'While You were Sleeping', 'Love Returns') and Lee Jung-eun ('Wrestling Tea Waikiki 2', 'Good Witch Exhibition', 'Weightlifting Kim Jong-ju').
Fight for My Way Plot: What's It About?
'Fight for My Way' focuses on the story of four characters. The first of them is Ko Dong-man. In his younger years, he had been a star player of taekwondo. His skill and dedication were known to all and he was one of the famous players. However, something terrible happens in his life and he is forced to give up his fame and career and recede back to namelessness. Now, he is a mixed martial arts fighter who just needs enough money to get him through life. But, is that really the end of his ambition?
The other part of the story is Choi Ae-ra. A young girl with big dreams, she works at a department store. She is strong and witty and has only dream in her life — to become an announcer. However, she has no experience in the field and even if she tries to get some, she has to face humiliation. After some time, she gets tired of all this and decides to keep her dreams to her imagination.
Kim Joo-man and Baek Seol-hee's lives revolve around each other. They have been in a relationship for six years and there is nothing that can possibly tear them apart. Or that's what they think! A development in Joo-man's life brings him to the point where a hard decision needs to be made.
Fight for My Way Season 2 Release Date: When Will It Premiere?
'Fight for My Way' season 1 premiered on May 22, 2017. The series received a lot of praise from the critics and was equally loved by the audience. The plot and the great performances by the cast were particularly applauded. The show received great ratings and was soon picked up for international broadcast by various networks. This further elevated the popularity that the show currently enjoys. Keeping in tradition with other Korean dramas, the show concluded the story in the final episode. All the struggles and worries of the characters were given a successful end, with the lead characters finding closure to their romance.
The possibility of a second season in such a case seems an improbable thing at the moment. But that hasn't stopped fans from asking for another go of the series. With such popularity, the network and the showrunners might be made to reconsider their thoughts. So if we receive any news regarding 'Fight for My Way' season 2 release date, we will update in this section.
Fight for My Way Trailer:
'Fight for My Way' is the story of the underdogs who conquer all odds in order to get where they want to be. If you love this show, then don't sit around and wait for the next season. Head to Viu and watch all episodes of the show. Here is a look at the trailer of 'Fight for My Way' season 1 to prepare you for the emotional journey you are about to embark on:
Read More: Best Korean Movies on Netflix