Who does not love food? While there are food lovers and foodies all around the globe, there are those who are also cooking enthusiasts, willing to learn new cuisines and create a myriad of varied delicacies as well. Learning about something is always thrilling, and then there is nothing like knowing new things about something you love. And now, food shows are on a roll. It has been ages since these programs first featured on TV and yet, they are still successful. Moreover, currently, given the digital era and Netflix revolution, we have even more of these titles in store for you. From reality TV to online series, cooking shows are everywhere! There are quite a few food docu-series, apart from food fiction, competition, and documentaries, to watch. So with all that said now, here's the list of really good food shows on Netflix that are available to stream right now.
15. The Great British Bake Off (2010)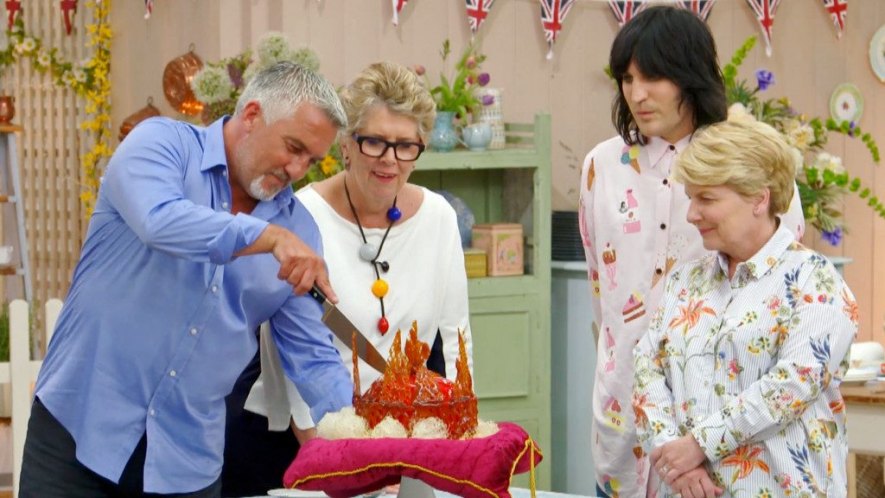 'The Great British Bake Off' showcases participants who feature in a low-key competition. However, you would still have the pleasure of enjoying and watching this series. With much less drama, each episode manages to get us excited. There is no rivalry and absolutely no enmity. Hosted by comedians themselves, Sandi Toksvig and Noel Fielding, along with a panel of judges in each chapter, the show puts the contestants through three baking rounds and technical challenges all throughout its runtime. And for sure, the delicious recipes and mind-blowing presentations shall definitely make you hungry (if that's what you wanted!)
14. Chef's Table (2015)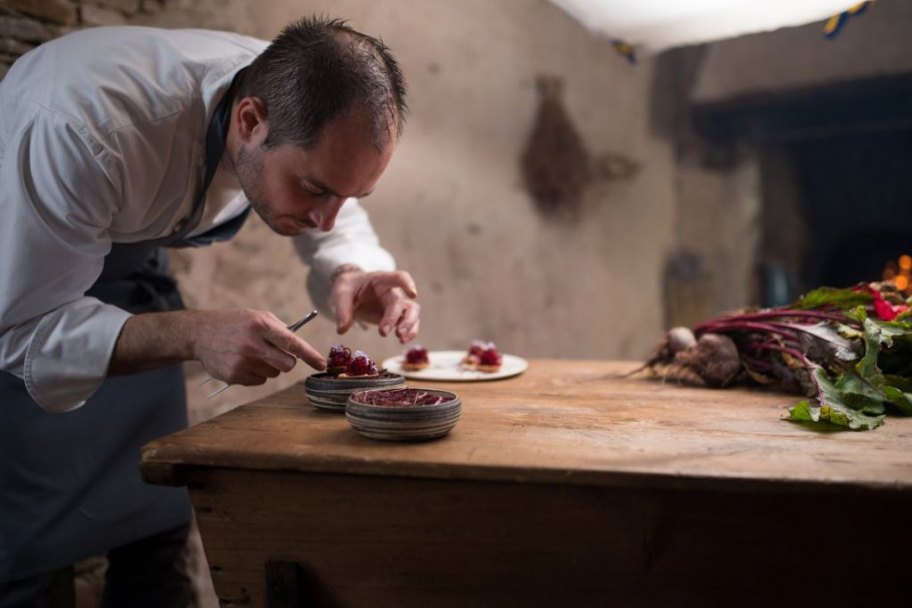 Who does not know about this show when you are an in-house, experimental cook? Each episode in 'Chef's Table', a Netflix Original documentary, features a renowned chef. Every season has around four to six episodes, which makes us sit at the edge of our seats, in anticipation of the end results. It profiles fine chefs and restaurants and you get to see their signature dishes. Now, what's new here is the way the final meals appear for an audience like us. They are literally some of the finest pieces of art. Their gorgeous looks can make you awestruck and shall compel you to virtually taste their flavors. A spin-off of this show, named Chef's Table: France, had also been released in 2016.
13. Great British Menu (2006)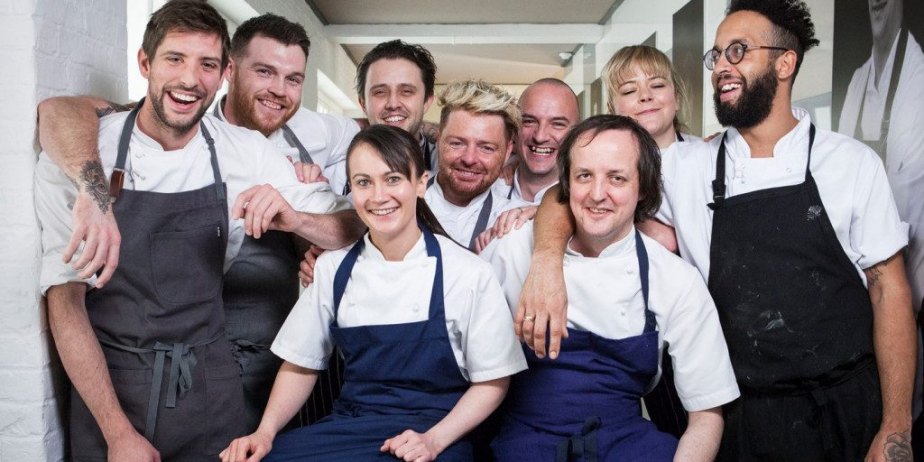 This is one of the longest-running cooking shows in television history. With over 13 seasons and 500 episodes, 'Great British Menu' is a real treat to watch. The BBC television series features top chefs who compete with each other to cook one course of a four-course banquet. This show is judged by a panel of acclaimed chefs who taste the dishes themselves and award marks out of 10. It has one season featured every year since its release and hence, is an ideal option to binge-watch at a go. Then why wait? Start now and keep your ingredients ready!
12. The Mind of a Chef (2012)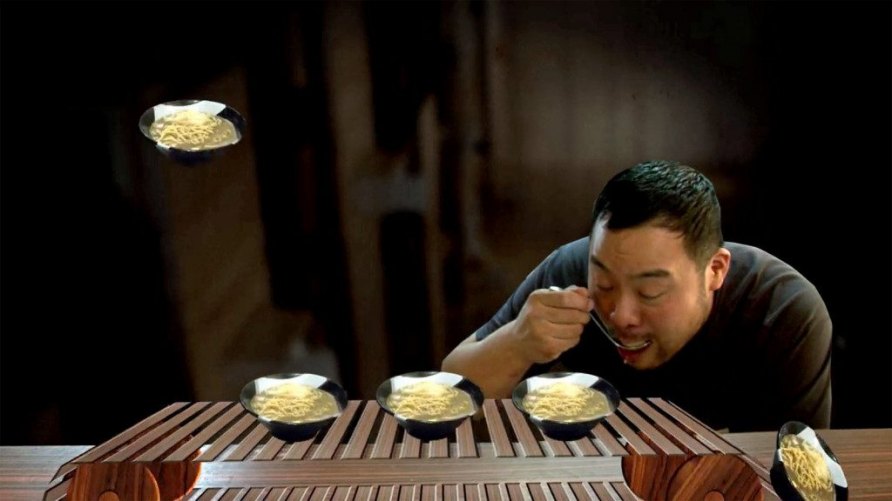 'The Mind of a Chef' is a cooking non-fiction show that combines science and history together in its format and narration. It is an amalgamation of cooking methodologies, knowledge, documented records about old recipes, and travel, with each season featuring a new chef or chefs. This show not only highlights the culinary skills of experts and varieties of diverse dishes all around the globe but also talks about the beliefs, love, and philosophies behind popular regional delicacies. It digs into life experiences and passion. The show recreates famous pioneering recipes and takes us on a journey through different food habits and cultures across the world, combined with the personal experiences of the narrator or host.
11. The Final Table (2018)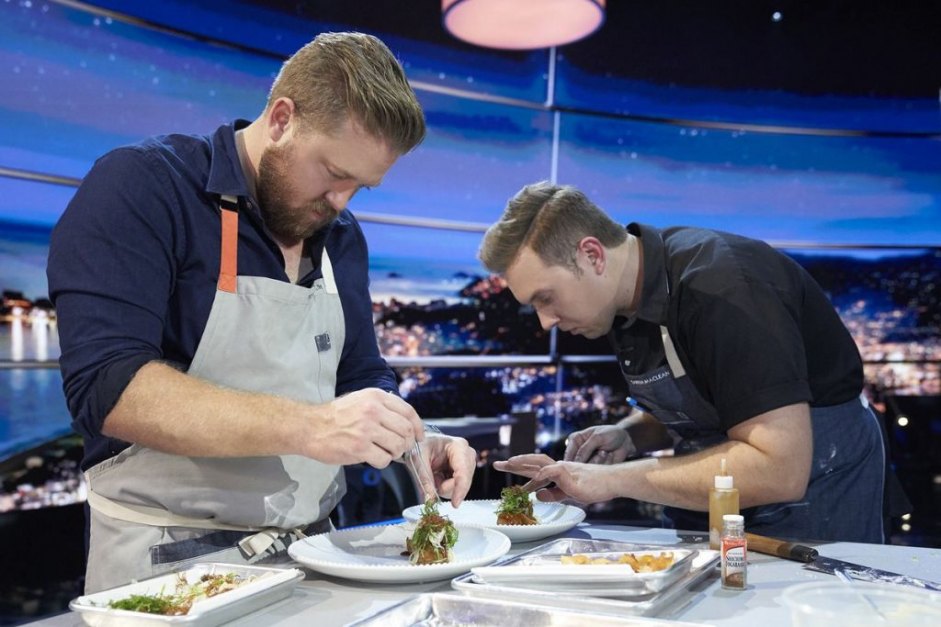 'The Final Table' employs a somewhat different format as compared to other cooking shows in this genre. This is an American reality TV series which involves twelve professional cooking teams competing against each other. Each episode focuses on creating a cuisine based on a particular country's theme and culture. And what's more? The judges in this show not only involve a chef or food critic but also a citizen(s) from that specific region. Further, there is a second round as well which involves showcasing cooking skills by using a certain ingredient that holds a prominent place in the culture of that featured country. Given the kind of norms that the format of this show follows, this program is gripping and also makes our mouth watery at the same time.
10. The Big Family Cooking Showdown (2017)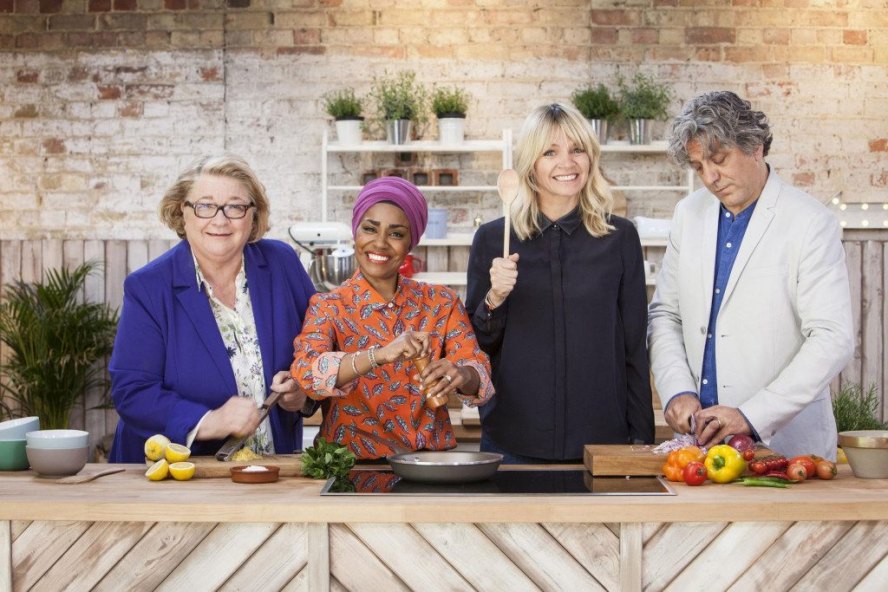 In case you have run out of cooking shows to watch and are an addict of the 'Great British Baking Show' (GBBO), then this is the perfect alternative for you. 'The Big Family Cooking Showdown' features cut-throat competition among its featured participants. The specialty of this reality TV series is that it involves participants and winners from particular seasons of GBBO. Now doesn't this make you inquisitive enough to watch? This cooking show is not just about creating extraordinary delicacies and highlighting the culinary skills of its contestants but it also focuses on families turning regular ingredients into remarkable dishes.
9. A Cook Abroad (2015)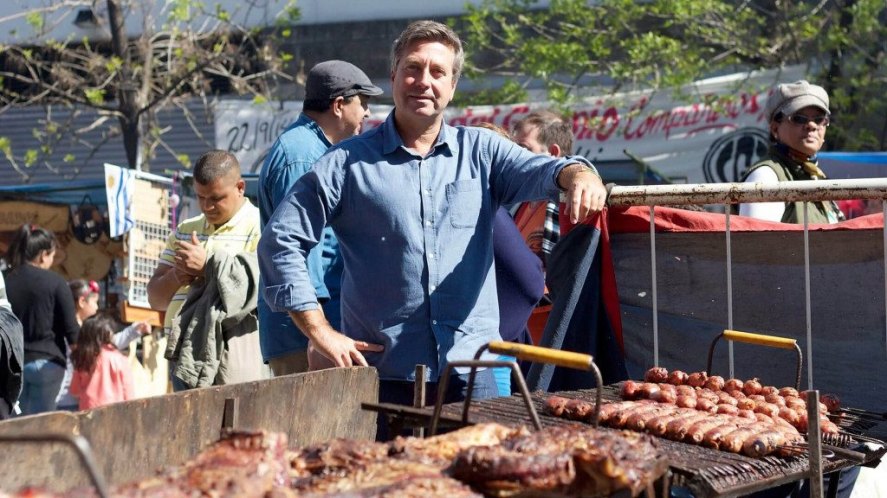 This BBC television series comprises six episodes in the first season which features celebrity chefs from different corners of the world. Each episode, in its runtime of one hour, features a host who travels across the globe to another country and discovers new recipes and significant dishes relevant to that particular region. 'A Cook Abroad', hence, attempts to showcase cuisines from varied cultures and continents. "Six cooks, six countries, six incredible journeys." How amazing does that sound? Give it a watch and we bet, you won't regret your decision!
8. Hairy Bikers: Chicken and Egg (2016)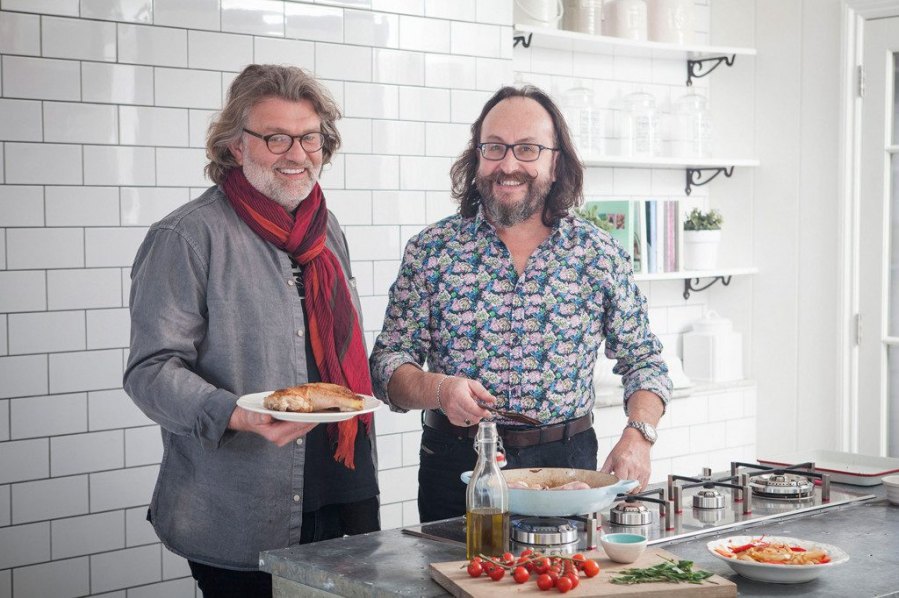 There's this familiar connecting thread between bikers and food, that we all have heard of. Biking road trips are not complete without exploring new cuisines. Is it not? Well, 'The Hairy Bikers: Chicken and Egg' is a pun-filled, witty series that introduces us to this very fact. This show premiered on BBC 2 in 2016, where the Hairy Bikers are on a mission to discover the most unusual and exotic dishes made with chicken and egg. They cook and eat, travel across Europe, the Middle East and America on bikes, where they celebrate the myriad of poultry delicacies. The episodes take us to the depths of Morocco, USA, Israel, UK, and France and is a must-watch for wanderers and travelers alike.
7. Jamie and Jimmy's Food Fight Club (2012)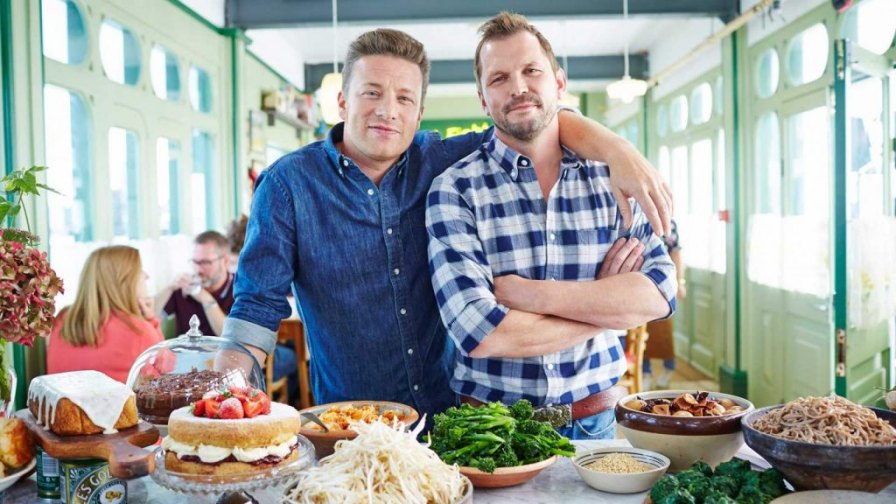 Celebrity chef Jamie Oliver, along with his childhood buddy Jimmy Doherty, decide to open a café in order to fulfill their wish and passion of serving good food. Their other celebrity friends like Gwyneth Paltrow, Michael Sheen and Kate Hudson enter the kitchen to learn the tips and tricks of cooking these savory dishes. They create recipes for locals and arrange feasts. They have a road trip and run food campaigns all across Europe. It is a happy, light-hearted, and fun-filled cooking show without fiction or competition.
6. Midnight Diner: Tokyo Stories (2016)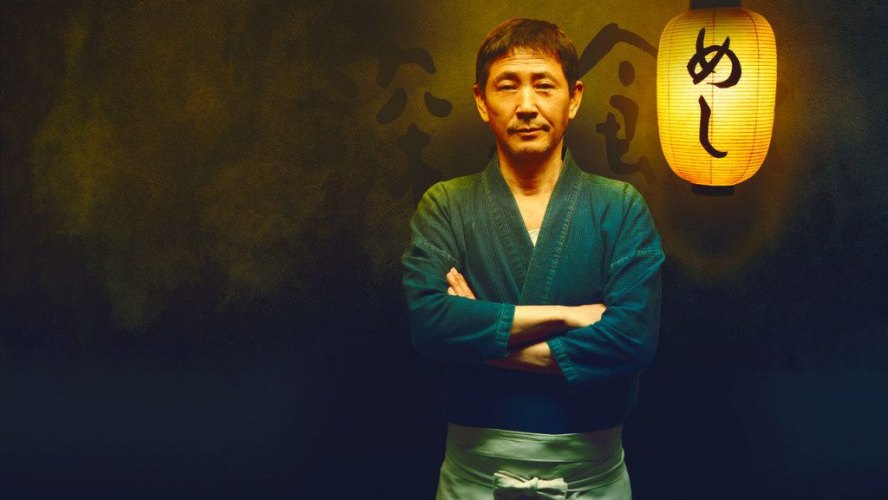 No wonder, many call this cooking show a hidden gem in Netflix. 'Midnight Diner: Tokyo Stories' features a small eatery called Meshiya in the streets of Japan, which runs from 12AM to 7AM. It is famously called the 'Midnight Diner', given its odd operational hours. In this place, the master, main chef and bartender, runs and cooks the dishes himself. With a menu full of delicacies such as pork miso soup, beer, shochu and so on, the diner makes everything that its customers request for during their visit. The episodes, hence, involve a bit of drama (when there is any conflict between the master and visitor), loads of cooking, and humor. You can also witness a variety of customers, including salaried men and prostitutes bonding with the master over a meal.
5. Rebel Without a Kitchen (2013)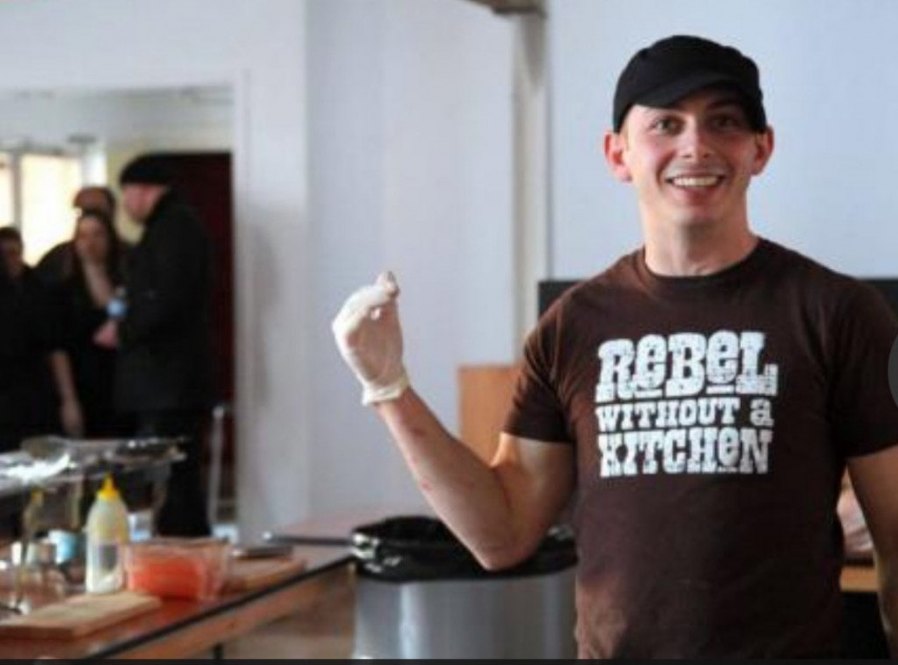 Fidel Gastro and his followers take us on a gastronomic adventure across underground food markets and private events in this show. Get set to experience different types of over the top delicacies with Gastro as your guide. 'Rebel Without a Kitchen' gives us a virtual view of the street food movement in Toronto's localities. Moving from food trucks to new food corners, the energy, and food savviness is for sure going to make you drool with hunger. Watch this show to get tempted by looking at some of the craziest and most delectable recipes!
Read More: Best Prison Shows on Netflix
4. Chuck and Danny's Road Trip (2017)
Good friends and chefs Chuck Hughes and Danny Smiles set on an adventure to discover new culinary tastes across the country. They go to different places and have a stop at six spots around Canada to sample some of the tastiest and yummiest bites. They arrange an outdoor feast where they put their own culinary skills to test, using local ingredients. And the audience includes farmers, local chefs, and fishermen who had helped the duo along the way in reaching their destination. This show is definitely a must-watch for those who love wandering and adventurous cooking experiments.
Read More: Best Christmas Shows on Netflix
3. Somebody Feed Phil (2018)
While many of you might already know about the Netflix TV series, 'I'll Have What Phil's Having', you should also check out its next version, 'Somebody Feed Phil' which aired in 2018. Here, Phil travels across the world along with his friends and collects food samples as per the exquisite local traditions of a certain region. He finds out about the native culture and culinary history and tries discovering new assortments of flavors and tastes. This show is a perfect blend of travel, adventure, humor, wit, and good food.
2. Ugly Delicious (2018)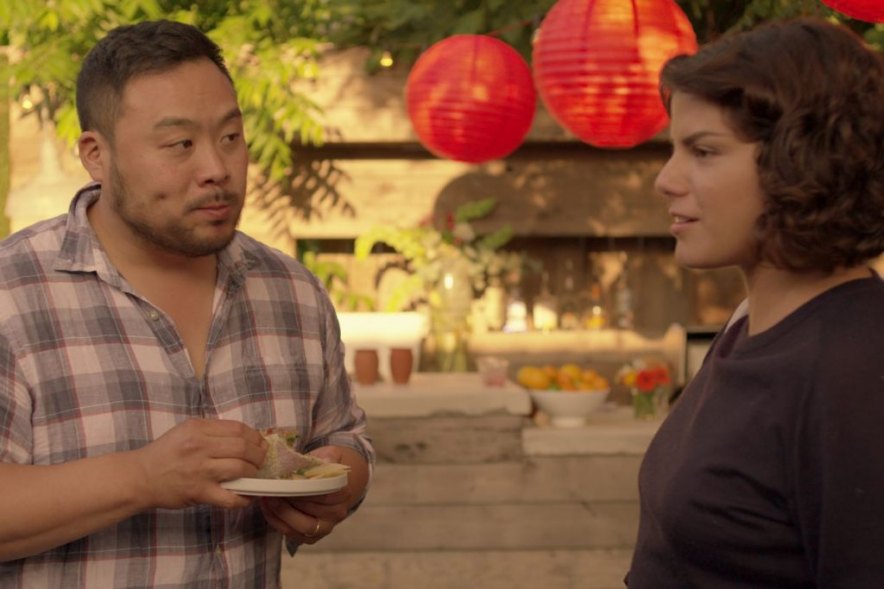 'Ugly Delicious' is a show again for those who love to travel, cook, and explore the history of a particular place. Following a similar format, each episode of this series revolves around new concepts, undiscovered towns, rich cultures, history, regional cuisines, and recipes.
Read More: Best Comedy Shows on Netflix
1. Salt Fat Acid Heat (2018)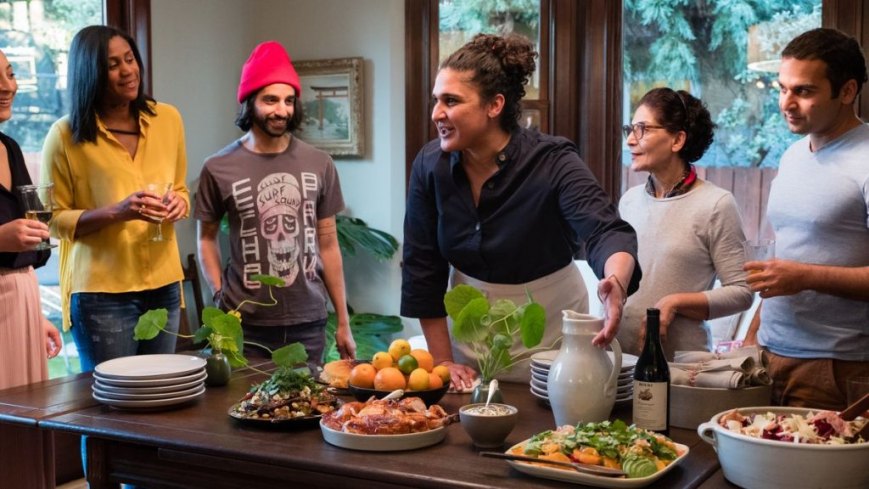 'Salt, Fat, Acid, Heat' is based on Samin Nosrat's book with the same title. It is a documentary cooking series which aired on Netflix in October 2018. The show is exciting and was well received by its audience for its unique format which involves portraying the four basic elements of cooking, namely, salt, acid, fat, and heat. Each of the episodes highlights a particular attribute, where the host Nosrat herself travels to different regions and shows how this particular element is used in local cuisines. The show explores the principles behind the working of these elements and how they work toward creating incredibly good food. Nosrat travels to Japan, Italy, Yucatan, and Berkeley in order to examine one attribute at a time. The narration is simple and the demonstrated tips can be implemented even by elementary level chefs and cooks.
Read More: Best Cooking Shows on Netflix