Academy Award-winning actor Forest Whitaker is a multifaceted artist. He has worked with an array of venerable directors and has established himself as an artist who is known for undergoing an intensive character study work for his films. Instances of this kind can be seen in movies such as 'Platoon' (1986), 'Bird' (1988), 'The Crying Game' (1992), 'Ghost Dog: The Way of the Samurai (1999),' The Great Debaters' (2007), 'The Butler' (2013), 'Arrival' (2016) and so on. This American actor's first noteworthy on-screen performance came in 'Fast Times at Ridgemont High' (1982), a coming-of-age film directed by Amy Heckerling and written by Cameron Crowe. Whitaker was cast in a supporting role as a high school football player.
Following that, he went on to star in a number of films. In the 1988 film 'Bird', he bagged his first lead role as musician Charlie "Bird" Parker. His excellent performance earned him the Best Actor award at the 1988 Cannes Film Festival and also a nomination for the Golden Globe Awards. Before landing his first lead role, he appeared in "A" class films like 'Platoon' (1986), 'Stakeout' (1987) and 'Good Morning, Vietnam' (1987). From early childhood, the actor had a keen interest in sports, especially football. Initially, he stepped into college with a football scholarship; later on, he transferred to USC where his focus mainly included music. Subsequently, he earned another scholarship to Berkeley, with a greater focus on acting and stage performance.
Throughout the 1990s, he continued working with renowned directors. The actor has explored a wide range of characters, pushing himself harder with every role he played. While his 'gentle giant' characters are innocent, timid and possess underlying goodness and humanity, his darker roles include that of hitmen and notorious troublemakers. Whitaker garnered praises for his role as the captive British soldier Jody in director Neil Jordan's 'The Crying Game' (1992). In the year 1996, he was cast alongside John Travolta and Robert Duvall in 'Phenomenon' (1996), that won him a Blockbuster Entertainment Award for Favorite Supporting Actor – Drama, as well as a nomination for the NAACP Image Award for Outstanding Supporting Actor in a Motion Picture.
In 'Ghost Dog: The Way of the Samurai' (1999), directed by Jim Jarmusch, he portrayed the character of a mob hitman who was serene and gentle at heart. According to many, this role helped him shape his career path in many ways. In a characteristic manner, he went to great lengths to prepare for his role in order to achieve perfection. The actor broadened his horizon and tried his hands at directing and producing films. His ventures turned out to be successful. He began with co-producing 'A Rage in Harlem' (1991), which, as the name suggests, is a violent gangster film. He made his much appreciated directorial debut with 'Waiting to Exhale' (1995). He continued to produce and direct a number of films, television films, and even music videos. However, in 2005, he decided to close down his production company Spirit Dance Entertainment to put greater emphasis on his acting career.
Just as he has been a part of some phenomenal films, he has also appeared in a film that has been branded as one of the worst films ever made. The film is called 'Battlefield Earth', a 2000 production based on L. Ron Hubbard's novel of the same name. The film failed terribly at the box office and received many negative comments from the critics. Later, the actor even expressed that he regretted doing the film.
In the year 2006, Whittaker was a part of the critically acclaimed film 'The Last King of Scotland', where he was cast as Idi Amin. Again, he conducted extensive research to play the dictator, gained 50 pounds, spent time with Amin's friends, and also mastered the East African accent. His groundbreaking performance won him his first Academy Award. He was bestowed with multiple honors and awards following this film, including the British Academy Film Award, Golden Globe Award, National Board of Review Award, Screen Actors Guild Award, and accolades from the Broadcast Film Critics Association, London Film Critics' Circle Award, Los Angeles Film Critics Association, National Society of Film Critics, and New York Film Critics Circle among others.
The actor also has films like 'Where the Wild Things Are' (2009), 'The Butler' (2013), 'Black Nativity' (2013), 'Southpaw' (2015), and 'Black Panther' (2018) to his credit. Among these films, for 'The Butler' he won the African-American Film Critics Association Award for Best Actor and the NAACP Image Award for Outstanding Actor in a Motion Picture. In 2016, he made his Broadway debut with Eugene O'Neill's play 'Hughie' directed by Michael Grandage, at the Booth Theatre, New York City. At this point you must be wondering what is the next Forest Whitaker movie or TV show? Well, here's the list of upcoming Forest Whitaker films and TV shows scheduled to release in 2019 and 2020. We can only hope that the latest Forest Whitaker movies would be as good as some of his recent ones.
4. Godfather of Harlem (2019 -)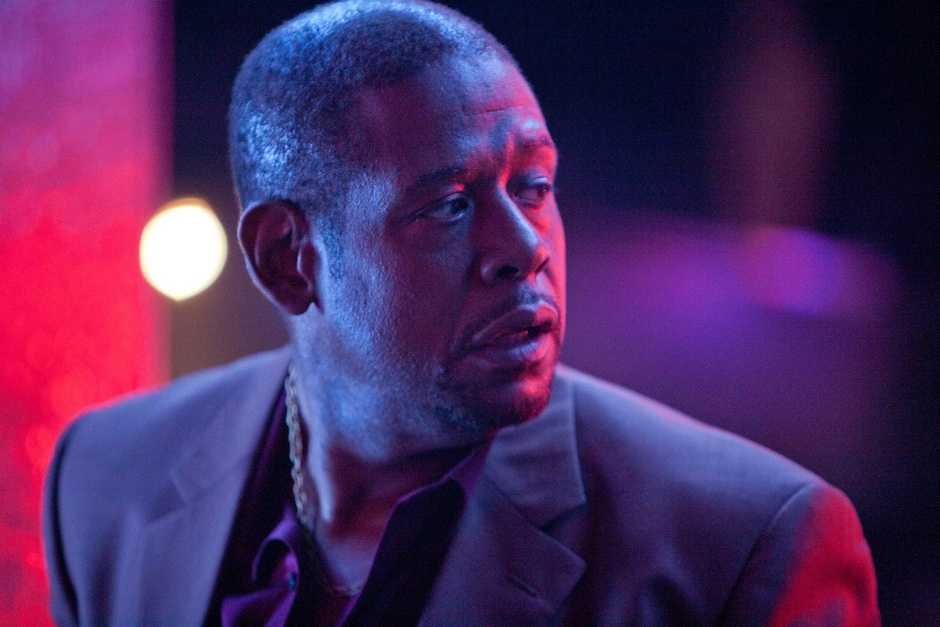 Forest Whitaker is all set to take over the crime drama television series 'Godfather of Harlem', written by Chris Brancato and Paul Eckstein. The series is going to premiere on Epix, on September 29, 2019. Beside Whitaker as Bumpy Johnson, the main cast includes the likes of Ilfenesh Hadera, Antoinette Crowe-Legacy, Nigél Thatch, Kelvin Harrison Jr., Lucy Fry, Vincent D'Onofrio and Giancarlo Esposito. According to the official press release, the plot of this series is based on true events. It follows the story of the notorious crime master Bumpy Johnson, who returns back after a prison sentence of ten years in the 1960s Harlem. The TV Series is a prequel to the 2007 film 'American Gangster', which revolves around the criminal enterprise of Frank Lucas.
3. A Fall from Grace (TBA)
Forthcoming thriller 'A Fall from Grace' is reportedly going to star some big names such as Forest Whitaker, Paz Vega, Vincent D'Onofrio, Tim Roth, David Lynch, Willow Shields, and others. Director Jennifer Lynch has co-written the film along with Eric Charles Wilkinson. The story focuses on Michael Tabb who knows by heart the city that he protects. He has a keen awareness of the entire city's whereabouts, yet he is unable to unravel a serious mystery – who has been annihilating the lives of young girls? Well, you have to watch the movie to find out. Even though the film was announced quite long ago, it does not have a release date as of yet.
2. Jingle Jangle (2020)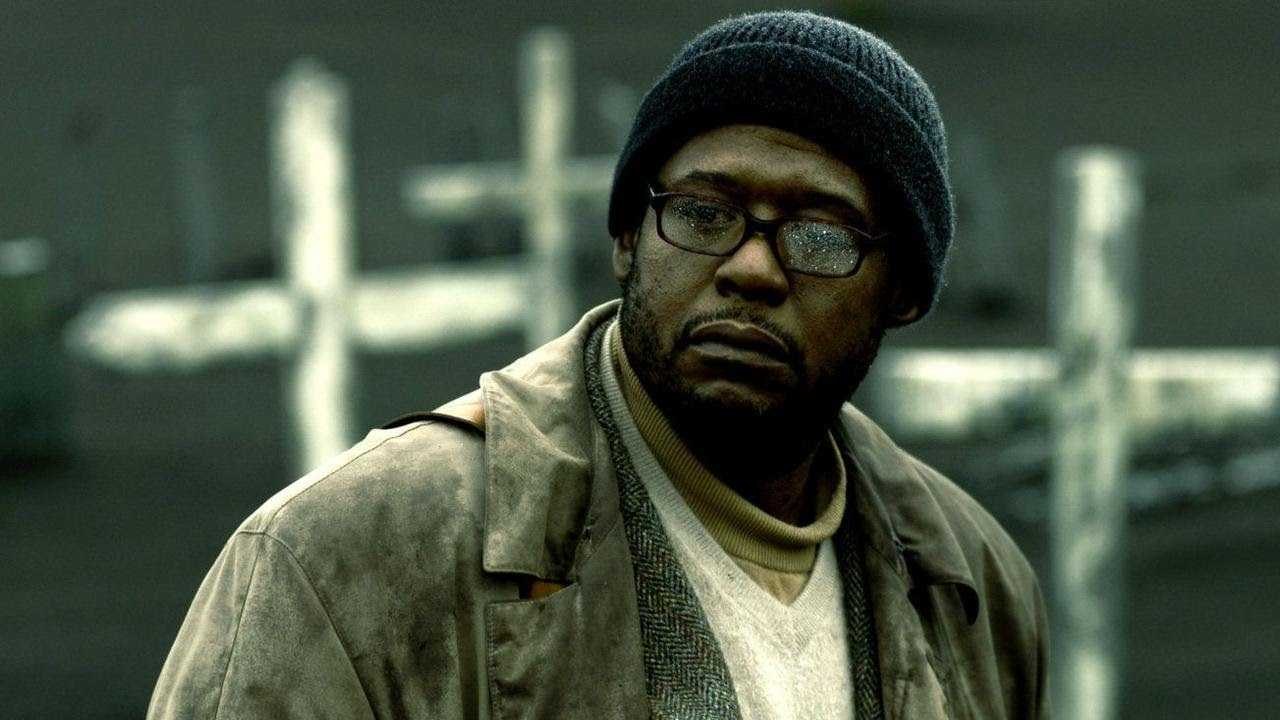 This Christmas comedy is gearing up for a 2020 release on the world's largest online streaming network, Netflix. David E. Talbert has written and directed the film. Onboard are Forest Whitaker, Madalen Mills, Keegan-Michael Key, Anika Noni Rose, Phylicia Rashad, Hugh Bonneville, and others as part of the cast. Whitaker is taking up the main role of Jeronicus Jangle. The musical flick delineates the story of a toymaker and his granddaughter, who create a magical invention. If they can make it work by the time the holidays arrive, their lives would change forever. Principal photography for the film commenced in June 2019 in Norwich. Filming has also begun. The film would be out in the next year itself, but it doesn't have a scheduled date of release yet. We expect it to hit Netflix sometime around December 2020.
Read More: Upcoming Michael C. Hall Movies
1. Star Wars Jedi: Fallen Order (Video Game – 2019)
Set in the 'Star Wars' universe shortly after 'Episode III- Revenge of the Sith' (2005), 'Star Wars Jedi: Fallen Order' is a video game that has been developed by Respawn Entertainment and published by Electronic Arts. Aaron Contreras, Megan Fausti, Matt Michnovetz, and Manny Hagopian are the writers for this upcoming game. The player would take up the role of a Jedi padawan being hunted by the Empire after Order 66. Cameron Monaghan, Forest Whitaker, Debra Wilson, Daniel Roebuck, Ben Burtt, and Gideon Emery have lent their voices in this project. The game would be released for Microsoft Windows, PlayStation 4 and Xbox One on November 15, 2019, a month before the theatrical release of 'Star Wars: The Rise of the Skywalker'. Additionally, a tie-in comic series 'Star Wars Jedi: Fallen Order – Dark Temple' was also announced in June 2019.
Read More: Upcoming Jamie Foxx Movies