With the three big names- ABC, CBS and NBC- ruling the American television industry, it was a great feat when Fox established itself as strong competition to them. Unlike others, Fox has limited the primetime, thus reducing the number of shows that it airs, as compared to other networks. Nonetheless, it has never compromised with the material that it allows on its network and hence, has delivered some of the best shows on television. 'The Simpsons' is one of its longest-running programs and is still going strong. Keeping in line with the versatility that is expected of any major network, Fox has also delivered shows like 'Prison Break', 'Gotham' and 'Empire'. Apart from the scripted shows, the network has also been home of popular reality shows that range from a dance show, 'So You Think You Can Dance', to cooking shows like 'MasterChef' and 'Hell's Kitchen'.
The future is full of exciting possibilities as Fox has been stretching its boundaries and testing new waters. Its investment in a great number of animated series this year shows how ready Fox is to experiment with different materials. Here is the list of the upcoming new shows coming out on Fox in 2019 and 2020. We can only hope that these latest Fox shows are as good as some of the recent series it produced.
11. Paradise Hotel (May 2019)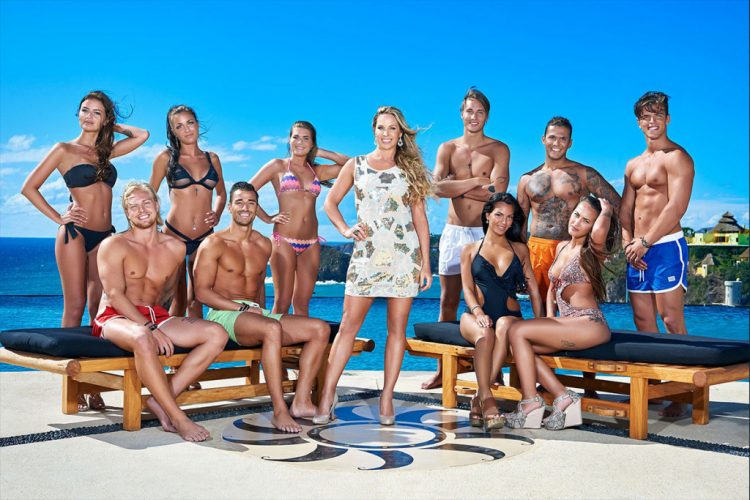 'Paradise Hotel' was a reality show that ran from 2003 to 2008. It was set in a hotel resort where people were pitted against each other to survive in the place until the very end. Various competitions and other methods were used to eliminate the participants. The show would start with a total of 20 participants and by the end, only one would emerge as a winner. If you are someone who likes to eat their popcorn while enjoying the drama that unfolds in front of you, then 'Paradise Hotel' would be the perfect watch for you. A series revival has been commissioned by Fox, so you should mark your calendars in advance.
10. Eleven Little Indians (TBA)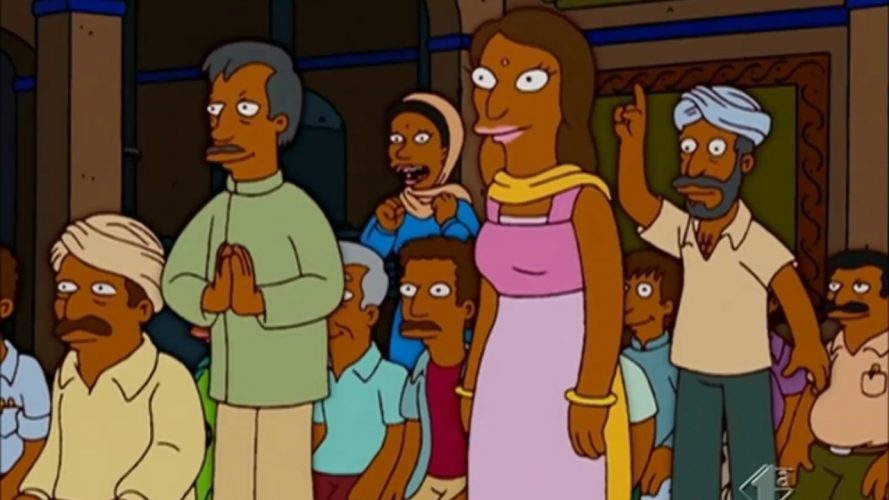 M. Night Shyamalan is known for the twist endings that he adds to the stories of his films. 'The Sixth Sense', and now, the 'Split' universe has proved how adept he is at telling compelling stories. Even though most of his films have centred around the horror genre, Shyamalan is not the one to confine himself to any particular tags. With 'Eleven Little Indians', he will mark a debut in the comedy genre. This is not the first time that he has been a part of a television series. His last venture was the sci-fi drama 'Wayward Pines'. However, this time, Shyamalan will be leaving behind all the darkness of these stories and will tell the tale of a complicated Indian family, full of characters who show great variations on the personality spectrum.
9. The Great North (TBA)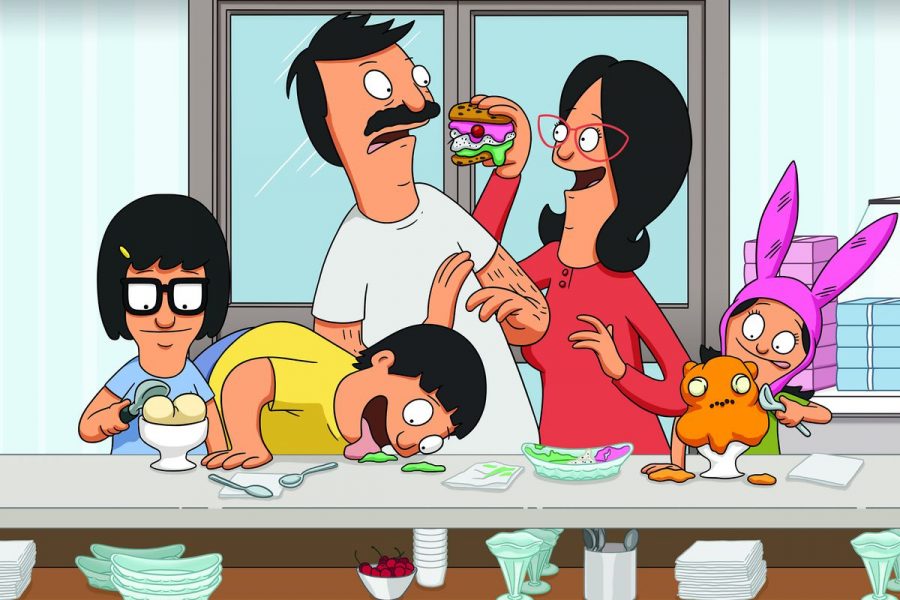 Raising children becomes even more difficult when you are a single parent. And no one knows this better than Beef. He has been raising a bunch that is full of people with a very different set of personalities, which further elevates Beef's struggles. However, he is not the one to give up, and 'The Great North' chronicles his attempts at forming a strong connection with his children, especially Judy, his only daughter. The series has been created by Wendy and Lizzie Molyneux, who are best known for their work in 'Bob's Burgers'. Loren Bouchard, who has also been a part of the team of 'Bob's Burgers' and has worked in various other animated series, will reportedly executive produce the show. Actors like Nick Offerman, Jenny Slate, Paul Rust and Will Forte will voice the characters.
8. 90210 (TBA)
'Beverly Hills, 90210' was a franchise that followed the lives of a bunch of teenagers, starting from their final years in school, tracing their journey through college and their final settlement as adults. The story was set in the lavish backdrop of Beverly Hills, California, the show gained increasing popularity over the course of its decade long run. In order to showcase the stark differences between the lifestyle of the kids in the upper-class society of Beverly Hills as compared to the normal families, the show was shown from the perspective of twins Brandon and Brenda. When they move from their humble surroundings of Minnesota to Beverly Hills, they experience a huge cultural difference and take their time to get used to the way things work in this new environment. The show became highly popular amongst teenagers, and it frequently cited the issues that teenagers have to struggle with, from simple things like dating to rather intense ones like domestic violence, teenage pregnancy and racism, among other things.
7. Lil Kev (TBA)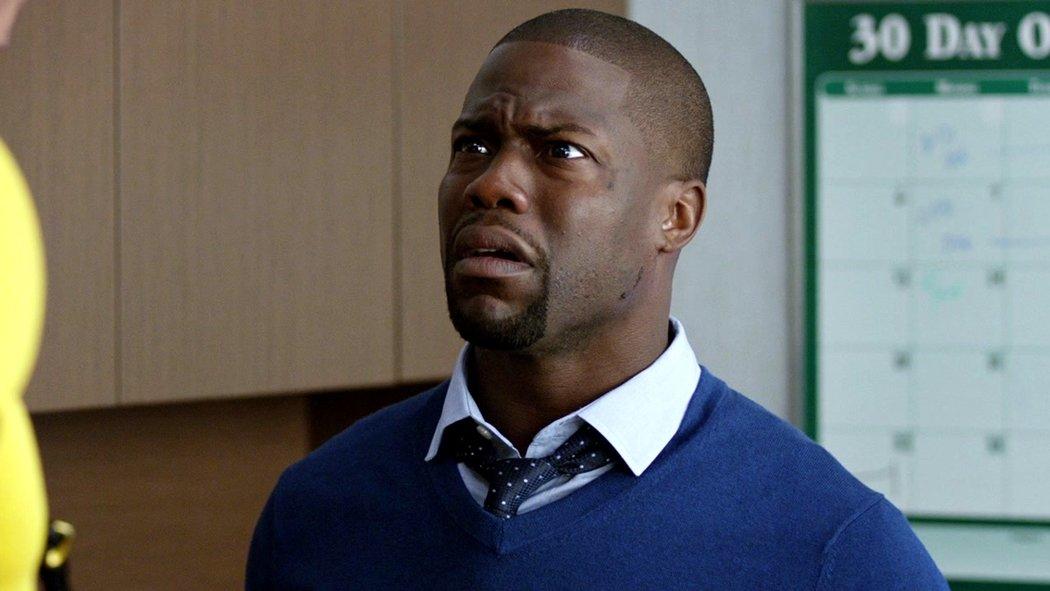 Out of the several animated series that Fox has approved of this year, 'Lil Kev' is one of the earliest projects to get a green-light. It will be an animated series created by comedian Kevin Hart, who has derived inspiration from his own life and concocted characters based on the real people who crossed paths with him, most important of them being his family members. At the centre of this story will be a 12-old-boy named Kevin who lives in North Philly, trying not to fall under the influence of his dysfunctional family which consists of an addict father, an angry mother and a talking dog.
6. Duncanville (TBA)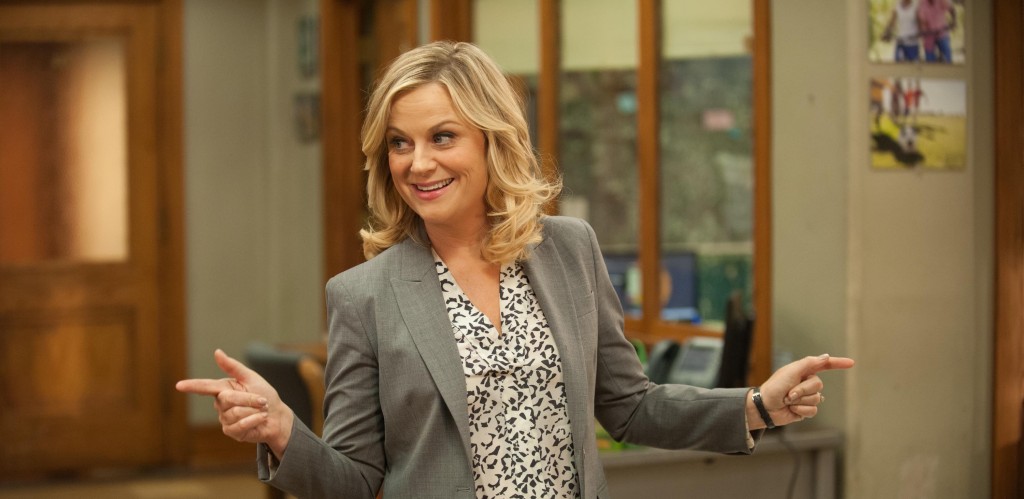 Amy Poehler is one of the best comedians of this time. Time and again, she has proved her talent, especially with her work in 'Parks and Recreation'. Most recently, she had been a part of the creative team of Netflix's latest hit, 'Russian Doll'. With so many great shows under her belt, and considering how immensely funny she is, any project with her name attached to it becomes an object of interest. For Fox, she has come with an animated series that will focus on the adventure-less life of a fifteen-year-old boy named Duncan. Rashida Jones and Wiz Khalifa will be the part of its voice-cast, while Poehler herself will breathe life into Duncan's character.
5. Lyle and Caroline (TBA)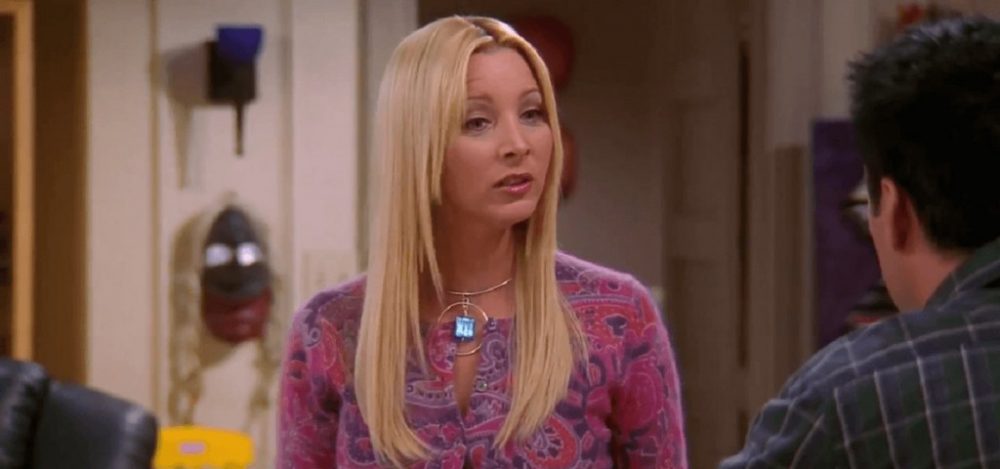 Lisa Kudrow gained recognition after playing the role of the eccentric Phoebe in the hit sitcom, 'Friends'. Since then, she has been a part of a lot of comedy projects and has provided excellent voiceovers in a couple of animated series, one of the recent being 'BoJack Horseman'. Kudrow is set to employ her voiceover skills in Fox's upcoming animated series called 'Lyle and Caroline'. This show will focus on a grandparent and grandchild dynamic, where Kudrow will voice the character of the high-school girl Caroline. The 'Friends' star will also act as the executive producer of the show, alongside Eric and Justin Stangel who are best known for their work in 'Late Show with David Letterman'.
Read More: Upcoming Documentary Movies
4. Therapy Dog (TBA)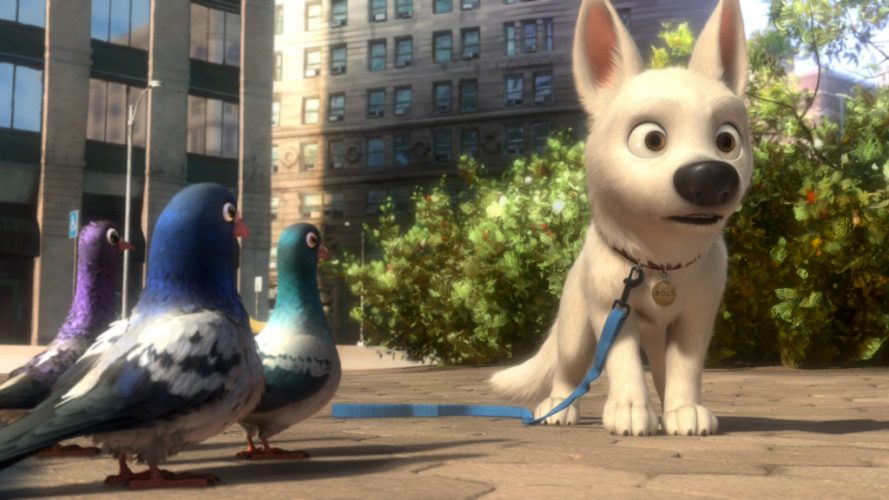 Pets are one of the best things that a human can have. As we take care of them and bond with them, they become an invaluable part of our family. Some people find a connection with their pets to be stronger than the connection they have with other human beings. Pets can be our support system when we have nothing else to rely on. If these responsibilities were levied on another human, that person would have experienced immense emotional pressure. And who's to say that animals don't feel burdened by their humans? 'Therapy Dog' is an upcoming animated series that will focus on the lives of various animals who attend a group therapy session in order to relieve themselves of the stress that their human owners put them through.
Read More: Upcoming Netflix Series
3. Bless the Harts (TBA)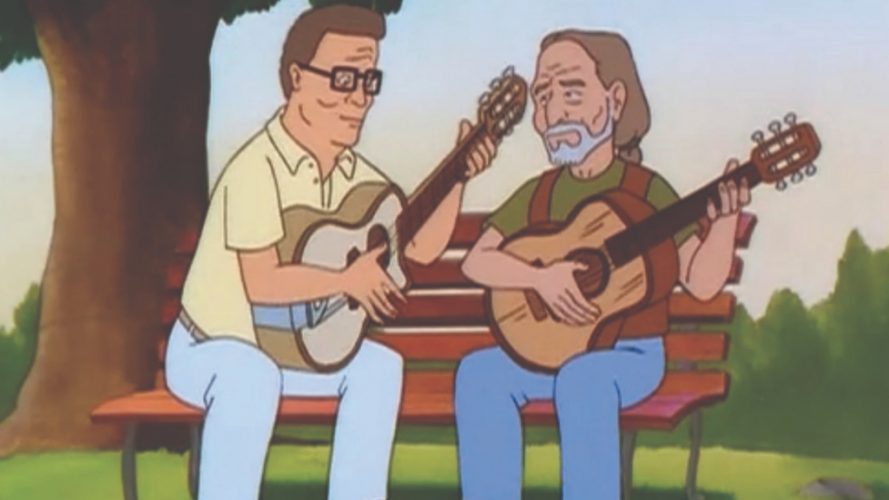 There are a number of ways to measure one's worth. In today's world, a person's success is most commonly related to the amount of money they have in their bank accounts. However, one should know that money is not the only criteria when it comes to measuring the richness of one's life. The upcoming animated comedy, 'Bless the Harts' focuses on this message. Emily Spivey is one of the most accomplished comedy writers. She has been a part of the writing team of shows like 'Saturday Night Live', 'Parks and Recreation', 'Up All Night', 'Modern Family' and 'Brooklyn Nine-Nine'. In this comedy, she will follow the story of a Southerner family who is incredibly poor. Money is a scarcity and they are hanging by the edge when it comes to shopping things and paying bills. However, what they lack in the monetary situation, they make up in the connections that they have with people around them. Through various situations, they realise that, in the end, your family and friends are what matter. Other 'Saturday Night Live' alums like Kristen Wiig, Maya Rudolph and Jillian Bell will provide voices to the various characters in the show.
Read More: Upcoming Netflix Original Movies
2. Buffalo Wings (TBA)
One of the most integral parts of the American community is its immigrants. The country has been a haven for people coming from all over the world, trying to build a life in accordance with what has been tagged as the American Dream. No matter what the political stand be right now about immigration, one cannot refute the input that goes from its side into the economy and the overall structure of the country. The relevance of this topic is what makes 'Buffalo Wings' so highly anticipated. This will be an animated series which will focus on a bunch of birds who fly south from Canada with their flock, but along the way, decide to part ways and go to Buffalo, New York.
Read More: Upcoming HBO Series
1. The Building (TBA)
Neil Gaiman is a celebrated author whose books are beloved by the readers and have served as materials for various films and television series. 'Stardust', 'American Gods' and 'Coraline' are few of those names. Gaiman has an excellent method of storytelling and when you read the books, you'll realise how easily he drowns you in his world and the characters. 'The Building' has a very intriguing premise and the association of Gaiman's name with the project makes it all the more exciting. The show will be inspired by a film called 'Parallel' and will go into the details of the world that was introduced in the story. The stage will be set in a building that moves through parallel universes and will focus on the struggles of the people inside it to tackle the new situations that they get caught up in, trying to find a way back to their original timeline.
Read More: Upcoming ABC Shows