It's nearly impossible for admirers to imagine Frank Grillo without a few punches, explosions or kick-ass villainy. He is the quintessential bad guy of our times. He is also known for the "tough guy" characters he played over his long career. Major works of the actor include 'Warrior' (2011), 'The Grey' (2012), 'End of Watch' (2012), and 'Zero Dark Thirty' (2012).
Now you must be wondering what is the next Frank Grillo movie or TV show? Well, here's the list of upcoming Frank Grillo films and TV shows scheduled to release in the near future. We can only hope that the latest Frank Grillo movies would be as good as some of his recent ones.
14. Black and Blue (2019)
Sony's Screen Gems label presents the thriller 'Black and Blue' which features an ensemble cast including Frank Grillo, Reid Scott, Beau Knapp, Tyrese Gibson, and Naomie Harris. According to reports, the plot follows Alicia West (Harris), a New Orleans cop whose body cam accidentally captures a murder committed by a couple of corrupt narcotics bureau officers.
When the narcs find out that West has got the footage, they try to get rid of her. But she flees the scene with the crucial evidence for the crime committed by the narcs. Unable to capture her, they tag West as the murderer and trigger a widespread manhunt for the accused. To make things worse, the ruthless cartels find it a good time to settle their scores with West who is notorious in the underworld as a rookie cop. 'Black and Blue' is directed by Deon Taylor from a script by Peter A. Dowling. The film is scheduled to hit theaters on October 25, 2019.
13. Once Upon a Time in Staten Island (2019)
Frank Grillo will be seen alongside Naomi Watts and Bobby Cannavale in the period coming-of-age drama 'Once Upon a Time in Staten Island.' Set in 1982, the plot reportedly unfolds against the backdrop of the release of 'Rocky III.' A Rambo-infatuated teen sets out on an adventure while his parents, played by Watts and Grillo, desperately search for him. Lucius Hoyos, Jonah Hauer-King, River Alexander, and Chase Vacnin round out the cast. 'Once Upon a Time in Staten Island' is written and directed by James DeMonaco. The film is expected to release in 2019.
12. Boss Level (2020)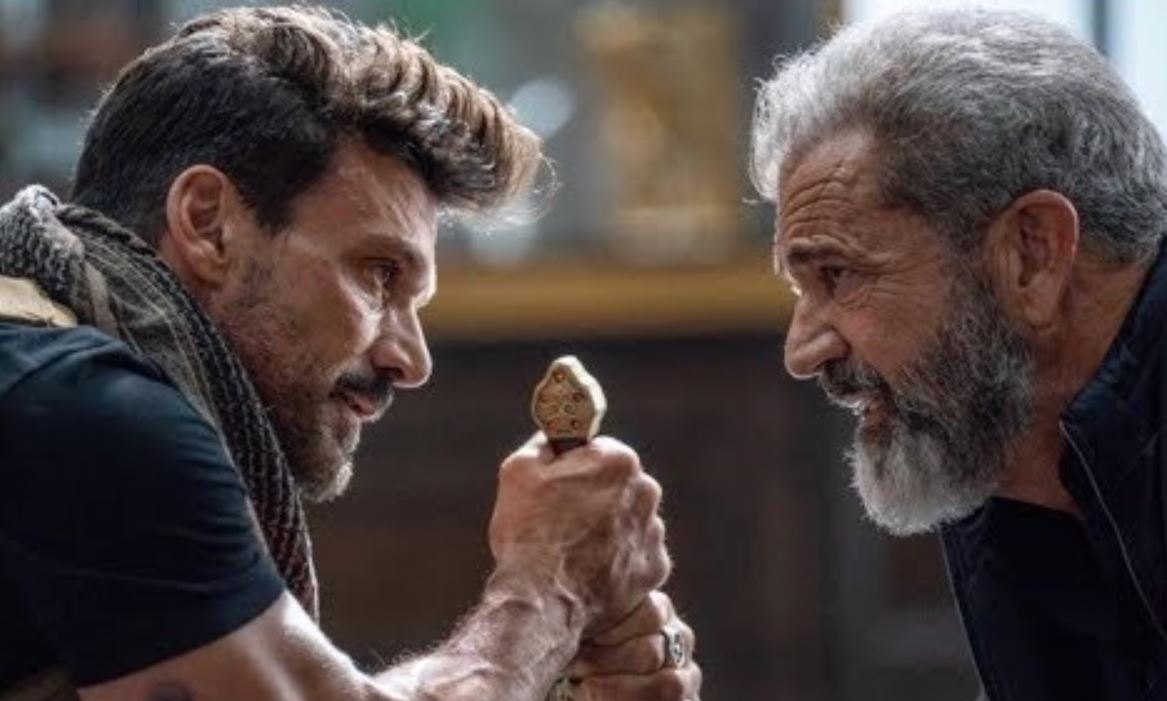 Frank Grillo teams up with Mel Gibson and Naomi Watts for the sci-fi action thriller 'Boss Level.' The actor plays the character of Roy Pulver, a special forces veteran who chances upon a covert government scheme after his retirement. He is trapped inside a time loop that repeats eternally until his death. Pulver realizes that he has to find the person behind the loop in order to stop it. 'Boss Level' is directed by Joe Carnahan from a screenplay he co-wrote with Chris Borey and Eddie Borey. The movie is slated for a 2020 release.
11. Hell on the Border (2020)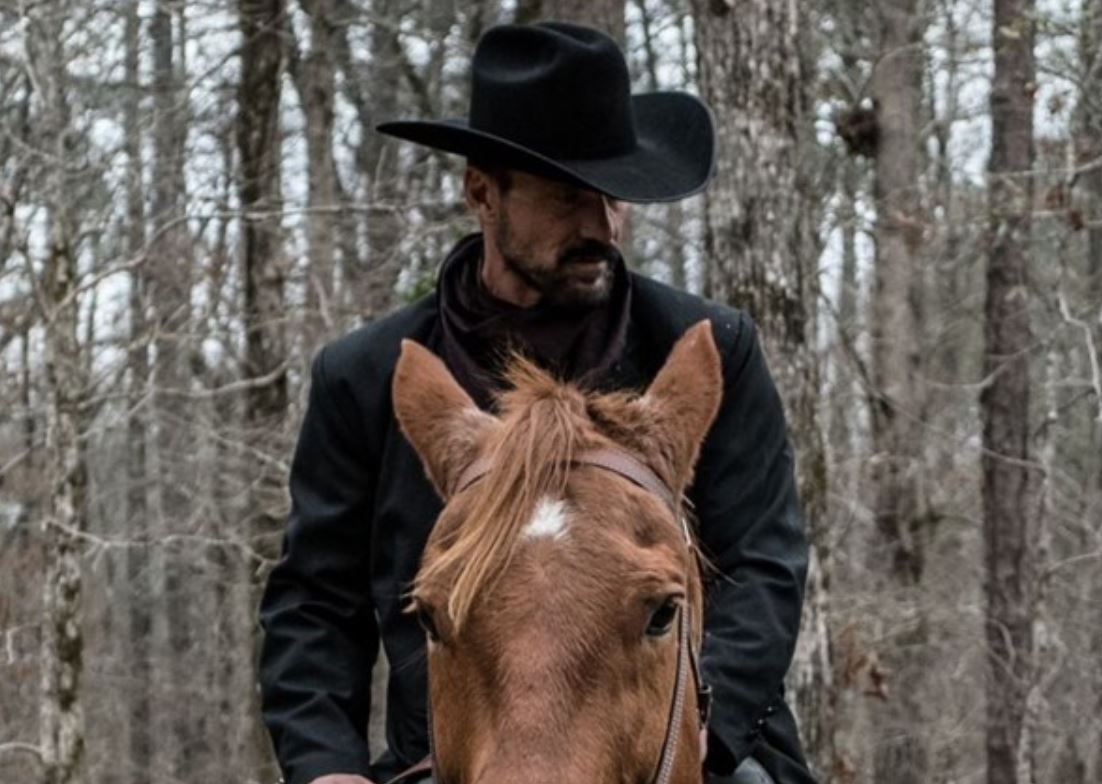 The upcoming action thriller 'Hell on the Border' features Frank Grillo in the lead role alongside David Gyasi and Ron Perlman. The plot centers on the Indian territory of 1875, where former slave Bass Reeves (Gyasi) shoulders the dangerous task of tracking down the notorious outlaw, Bob Dozier (Grillo).
Reeves teams up with Charlie Storm (Perlman), a convict who tries hard to earn pardon to evade jail time in Detroit. Other cast members include Vernon Davis, Rudy Youngblood, Zahn McClarnon, Marshal Teague, Ryan Francis, and Chris Mullinax. 'Hell on the Border' is written and directed by Wes Miller. The movie will be released in theaters in 2020.
10. The Hitman's Wife's Bodyguard (2020)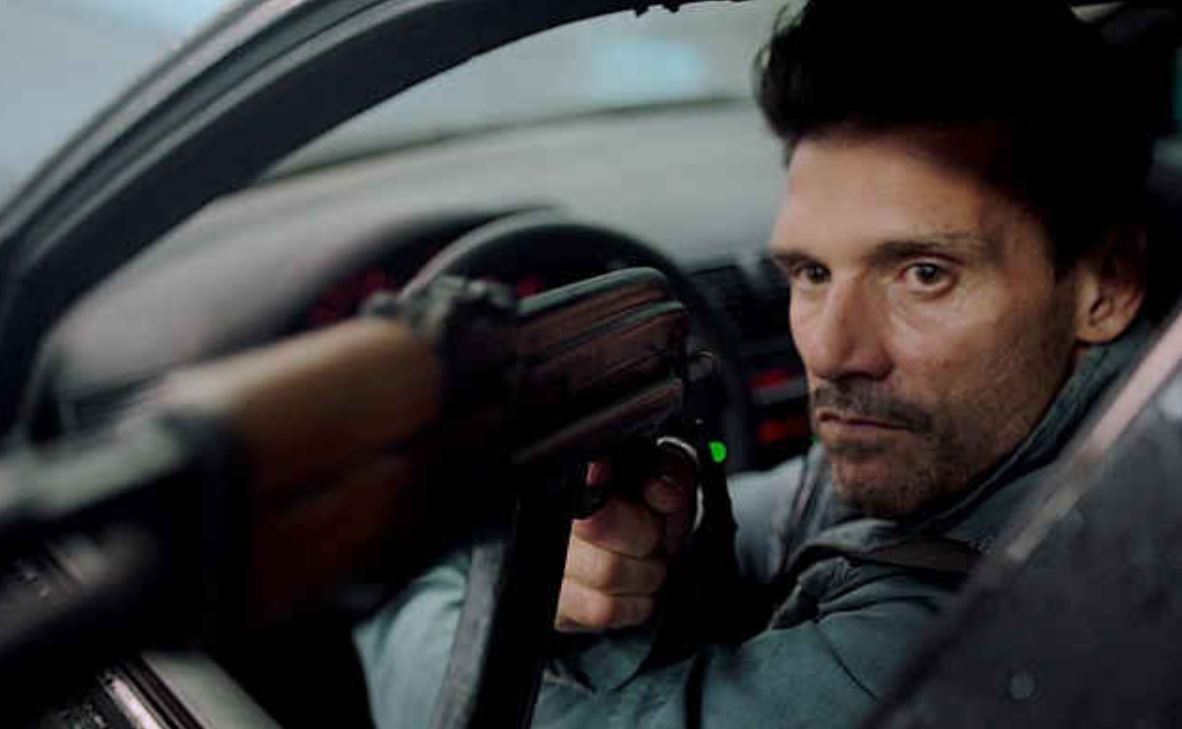 'The Hitman's Wife's Bodyguard' is an upcoming sequel to the 2017 hit 'The Hitman's Bodyguard.' The second installment brings back key cast members including Ryan Reynolds, Samuel L. Jackson, and Salma Hayek. The plot revolves around the elite bodyguard (Reynolds) who finds himself caught up in a lethal scheme that involves the Hitman (Jackson) and his wife (Salma Hayek). Franko Grill joins the cast as an Interpol agent who is after a bunch of ruthless criminals plotting a massive cyber attack. 'The Hitman's Wife's Bodyguard' is directed by Patrick Hughes from a script by Tom O'Connor. The sequel is lined up for a 2020 release.
Read More: Upcoming Michael Fassbender Movies
9. No Man's Land (2020)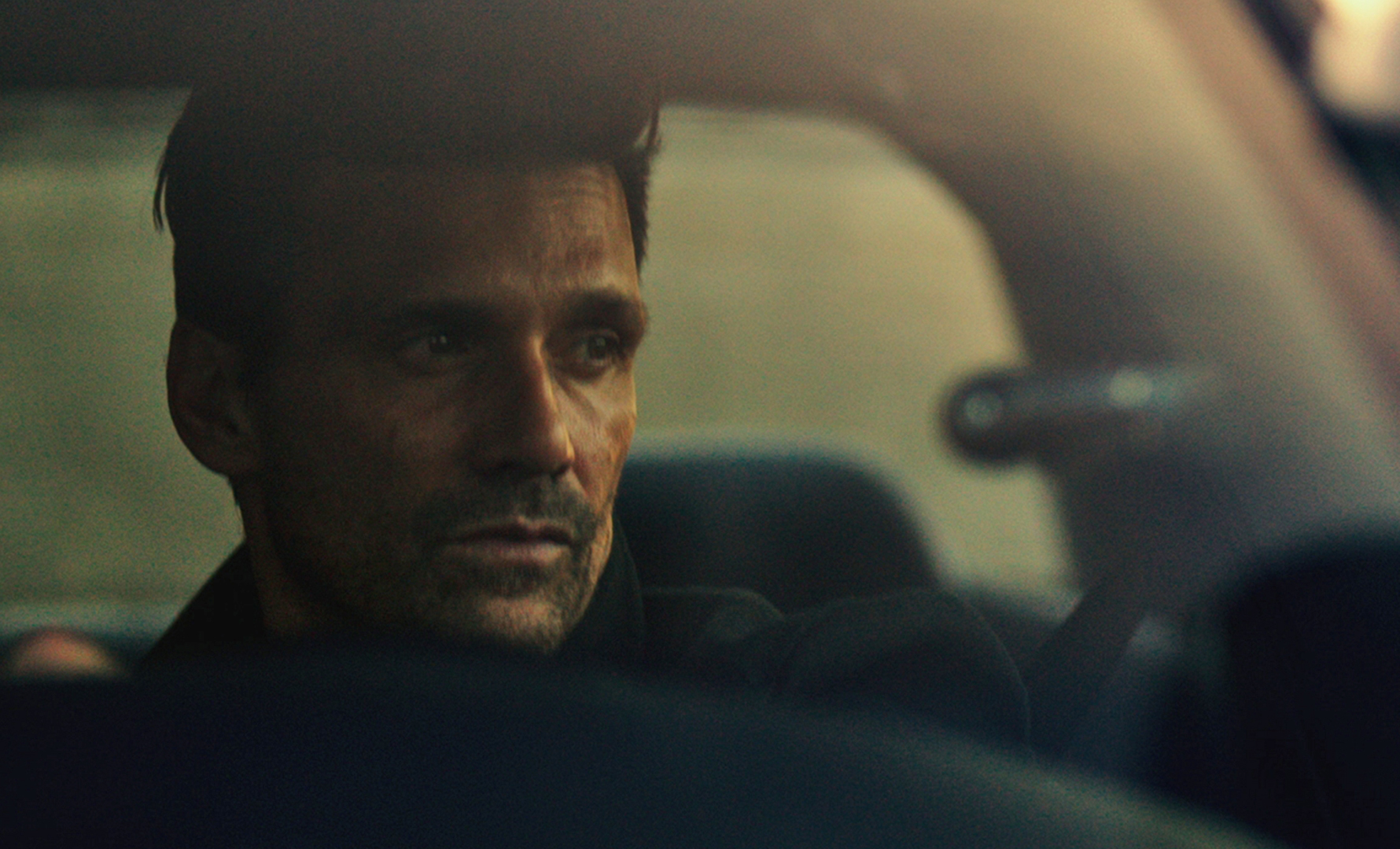 Described as a "modern western," 'No Man's Land' follows a father and son who go on a border patrol across the arid Mexican border area. Their raid goes terribly wrong when the son, Jackson Greer, inadvertently kills a Mexican boy. While the father tries to cover up for his son by taking up the blame on his shoulders, the son flees the scene across the Mexican border on horseback to seek forgiveness from the boy's father.
However, the journey of redemption isn't an easy one for him as the young man has to deal with an extremely hostile land with both the Texas and Mexican border patrol on his tail. The film features Frank Grillo and Jake Allyn as the father-son duo at the center of the plot. 'No Man's Land' is directed by Conor Allyn from a screenplay by Jake Allyn. The movie is slated to be released in 2020.
Read More: Upcoming Macaulay Culkin Movies
8. Body Brokers (2020)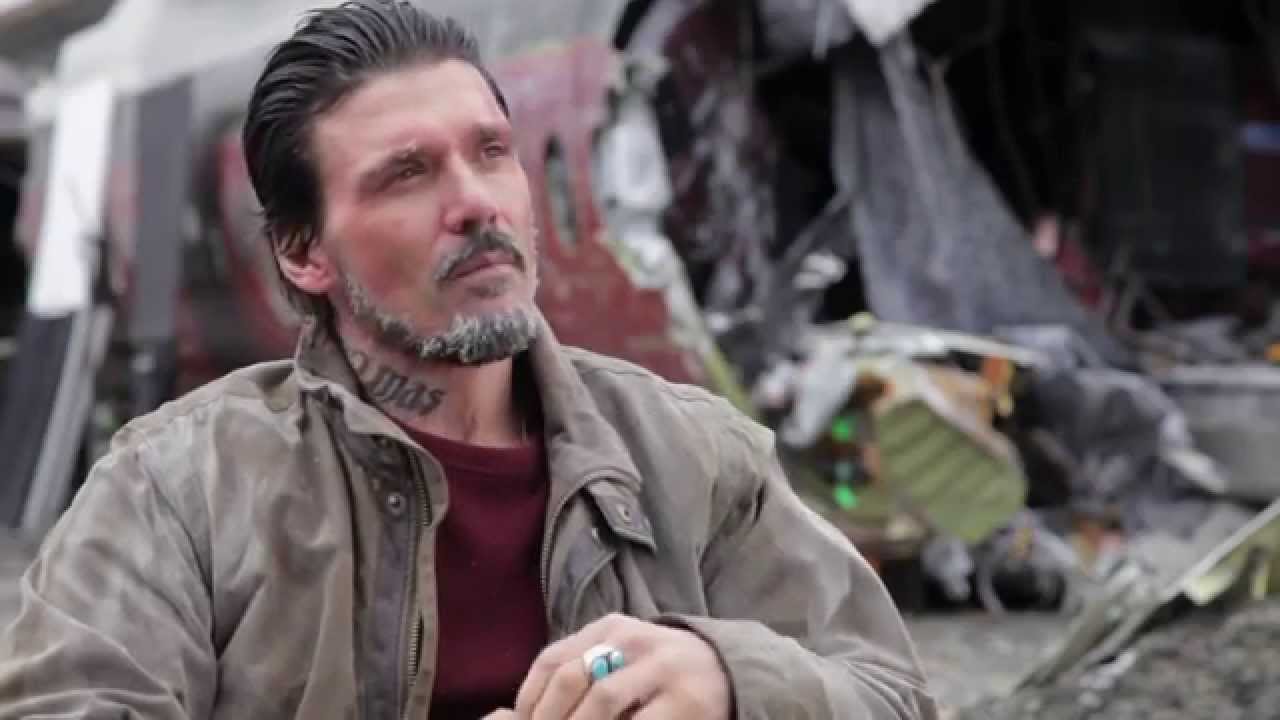 'Body Brokers' is an upcoming crime drama movie from John Swab. The film stars Frank Grillo, Jessica Rothe, Michael K. Williams, and Melissa Leo. Not much is known about the plot at the moment, but we can tell you that Swab is directing his own script based on the multibillion-dollar drug and alcohol treatment scheme, which involves former drug addicts and dealers. They eventually become millionaires as fly-by-night 'body brokers'. Body brokers are essentially individuals or firms that buy and sell cadavers or human body parts.
The movie will explore how these brokers recruit other addicts seeking treatment, only to sell them off to facilities paying the highest price. Grillo appears in the role of Vin but details of his part remain under wraps for now. Knowing the actor, however, we can surmise that he will be appearing as one of the body brokers. Considering Grillo's expertise in playing the bad guy in several projects, this role should be right up his alley. The movie is slated for a 2020 release.
7. The Gateway (TBA)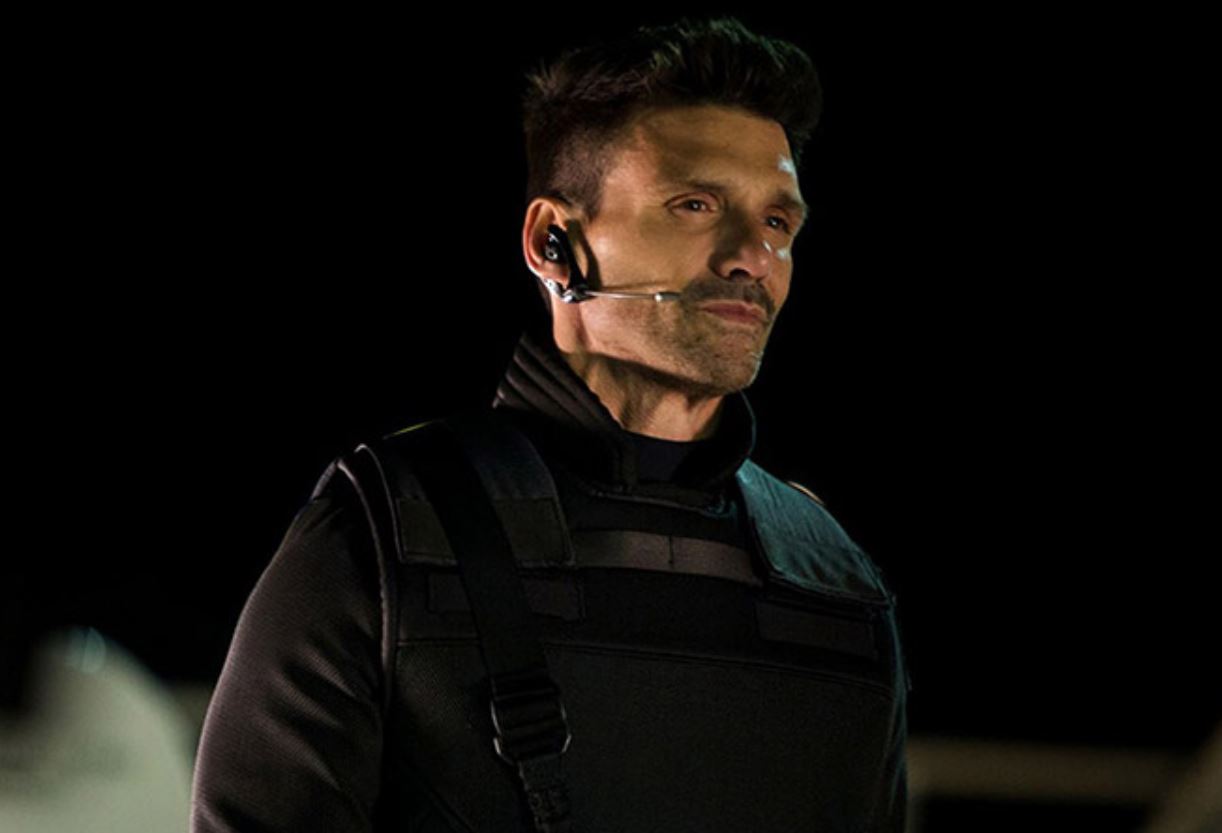 'The Gateway' is touted as a neo-noir thriller from director Michele Civetta. The film features an ensemble cast that includes Frank Grillo, Keith David, Taryn Manning, Mark Boone Junior, Shea Whigham, Olivia Munn, Bruce Dern, and Zach Avery.
According to reports, the plot follows Parker (Shea Whigham), a depressed social worker who grapples with the perils of chronic alcoholism. His reckless life turns upside down when the man is assigned to take care of the daughter of a single mother, Dahlia. Soon, he finds himself in the position of a father, a guardian and a friend. Civetta directs the film from a screenplay by Alex Felix Bendaña. 'The Gateway' is currently in post-production stages and does not have a release date yet.
6. Jiu Jitsu (TBA)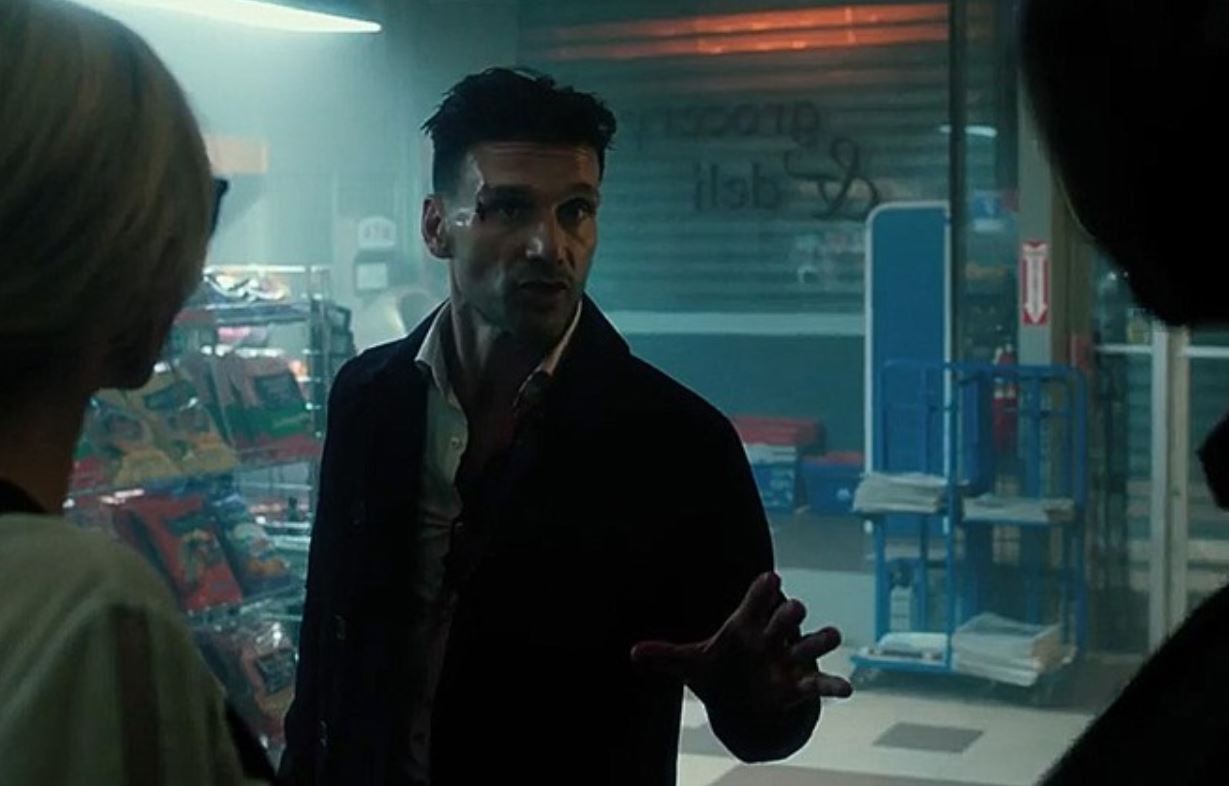 The forthcoming martial-arts action flick 'Jiu Jitsu' brings together Frank Grillo, Tony Jaa, Nicolas Cage, and Alain Moussi. Based on the comic book of the same name, the plot centers on fighters who lock horns with an alien race every six years. Rick Yune, Marie Avgeropoulos and JuJu Chan round out the cast. 'Jiu Jitsu' is written and directed by Dimitri Logothetis with Jim McGrath as co-writer. The movie, which is currently in post-production, hasn't got a premiere date yet.
Read More: Upcoming Adam Driver Movies
5. Street Justice (TBA)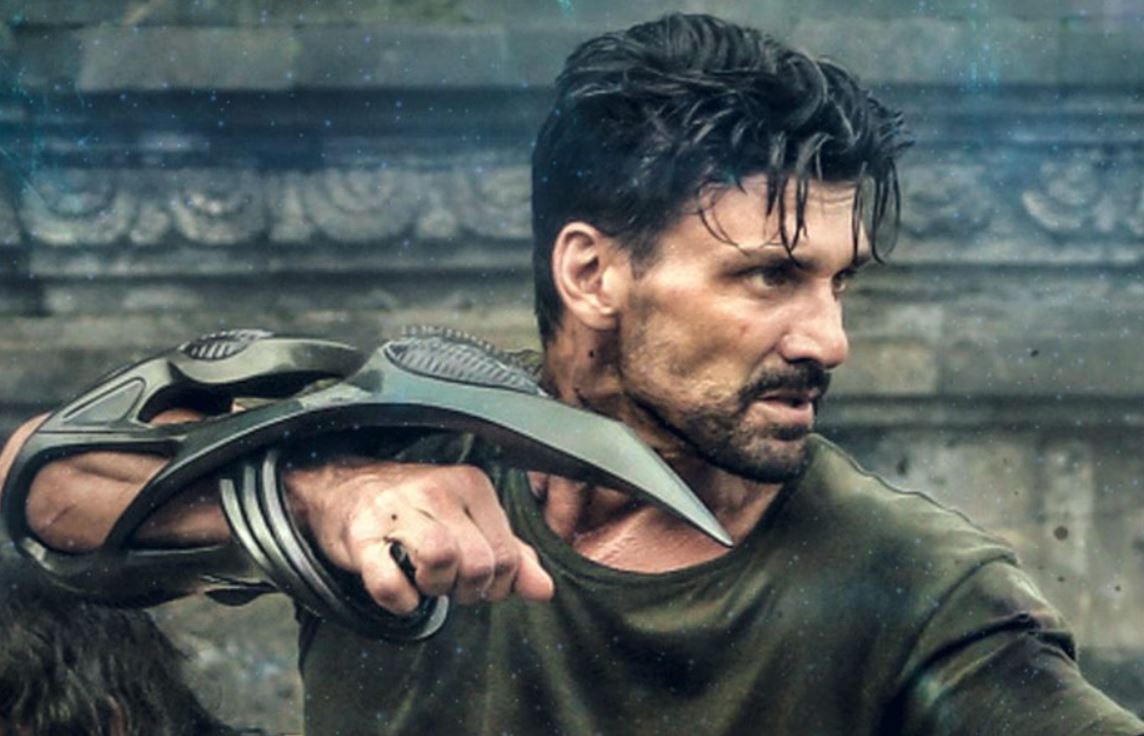 'Street Justice' is an upcoming action flick that tells the story of two rundown detectives. The criminals are on the rise again and the streets are ruled over by thugs who insulate themselves from the outdated bureaucratic methods of the cops. The two detectives realize that vigilantism and street justice is the rule of their time and seek help with martial arts master Tony Dees. Though the master sends them back during the first time, he changes his decision after his daughter falls victim to the crimes prevailing all over. Along with the detectives, Tony unleashes hell upon the thugs who occupy the streets. Sylvester Stallone is on board as a producer of the movie which is written and directed by Chuck Zito.
Read More: Upcoming Steve Buscemi Movies
4. Stowaway (TBA)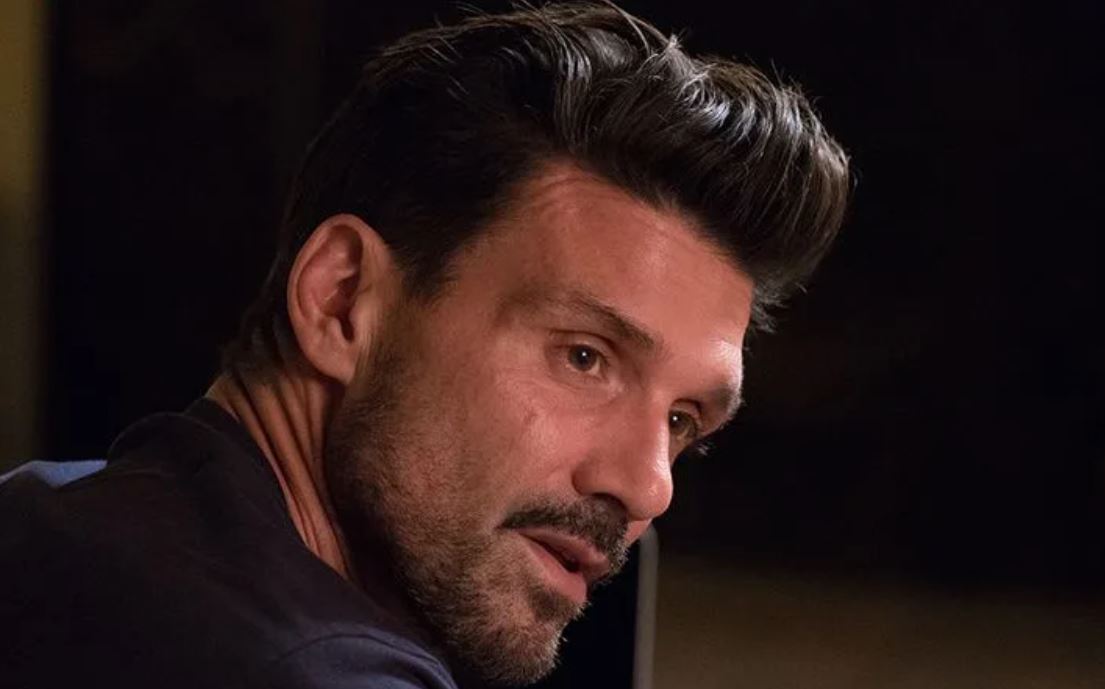 'Stowaway' is touted as a survival thriller starring Frank Grillo, Britt Robertson, and Patrick Schwarzenegger. The plot follows a young, brave woman who fights tooth and nail for survival when her luxury yacht is hijacked by a band of ruthless thieves. 'Stowaway' is directed by Declan Whitebloom from a screenplay by Ian Hayden.
Read More: Upcoming Cillian Murphy Movies
3. Wolf in the Wild (TBA)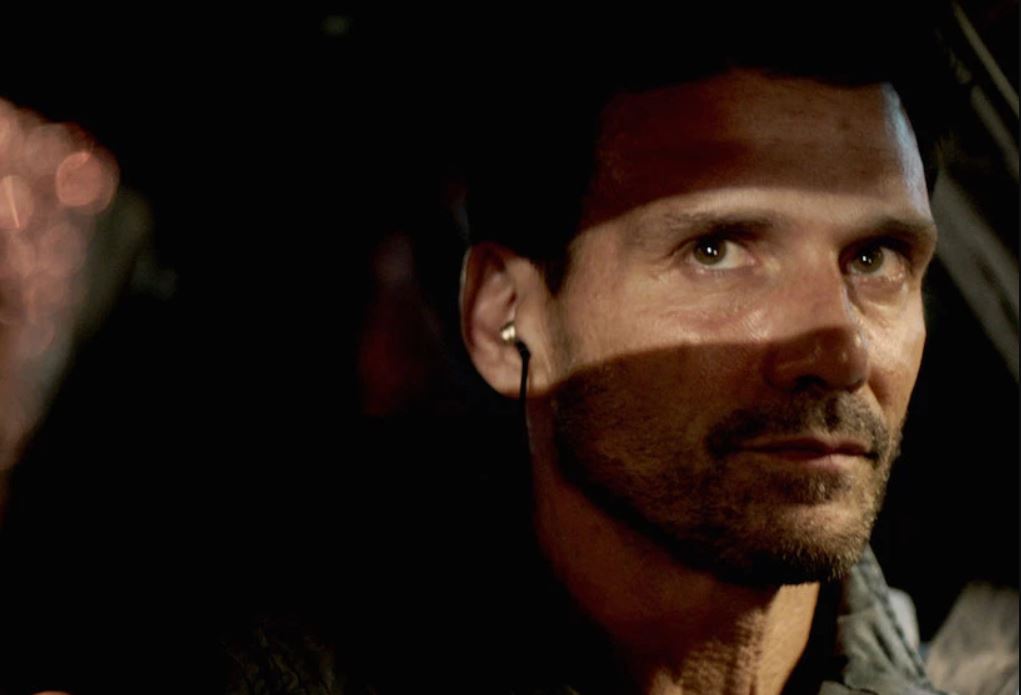 Reports came out in May 2019 that Frank Grillo will play a lead role in the crime thriller 'Wolf in the Wild.' Claire Holt is also on board to play a major role in the movie, which is produced by Awesomeness Films. The project hasn't got a director and supporting cast yet. The official synopsis reveals that the movie will follow a young orphan's dilemma of discovering his foster father's criminal background. 'Wolf in the Wild' will begin production soon.
Read More: Upcoming Jean Reno Movies
2. Panama (TBA)
'Panama' is an upcoming action movie from Daniel Adams, with Adams having written the script alongside William Barber. The plot follows an ex-marine who is hired by a defense contractor. It is inspired by true events and set in 1989 Panama. The job seems straightforward enough. The former soldier has to travel to Panama in order to complete an arms deal. However, things soon become complicated for the ex-marine in the foreign land, when his deal coincides with the civil war breaking out in Panama. Thrown amidst dangerous circumstances, the soldier has to fight tooth and nail to survive, not knowing where to turn to or who to trust. Fighting assassins, surviving femme fatales, and dealing with the enemy, he begins to learn harsh truths about the nature of political power while he is trapped in a nearly helpless scenario.
Frank Grillo stars alongside the likes of Morgan Freeman and plays the role of James Becker, the ex-marine. Grillo, who has appeared in several action movies will be sure to deliver a memorable performance.
1. The Raid (TBA)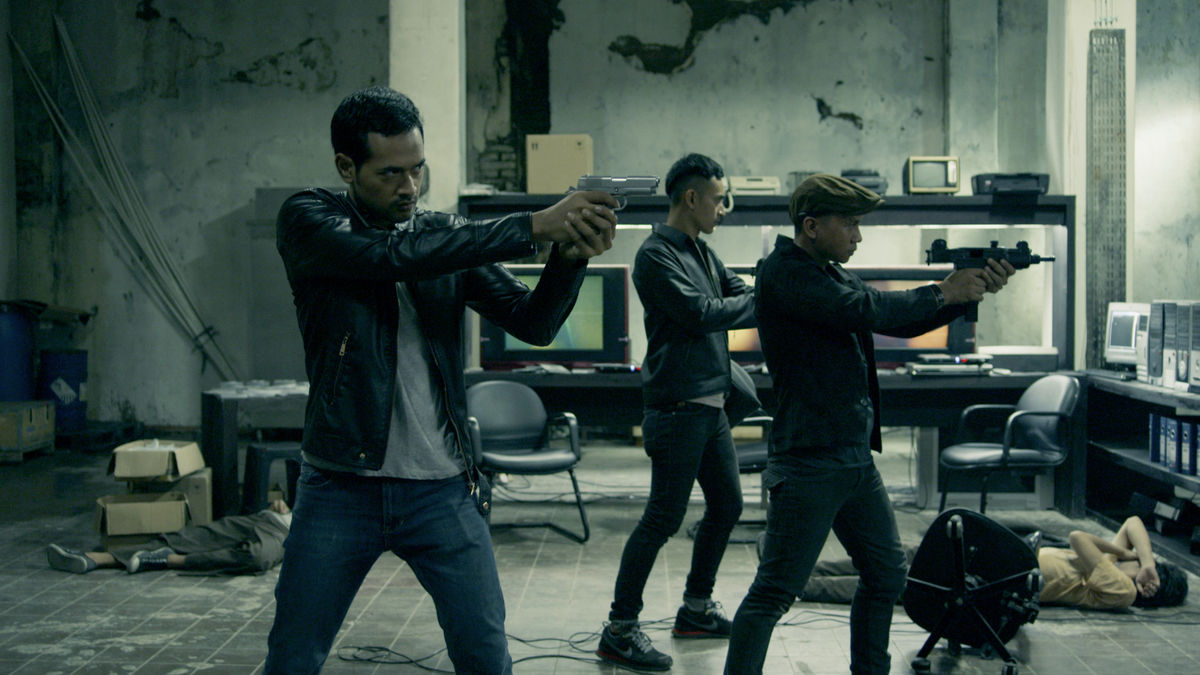 'The Raid' is a remake of the 2011 Indonesian action thriller of the same name by Gareth Evans. The upcoming action film is being helmed by Joe Carnahan. The plot follows an international fugitive who manages to trap a team of Special Operations agents inside a building, with the help of his thugs. Frank Grillo is attached as a producer and is also set to star in the movie.
The director opened up about the background of Frank's character and how we are introduced to him at the start of the film. He said, "You meet Frank's character having just rotated back from a really, really, brutal special forces operation. He's got soft tissue damage in his hands, and his rotator cuff is blown out, and they take fluid off his knees, and the doctors basically tell him, "Listen you're at the razor's edge of PTSD and you need three months of just nothing, some R&R, because you're jacked up.' And in that space, he gets the message that his brother, who he thought had been dead for four years, is actually alive and working for a very bad guy in Caracas, and in 18 hours they're gonna kill his brother. These forces are gonna descend and murder the bad guy and murder the brother, so do you wanna go and get your brother, who you thought is dead? Do you want that opportunity? So that's where we start."
Thus, it is evident that there is some emotional quotient mixed with the action here and knowing Grillo, he is the perfect man for the job.
ALREADY RELEASED
Point Blank (2019)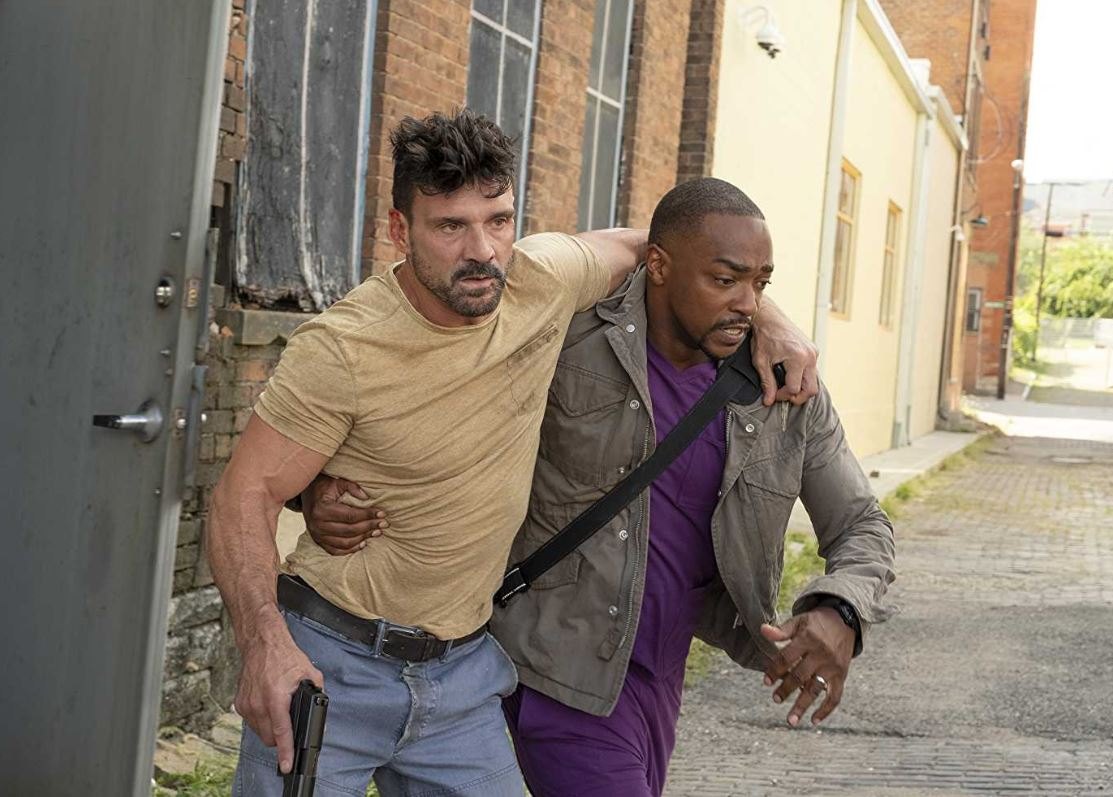 'Point Blank' is a thriller from Netflix starring Frank Grillo and Anthony Mackie. The plot revolves around an emergency room nurse (Mackie) whose wife is abducted by a group of rogue cops. The man has no other option but to join forces with a deadly criminal who has been kept under strict security in the hospital.
He releases the bad guy from custody to hunt down the real culprits. Soon, the unlikely pair find themselves in hot pursuit of the perpetrators, while a band of corrupted cops and rival gangs are on their tail. 'Point Blank' is directed by Joe Lynch from a screenplay by Adam G. Simon. The movie released on July 12, 2019.
Into the Ashes (2019)
Frank Grillo joins forces with Luke Grimes and Robert Taylor for some kick-ass action in the thriller 'Into the Ashes.' Written and directed by Aaron Harvey, the movie follows Nick, an ex-con who struggles to adjust with the mundane normal life against the timeless backdrop of Alabama.
He has a new job and a new life partner to start his life anew. But his plans turn upside down when evil deeds from his past come in search of him to settle old scores. Soon, the man finds himself at the center of a forgotten world full of bullets, assassinations, and death, that he thought had concluded once and for all. James Badge Dale and David Cade round out the cast. 'Into the Ashes' released on July 19, 2019.