Meek Williams' brush with the law happened a long time ago. But that one night changed his whole life, stealing precious time from his career and his relationships, and etching a terrible impression on him of the system that failed him and a lot of other people. Amazon's 'Free Meek' tells his story. It was Meek's friend, Michael Rubin who lit the fire for this project. He contacted Eli Holzman to present the story to the world and got Roc Nation (Jay-Z's management company that has signed Mill) to give a direction to the initiative. Further involvement of journalist Paul Solotaroff and Amazon helped bring the series in its final form.
Free Meek Cast: Who's in it?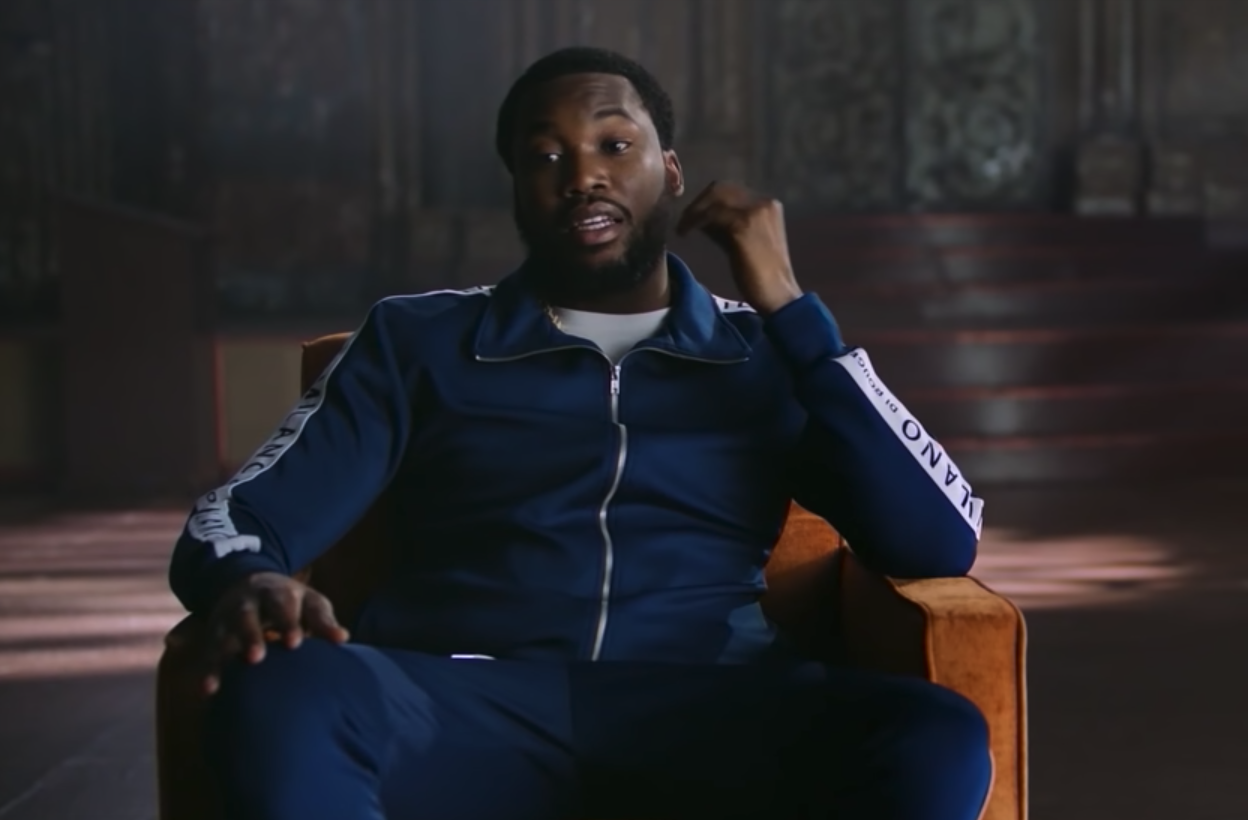 'Free Meek' is a docuseries and mostly features interviews of the people closely involved with Meek throughout the process. Some of these people include Jay-Z, Michael Rubin, Van Jones, Tamika Mallory, Paul Solotaroff, Ron Parker, Kathy Williams and William Bailey. The private investigators, Tyler Maroney and Luke Bridle-Khym, who gathered evidence in favour of Meek, also present their side of the story. Bridle-Khym shared his take on Meek's journey, saying "This was not just a legal battle. But this was a battle that needed to be fought in the public domain. The more we could release to the public what we were finding, the more that would galvanise the public, the media, the lawyers and anyone who cares about this issue."
Parts of the story have been presented in the form of re-enactments and star Julian Blondell ('Mercy Street', 'Legends and Lies') as Meek Mill. Barin Nelyse plays the role of Judge Genece Brinkley, who turned out to be Meek's nemesis throughout the process. Forrest Renaissance plays the role of Officer Graham. In response to the mistreatment received by him and hundreds of other people, at the hand of the justice system, Meek said, "When cops kill people with guns, that's a terrible thing. When judges kill people on paper, that happens probably a thousand times a day in America."
Free Meek Plot: What's it About?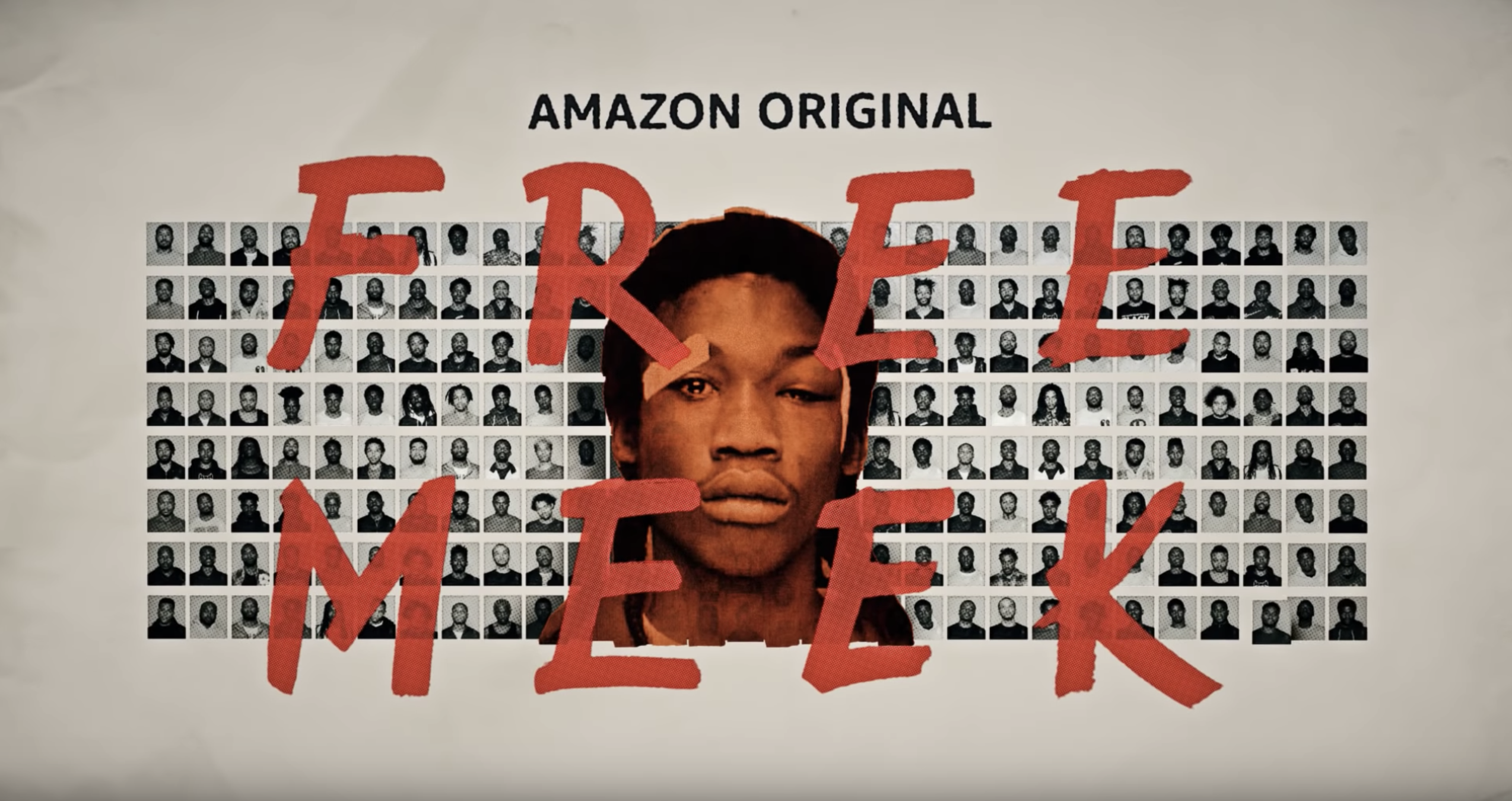 Robert Rhimeek Williams's career had been on a rise when he was pulled back by an incident that became the focal point for the next eleven years of his life. At the age of 18, he was arrested for gun possession and was levied with additional charges that include drug dealing. Meek has maintained his innocence since the night of his capture. One of the charges on him was to pull a gun on a police officer, to which Meek said: "I don't know the data on it, but just speaking from my experience of being a person who's not crazy, I know pointing a gun at a police officer for a young black kid at night time is suicide."
Unable to prove his accusers otherwise he settled for a year in prison and then five years on parole. His woes should have ended within this timeline, but the whole ordeal soon turned into a nightmare that Meek just couldn't wake up from. Every time he was on parole, the judge, who had been presiding his case since the beginning, would find one thing or another to use against him. The breaking of one simple rule was enough to drag him back. It looked like an endless cycle that would forever trap Meek, until recently, when the discrepancies in the investigation of his case were finally brought to light and the tables were turned on his accusers.
Amazon's docuseries follows Meek's case, pointing out the heavily corrupt system that will never let you go, once you are in its claws. It presents the case from his perspective and charts his journey as a leading voice for social and justice reforms. It has been a long and daunting journey for the rapper who is now re-establishing himself and turning the difficult experiences of his life into the songs that he can share with the rest of the world.
Meek spoke about the solitary confinement in jail as "the worst experience of my life. I've been around drugs, been around murder, death, funerals, all these things, but being locked alone in a cell 24 hours, seven days was the worst mental fight I've ever been through." He wants to keep fighting for the other people like him, who have been sucked into the same hell as him, but neither have the voice nor the support to shine a light on their condition.
Free Meek Season 2 Release Date: When Will It Premiere?
'Free Meek' Season 1 premiered on Prime Video on August 9, 2019. In just five episodes the series covers Meek's tussle with the law that has spanned over a good part of a decade. The series has received praise for bringing out yet another flaw in the justice system that is supposed to protect the people of the country. The cultural importance of the story is another factor behind its success.
Despite all this applaud, another season of the docuseries is unlikely. Documentaries usually concentrate their content and cover the stories in one season. However, there is a lot more to tell on this front and Meek isn't entirely free of the case. Amazon's head of Unscripted, Chris Castallo said, "Meek was still in jail at that time [during the production of the series], and the earliest interviews with him were over the phone from prison. We had no idea if and when Meek would get out, or where the story would lead." The prospects of 'Free Meek' Season 2 depend on where the rapper's story goes from here. On receiving further information about the series, we will update this section.
Free Meek Trailer
There are a lot of people trapped in one place, unable to move on with their lives, because of the flawed justice system. Meek's story sends a strong message to these people. "Do I think about what it cost me? Sure. But at the same time, it all comes together. I overcame it, and it gave me a great story, and hopefully, it inspires people later on. It, kind of, made me into who I am now," says Meek about his struggle. You can watch all episodes of 'Free Meek' on Amazon Prime. Watch the trailer below.
Read More: Best Crime Movies on Amazon Prime