Netflix has steadily become one of the biggest global streaming platforms, bringing to us culturally inclusive content. The streaming giant continues to invest in talents across regions and break language barriers to make its content both diverse and accessible. With its latest German-language Austrian thriller, 'Freud', it may just have found its next big thing because of the mass appeal of its central subject. Directed by Marvin Kren, the eight-part series centers around a young Sigmund Freud in 19th century Vienna. The twist, however, is that it provides a dark and sinister take on the acclaimed psychoanalyst.
'Freud' plays a young Sigmund Freud as he struggles with his medical career and cocaine addiction. He finds himself entangled in a gruesome murder case, and crosses paths with a mysterious psychic. The rest of the series explores how he comes up with his theories as he tries to solve the case.
Given the premise and the first look of the show, it will explore Freud's psychoanalytic theories on interpretation of dreams, the unconscious mind, hysteria, among other things. Since the series centers around a real-life psychology icon from the 19th century, one can't help but wonder how much of the series is based on real events. Did Sigmund Freud really solve murder cases? Here's everything you need to know.
The True Story Behind 'Freud', Explained: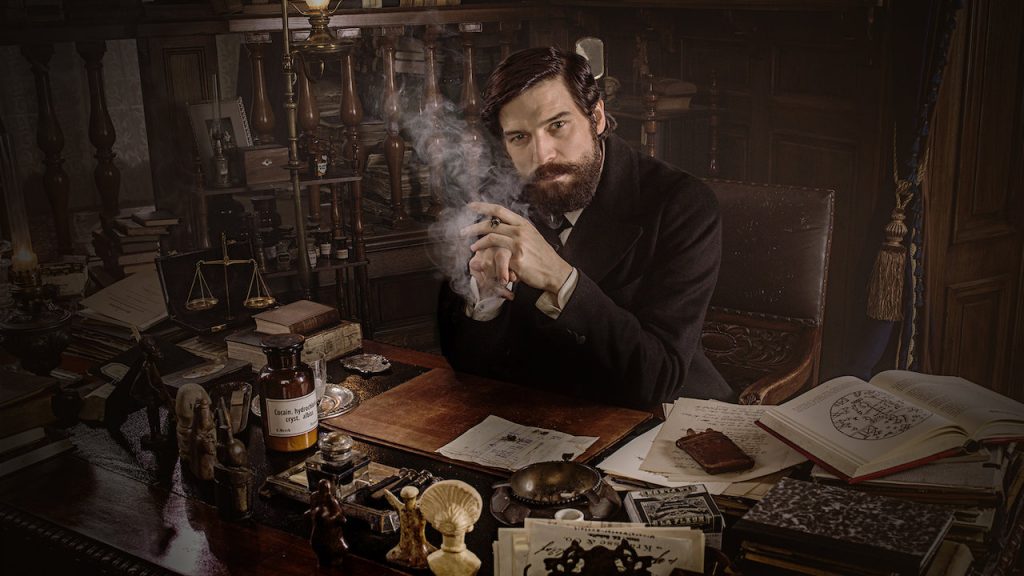 While Marvin Kren's 'Freud' is in fact based on Sigmund Freud; the father of psychoanalysis, the series explores a fictional premise. In reality, Freud never really solved murders. But his theories definitely played crucial role in the development of criminology, and eventually even led to the psychoanalytic criminology.
It must also be noted that in the series, Freud, played by Robert Finster, is inspired by the real-life Freud who lived in Vienna and set up his practice there. It was in 1881 that Freud graduated from the University of Vienna as a qualified doctor. The series is set in 1886, which becomes interesting, as it was in 1885 that Freud completed his habilitation and started his career in neuropathology as a University lecturer.
Freud's Early Psychoanalytic Practice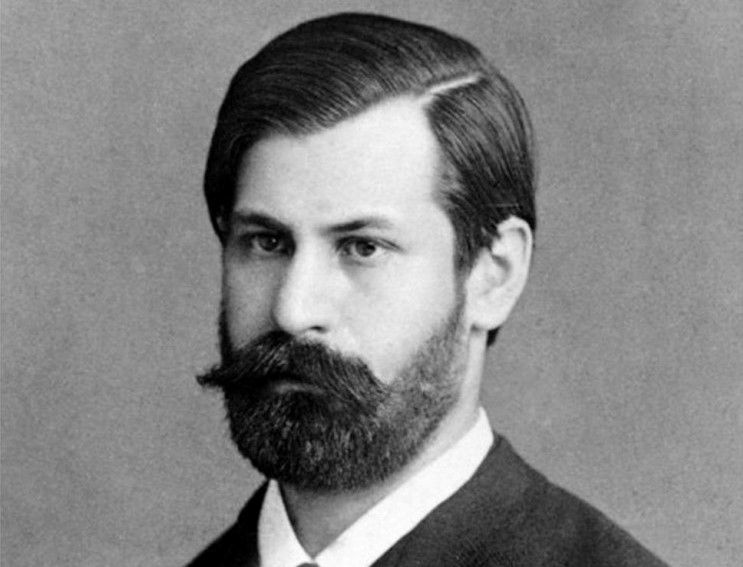 In 1886, Freud entered private practice in Vienna, and began using hypnosis in his work, which at the time was an unpopular approach. Interestingly, the series does explore this part of his life. In reality, he adopted the approach from his friend, Josef Breuer, with whom he collaborated to write Studies on Hysteria. The origins of Freud's psychoanalytic work can be traced back to his collaborations with Breuer, and Breuer's own experiences of treating his patient, particularly Anna O, who was diagnosed with hysteria.
Due to inconsistencies in the results, Freud eventually abandoned his hypnosis technique, and later went on to develop what he called "free association" – the technique that changed the way psychologists approached their patients. This too was a result of Anna O's treatment who decided to talk to Breuer about whatever that came to her mind. Freud, later, developed on this as he psychoanalyzed the dreams and memories of his patients.
Freud's Jewish Roots
Sigmund Freud was also born to a Jewish family in the Moravian town of Freiberg, in Austria. He later shifted to Vienna and lived there most of his life, until finally fleeing and seeking refuge in the UK in 1938, after the city was captured by Nazis. It is believed that he lived around 70 years in the city, but never felt at home because of the growing anti-Semitism over the years. Netflix's 'Freud' explores this as well as it places Finster's Sigmund Freud as an outsider struggling to find his place in the society especially with the prevalence of anti-Semitic sentiments.
Freud's Cocaine Addiction
A slightly lesser known fact about Sigmund Freud is his cocaine addiction. It is believed that when Freud first started trying out cocaine in his youth, he believed it to be a miracle drug. In 1884 Freud wrote a paper titled "On Coca," which he famously called "a song of praise to this magical substance". Interestingly, in Cocaine: An Unauthorized Biography, Dominic Streatfeild stated:
"If there is one person who can be held responsible for the emergence of cocaine as a recreational pharmaceutical, it was Freud."
It was also in the 1880s that cocaine had started being used in medicine and was considered to cure depression amongst other things. Freud around the time began experimenting the drug on himself, and was amazed by both its physical and psychological effects. It was only later that he discovered the addiction caused by the drug. The eight-part Netflix series also explores Freud's cocaine addiction. In an interview with Variety, Kren stated:
"…We do know that in his private life he was heavily into cocaine and that he was a very ambitious, highly intellectual Jewish doctor who did not come from a wealthy family. Anti-Semitism in Vienna was growing, and he was obsessed with the idea of the subconscious. Those are the important elements about him. We created this extraordinary young man who wants to find his place in society."
Freud and Murders
While Sigmund Freud never solved murders in his real-life, Netflix's 'Freud' isn't the first fictional narrative that imagines the acclaimed psychoanalyst solving crime. Previously, a 2006 novel, The Interpretation of Murder (Jed Rubenfeld) explored Freud solving a murder case and was roughly based on his first and last visit to New York in 1909.
Then, in 2014, Frank Spotnitz (X-Files) was all set to write 'Freud: The Secret Casebook' in which Freud would use his theories to crack unsolved cases. However, the series never materialized. This makes Netflix's 'Freud' the first fictional on-screen representation of Sigmund Freud as a crime solver.
Read More: Best Psychological Thrillers on Netflix