David Ayer's war action-thriller, 'Fury' is considered to be his best work till date. The movie is a raw depiction of the brutal horrors of war and what it does to the men it consumes. Set in Nazi Germany during the last days of World War II, the movie centres around a tank nicknamed Fury, and its five-men crew led by a battle-hardened Sergeant, as they undertake a deadly mission and face its consequences.
Fury's veteran crew includes gunner Boyd "Bible" Swan, loader Grady "Coon-Ass" Travis, driver Trini "Gordo" Gardia, led by Don "Wardaddy" Carlos. When the assistant gunner "Red" dies in action, he is replaced by a teenage newbie, Norman Ellison, who is a clerk typist. Norman, traumatized by the war, becomes the weak link of the crew. Wardaddy tries to harden him as they face overwhelming circumstances, engaging in combat, and face the cost of their bravery. The movie stars Brad Pitt as Wardaddy, Shia LaBeouf as Boyd Swan, Logan Lerman as Norman, Michael Pena as Gordo, and Jon Bernthal as Grady Travis.
The ending of 'Fury' has (SPOILER ALERT) Norman as the sole survivor of the tank crew, while the others die as heroes fighting against an entire enemy battalion from a disabled tank. As 'Fury' is set in the last days of WWII and has most of its characters passing away, there is hardly a chance of getting a sequel. Unless, of course, it focuses on another war in another time, and probably another crew. If you want to know more about the sequel, you're at the right place. Here's everything we know.
Fury 2 Plot: What Can It Be About?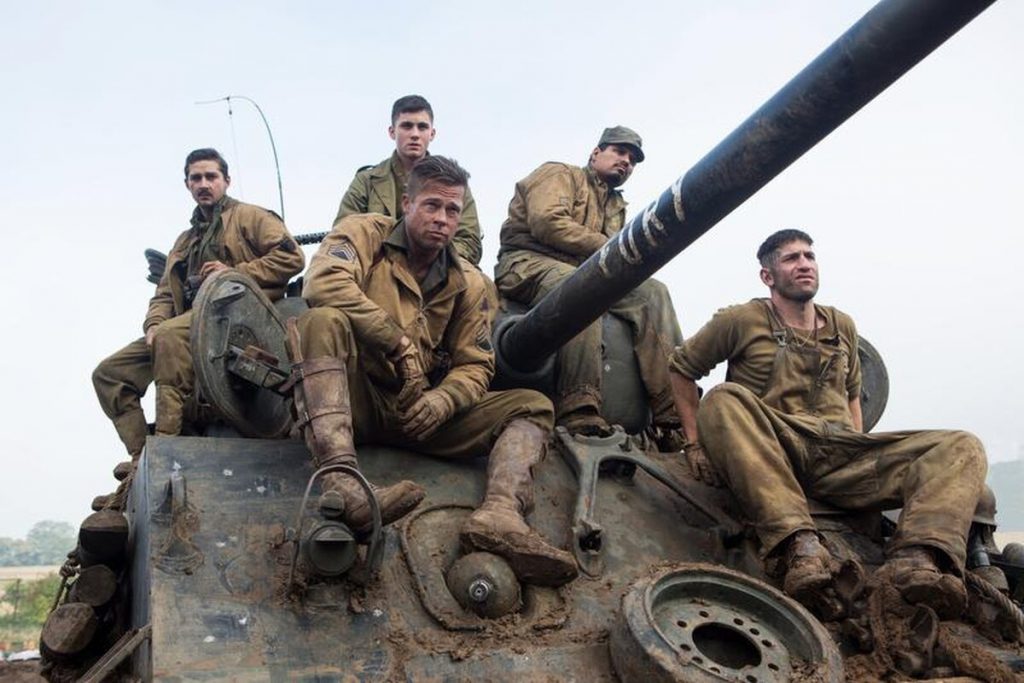 'Fury' ends with the veteran crew finding their tank disabled, and deciding to fight a whole battalion of Nazi soldiers from an immobile tank. They end up giving the enemy soldiers hell, killing several of them, but the Fury crew ultimately falls, with the exception of Norman, who manages to escape and hide under the tank.
This is followed by a young enemy soldier finding Norman under the tank, but choosing to ignore it, making Norman the sole survivor of the Fury. Though this moment in the film is highly debated, and even criticized, it ends up being the most humane one to look at, as the two soldiers from both the sides are kids, and it is not their war, but something they have been forced into, and traumatized by.
As 'Fury' is essentially about the tank and its crew, the sequel to the film will also need to have the Sherman tank. It could potentially be about two things. Either, the film could have a prequel instead of a sequel, and since we already know that the Fury crew served together during the North African Campaign, the movie could centre around their time there, and how they came together.
OR, and this is more a likely option. It could focus on another war in the near-future, like the Korean war in the 1955, or Vietnam war around the same time. The movie could mark the return of an older Norman, battle-scarred and brutal, like Wardaddy was, leading the Fury through overwhelming circumstances with a new crew, and facing the physical and psychological turmoils of war.
Fury 2 Cast: Who Can Be In It?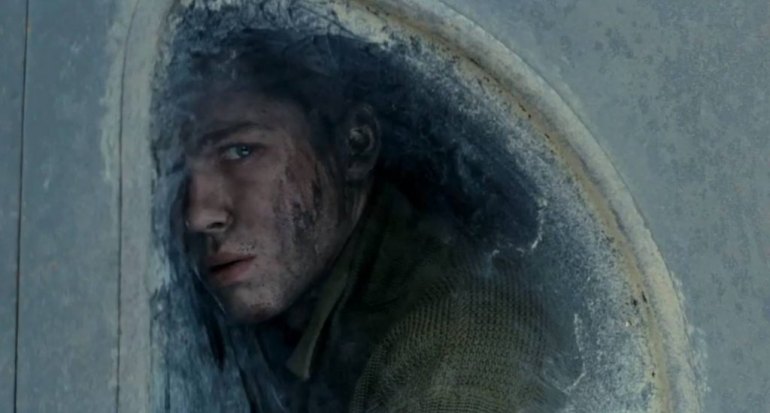 If there is going to be a prequel (which is not at all likely) the film could have the same cast reprising their roles, with the exception of Logan Lerman. It could star Brad Pitt, Shia LaBeouf, Michael Pena, and Jon Bernthal. But since there are more chances of the film being a sequel, it would mostly have Logan Lerman as his much older self, leading the tank, and fighting the Korean war.
There would be additional star cast members in the sequel that would play the other crew members, and other supporting roles. The sequel could also have an all new star cast, without any of the original cast reprising their roles, if it picked up a completely new story-line for war.
Fury 2 Crew: Who Can Be Behind It?
David Ayer is known for making action-thriller films about brotherhood, especially on war and the lives of officers, because of his own experience in U.S. Navy. Having always been interested in war and what all it brought with itself, Ayer's 'Fury' was inspired by his own grandparents who were war veterans.
Ayer's war film does not do anything drastically different, but it does certain things very well. Its portrays the horrors of the war, in a very real sense, and does not glorify war even once. Instead, it lets the audience witness its trauma and distress, through the bloodshed, and the psychological turmoils of its characters. Since 'Fury' is about a tank crew, it also adds a unique perspective to the film, that has never been seen before, with the way it makes use of space, especially inside the tank.
Thus, if there were to be a sequel to Fury, it should definitely have David Ayer as the creative force behind it because of all that he can bring to the table. Due to his own history and his filmography, we can definitely hope to see him work more with the subject of war in the future. But there are still no talks about any sequel yet.
Fury 2 Release Date: When Can It Premiere?
Since there have been absolutely no talks of a sequel, and because the film stands well on its own, a sequel to 'Fury' is really less likely to be in picture. If at all we do get one, 'Fury 2' could only release after 2022 as both David Ayer and Logan Lerman are busy with their respective upcoming projects. David Ayer is currently working on his next, a crime thriller, titled, 'The Tax Collector'. Logan Lerman, on the other hand, is currently working on the TV series, 'Hunter'.
Read More: Upcoming Brad Pitt Movies