Born in Nebraska, actress Gabrielle Union was a multi-talented sports star when she was a schoolgirl. Union was a key player in soccer and basketball teams and track events. She was active in sports even when she was in college. But an internship at LA modelling agency turned her life on its head. Union took the internship because it would earn her a couple of extra credits. After the successful completion of the internship, the client asked her to model for them. She signed because it would ease her burden of college loans. It was her agent who later discovered her hidden acting talents.
Union landed her first role in the 1989 sitcom 'Saved by the Bell'. Several small roles in films and guest appearances in TV shows kept her busy for the next couple of years. But she had to wait till 2000 for her big breakthrough. Though short-lived, the 2000 CBS medical drama 'Dr. Courtney Ellis' pushed her into the front row. In the same year, Union played the role of Isis in 'Bring It On', alongside Kirsten Dunst. In Union's own words, 'Bring It On' gave her the "biggest boost" in life. Her first leading role in a feature film was in the 2003 'Deliver Us from Eva' with LL Cool J. The second big breakthrough was the 2003 film 'Bad Boys II', in which she played Will Smith's girlfriend, Syd. The pair stole the hearts of the viewers as the movie went on to become a blockbuster, collecting more than $273M worldwide. The success of the film also gave way to a spin-off series titled 'L.A.'s Finest' with Union's Syd and Jessica Alba's Nancy playing the lead roles.
The actress garnered widespread critical acclaim for her role in the 2005 film 'Neo Ned', in which she plays an African-American woman who believes she is Adolf Hitler. Union is a well-known author and entrepreneur who owns her own clothing line and a range of cosmetics and watches. She is the author of the book, 'We're Going To Need More Wine', which won the title of the 'Best Book by a Black Author' in 2017. The popular BET series 'Being Mary Jane' features Union in the titular character of a news anchor. The show made her a popular figure in the television arena. So now you might be wondering what is the next Gabrielle Union movie or TV show? Well, here's the list of upcoming Gabrielle Union films and TV shows scheduled to release in 2019 and 2020. We can only hope that the latest Gabrielle Union movies would be as good as some of her recent ones.
3. White Dave (TBA)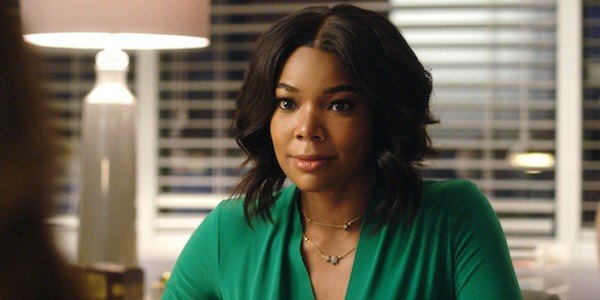 'White Dave' is an ABC comedy series that features Gabrielle Union in the lead role. The actress also serves as an executive producer along with LeBron James. The plot reportedly revolves around a young African-American teenager and his all-white suburban neighborhood. His life turns upside down when his mother moves to an all-black area after remarriage. 'White Dave' is based on the real-life experiences of David E. Talbert. The show is produced by Warner Bros. Television.
2. L.A.'s Finest (2019 – )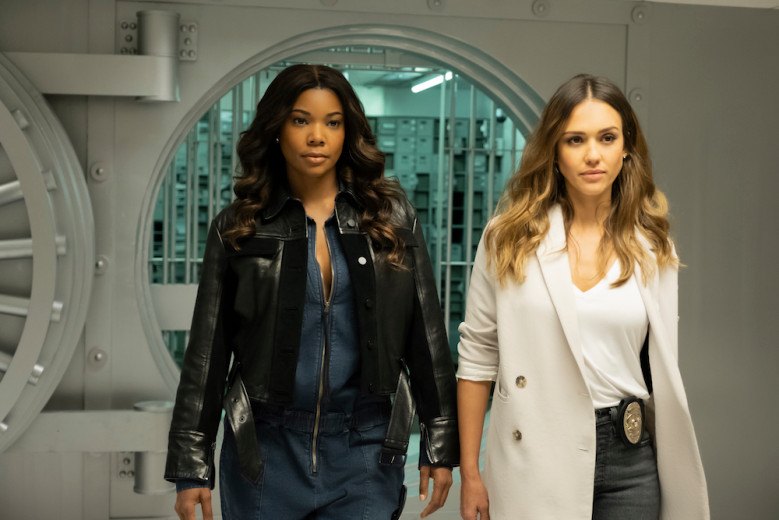 'L.A.'s Finest' is a cop drama series starring Gabrielle Union and Jessica Alba in the lead roles. The series is a spin-off of 'Bad Boys' franchise, which is about the menacing cop pair, Mike Lowery and Marcus Burnett, played by Will Smith and Martin Lawrence, respectively. 'L.A.'s Finest' follows Sydney "Syd" Burnett, played by Gabrielle Union, who was introduced in 'Bad Boys 2.' She is Mike Lowrey's love interest and Marcus Burnett's sister who works for the DEA. She works with the LAPD as a detective. She has moved on from her past and has teamed up with Jessica Alba's Nancy McKenna, another LAPD detective. Like Burnett, Nancy also has an unpleasant past. Though the two women have very little things in common, they join hands to hunt down the most lethal criminal syndicate in L.A.
However, Syd's past encounters with the dangerous drug cartels and Nancy's shocking truths from the past life can come anytime to knock on their door. The other cast members include Ernie Hudson, Zach Gilford, Duane Martin, Ryan McPartlin, Zach McGowan, and Sophie Reynolds. Created by George Gallo, the series has both Union and Alba serve as executive producers. 'L.A.'s Finest' premieres on May 13, 2019, on Spectrum with three episodes.
Read More: Upcoming Jessica Alba Movies
1. Coffee Will Make You Black (TBA)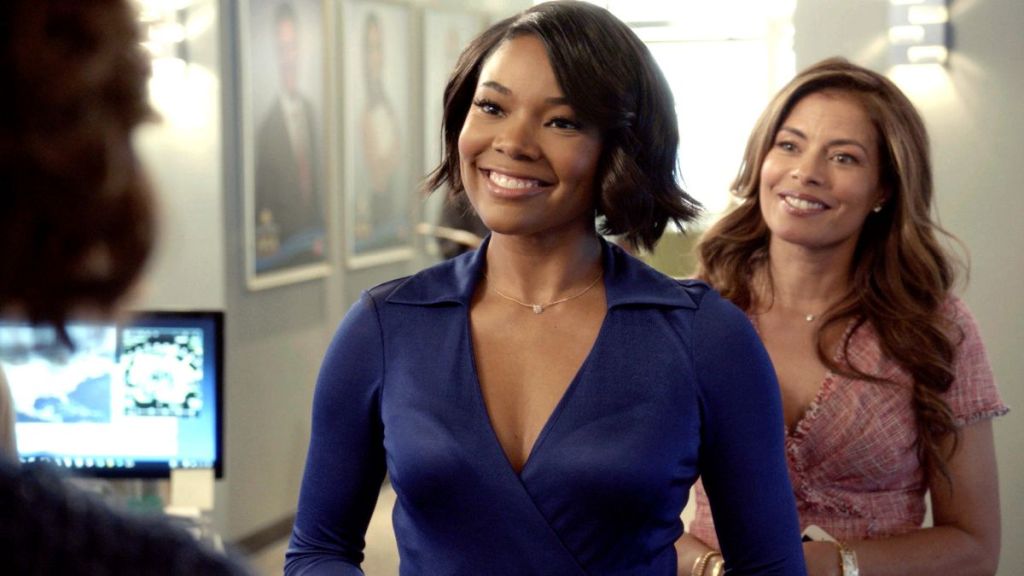 'Coffee Will Make You Black' is the feature film adaptation of April Sinclair's renowned 1994 novel of the same name. The project reportedly features Gabrielle Union along with Oscar-winning actress Octavia Spencer in the lead roles. The plot follows a feisty African American teenage girl who elbows her way through troubled relationships with her mother, friends and boyfriends. The girl's complicated emotional exchanges with the external world are depicted in the backdrop of racism and sexism in the Chicago of the turbulent '60s.
The project, which intends to create more opportunities for directors and writers of color, features the two talented black actresses in lead roles, both in front of and behind the camera, as they will be helping with adapting the novel on to the screen. Reports also suggest that the movie is a funny coming-of-age drama that depicts a complex relationship between a black mother and her teen daughter as they struggle to find their spaces in a society driven by racist prejudices. 'Coffee Will Make You Black' is directed by African American director Deborah Riley Draper. Spencer produces the movie for her banner Orit Productions in association with Wyolah Films launched by Tate Taylor and John Norris.
Read More: Upcoming Meagan Good Movies