Garrett John Hedlund is a 34-year-old American actor who was born on September 3, 1984. Hedlund has, within a short period of time, amassed quite an impressive repertoire of performances and built an amazing career. His feature film debut was as Patroclus, Achilles' wartime companion, where he starred next to Brad Pitt in 'Troy'. Other notable films of Hedlund includes 'Friday Night Lights', 'Four Brothers', 'On The Road', 'Tron: Legacy', 'Eragon', 'Unbroken', 'Inside Llewyn Davis' and 'Mudbound'. When it comes to television, Hedlund made his mark when he appeared opposite Sharon Stone in the acclaimed HBO murder mystery titled 'Mosaic'.
At this point, the question that might be circling your mind is what is the next Garrett Hedlund movie or television show? Well, the good news is that we have a clear answer to that question. Here's the list of upcoming Garrett Hedlund films and tv shows scheduled to release in the near future. We can only hope that the new Garrett Hedlund performances would be as good as some of his recent ones.
5. Dreamland (TBA)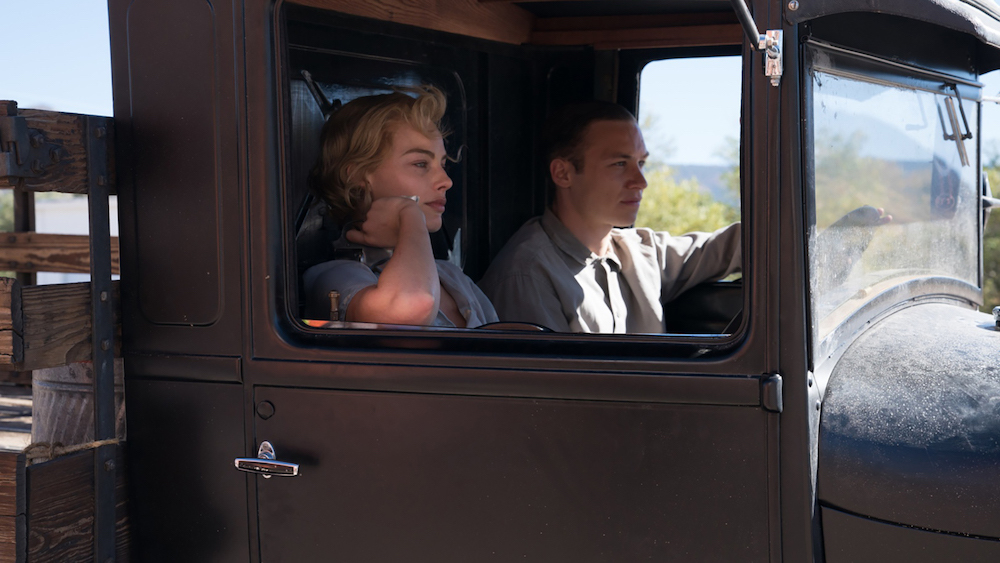 'Dreamland' is a drama thriller that released on April 28, 2019. The film is set in a 1930s aesthetic and stars Margot Robbie as Allison Wells. The plot actually follows a teenager who starts as a bounty hunter probably trying to capture Robbie's character, who is a pretty but deadly robber. The film has an unexpected twist, and Garrett Hedlund's character is a gun-toting individual who happens to be riding along with Robbie's character.
It remains to be seen whether he is the bounty hunter who turns back on his vows and joins Wells instead of capturing her, or if he is just Wells' partner in crime. One thing is for certain, both Robbie and Hedlund are powerful actors and we can expect an exciting performance from them. The movie premiered at the Tribeca Film Festival in April 2019.
4. Dirt Music (TBA)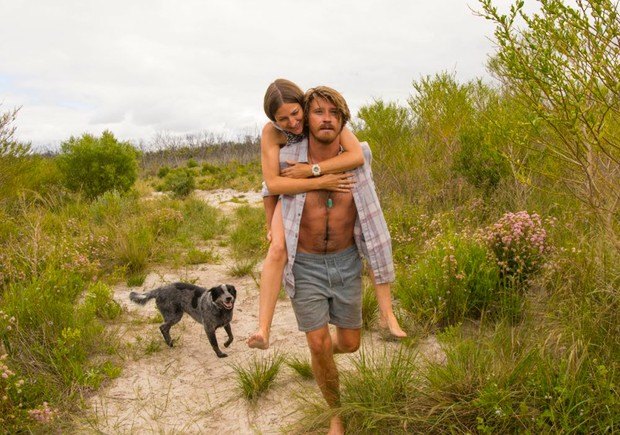 'Dirt Music' is the film by Gregor Jordan, famous for 'Buffalo Soldiers' and is based on Tim Winton's novel of the same name. Garrett Hedlund and Kelly Macdonald, of 'No Country For Old Men' fame, are the protagonists. Hedlund plays the role of Luther, while Macdonald plays Georgie.
The story charts an illicit romance within a tight-knit community between a poacher and a fragile woman. When this affair comes to light, Georgie's partner, Jim Buckridge played by David Wenham, begins chasing this man across the Australian wilderness. It promises to be an intense film and Hedlund will have to bring all his acting prowess to the table as he attempts to outrun the consequences of his actions. The movie debuted at TIFF 2019 but does not have a release date yet.
Read More: Upcoming Bruce Dern Movies
3. The United States vs. Billie Holiday (TBA)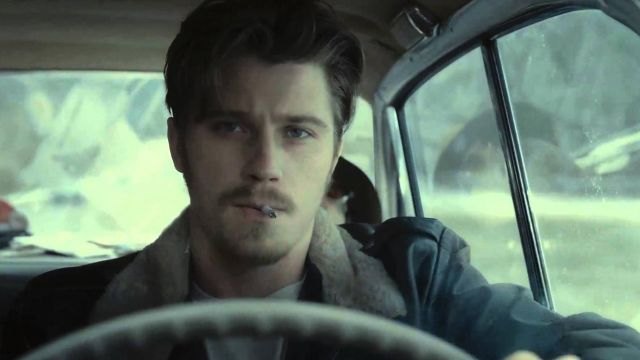 Some stories deserve to be told, and Billie Holiday's tale is a prime example. In an age where people face persecution from different quarters due to any number of reasons, Billie Holiday's story takes on a whole new significance. The upcoming biographical drama comes from Lee Daniels and is firmly centered on the life of the legendary jazz singer.
The story tries to account for Holiday's struggles with fame, love, heartbreaks, and addiction. The premise sees her targeted by the Federal Department of Narcotics as she is hit with an undercover sting, led by Jimmy Fletcher, the black Federal Agent with whom Holiday had a tumultuous love affair.
Daniels spoke of the movie saying, "It is an extraordinary responsibility to tell the story of the iconic Billie Holiday. Her story is very personal to me and I hope to do justice when bringing to light this profound and complicated soul — a great artist and an unsung civil rights warrior". The project is currently in post-production stages and does not have a release date yet. Hedlund's role remains under wraps for now, but the actor will surely stand out.
2. Party of the Century (TBA)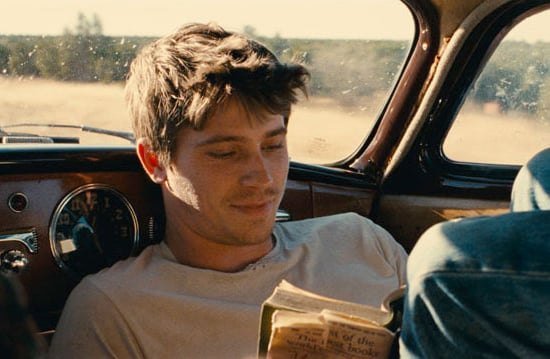 'Party of the Century' is another upcoming project which is still in pre-production stages and as such has no fixed release date. The film boasts of an impressive cast including Chloe Grace Moretz, who recently appeared in 'Suspiria', Jack O'Connell and Josh Gad. Variety confirms that Gad will play the role of Truman Capote, whose Black and White Ball held at the Plaza Hotel in New York in 1966 became a coveted affair.
Chloe and Jack play the roles of a Hollywood ingenue and a working-class elevator operator. The film will explore the developing romance between the two as they both manage to score invitations to Capote's coveted party. While Garrett Hedlund is also co-starring in the film, his role or extent of involvement remains unclear for now.
1. Mosaic (2018-)
'Mosaic' first came out in 2018 and it is a fascinating take on a whodunnit crime story by Steven Soderbergh. Olivia Lake played by Sharon Stone, is a popular children's book author and illustrator. She turns up dead and the rest of the series is about uncovering the person who is guilty of the crime. It is ultimately revealed to be Garrett Hedlund's character, Joel Hurley. He is said to be the killer as he confessed to the crime.
While Season 2 has not been officially announced yet, Ed Solomon, the show writer told The Hollywood Reporter. "However, in my mind, there was plenty of room to go further with quite a few of the characters and the storylines. There's a lot that we haven't covered. So, if people wanted a second season and if HBO wanted to make one, I think there's a lot of room for one".
Even if Season 2 is greenlit, it will take some time to arrive. In the meanwhile, let us jog your memory about the questions Season 1 raised. Despite Joel confessing, he had blackouts from alcohol consumption and could not remember committing the crime. Season 2 could work to explore whether Joel really is the culprit while showing him facing the consequences of his confession. Either way, if Season 2 continues with the story, we can expect to see Hedlund in the front and center of the show.
Read More: Upcoming Charlie Hunnam Movies
ALREADY RELEASED
Triple Frontier (2019)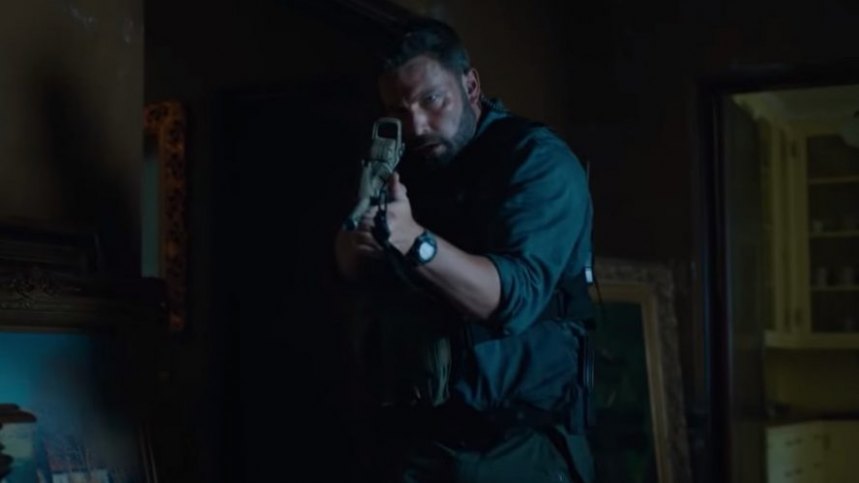 'Triple Frontier' is an action-adventure movie that aired on Netflix on March 13, 2019. It boasts an impressive cast that includes Ben Affleck, Charlie Hunnam, Oscar Isaac, Pedro Pascal, and Garrett Hedlund. The story follows a group of Special Forces military men who have led prestigious careers fighting for their country. However, this elite team decides to reunite for a heist in a multi bordered town in South America.
As the unsung heroes undertake a mission for personal gain, they realize that robbing a drug lord results in consequences that are more than what they bargained for. Soon the entire situation begins to spiral out of their control as their skills, morals, and loyalties are tested under fire as they battle for survival. Hedlund, who plays the role of Ben Miller, is Hunnam's brother in the movie. Hedlund reminisced how this role was great since the film was a lot about camaraderie and he and Hunnam had been close to each other for around 15 years.