Gary Oldman is an English actor and filmmaker who has performed in theatre, film, and television. Known for his versatility and expressive acting style, Oldman is regarded as one of the greatest screen actors of his generation.
He began acting in theatre in 1979 and made his earliest film appearances in 'Remembrance' in 1982 and 'Meantime' in 1983. He continued to lead a stage career, during which he performed at London's Royal Court and was a member of the Royal Shakespeare Company, with credits including 'Cabaret' in 1979, 'The Massacre at Paris' in 1980, 'Entertaining Mr. Sloane' in 1983, 'Saved' in 1983, 'The Country Wife' in 1987 and 'Hamlet' in 1987.
His portrayals of Sid Vicious and Joe Orton, in the films 'Sid and Nancy' in 1986 and 'Prick Up Your Ears' in 1987, respectively, earned him wide critical acclaim. He gained further domestic recognition as a football firm leader in 'The Firm' in 1989 and the titular Rosencrantz in 'Rosencrantz & Guildenstern Are Dead' in 1990. He increasingly starred as offshore characters during the early 1990s, playing a Hell's Kitchen gangster in 'State of Grace' in 1990, Lee Harvey Oswald in 'JFK' in 1991 and Count Dracula in Bram Stoker's 'Dracula' in 1992.
He went on to star as the antagonists of films such as 'True Romance' in 1993, 'The Fifth Element' in 1997, 'Air Force One' in 1997 and 'The Contender' in 2000. The corrupt DEA agent Norman Stansfield, whom he portrayed in 'Léon: The Professional' in 1994, has been ranked as one of cinema's greatest villains. He gave an acclaimed reading of Ludwig van Beethoven in 'Immortal Beloved' in 1994.
In the 21st century, he is known for his roles as Sirius Black in the 'Harry Potter' series, James Gordon in 'The Dark Knight' Trilogy, Lord Shen in 'Kung Fu Panda 2' in 2011, George Smiley in 'Tinker Tailor Soldier Spy' in 2011, a human leader in 'Dawn of the Planet of the Apes' in 2014, and Winston Churchill in 'The Darkest Hour' in 2017, which earned him the Academy Award for Best Actor.
In addition to acting in film, he has written and directed 'Nil by Mouth' in 1997; featured in television shows, such as 'Fallen Angels', 'Tracey Takes On…' and 'Friends'; appeared in music videos for David Bowie, Guns N' Roses and Annie Lennox; and provided the voice of Viktor Reznov in the 'Call of Duty' video game series.
Among other accolades, he has won an Academy Award, three BAFTA Awards, two Critics' Choice Awards, a Golden Globe Award, and a Screen Actors Guild Award, along with nominations for an Emmy Award and the Palme d'Or. In 2011, Empire readers voted him the recipient of the Empire Icon Award. At this point, you might be wondering what is Gary Oldman's next project. Well, we are here to tell you about all the films and various other projects he has lined up in the near future. His performances are sure to be splendid, as they have been in the past.
8. The Courier (2019)

'The Courier' is an upcoming British American thriller that follows a day in the life of a London courier. What is supposed to be a simple package delivery, soon turns into a deadly high stakes game, when the courier discovers that it is a bomb intended for a target. Soon bigger powers get involved, which means more gunfights, explosions, and high octane action.
Oldman appears in the role of a sadistic crime boss who has henchmen in his control, willing to go to any extents to silence the one person who can bring him down. The actor has played several such roles as cold and calculative bosses, and this performance should be right up Oldman's alley. The movie is slated to be released on November 22, 2019.
7. The Woman in the Window (2020)
'The Woman in the Window' is an upcoming thriller film directed by Joe Wright, from a screenplay written by Tracy Letts. The film stars Amy Adams, Julianne Moore, Gary Oldman, Wyatt Russell, Brian Tyree Henry, Fred Hechinger, and Anthony Mackie. The film follows a woman who begins spying on her neighbors only to witness an act of violence. The movie is slated to be released on May 15, 2020.
Read More: Upcoming Liam Neeson Movies
6. Dreamland (TBA)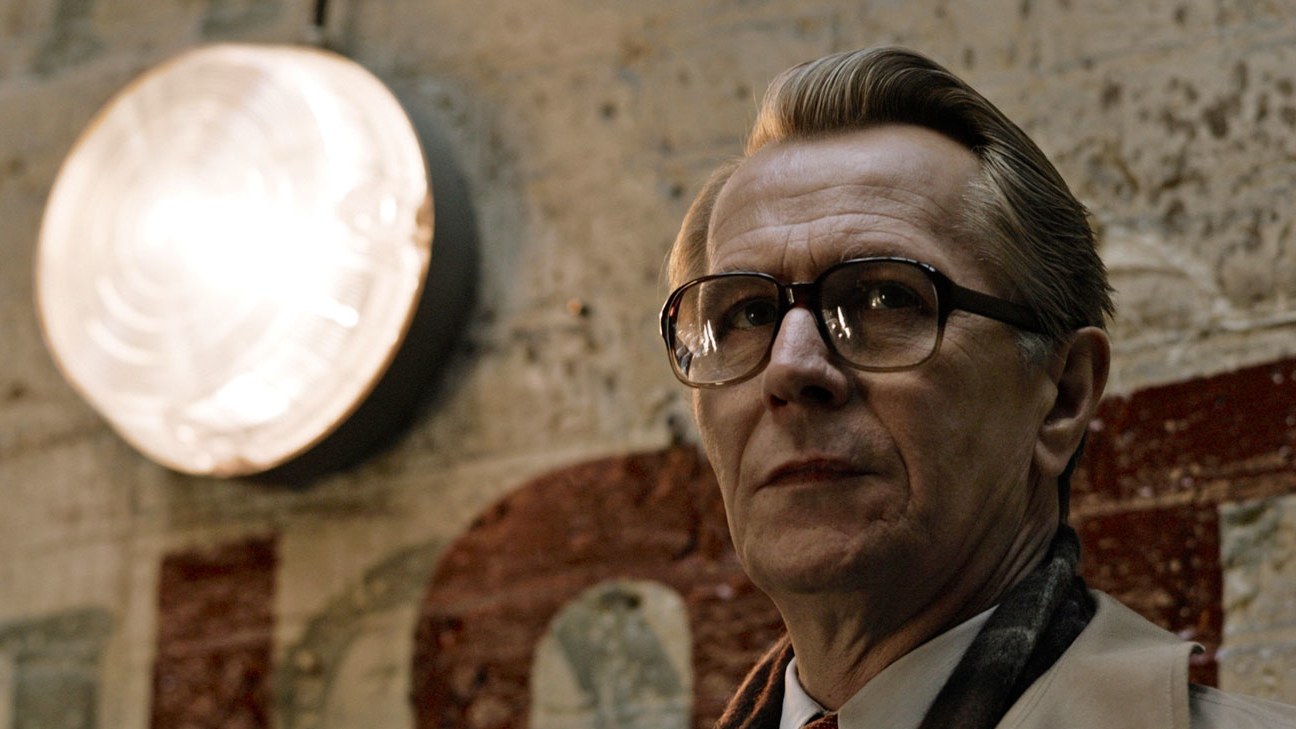 'Dreamland' is an upcoming drama thriller where the world of opioids collides in three gripping tales. First off, we have a drug dealer who sets up a huge deal that will take place between interested parties in Canada and the USA. Secondly, we have an architect, who is recovering from addiction but is determined to track down how her son is involved in narcotics. Lastly, we have a college professor, whose employers seem to be a shady company with ties to the government, and bent on bringing a new 'non-addictive' painkiller to the market.
'Dreamland' seems to be an intense drama and has all the ingredients to make us sit on the edge of our seats. Oldman's performance will surely heighten it, giving us much to be excited about. The movie has been helmed by Nicholas Jarecki, who has also written the script for the film. Apart from Oldman, stars like Luke Evans are also going to appear in the upcoming project.
5. Mank (2020)
You have to sit up and take notice when a project includes a collaboration between artists like Gary Oldman and David Fincher. The director is all set to helm a movie that is going to take us into the very heart of Hollywood, and filmmaking, by showing us one of the most legendary directors ever.
The upcoming biographical drama will follow the life of Herman J. Mankiewicz, the scriptwriter, as he rushes towards the tumultuous development of Orson Welles' 1941 movie, 'Citizen Kane', which has become an iconic work of art, regarded by many as the finest film ever made.
Oldman is slated to appear in the role of Herman, and the actor will have to bring his best performance to ensure that this massive project is a success. However, with Fincher's attention to detail, and Oldman's experience, we have no doubts that they will pull off the project between the two of them. Other talented cast members like Lily Collins and Amanda Seyfried are also attached to the project.
4. Flying Horse (TBA)
Gary Oldman is expected to direct and star in 'Flying Horse', a fact-based story of a photographer who helped develop the moving picture, but whose own dark moments defined his life. The script also comes from Oldman.
'Flying Horse' captures the story of Eadweard Muybridge, the photographer who was considered one of the true fathers of the moving image. In 1872, Muybridge was living life as a successful photographer, contracted by the former governor of California to capture a horse-in-motion. And then, his life exploded, when he discovered his wife Flora was having an affair with the dapper critic Major Harry Larkyns. Muybridge's story turns to one of revenge, murder, and the search for justice. He killed his wife's lover and then was acquitted on grounds of justifiable homicide.
Read More: Upcoming John Cena Movies
3. Star Citizen (TBA)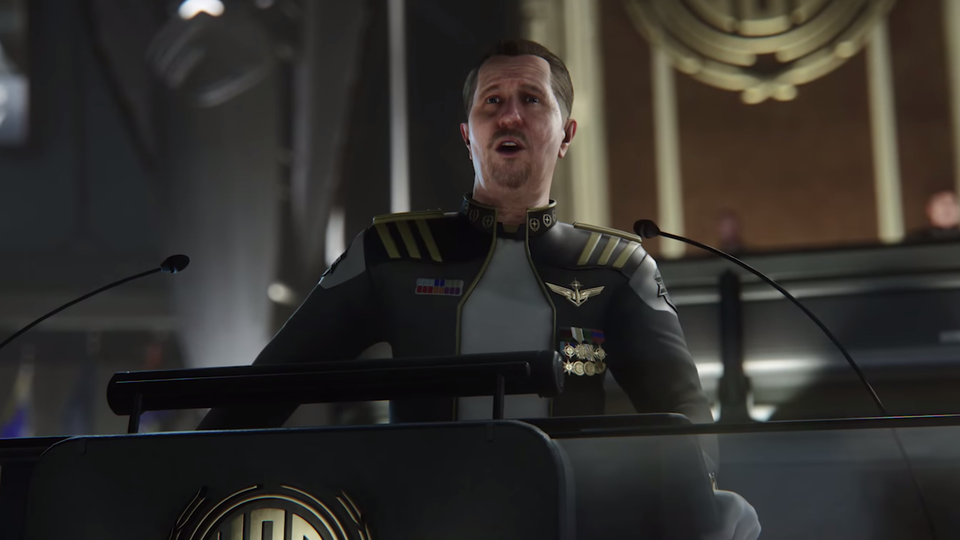 Space travel may not be possible yet, but get ready for a lot of space-based adventures in 'Star Citizen', an upcoming space trade and combat game. You can be a part of the conscious and persistent universe, that is set in the 30th-century Milky Way. Players appear as a part of the fictional United Empire of Earth (UEE).
Naturally, you can move around in your modified spaceships as you carry out your trade expeditions or engage in hostile activities. The game has been in development for a long time and comes from Cloud Imperium Games. It has been mostly crowdfunded, and gamers are looking forward to its release because it promises a brand new and exciting frontier to be virtually explored.
Gary Oldman lends his voice to Admiral Ernst Bishop in the game. We are certain that he will be there to guide us in our missions, and might be intricately tied to the story as well. Notably, this would not be Oldman's first stint with gaming, since he has previously lent his voice to 'Call of Duty'. We are certain that having Oldman in the game will definitely be an added perk for his fans, who will enjoy seeing their star in a much more immersive and interactive setting than movies.
2. Squadron 42 (TBA)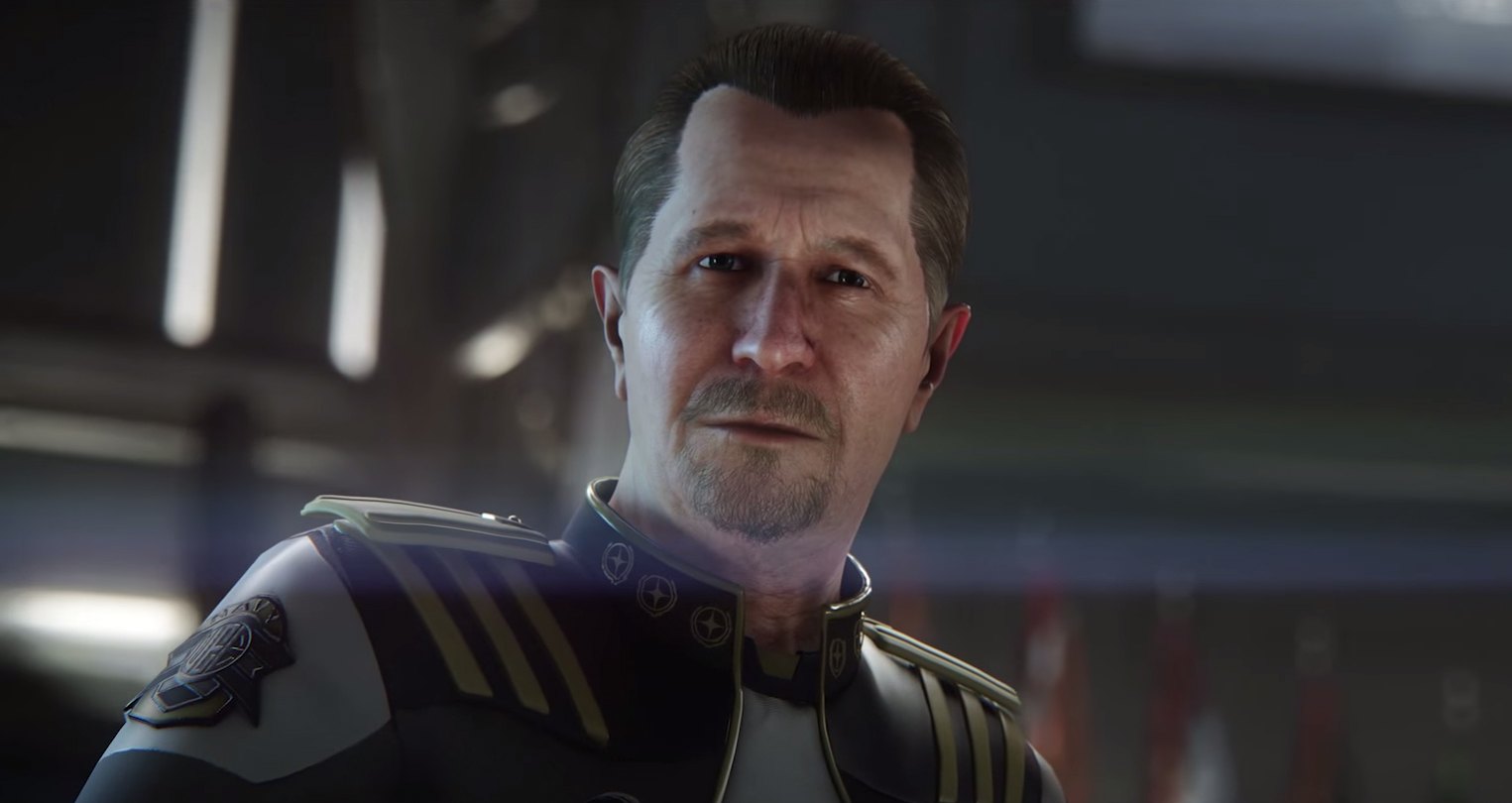 'Squadron 42' is set in the same universe as 'Star Citizen'. The game is a single-player adventure, where players take the role of a rookie UEE Navy combat pilot. It is much more story-oriented and has been described as the spiritual predecessor of 'Wing Commander'. At the starting of the game, a rookie is enlisted and wants to be a part of the UEE. In order to do so, the rookie must first take part in a battle, and going forth, has to embark on several missions, which will help the individual eventually try to become a citizen of the UEE.
The performance in the game will affect standings in 'Star Citizen' although developers have said that each game can be accessed without the other. We expect a fair bit of space adventure and action in the missions, and Gary Oldman reprises his role as Admiral Ernst Bishop. Oldman is not the only celebrity in 'Squadron 42', as he is joined by Mark Hamill as well, who is bound to be remembering his 'Star Wars' days. They appear as nonplayable characters, but will surely impact the storyline as the rookie has to interact with them, and probably work for them, in order to ensure that their place is safe within the universe.
1. The Bayou (TBA)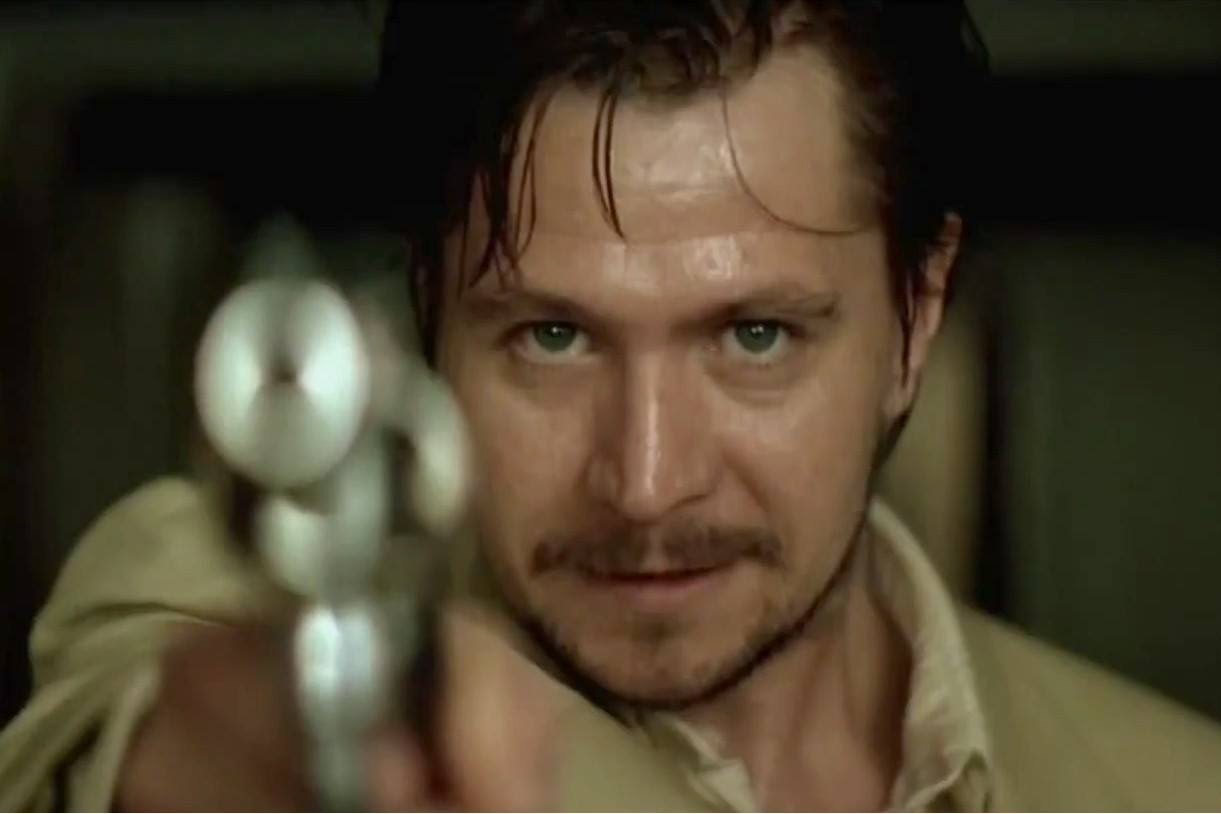 Gary Oldman will be joined by 'Wish Upon' and 'Summer '03' star Joey King and 'Maze Runner' star Dylan O'Brien in crime-thriller 'The Bayou'. The movie is being sold and produced by Millennium Media. O'Brien will be playing the protégé of a hitman (Oldman) who becomes determined to save a teenage girl (King) from being sold by a human-trafficking ring.
The script comes from 'Point Break' scribe W Peter Iliff, with 'Runaway Jury' and 'Homefront' helmer Gary Fleder in talks to direct. Producers are Natalie Burn under her Born To Burn Films banner and Rob Van Norden. Executive producers are Avi Lerner, Trevor Short, Boaz Davidson, Jeffrey Greenstein, Jonathan Yunger, Doug Urbanski and Iliff.
Read More: Upcoming Tom Holland Movies
ALREADY RELEASED
Killers Anonymous (2019)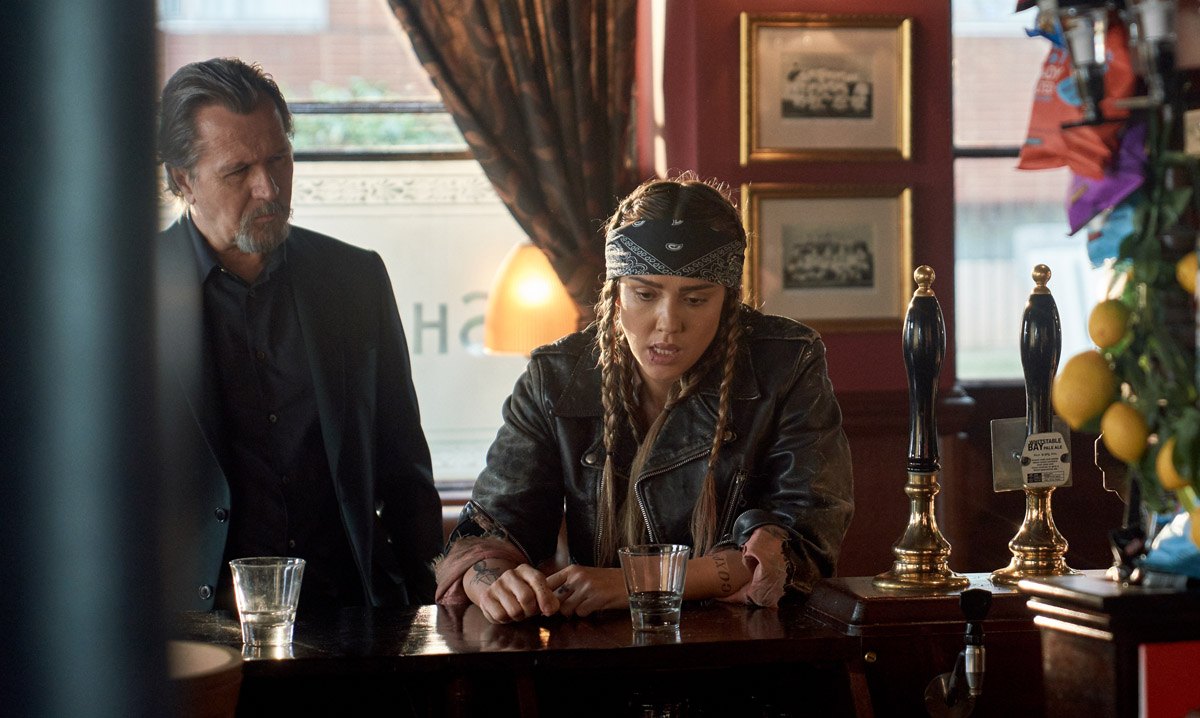 Gary Oldman, fresh from his Oscar win, and Jessica Alba, who stars in the television series 'L.A.'s Finest', can be seen in the thriller, 'Killers Anonymous', produced by Goldfinch Studios. The cast also includes Tommy Flanagan, Sam Hazeldine, Rhyon Nicole Brown, MyAnna Buring, Tim McInnerny, Michael Socha, Elizabeth Morris, Elliot James Langridge, and Isabelle Allen.
The film has been shot on location in London. Martin Owen has handled the direction from a script co-written by Owen, Elizabeth Morris, and Seth Johnson. The film is about a support group of killers, that has meetings regularly, with killers getting a safe space to share their trust, and the accounts of their transgressions. The movie released on June 28, 2019.
Read More: Upcoming Emma Stone Movies
The Laundromat (2019)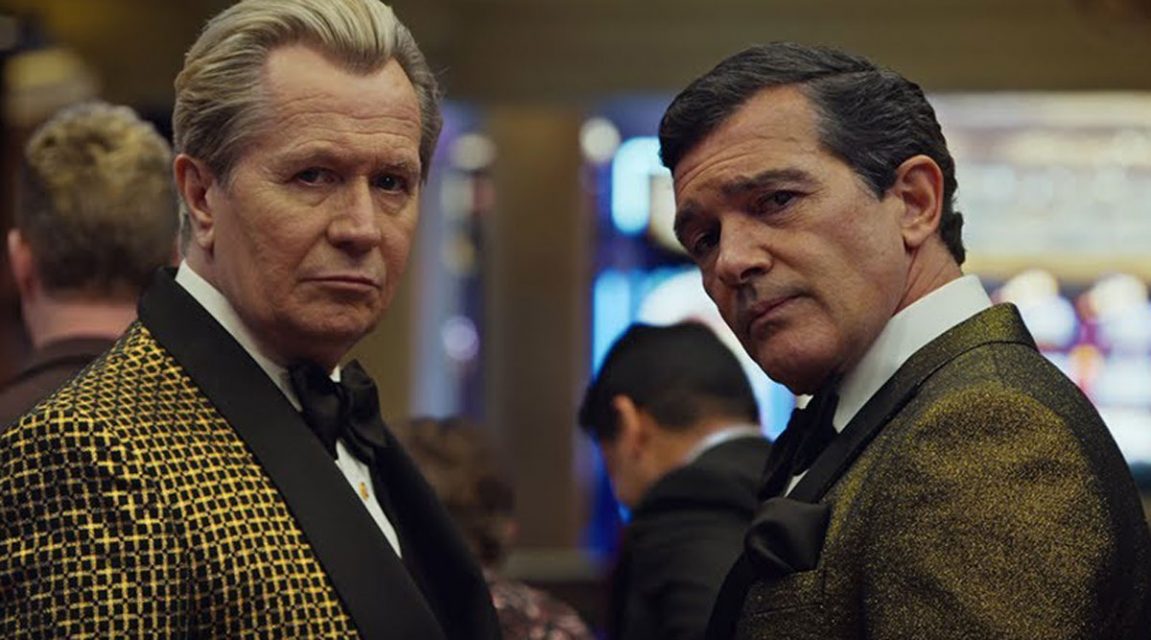 Gary Oldman stars in 'The Laundromat', a Steven Soderbergh-directed drama about the Panama Papers scandal that has a script by Scott Z. Burns, based on the Jake Bernstein book 'Secrecy World: Inside the Panama Papers Investigation of Illicit Money Networks and the Global Elite'.
The drama is the story of the revelations of reams of documents leaked from the Panama-based law firm Mossack Fonseca by an anonymous whistleblower that bared embarrassing details on investments and money trails from politicians the world over, meant to evade taxes. The film also stars Meryl Streep and Antonio Banderas. The movie released on September 27, 2019.
Read More: Upcoming Matthew McConaughey Movies
Mary (2019)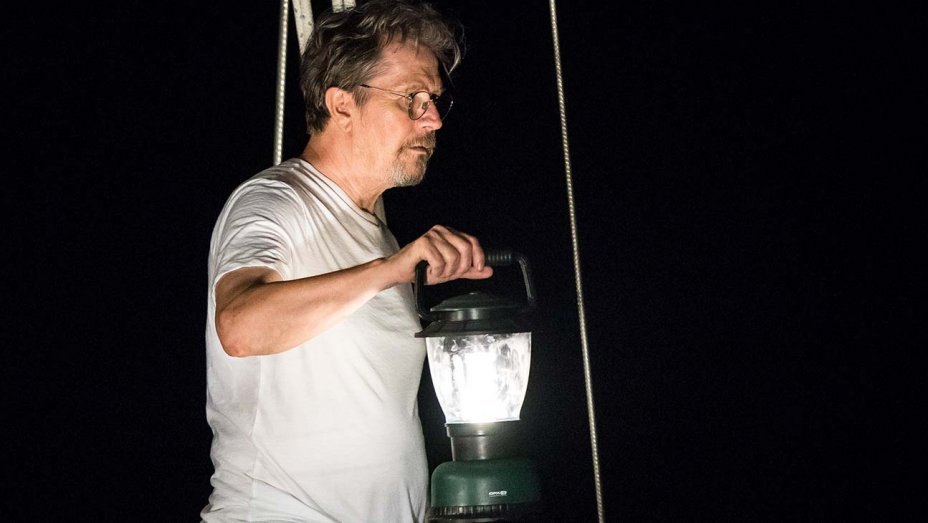 Gary Oldman appears in so many projects, that some are bound to be misses. Unfortunately, 'Mary', the supernatural horror movie, is one of them. Oldman plays the role of David, the patriarch of the family looking to start a charter boat business.
When they buy a ship, it seems that their luck has turned around, and soon business is expected to flow. However, the ship happens to hold terrifying secrets, which they realize much to their horror when they are in isolated waters. Horror movies are terrifying and those that take place at sea, doubly so, because there is literally no escape. That said, 'Mary' does not do much with its exceptional cast, who, including Oldman, deliver stellar performances.
Critics have noted how the movie's premise is weak and does not really come together. That said, one could see it merely for Oldman, who delivers a performance to be remembered. 'Mary' released on October 11, 2019.