Gerard James Butler is a Scottish actor with an Irish origin. He has made a considerable name for himself as a bankable star in Hollywood through his rom-coms and action-packed films. Butler was born in Paisley, Scotland and grew up mostly in that place. He had a turbulent childhood but he turned out to be smart, outgoing and intelligent in his teenage years. Butler was the president of his school's law society and attended Glasgow University in order to get a degree in law. However, things changed when he met famous English actor Steven Berkoff, who also appeared with Butler in his career-changing mini-series 'Atilla' (2001). He essayed the protagonist's role in the show.
Butler is also well versed in English theatre as he reprised the role of Renton in the stage production of Danny Boyle's 'Trainspotting' in the initial years of his acting career. He also found considerable success in a short role in the James Bond film 'Tomorrow Never Dies'. However, what cemented his place in Hollywood was a string of good roles in big films like 'Dracula 2000' (2000), 'Reign of Fire' (2002) and 'Lara Croft Tomb Raider: The Cradle of Life' (2003).
But Gerard Butler's best phase was during 2006-2007. During that period, he starred in films that propelled his fame and skyrocketed his demand. He first starred in 2006 in his most famous film, '300'. He portrayed the role of King Leonidas in the historical epic directed by Zack Snyder. Based on Frank Miller's graphic novel, the film became an overnight sensation and a pop-culture milestone. Then he appeared alongside Pierce Brosnan and Maria Bello in 'Shattered' (2007) and ended the year with another smash hit named 'P.S. I Love You' (2007). His chemistry with Hilary Swank was particularly eye-catching.
Later, Butler starred in many films but only a few met with noteworthy success. Films like 'The Ugly Truth' (2009), 'The Bounty Hunter' (2010), 'Chasing Mavericks' (2012), 'Gods of Egypt' (2016), 'Geostorm (2017)', 'The Vanishing' (2018), 'Hunter Killer' (2018) were average to say the least. Amidst a string of duds and semi-hits, Butler found success in 'How to Train Your Dragon' franchise as a voice actor.
He also starred in 'Olympus Has Fallen' (2013). The film somehow managed to grab the eyeballs of the general public and the title has seen constant re-modification in recent films. His last year's 'Den of Thieves' also was a pretty good success in spite of critics discarding it. From romantic comedies to pure action films and multi-starrers, Gerard Butler has done it all with aplomb. His upcoming slate looks to be a turn for good for him. Even though he has had pretty good success in the last few years, apart from 'How to Train Your Dragon' series, nothing was extraordinary. So he badly needed a set of diverse projects that would showcase his acting chops and also bring some cash home for the people involved. Now you must be wondering what is the next Gerard Butler movie or TV show? Well, here's the list of upcoming Gerard Butler films and TV shows scheduled to release in 2019 and 2020. We can only hope that the latest Gerard Butler movies would be as good as some of his recent ones.
6. Angel Has Fallen (2019)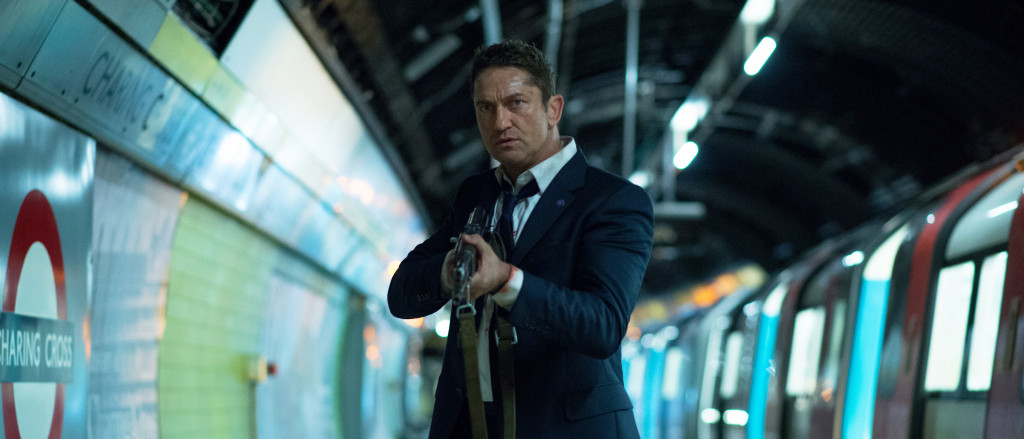 Gerard Butler's nearest project is also one of the most exciting ones. Mike Banning is back after 'Olympus Has Fallen' and its sequel 'London Has Fallen'. The Fallen series is set to release a new film called 'Angel Has Fallen'. Butler reprises his role as the United States Secret Service agent, Mike Banning. After thwarting threats from outside enemies in the previous two films, Banning must look within his people to save himself and the president.
'Angel Has Fallen' revolves around Banning who has been framed as an assassin. He is wrongly framed over a false assassination attempt on President Allan Trumbull, played by Morgan Freeman. Mike is pursued by the FBI and his own agency. He must stop the actual threat before time and clear his name. In this process, he turns toward questionable allies and things become complicated. The film has released the trailer and footage already as it is creating a lot of buzz and gaining momentum before the release. It is scheduled to be released on 23rd August of this year and the third film of the series can be the gripping political and spy thriller it is advertised to be.
5. All-Star Weekend (2019)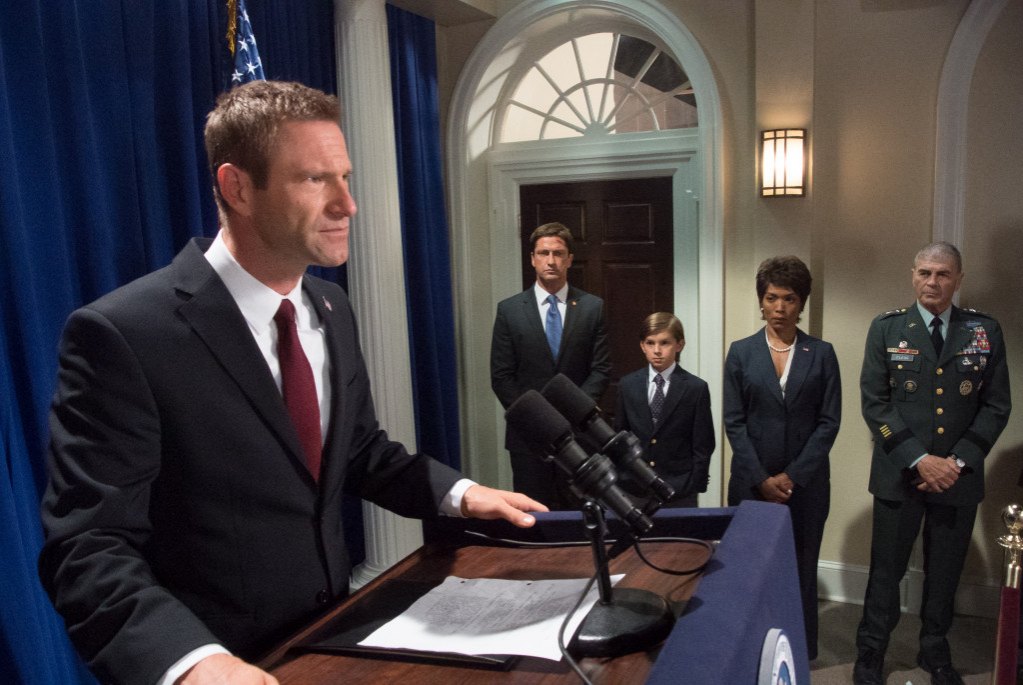 Okay, this one is huge! 'All-Star Weekend' is a multi-starrer sports comedy-drama shouldered by Jamie Foxx. He has written and directed this film and also managed to bring on board a slew of A-listers. 'All-Star Weekend' is set to star Robert Downey Jr, Jamie Foxx, Benicio del Toro, Ken Jeong, Eva Longoria, DJ Khaled and obviously, Gerard Butler. Details around the film are quite under the carpet. In 2018, the film's status in post-production was revealed as more cast joined the film. The plot revolves around two friends who are crazy sports fanatics. These two people get in a fight regarding the best player in basketball history. The two friends fight to decide the best basketball player between LeBron James and Stephen Curry. Everything else around the film is wrapped tightly and no release date is set so far. But the film is expected to be released in 2019.
4. Den of Thieves 2: Pantera (TBA)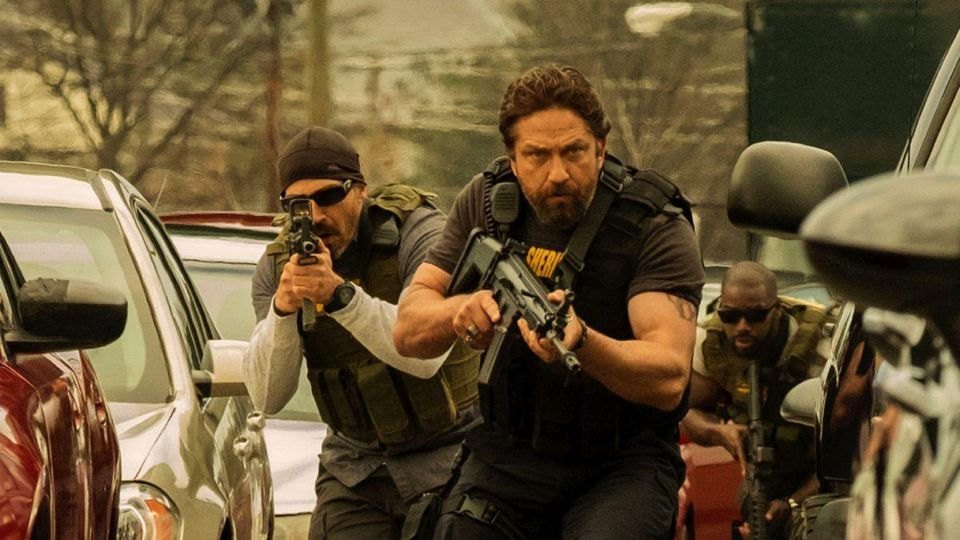 'Den of Thieves 2' is going to be the direct sequel of the 2018 film 'Den of Thieves'. Director Christian Gudegast is returning with the sequel and he's also writing the screenplay. Based on his recent interview, we have learnt a few details about the exciting project. All the cast members of the first film including Gerard Butler, 50 Cent, O'Shea Jackson Jr, Bob Jennings are returning for the sequel. According to Gudegast, the film will be set in Europe and will add the Pink Panther Mafia. He has consciously set up a sequel worthy plot from the first film. Gerard Butler returns as Big Nick who will be hunting down Donnie. There's going to be a lot of twists and turns promised by the director and the film will follow the diamond thieves. The movie is in development and no release date has been set so far. Nevertheless, we are really excited about this.
3. Greenland (TBA)
STXFilms' next movie involving Butler is 'Greenland'. The shooting duration of this film is between June-August. Butler was recently seen shooting for the film in Atlanta. He was seen as a rugged family man, Jeff. The story of the film revolves around a family facing an apocalyptic event. The disaster film also has Andrew Bachelor, Scott Glenn, and young actor, Roger Dale Floyd. The film is directed by Ric Roman Waugh and the script is written by Chris Sparling. After the shooting is done, we will know more about the film but it's not going to be released in the next few months.
Read More: Upcoming Patrick Wilson Movies
2. Afterburn (TBA)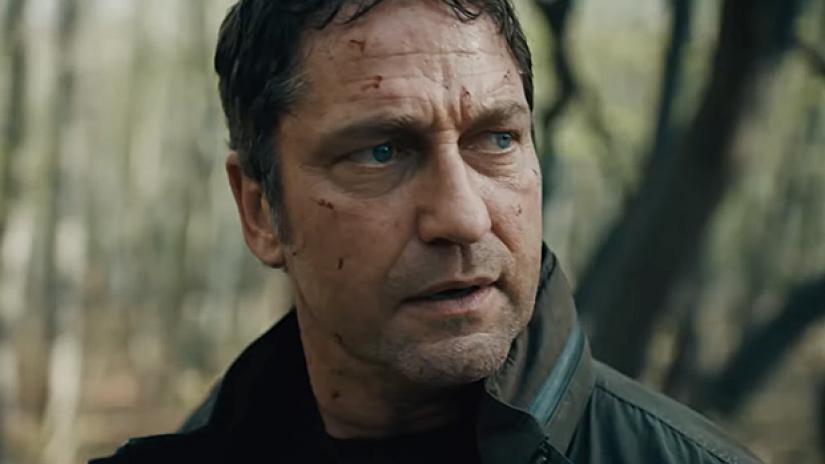 'Afterburn' has been a passion project of Butler for a long time. Recently, few names were attached to the film. Coming hot after the success of his recent action films, Jung Byung-gil is set to direct the film. 'Afterburn' is based on Red 5 comic. It's a futuristic story set 5 years after an apocalyptic solar flare disrupted the Earth. Butler plays the role of a treasure hunter who, in Europe, sets out on a journey to retrieve the famous Mona Lisa. The film may expand into a successful series where the treasure hunters explore and go on looking for other precious and mythical treasures throughout Europe and Asia. There has not been a release date attached to this project.
Read More: Upcoming Clive Owen Movies
1. Naya Legend of the Golden Dolphin (TBA)
This is a sketchy looking project but nonetheless seems to be in work. The film is a retelling of a golden dolphin from a documentary. It is made into a full-fledged movie with a surprisingly excellent pool of voice over artists attached to it. They are Megan Fox, Kate Winslet, Ellen Page, Owen Wilson, and Gerard Butler. No details are leaked about this project and we are quite skeptical if at all it will release or not. Till then, all we can do is hope for the best.
Read More: Upcoming Tom Felton Movies