There are some good films you watch, get ruffled by them for a few moments, research a little and then eventually forget in a month or two. And then there are films that grab you by the shoulder and shake your world permanently. These movies jolt you to your core and they stay with you permanently. Jordan Peele's directorial debut movie 'Get Out' is one such movie that has an everlasting impression on the socio-cultural milieu of today's world.
When it came out in 2017, it became the talk of the town, for all the right reasons. Jordan Peele weaved a mythical narrative with social-political commentary and the end product was deliciously satirical and hard-hitting, to say the least. The radical imageries in the movie received special mention. With a budget of 5 million dollars, 'Get Out' went on to gross more than $175 million domestically and ended its worldwide run with $255 million. These are crazy numbers for an R-rated movie.
We got genuinely excited about the prospect of Peele doing another follow-up movie. Because it's such a craze among people. And with Peele's latest release 'Us' doing excellent as well, it just goes to show that he's not a one time fluke. We can't wait to see his vision of the world of 'Get Out' translating onto the big screen again. So here we are going to discuss all we know about 'Get Out 2'. But for that, we need to take a look at its celebrated prequel; the original movie that started it all.
What Happened In Get Out?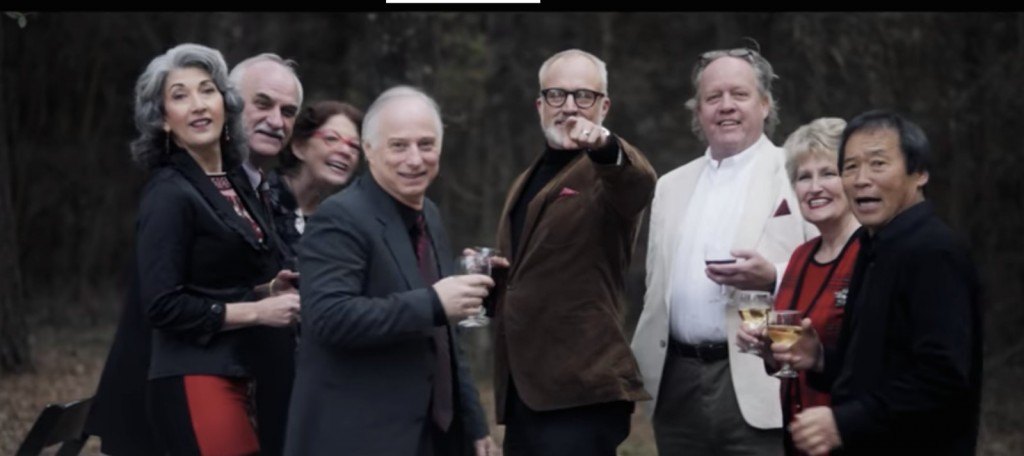 'Get Out' is a horror movie or as Peele wants to call, a 'social satire', from the Blumhouse Productions. It featured a stellar cast of Daniel Kaluuya, Allison Williams, Catherine Keener, Bradley Whitford, Caleb Landry Jones, and Lakeith Stanfield to name a few. The story mainly revolves around Kaluuya's character Chris, an Afro-American, and Williams' Rose, a white woman, who are in a relationship. Rose takes Chris on a trip to meet her parents. Chris doesn't know how her parents will react to his ethnicity. Upon arriving he is initially received with warmth. Rose's mother Missy Armitage is a hypnotherapist by profession and her father Dean Armitage is a neurosurgeon. But her parents make some comments about the black community which are sure to make anyone uncomfortable in the twenty-first century.
Soon, a get-together party happens and Chris meets extended family members and friends, all white. Interestingly, he meets another black man named Logan, who is married to a much older white woman. To Chris' disappointment, Logan acts in an uptight manner but seems to flip out of his shell when the mobile phone's flashlight hits his eyes. Chris' uncomfortable feelings grow. Things aren't as they seem to be. The black servants act weirdly and everything appears too normal to be true. Later it is revealed that Dean is selling Chris by his photographs in a secret auction. A white blind man buys him and Chris, growing discontented, wants to leave the house for good. Rose at first appears nice and supportive but things change when he actually intends to leave.
The family members show their true selves. Rose's brother Jeremy physically stops Chris from going out and her mother Missy hypnotizes him by sending his consciousness to 'sunken place'. They intend to implant another man's brain, rather consciousness, through Dean's prowess while Missy's technique subjugates the original soul. Chris finds himself tied to chair and vulnerable to Missy's creepy commands.
Chris finds a way and reigns hell on the damned family. He impales, burns, and hits them on his way to get out of the cursed house. The servants too, albeit being black and exploited, stop him because their brains are actually not theirs. In Chris' last contact with the outside world, his TSA friend recognizes Logan who vanished from the city a few months ago and Chris also finds that Rose has been bringing black guys into this place from a long time. All the dots are now connected. Warm Rose transforms into a cold-hearted killer and before Chris completely kills her, Rod, the TSA friend, arrives and saves her.
The movie has a lot of strong social commentaries that are impossible to shake off. Slavery is a prominent theme in the movie. It also shows the genteel moralist American society which is built on years of black subordination and exploitations. Cultural appropriation and violence are extremely strong here. Pitching all these metaphors, symbols and imageries in the context of twenty-first-century heightens the social evils. Peele masterfully juxtaposes the uncomfortable racial questions with horror tropes, creepiness, and violence. These things combine to give us a surreal cinematic experience and it also shakes our middle-class morality.
Get Out 2 Plot: What Will it be About?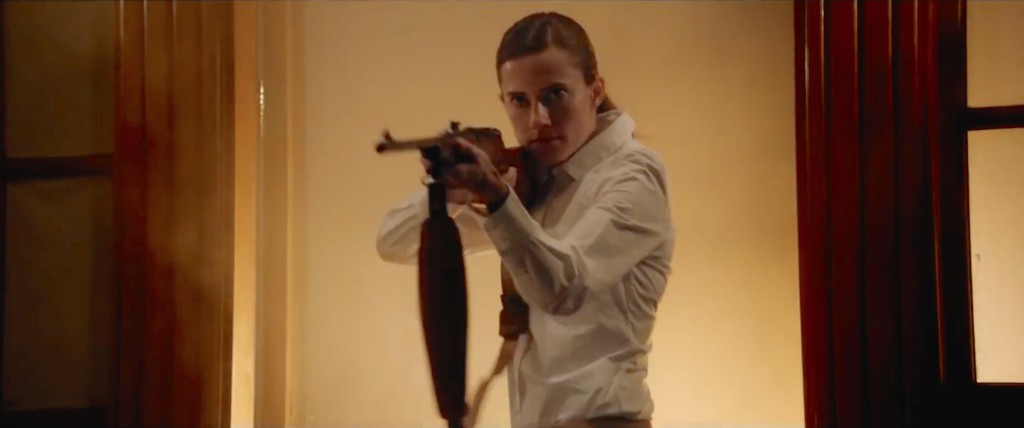 The world that Jordan Peele builds is full of racial injustice and complexity. He just won't use it as a cash cow to milk money. If 'Get Out 2' happens it will happen organically and it will definitely keep its social relevance. I think for the sequel, Peele has a lot of loose ends to tie up. At the end of the first movie, Rose is left to die but we don't have a concrete conclusion about her. She may be saved by some 'like-minded' people once Rod leaves with injured Chris. After exposing the creepy world underneath the sophistication, Chris may be up against some bigger force. From just a community in a suburban area, the underground racket can be traced to larger organizations. But Peels is too smart to take the easy route and make the second movie more sensational with less substance.
Moreover, what happens to Chris? We have to ponder the question. How one comes back from such brutality, violence, and scary life-in-death situation? The second movie can definitely explore Chris' coping mechanisms and more precisely, his mental disintegration. We can not forget that in escaping the norm he may have made bigger enemies, greater foes who will want to keep the barbaric society a secret. In a way, 'Get Out 2' can be more satirical of the pristinity of the surface of our modern society and it can touch on some more uncomfortable and scary questions about our moralities as well.
Get Out 2 Cast: Who is in it?
If indeed Jordan Peele comes back with another solid script, it should follow Chris' story after the events of the first movie. In that regard, Daniel Kaluuya should return to play the protagonist. Lil Rel Howery should also come back to play Chris' TSA friend Rod. If the makers decide to keep Rose alive then Allison Williams should return as well. We might also see Lakeith Stanfield's, Logan King. Apart from these people, the casting scenario is pretty much up in the air.
Get Out 2 Release Date: When Will it Premiere?
As I have said earlier, what Jordan Peele has created is bigger than its commerciality. 'Get Out' had started a much-needed dialogue within the collective consciousness of the people. 'Get Out 2' will come out only when Peele decides that it needs to. So far, we know that all the production houses, actors involved and Peele himself are optimistic about it. So we can hope to watch 'Get Out 2' sooner than later. A 2022 release date would not be bad.
Read More in Previews: Annihilation 2 | Despicable Me 4