Apple TV+'s 'Ghosted' is a romantic action comedy that stars Chris Evans and Ana de Armas as Cole and Sadie. They come from two different worlds and cross paths in a farmer's market. Sadie is going through a tough time, wondering whether her job is all she'll have. Cole is processing a recent break-up that happened because he was too needy. They have a great first date together, but before things can move on to the second date, Sadie disappears.
People around Cole believe that she has ghosted him, but he thinks otherwise and follows her to London to profess his feelings. Things take a turn for the worse when he discovers that Sadie is CIA. Directed by Dexter Fletcher, the film takes many twists and turns before it reveals the fate of Cole and Sadie's relationship. If you loved the movie and want to know if there's a possibility of a sequel, then we've got you covered.
Will Ghosted 2 Happen?
'Ghosted' was released on Apple TV+ on April 21, 2023. The film received lukewarm reviews from critics, with the criticism directed towards the lack of balance in action and romance. However, the green lighting of a sequel depends on how the audience receives the film. With the star power of Evans and de Armas, 'Ghosted' already has a dedicated fan base to tap into. The streaming service usually waits around a month after the film's release to gauge the response and decide whether it's worth a follow-up. As of now, Apple TV+ has made no official announcement about the sequel.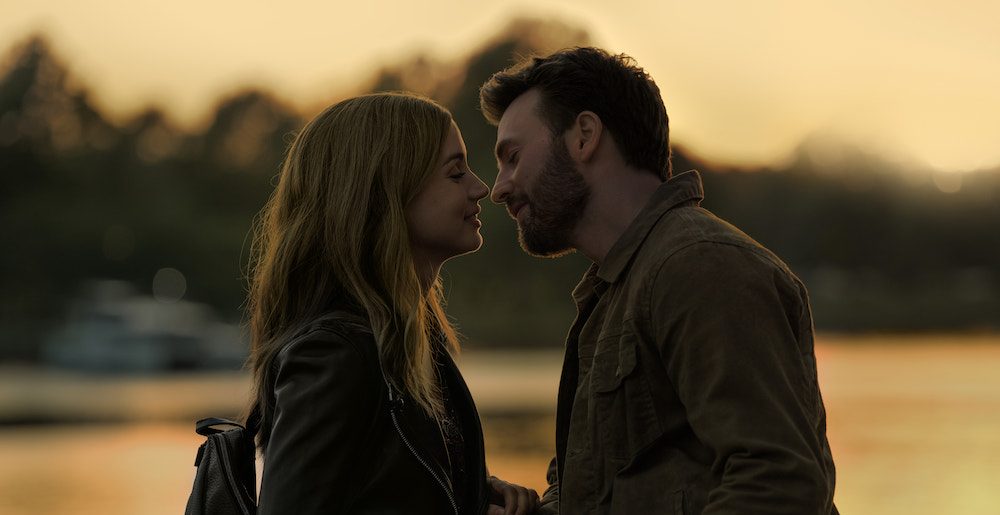 With movies like 'Ghosted,' the possibilities of a sequel are very strong. The first film ends with Cole and Sadie entering a relationship and trying to make things work despite the different lives they lead. It is the beginning of a new chapter of their lives. The sequel could focus on this. Cole knows that Sadie is CIA, but there are still so many things he doesn't know about her.
The film barely scratches the surface of her past relationships and the missions she has been on for the agency. He is shocked to discover she can be cold and emotionless when prioritizing the mission. For an agent of her caliber, there must be some skeletons in her closet. A sequel could shed more light on all of that. This revelation might also make it difficult for Cole to accept the dark side of Sadie's job and cause trouble in paradise.
Similarly, Cole is yet to reform his ways as well. Throughout the film, he is called out for being needy, clingy, and outright creepy. Ultimately, we assume he will change his ways, but old habits die hard. Then there is also the case of his past relationships, which was not entirely explored in 'Ghosted.' In its sequel, the film could go past the introductory phase and go deeper into Cole and Sadie's relationship. The film must also find a way to weave Cole back into Sadie's job. Will his romantic gesture once again land him in trouble?
Another thing that the sequel will have to dial up on is the cameos. 'Ghosted' has a string of great cameos at the most unexpected times. The audience would expect a similar surprise in the second film. With that in mind, and all the action sequences, along with figuring out the emotional and romantic direction of the story, a lot needs to be figured out before making the sequel. Considering all this, if Apple TV+ does green-light 'Ghosted 2', we expect the film to release sometime in the first half of 2025 or later.