'Ghoul' is an Indian horror and thriller TV series created by Patrick Graham and is the second Netflix original from the country. Based on Arab folklore of a monster, it is set in a detention camp where a high-level terrorist is brought in for interrogation. The concept of the story stems from Arabic Folklore where a ghoul is said to be a demonic and evil spirit that merges and blends in with humans. It has been claimed to be flaccid and to take any form and shape of a human. By making a specific symbol with their blood, anyone can call upon a Ghoul but should be ready to sell their soul to it.
Graham has both written and directed the series, the idea of which came to him in a dream. It has been produced by Jason Blum, Anurag Kashyap, Ryan Turek, Vikramaditya Motwane, Michael Hogan, Kilian Kerwan, John Penotti and Suraj Gohill. All of them have pitched in through their production companies- Blumhouse Television, Phantom Films and Ivanhoe Pictures. Blumhouse is known for producing Academy Award-nominated movies like 'Get Out', 'Whiplash' and 'BlacKkKlasnman'. They are a prominent name in horror genre with films like 'Paranormal Activity', 'The Purge', 'Insidious', 'Split' and 'Happy Death Day' under their belt. The spoils of Phantom Films include 'Lootera', 'Queen', 'Ugly', 'NH10' and 'Masaan'.
Ghoul Cast: Who's in it?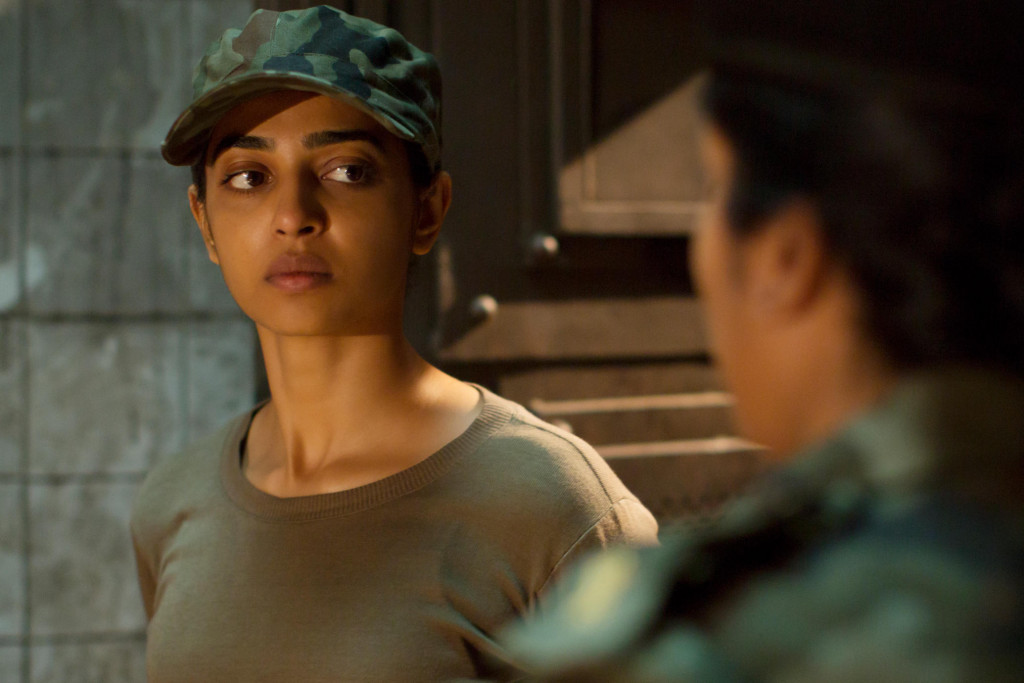 With a minimal cast in a confined environment, 'Ghoul' is a pool of talented Indian actors. The star of the show is one of the finest actresses in contemporary Indian cinema, Radhika Apte, who plays the role of a military interrogator called Nida Rahim. It is Apte's third collaboration with Netflix, following 'Sacred Games' and 'Lust Stories'. Before heading towards movies, she had considerable experience in theatre. Apart from Hindi, she has also worked in Tamil, Telugu, Bengali, Marathi and Malayalam language films. She has starred in mainstream movies like 'Badlapur', 'Pad Man' and 'Andhadhun'. However, her best work is known to be in Indian independent films like 'Manjhi- The Mountain Man', 'Phobia' and 'Parched'.
Mahesh Balraj plays the role of a terrorist called Ali Saeed Al Yacoub is said to have the ability to read peoples' secrets along with having demonic powers. It also stars Manav Kaul in the role of Dacunha, Malhar Goenka as Babloo, S. M. Zaheer as Shahnawaz Rahim, Ratnabali Bhattacharjee as Major Laxmi Das, Rohit Pathak as Captain Lamba, Robin Das and Maulvi and Surender Thakur as Faulad Singh.
Read More in TV Preview: The Paynes | Queen Sugar
Ghoul Plot: What is it about?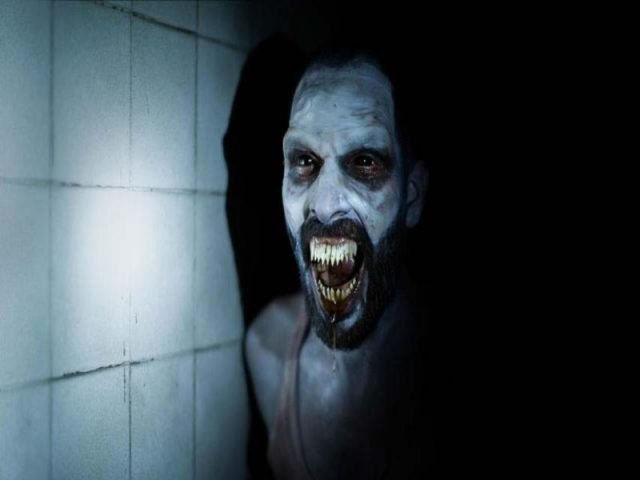 'Ghoul' is set in a dystopian fascist society where a newly recruited soldier, named Nida Rahim, is sent to a military detention centre to interrogate a terrorist named Ali Saeed. This detention facility is one of the many that the government has set up throughout the country. The main purpose of these places is to find out the people who harbour anti-national, which is synonymous to anti-government, sentiments. Since terrorism is at its peak in the country, the government has come up with a strict plan to deal with it. Religious texts have been prohibited and one word against the regime means that you need to spend some time in detention to "cleanse" yourself of such things. Nida is a fiercely loyal soldier who wants to help the government in purging the country of volatile elements and rebuild the nation. Her father, on the other hand, does not agree with the methodology. His resentment and the show of rebellious feelings leads Nida to report him and he is sent to a detention facility as well.
Meanwhile, she is called for active duty to assist in the interrogation of Ali Saeed. The officers use all tricks in their bag. They torcher him, they threaten him, they lure him, but Saeed seems unfazed. Moreover, they realise that he has begun to play his own game. Unrest starts to ripple amongst the officers as they start having nightmares. All of their worst actions resonate from the past and there is no way around but to face their own demons. Soon, they realise that the problem lies in the fact that they have been treating Saeed as a regular prisoner while he might not even be entirely human.
Read More in TV Preview: Riviera | Scream
Ghoul Season 2 Release Date: When will it premiere?
'Ghoul' season 1 premiered on August 24, 2018. It has only three episodes which made it easily binge-able for the audience. The show received rave reviews from critics and was loved by the audience. What made it particularly stand out was the fact that a setting like this hadn't previously been explored in Indian television. The claustrophobic horror with political undertones stood on the support of great acting and impeccable storytelling. Since then, fans have been wondering if there will be a second season.
Originally, 'Ghoul' was supposed to be a film. However, when Netflix got indulged, they asked it to be turned into a series. The story was adapted according to that. Even though the series ended on a cliffhanger, it was conceived as a standalone story. Moreover, if Netflix wanted to renew it, they would have done so a lot earlier. Even with a follow-up, the first season has brought its story to a conclusive end. But who knows, maybe there is something secretly cooking inside the headquarters of Netflix and we might get to know what happens next with Nida. Whenever we receive any news on Ghoul season 2 release date, we will update this section.
Ghoul Trailer:
'Ghoul' is a 'jump out of your seat' kind of psychological horror series which is sure to give you a thrilling time with some breathless moments. A second season does not seem likely in the near future, but hold on to hope. Meanwhile, if you haven't already, catch the first season of 'Ghoul' on Netflix. Here is a sneak peek at the series to give you an idea of how tense it is going to get.
Read More: Best Horror Shows on Netflix