Gina Alexis Rodriguez is an American actress. Born on July 30, 1984, this 34-year-old started her career in theater productions. Her first screen debut was in 'Law & Order' in 2004 but her breakthrough came when she appeared in the independent musical drama 'Filly Brown' in 2012, where she played the role of a hip hop artist Majo Tenorio. Rodriguez has also appeared in several shows like 'Army Wives','The Mentalist' and 'Eleventh Hour' as well as several noteworthy movies like 'Deepwater Horizon', 'Miss Bala', 'Annihilation' and 'Ferdinand'.
So, you must be wondering what is the next Gina Rodriguez movie or tv show? Well, the good news is that we have a clear answer to that question. Here's the list of upcoming films and shows of Gina Rodriguez scheduled to release in the near future. We can only hope that the new Gina Rodriguez performances would be as good as some of her recent ones.
8. Diary of a Future President (2020-)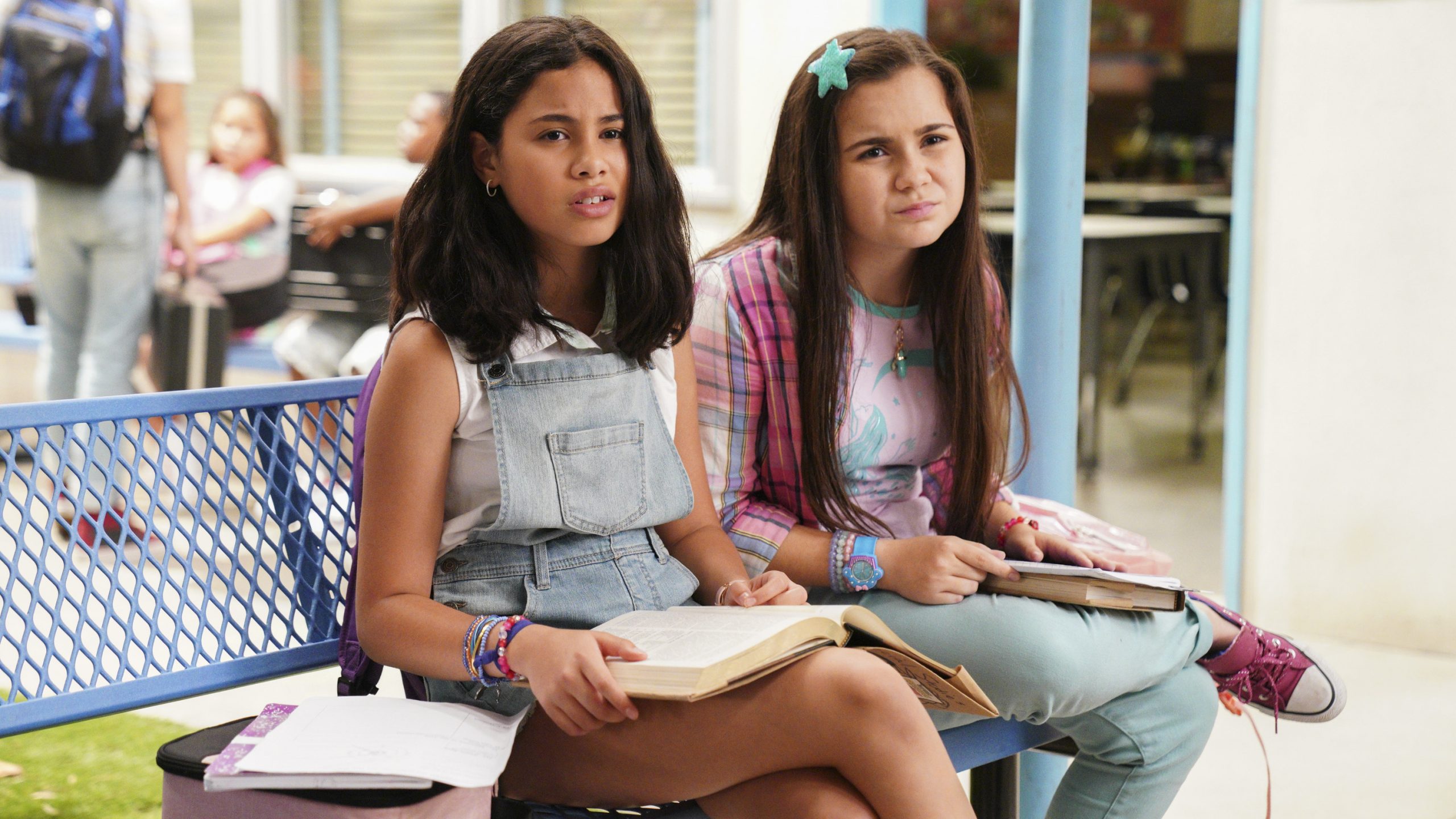 'Diary of a Future President' earlier worked under the title of 'Diary of a Female President'. The series works on the premise that some of us are really focused on who we want to be, no matter how lofty the ambition. Accordingly, we recalibrate our goals and dreams, trying to achieve what we set out for. In this case, what the child sets out for is to be the president.
Now, the job is daunting, and the road to the presidency is tough, as everyone knows. Moreover, no matter what liberals would like to believe, the presidency, and politics in general, remains a male-dominated sphere. However, this girl dreams of breaking the glass ceiling to become the president. What makes her journey even more amazing is that she is a Cuban American. Being a woman of color and winning the place of the president is bound to be a tough task, but the girl has her heart in place, and the series will document her adventures.
The show comes in a timely manner when American politics is actually seeing an influx of fearless women politicians, especially those of color, paving the way for a new generation of inclusive and sensitive policies. 'Diary of a Future President' becomes almost inspiration and extremely topical in this regard. The show is slated to air on January 17, 2020, and Gina Rodriguez will be looking to deliver a memorable performance.
7. Kajillionaire (2020)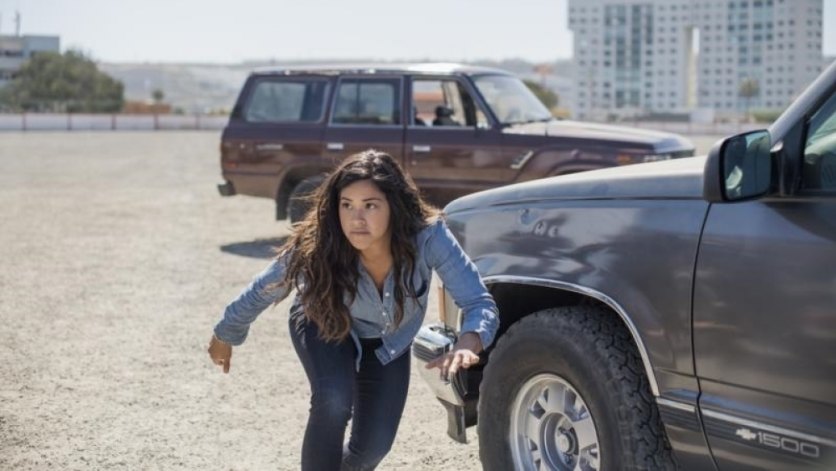 Gina Rodriguez is going to appear in a Miranda July heist film titled 'Kajillionaire'. The news of the casting was first reported by The Hollywood Reporter. Evan Rachel Wood, Richard Jenkins, and Debra Winger round up the cast. Wood plays the role of Old Dolio whose life is turned upside down when her parents, who are career criminals, decide to include an outsider into their latest planned heist. Gina Rodriguez plays the role of this woman who discovers the truth about the criminal plans and is brought into the fold. The film is slated to be released on January 25, 2020.
6. Scoob! (2020)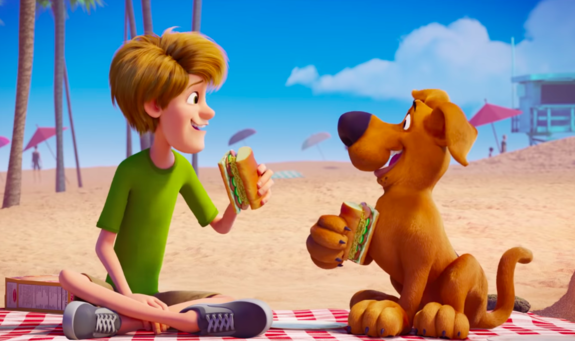 'Scoob!' is an upcoming animated feature film based on the popular Scooby-Doo cartoon. It will follow the gang in the Mystery Machine as Scooby, Shaggy, Fred, Daphne, and Velma once again investigate a mystery that appears to have supernatural overtones only to discover the true motives of the humans who dress up as monsters. Gina Rodriguez is set to voice Velma Dinkley and 'Scoob!', for now, has a slated release date of May 15, 2020.
Read More: Upcoming Sacha Baron Cohen Movies
5. Awake (2020)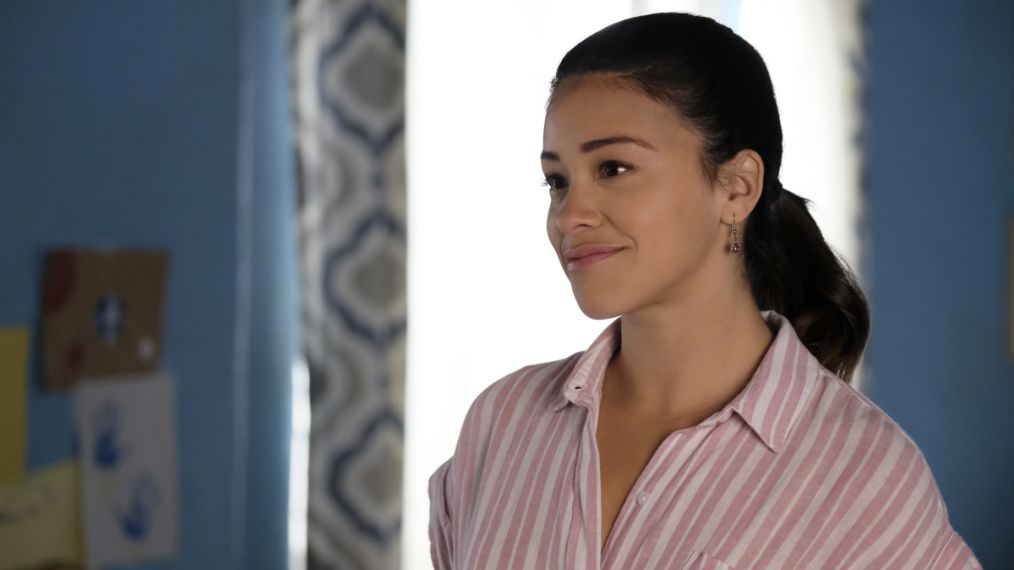 'Awake' is a dystopic story that combines the elements of a thriller, but makes sure that the story takes place on a global scale. Mark Raso directs the movie which envisions a world where a devastating situation has managed to wipe out all the electronics. A world without electronics is difficult to live in, but can be managed. One would just have to go back to the older ways. However, in this case, that return is not possible either because people lose their ability to sleep.
Naturally, this creates a problem, because the sleep-deprived people cannot function, and eventually run the risk of going mad or dying out. In this scenario, a former soldier claims to have found the solution with her daughter. With the power to save the world in their hands, the duo must battle through hardships as the fate of humanity rests with them.
The film is bound to require intense performances, and we expect Gina Rodiguez to deliver as she has on several previous instances.
4. Carmen Sandiego (2019-)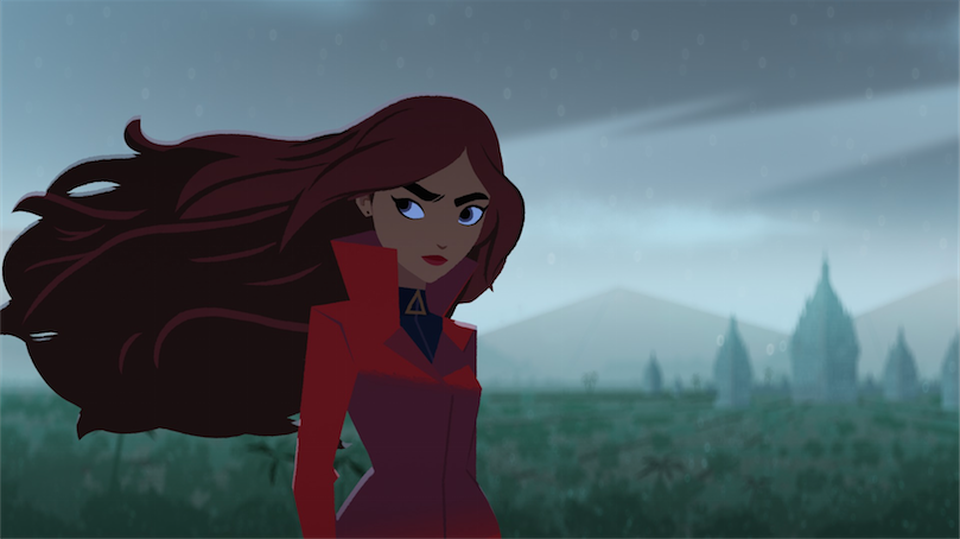 'Carmen Sandiego' is a Netflix animated show with educational elements. The first season of the show aired in 2019 and it has already been approved for a second season. Gina Rodriguez voices the titular heroine Carmen Sandiego. She is a master thief and a modern-day Robin Hood who pulls off extremely theatrical heists all around the globe to stealing from V.I.L.E. (Villains' International League of Evil) and giving back to the organization's victims.
However, most law enforcement agencies consider Carmen as a master criminal since V.I.L.E. hides its villainous intentions under a facade and masquerade as Valuable Imports Luxury Exports. Even V.I.L.E.'s enemy organization A.C.M.E. (Agency to Classify and Monitor Evildoers) does not truly understand Carmen's intentions and makes mistaken assumptions about her.
3. Big Mouth (2017-)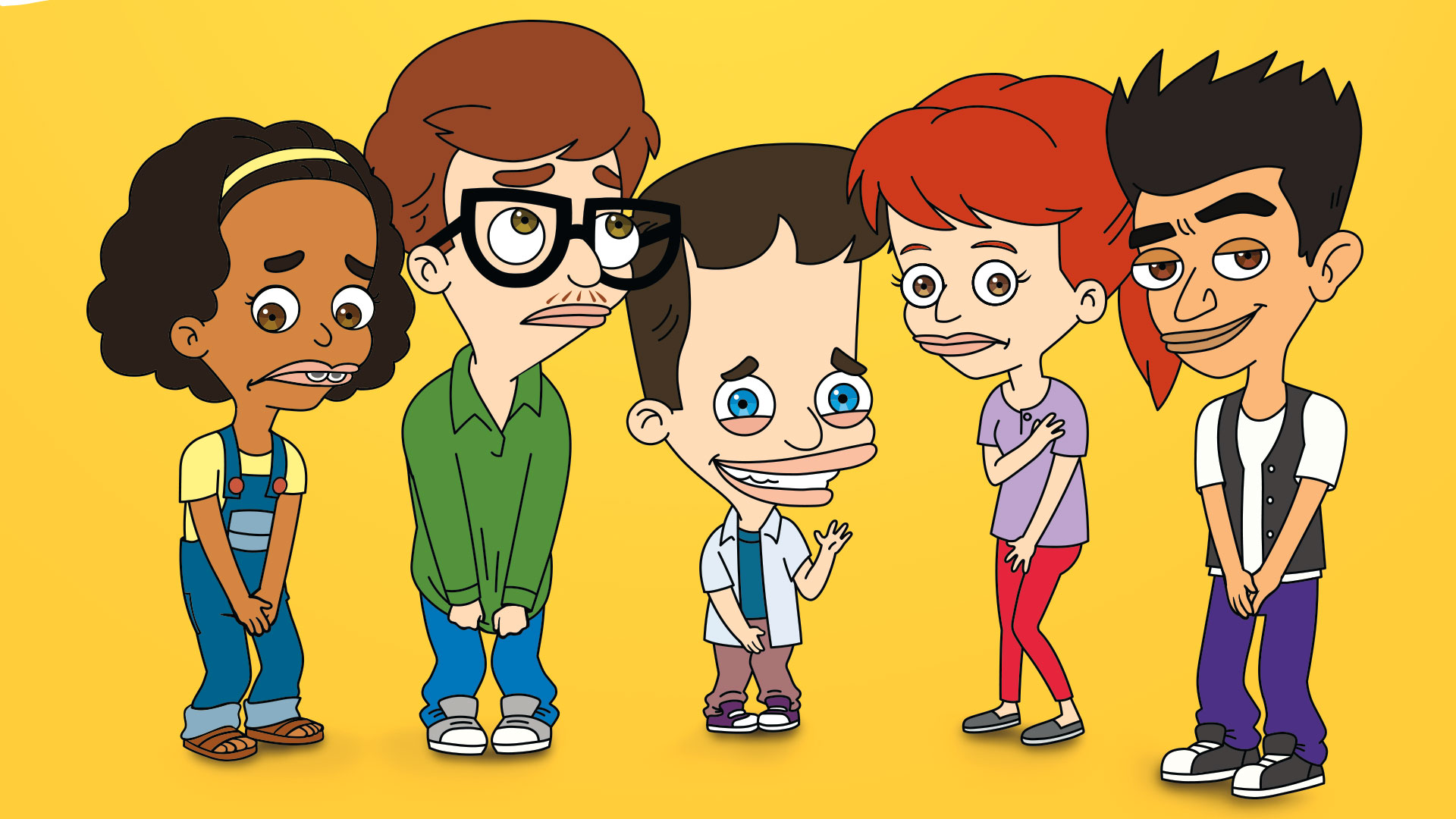 'Big Mouth' is an American adult sitcom on Netflix and follows the story of a group of seventh-grade students who have to deal with the issues of puberty, raging hormones, and masturbation while living in the suburbs of New York City. As the kids interact with other people and objects that give them advice during this period of hormonal confusion, the very hormones are personified as monsters that sit on the kids' shoulders and influence their actions.
Gina Rodriguez was added to the show in Season 2, as Deadline reported. She plays the role of a character called Gina Alvarez. A member of the football team of Missy and Jessi, the female protagonists of the show, Gina's physical maturity caused quite the stir in the school when she first appeared. We hope to see more of Gina on the show because she has a way of shaking things up.
2. Bobbie Sue (TBA)
The world of law is not easy, and often lawyers have to make decisions or represent clients who are not exactly tasteful and have committed horrible deeds. That being said, lawyers make an attempt to give the best defense possible, sometimes out of a sense of ethical duty, and sometimes for the money. In the upcoming movie, 'Bobbie Sue', we see the case where a lawyer who is always looking for a big break, gets it in an unanticipated way.
A top law firm decides to hand over the valuable client, accused of sexual harassment, to the top ambulance-chasing lawyer. For those unaware, an ambulance chaser is said to be a lawyer looking to file personal injury cases. They are basically people who are always looking to file a case or a lawsuit for some extra money. When this lawyer is strapped to a sexual harassment case, all the legal expertise must be applied, along with courtroom antics, to ensure that the client is well represented. This is where the comedy of the movie arises. Gina Rodriguez stars in the movie but not much is known about her role. However, the actress will be sure to deliver a stellar performance to stand out.
1. Carmen Sandiego (TBA)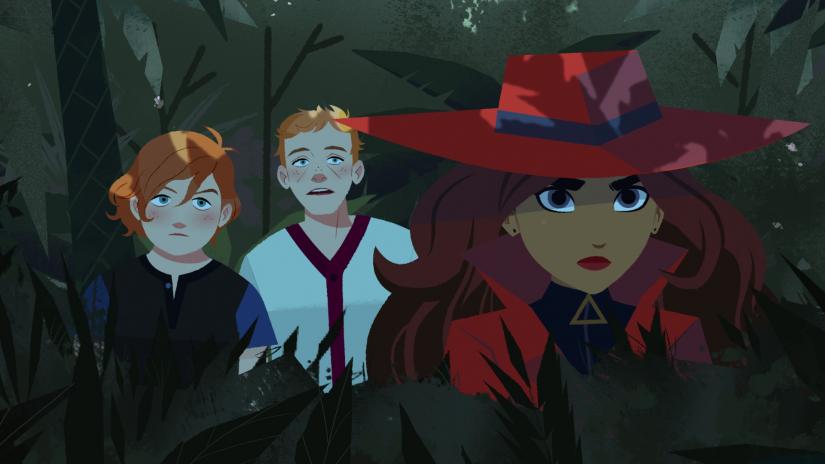 Netflix is not letting 'Carmen Sandiego' go and Gina Rodriguez will resume her role as the titular character in a movie based on the content of the existing Netflix series. Variety announced the news of Rodriguez being cast for the film and to walk you through the premise again, Carmen is a world-class thief who orchestrates grand heists to steal from an evil organization and gives it back to the victims. We will see this modern-day female Robin Hood soon enough, but for now, no official release date for the 'Carmen Sandiego' movie has been announced.
Read More: Upcoming Benicio Del Toro Movies
ALREADY RELEASED
Jane the Virgin (2014-2019)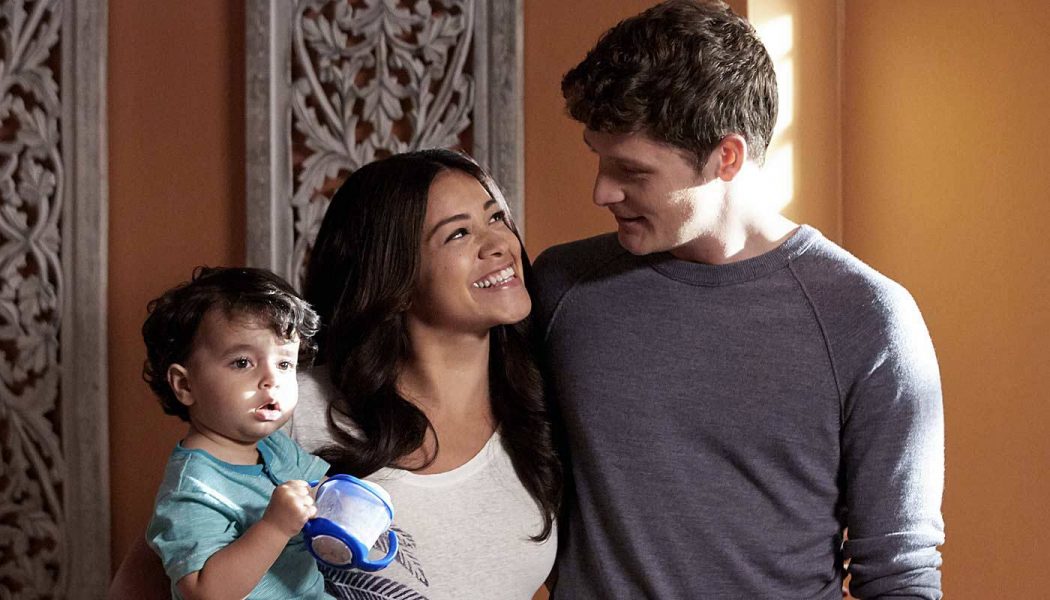 'Jane the Virgin' is a satirical romantic dramedy on The CW. The show stars Gina Rodriguez as the heroine, in the role of Jane Gloriana Villanueva. Jane is a religious hardworking woman, who saves her virginity in order to lose it to the one she marries. However, her life witnesses a sudden upheaval when a doctor makes a mistake and artificially inseminates her. To make matters worse, it turns out that the biological father is a married man, former playboy and cancer survivor who also happens to be the owner of the hotel where Jane works. Even more complicating is the fact that Jane used to have a crush on this man.
However, as the story progresses, Jane is seen having to balance between being a mother and being romantically involved with a detective. Having faced the hurdle of pregnancy, Jane now has to deal with the child growing up and her writing career moving forward. The fifth and final season of 'Jane the Virgin' aired on March 27, 2019, and considering this is the role that won Rodriguez her Golden Globe Award in 2015, she amazes us in the final season as well.
Someone Great (2019)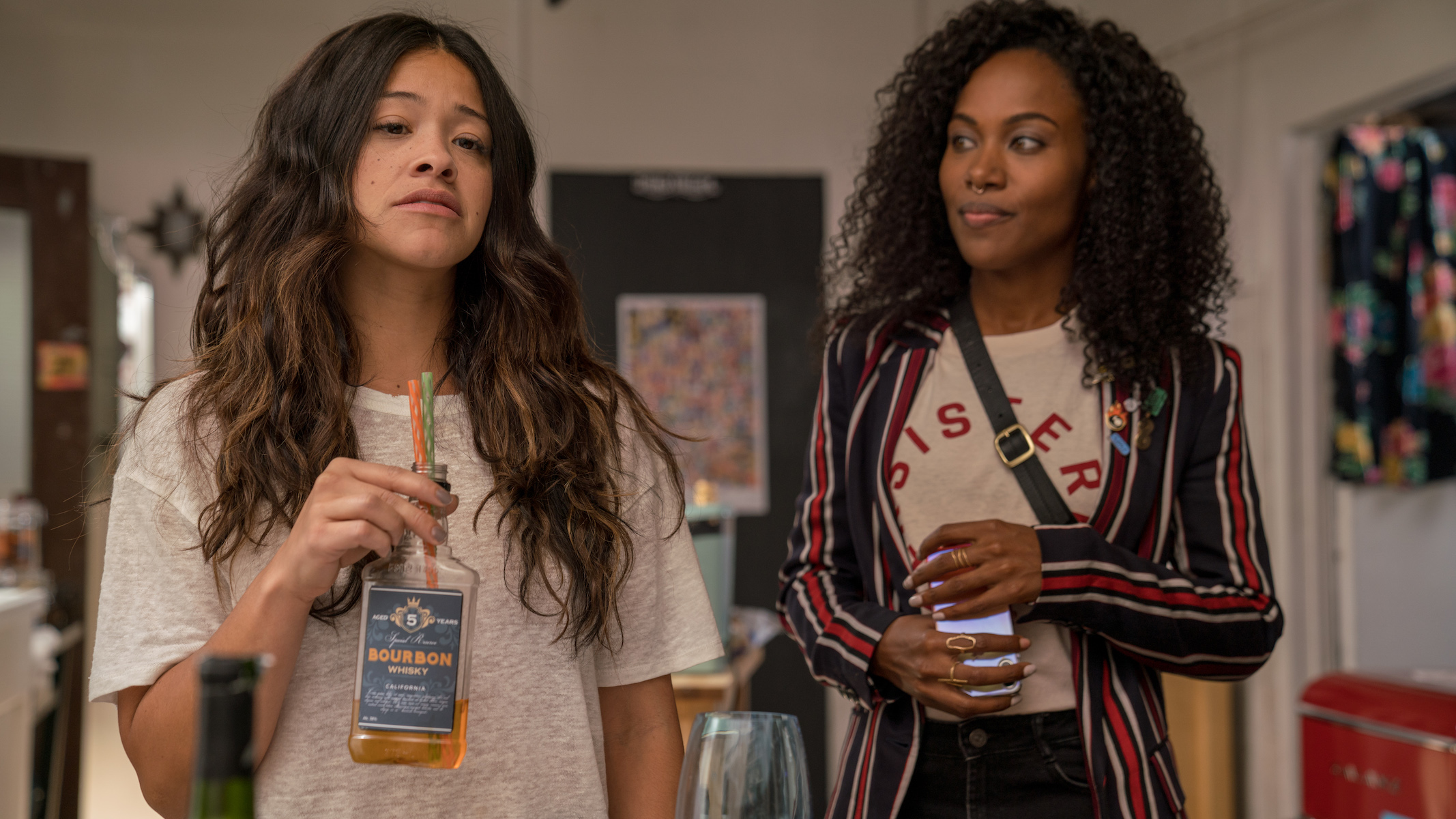 'Someone Great' is a romantic comedy that came out on Netflix, on April 19, 2019. The film stars Gina Rodriguez as the main character, in the role of Jenny. When Jenny, an aspiring music journalist, lands her dream job in San Francisco at an iconic magazine, she realizes that love and life often take two very different paths. Her boyfriend of nine years decides to end their relationship rather than try and work out a long-distance arrangement.
Jenny, obviously heartbroken, acts out in the most natural way and falls back on her friends for a last outrageous night of adventure in New York City. A film that deals with love, loss, growth and the power of friendship and strengths of female bonds, becomes even more of a success owing to Rodriguez's fine acting.
Read More: Upcoming Jennifer Lopez Movies