Actor Giovanni Ribisi was born into the entertainment industry. His mother, Gay Ribisi, is a talent manager working in close range with celebrities, and his father, Albert Anthony Ribisi, is a composer. Ribisi kickstarted his acting career in 1984. With the help of his mother, he landed his first role in the television series 'Highway to Heaven.' Ribisi played numerous minor roles in television throughout the '80s. The teen actor got his first breakthrough in 1996 with the sitcom 'Friends.' His portrayal of Frank Jr., the brother of Phoebe Buffay, in 'Friends' earned him instant stardom and more feature film roles. In 2007, his stunning portrayal of Ralph Mariano in the four episodes of 'My Name Is Earl' earned him an Emmy nomination.
Giovanni Ribisi's major film works include 'Perfect Stranger,' 'Gone In Sixty Seconds,' 'Saving Private Ryan,' 'That Thing You Do!,' 'Boiler Room,' 'SubUrbia,' 'The Gift,' 'Basic,' 'Lost in Translation,' and 'Flight of the Phoenix.' He has portrayed a wide range of characters, like the devastated medic in 'Saving Private Ryan', the fashion-photographer and husband of Scarlett Johansson's character in 'Lost in Translation', a morally conflicted corporate administrator in 'Avatar', a con man who assumes his cellmate's identity in 'Sneaky Pete', and so on. So now you might be wondering what is the next Giovanni Ribisi movie or TV show? Well, here's the list of upcoming Giovanni Ribisi films and TV shows scheduled to release in the near future. We can only hope that the new Giovanni Ribisi performances would be as good as some of his recent ones.
2. A Million Little Pieces (2019)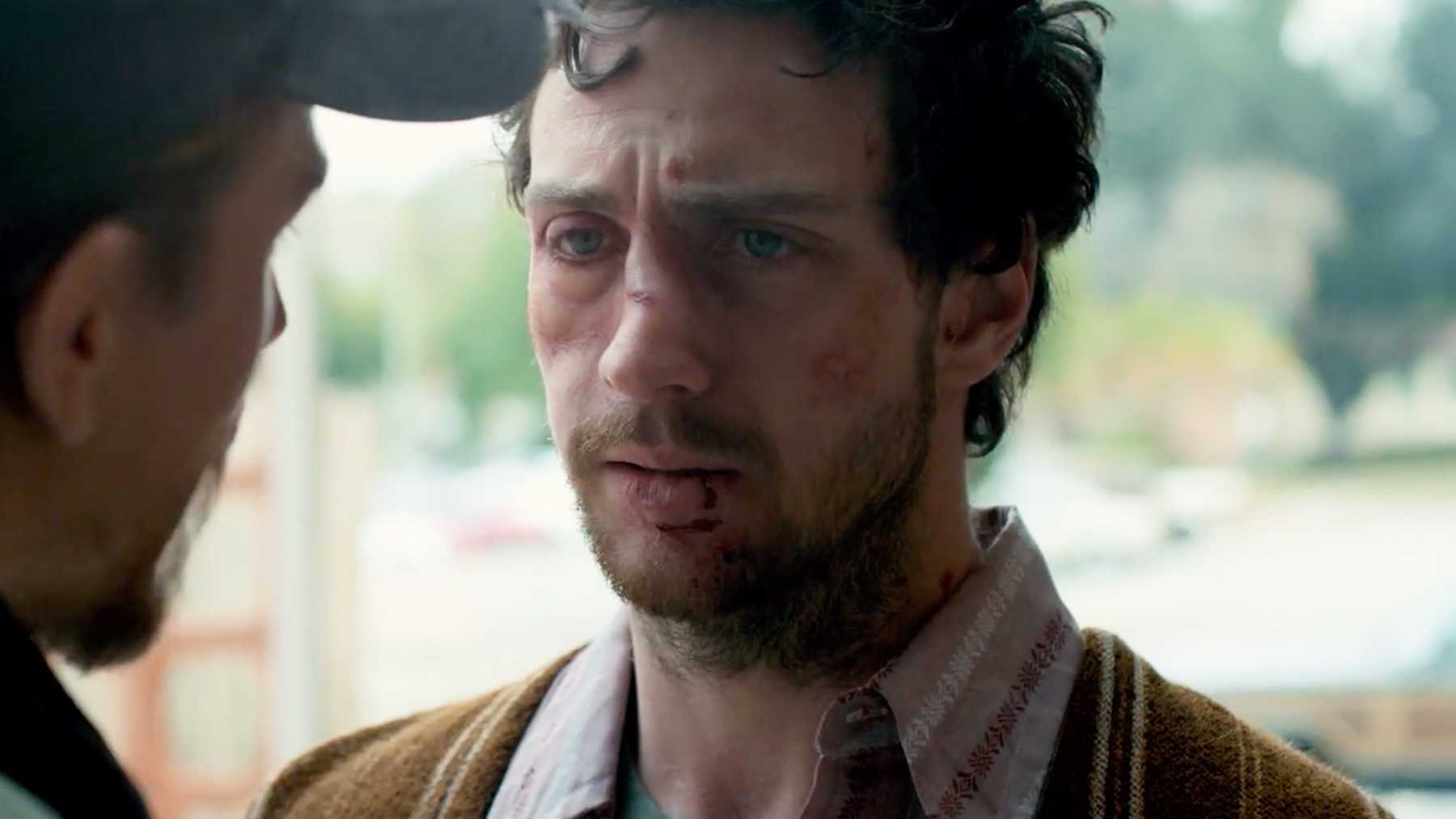 'A Million Little Pieces' is an upcoming drama movie that has been written by Sam and Aaron Taylor-Johnson. It is based on the book of the same name by James Frey. Sam is also the director behind the movie. Having made its debut at TIFF in 2018, the movie is an exploration of how a man checks into rehab and finds his way back to life through his series of friendships and relationships developed there.
Set in 1993, the story follows Frey who suffers a drug-induced fall and his brother decides to get him clean. While in the rehab center, Frey meets a mafia boss, who plays a pivotal role in his recovery and also goes on to become the subject matter of another of Frey's books. The writer also meets a woman named Lilly, with whom he falls in love, despite the strict rules at the rehab center preventing relationships. When Frey's life goes for a toss, he finds it almost too easy to give in to temptation and return to the old ways. However, with Lilly's help, he manages to pull through. Once past the dark place, he never returns to his old lifestyle again.
'A Million Little Pieces' has a stellar cast including the likes of Billy Bob Thornton. Ribisi will be sure to deliver a stellar performance to be memorable once the movie released on December 6, 2019.
1. Avatar Sequels 2, 3, 4 & 5 (2021 – 2027)
Giovanni Ribisi's return to the 'Avatar' universe was already confirmed 2 years back. The actor reprises his iconic character Parker Selfridge in all four upcoming sequels. Parker Selfridge is the corporate administrator working for the RDA's mining operations in Pandora. He dreams of the little grey rock, unobtanium and wants to trade it for 20M a kilo. Though he appears as a morally conflicted human being, in the beginning, he transforms into an antagonist along with Colonel Quaritch by the end of the first installment.
Ribisi's measured portrayal of Selfridge as a selfish and greedy corporate man struggling with his conscience was hailed by critics. His character plays a crucial role in maintaining a balanced tension and drama while a reckless Colonel Quaritch goes loose on a killing spree. Parker is visibly in a predicament after RDA's deadly attack on the Hometree and he is not in accordance with Colonel's decision to wage an attack on the Tree of Souls. When the ambush on the Tree of Souls goes awry, Parker is evicted from Pandora along with other RDA personnel.
Details regarding the role of Parker Selfridge in the upcoming installments are under tight wraps. After a series of delays and postponements, the four movies are finally set for release back-to-back. According to the latest reports, James Cameron's long-awaited epic 'Avatar 2' hits theaters on December 17, 2021, which was previously slated for a December 18, 2020 release. 'Avatar 3' opens up on December 22, 2023, while 'Avatar 4' follows with a release date set on December 19, 2025. Avatar 5 hits theatres on December 17, 2027.
The shakeup in the release slate is part of Disney's new policy of maintaining a consistent release schedule every two years that alternates with 'Star Wars' movies. Ribisi joins the other returning cast members which include Sam Worthington, Zoe Saldana, Stephen Lang, and Sigourney Weaver, along with new additions like C.C.H. Pounder and Cliff Curtis. James Cameron, who returns as the director, is working on the four films back-to-back and there are unconfirmed reports that 'Avatar 2' picks up the story eight years after the events in the first movie. The excitement has already begun.
Read More: Upcoming Steve Coogan Movies
ALREADY RELEASED
Sneaky Pete (2015- 2019)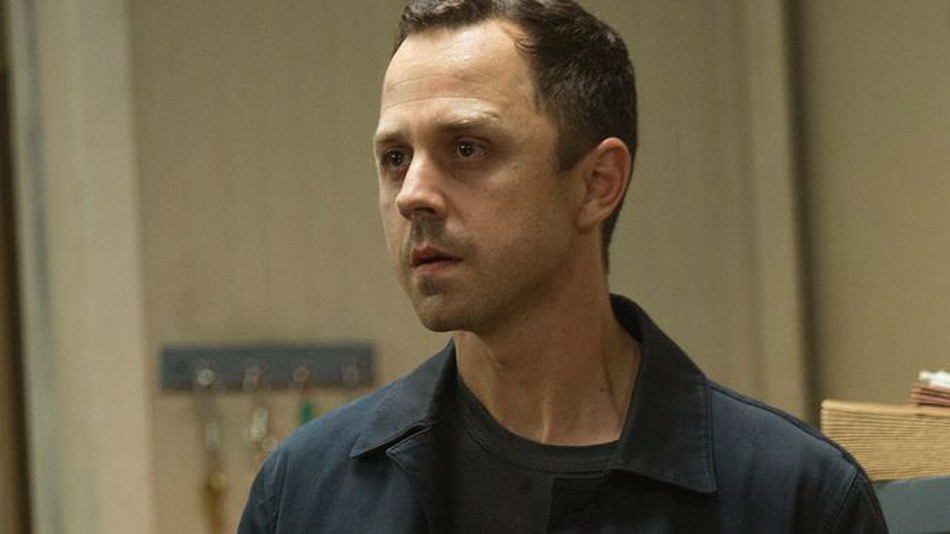 The Amazon crime drama, 'Sneaky Pete', revolves around Giovanni Ribisi's lead character Marius Josipović. The series, which enters its third season in May, also stars Marin Ireland, Shane McRae, Libe Barer, Michael Drayer, Peter Gerety, and Margo Martindale in major roles. Ribisi plays the con man Marius, who gets out of prison after serving his sentence. But demons from his past are waiting in the outside world to settle old scores. Marius has robbed a ruthless mobster before he was incarcerated. The criminal boss is now in a bad mood to hunt down Marius. The ex-inmate has no other option but to flee and hide. Marius chooses the trickiest way to save his life — to assume the identity of his cellmate in the prison, Pete Murphy (played by Ethan Embry). But reuniting and living with Pete's once-estranged family is part of the sham.
On the other hand, Pete's family celebrates the return of their long-lost son. Marius soon develops a sort of intimacy with Pete's family, which in turn pushes him into a conflict of identities and morality. He realizes that the sense of belonging is tempting and dangerous at the same time. But he can't resist the life of a normal man whose world revolves only around his family members.
The third season digs deeper into the identity crisis with each family member pondering on their purpose in life. The first season of 'Sneaky Pete' was released on January 13, 2017, on Amazon Video. Season 2 premiered on March 9, 2018. On July 28, 2018, the streaming platform revealed that the series will have a third season, which released on May 10, 2019. Created by Bryan Cranston and David Shore, the third season has Blake Masters, Bryan Cranston, James Degus, and Jon Avnet as executive producers. After three seasons the show was canceled.
Read More: Upcoming Jason Schwartzman Movies