David Fincher, is no doubt, one of the most celebrated film-makers of our time. He has consistently reigned over the psychological thriller genre, and revolutionized it, by giving us classics like 'Fight Club', 'Zodiac', and 'Seven'. Fincher's brilliantly twisted visual masterpiece, 'Gone Girl', is of course, another example of this. The movie can, in fact, be considered his best work till date with the kind of response it received, and its box-office collection.
Fincher has consistently found new ways to bring to his audience the dark, morally corrupt side of humanity with each one of his psychologically intricate visual narratives. With 'Gone Girl' he takes it a notch higher by collaborating with the extraordinary mind of Gillian Flynn, that wrote the novel on which the movie is based, and also wrote its screenplay. Flynn is known for writing critically acclaimed, psychologically disturbing thrillers with brilliantly crafted female characters, like Dark Places and Sharp Objects, both of which have also been visually adapted.
Together, Fincher and Flynn bring to life, Amy Dunne, played by the amazing Rosamund Pike, and create one of the most phenomenal, unnerving and compelling female protagonists (or antagonists, based on how you look at it), to be seen on-screen in the past decade.
'Gone Girl' is the kind of film that leaves its audience unhinged and uneasy, while simultaneously enchanted and intrigued with its unpredictability. The movie with its delicately detailed story-line, its outstanding performances, its commentary on our times, and the silent presence of its dark humour – pushes the viewers' minds beyond the limits of their imaginations. It then leaves them there, both scared and attracted to what they witness – the dark, disturbing side of humanity, of them, of us.
Lucky for us, there is actually hope for a sequel to the film. So, we could, in fact, potentially witness another outstanding collaboration between Fincher and Flynn. Here is everything we know about it.
Gone Girl 2 Plot: What Can It Be About?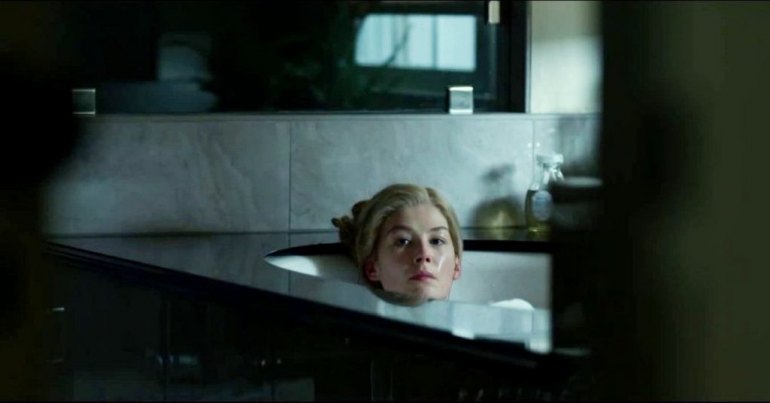 The brilliance of 'Gone Girl' lies in its brutal, unsettling ending, and how the film chooses to reveal some of its most compelling and crucial twists only in its last 15 minutes. Its brilliance also lies in the way its subverts the 'whodunnit' genre, by focusing on the killer instead of the act, making her both the antagonist as well as the protagonist of the film.
'Gone Girl' follows the life and plight of Nick Dunne, played by Ben Affleck, and his marriage to Amy Elliott Dunne (Pike), who mysteriously disappears on the day of their fifth wedding anniversary. It focuses on their failing relationship, revealing their darker, uglier sides as the film progress. Being the primary suspect of his wife Amy's disappearance and potential death, Nick struggles to get to the truth to save himself. He eventually realizes that Amy's disappearance was meticulously staged by her in order to seek revenge from Nick for his infidelity.
After Amy brutally murders Desi (Neil Patrick Harris), an old love, and frames him for her kidnapping and rape, she returns to Nick. The ending of the movie has the Dunnes back together pretending to be a happy couple, with Amy pregnant with an unexpected child.
This eerie and sinister ending of the film, leaves to its viewers endless, but deeply disturbing possibilities for a sequel, with Nick trapped in his marriage with Amy. What could the plot of a sequel to 'Gone Girl' be like, you ask? Well, imagine living under the same roof as a murderer!
If a sequel to the movie were ever made, it should definitely look at the Dunnes, a few years from now, still living together, with Nick trapped, and perhaps plotting against Amy. The film could also introduce their child in the sequel, maybe as a teenager. Knowing how Flynn usually works with strong female characters, one can assume that the Dunnes' would have a daughter.
Flynn has previously similarly explored a complex mother-daughter relationship in her acclaimed 'Sharp Objects'. It will be extremely fascinating to see how Flynn and Fincher choose to portray the dynamic between Amy and her daughter, and if Nick continues to stay with them in order to protect the child.
Gone Girl 2 Cast: Who Can Be In It?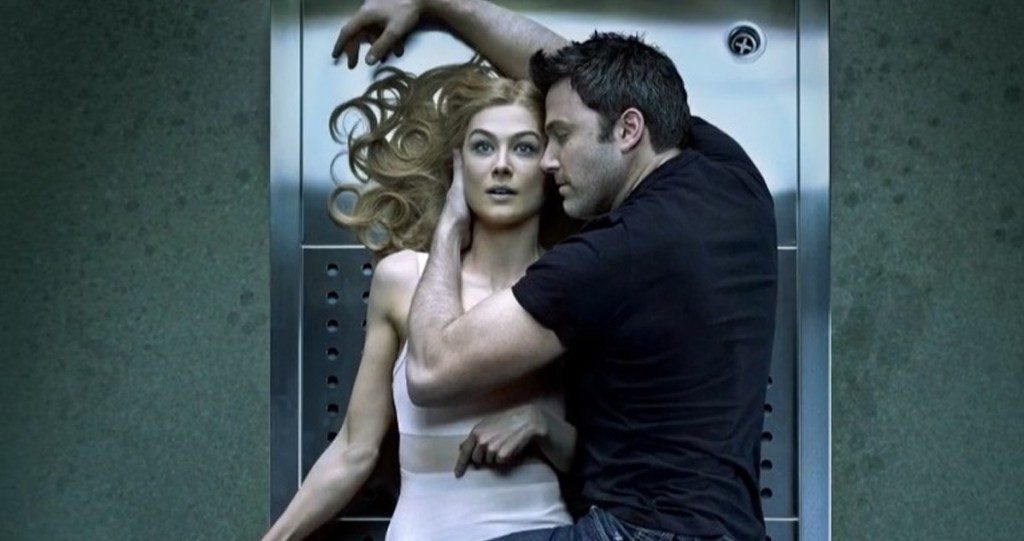 Amy Dunne can be easily considered a sociopath if not a psychopath, with the lengths to which she goes to plot against Nick, and her perfectionism towards her every act and kill. But she is also so much more. It is through Pike's Oscar worthy, spine-chilling performance as Amy, that we get to witness her complex psyche. If a sequel to 'Gone Girl' is made, there is no doubt, that it will have Rosamund Pike reprising her role as Amy. The movie will be incomplete without her. Pike has been previously noted to have said that she would definitely be interested in a sequel to 'Gone Girl' but only if Gillian Flynn wrote it.
Similarly, co-star, Tyler Perry, who plays Nick's attorney, Tanner Bolt, previously revealed his interest in a sequel as he believes that there is still a lot more to Amy's story and he would love to be a part of it. Ben Affleck hasn't said anything about a sequel, but since 'Gone Girl' was very much about Nick and Amy Dunne, the sequel will obviously need to have Affleck back as Nick. Gillian Flynn has also shown interest in making a sequel in the future, if the cast and the director reunite. I shall discuss this further in the next segment of this article.
Gone Girl 2 Crew: Who Can Be Behind It?
Novelist and screenwriter, Gillian Flynn, has shown interest in the idea of a sequel to 'Gone Girl' in several of her past interviews. She is certainly up for it, but only if the Affleck, Pike and Flinch reunite.
"There could be a sequel at some point if everyone is game to get the gang back together, it could be really fun a few years from now", Flynn stated in her interview with the NY Daily News. She also revealed where she sees the sequel going and what it could be about:
"We could pick it up and see what those crazy Dunnes are up to a few years down the road and if they got on — not well I don't think."
With Flynn on board, we can only hope for director David Fincher to rejoin the crew. Even though Fincher does not work on sequels, and even though 'Gone Girl' is a singular masterpiece that stands well on its own, it would be an absolute treat to have another brilliant collaboration between Fincher and Flynn.
Gone Girl 2 Release Date: When Can It Premiere?
Of course, since there is no official news 'Gone Girl 2', we really don't know if we can actually expect a sequel, and if yes, then when. But since most of the team of 'Gone Girl' has shown interest in working together again on a sequel, we can safely assume that there is certainly a possibility of getting one in the near future, that is if the team reunites.
Since Flynn believes the sequel would take place a few years from now, and since we hope to see the Dunnes' child as a teenager, it would only make sense to have the sequel also made a few years later, with the characters older than they previously were. This would make sense also because of David Fincher's commitment to his other works. Fincher's latest brilliant endeavor has been Netflix's 'Mindhunter', and he is currently also working on his next film, 'Mank', which will be released in 2020. Thus, we can only hope for 'Gone Girl 2' to be made and released around 2022 or later.
Read More: Gone Girl Ending, Explained