January is considered the month of shoddy horror. And when you present the viewers with a known story, chances are that it would be a miss than a hit, owing to its predictability. Oz Perkins' 'Gretel & Hansel' is the third horror feature this month to revisit an older story. The other two films that walked this path turned out to be the worst the month offered. Lucky for us, 'Gretel & Hansel' is not our typical January horror film. It is not our typical horror film, period.
Despite the folklore's countless adaptations, Perkins' is the first to achieve what it does, and with so much visual elegance. He turns the centuries old tale into a compelling narrative about empowerment with its bold feminist take. It is breathtakingly beautiful, filled with enchanting compositions that turn the feature into a haunting piece of art. Now, that's something you don't hear often about horror films. But then that's because 'Gretel & Hansel' is not entirely a horror film. It's a dark take on an already twisted fairytale. Maybe, that's how you ought to treat it.
This also means that fans of the genre might not appreciate all that it offers. 'Gretel & Hansel' relies heavily on creating an atmosphere than making use of jump scares. It requires patience. But there is a reason why USA Today labeled it the best horror feature of the year so far. Not like it had tough competition though. The film is a visual feast that is delicious to devour. But it also remains undercooked in parts, not living upto its potential with how each aspect of the story eventually plays out. This explains the mixed reviews the film has gotten on its opening day. But the question is, is there more left to be discovered? Here's everything we know.
Gretel and Hansel 2 Plot: What Can It Be About?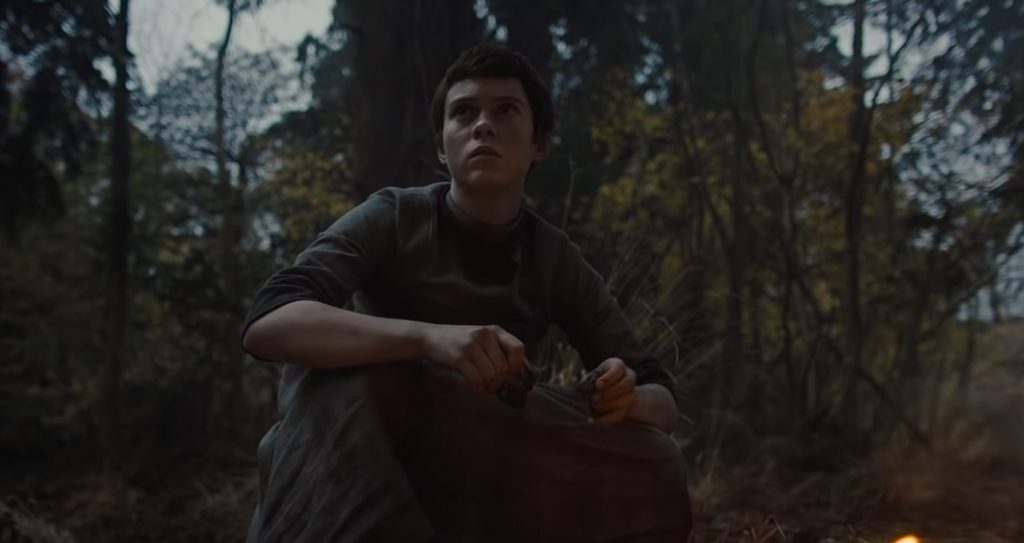 There are really less chances of their being a sequel to 'Gretel & Hansel' despite how the audience likes it, simply because it is an adaptation of a folklore that has a solid ending. The film tells the age-old story of the siblings being abandoned by their family in the woods, and are lured into the house of an evil witch who wants to eat them. But it also takes some makes some notable additions to the tale.
Perkins' 'Gretel & Hansel' becomes more of Gretel's story, a 16-year-old teenager who needs to take care of her 8-year-old brother. In many ways, it ends up becoming a coming-of-age story for Gretel as she explores her selfhood. It also works as an origin story for both Gretel and for Holda (with the prologue).
In this way, Perkins' adaptation takes a significant step away from the original version. It is due to Holda that Gretel discovers her own hidden powers and eventually takes down the witch by burning her in her own cage. Gretel then releases the souls of all the children Holda killed. While Hansel leaves for his new foster home, Gretel decides to stay back in the woods and explore her powers.
As the film ends with Gretel embracing her hidden gift, a potential sequel could continue the narrative from her perspective. It could also reintroduce the hunter who mysteriously disappears in the film. But all of these might just simply overstretch something that is not meant to happen naturally.
Gretel and Hansel 2 Cast & Crew: Who Can Be Behind It?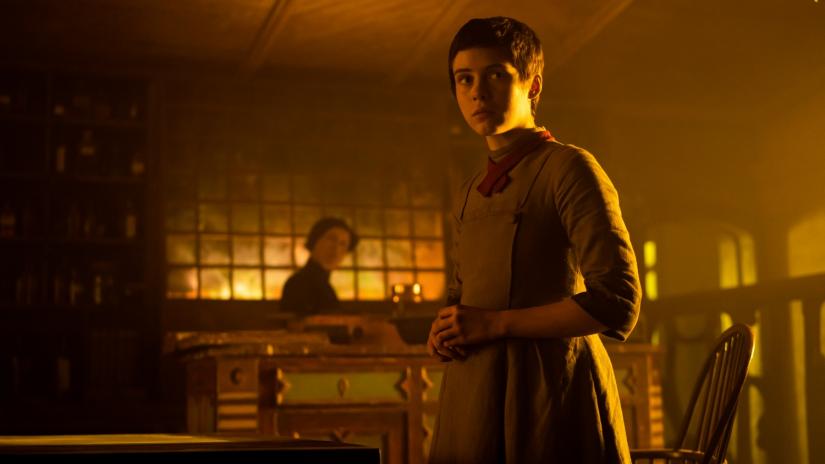 'Gretel & Hansel' stars Sophia Lillis and Sam Leakey as the titular characters, with Alice Krige playing the delicious witch, Holda. The film also features Charles Babalola and Jessica De Gouw. Lillis is best known for her performance as Bev in 'It', while 'Gretel & Hansel' marks Leakey's debut as an actor. Krige has a long history with horror and fits in perfectly as the terrifying and mystifying Holda. If at all there is a sequel, we could see Lillis and Leakey return, along with, maybe, Babalola.
The film is directed by Oz Perkins, who also co-wrote its script along with Rob Hayes. Despite being only 3 films old, Perkins has proved himself as a horror filmmaker. His directorial debut, 'The Blackcoat's Daughter' won him critical acclaim for his atmospheric and suspenseful filmmaking. This is clearly evident as we watched his latest offering to the genre.
The haunting visuals of 'Gretel & Hansel' that elevate film's narrative are a result of its marvelous cinematography and production design. For this, Perkins collaborated with cinematographer, Galo Olivares, who previously worked on 'Roma', and production designer, Jeremy Reed. Though a sequel to 'Gretel and Hansel' is highly unlikely, I really hope to see much more of these collaborations. And Perkins is definitely a filmmaker to look out for.
Gretel and Hansel 2 Release Date: When Can It Premiere?
As the film is based on an age-old story, and more or less does justice to its ending, it wouldn't make sense to invest in a sequel. Perkins is only three films old, and we can assume that he would be more inclined towards working on original projects before he goes back to older ones. But we can certainly expect more good work from him.
It's too soon to comment on whether or not we will go on another adventure with Gretel and Hansel. But don't hold your breath for it. However, if at all we do somehow magically get Gretel and Hansel 2, it can only release sometime in 2024.
Read More: Where Was Gretel and Hansel Filmed?