We can find Gugu Mbatha-Raw anywhere, in Hollywood movies, British indie films, TV shows, and even the London stage. Her parents, who hail from South Africa, chose the name Gugu Mbatha-Raw because Gugu is short for Gugulethu, which means 'Our Pride.' As a true loyalist to the meaning of her name, Gugu started acting at the age of eleven. She joined local acting groups and acted in spot improvising street dramas to hone her acting skills. She has etched her name in our memory with her characters like Kelly in 'Black Mirror,' Dido Elizabeth Belle in 'Belle', Noni Jean in 'Beyond the Lights,' and Plumette in 'Beauty and the Beast.' At this point, the question that might be circling your mind is what is the next Gubu Mbatha-Raw movie and TV show? Well, the good news is that we have a clear answer to that question. Here's the list of upcoming Gugu Mbatha-Raw films/TV shows scheduled to release in 2019 and 2020. We can only hope that the latest Gugu Mbatha-Raw movies would be as good as some of her recent ones.
8. Motherless Brooklyn (2019)
Gugu Mbatha-Raw will be seen sharing screen space with the likes of Bruce Willis and Alec Baldwin in the upcoming noir flick 'Motherless Brooklyn.' The movie is written and directed by Edward Norton based on Jonathan Lethem's novel of the same name. 'Motherless Brooklyn' also has Cherry Jones, Ethan Suplee, Leslie Mann, Josh Pais, Fisher Stevens, Michael K. Williams, Robert Wisdom, and Willem Dafoe.
Set in the New York City of the '50s, the plot follows Lionel Essrog, played by Norton, a private detective with Tourette's Syndrome. When his mentor and best friend Frank Minna, played by Willis, dies in mysterious circumstances, Lionel embarks on an adventure quest to unravel the mystery. But as he delves deeper into the buried secrets, an elaborate evil blueprint to destroy the whole city surfaces. 'Motherless Brooklyn' is lined up for a November 1, 2019 release.
7. Untitled Morning Show Drama (TBA)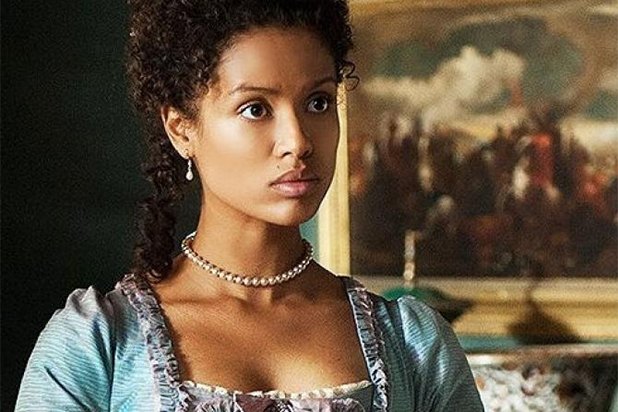 Apple's upcoming morning-show drama has an ensemble cat including Gugu Mbatha-Raw, Billy Crudup, Jennifer Aniston, Reese Witherspoon, and Steve Carell. The untitled drama is an inside look into the lives of the invisible people who help America wake up in the mornings. Based on the original idea of Michael Ellenberg, the series is loosely based on Brian Stelter's book, 'Top of the Morning: Inside the Cutthroat World of Morning TV.'
According to reports, Apple has given a two-season 10-episode order for the series. Guga plays Hannah Shoenfeld, the show regular who is a smart and charming head booker. Tony-winner Crudup plays Cory Ellison, the progressive president at the news network. Carell plays Mitch Kessler, an anchor of a dull morning show who struggles not to wash out a highly competitive profession. Apple hasn't released any official date for the premiere of 'this untitled morning show drama.'
6. The Dark Crystal: Age of Resistance (2019)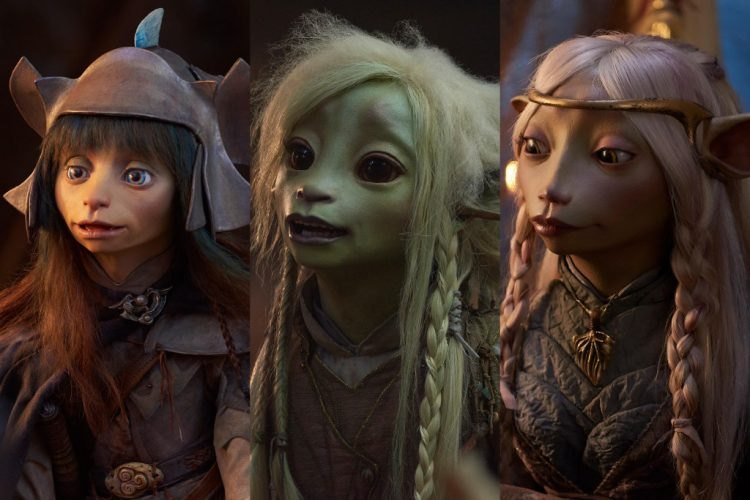 'The Dark Crystal: Age of Resistance' is a Netflix series based on on the 1982 movie 'The Dark Crystal.' According to reports, the upcoming series is a prequel, depicting the events before the movie. The 30 minutes animated series ran for 30 minutes each up to 10 episodes in the first season. Even though the production started in 2017, due to the puppets and animatronics used in the process, the release was delayed. The plot follows three Gelflings who organize a rebellion to save their mother planet Thra. They have the secret of the energy source of the planet which comes handy in the civil war that followed. While the natives rise arms against the ruthless dictator who rules Thra with an iron fist, the little planet turns out to a bloody mess.
Apart from Gugu Mbatha-Raw, the voice cast of the series includes Taron Egerton as lead character Rian, Anya Taylor Joy as Brea and Nathalie Emmanuel as Deet. Catriona Balfe plays an unnamed character. Other cast members include Helena Bonham-Carter, Natalie Dormer, Eddie Izzard, and Alicia Vikander, Harris Dickinson, Theo James, Toby Jones, Shazad Latif, and Mark Strong.
5. Summerland (TBA)
'Summerland' is a romantic drama starring Gemma Arterton and Gugu Mbatha-Raw in the lead roles. The movie is the feature debut of British playwright Jessica Swale, who won BAFTA's JJ Screenwriting Bursary for the theatre version of 'Summerland' in 2012. Set against the backdrop of World War 2, the plot follows Alice, played by Gemma Arterton, an independent and reclusive writer who lives alone in her clifftop study. When a high-spirited young man arrives as an evacuee after the London blitz, her life turns upside down.
4. Misbehaviour (TBA)
Based on a true story, 'Misbehaviour' is a comedy-drama starring Gugu Mbatha-Raw in the lead. The plot centers on the masterplan to disrupt the 1970 Miss World contest by a group of radical Women's Liberation Movement. Philippa Lowthorpe directs the movie from a script written by Rebecca Frayn. Gugu plays Miss Grenada, Jennifer Hosten, the first black woman to win the Miss World title. Other cast members include Keira Knightley, Jessie Buckley, Greg Kinnear, Lesley Manville, Keeley Hawes, Rhys Ifans, Phyllis Logan, Suki Waterhouse, Clara Rosager, Loreece Harrison, Emma Corin, Lily Newmark, Emma D'Arcy, Ruby Bentall, and Alexa Davies.
3. Come Away (TBA)
Gugu Mbatha-Raw shares screen space with Michael Caine, David Gyasi, Angelina Jolie, and David Oyelowo in the upcoming movie, 'Come Away.' Brenda Chapman, knows as the director and co-writer of Pixar's 'Brave,' directs the movie from a script written by Marissa Kate Goodhill. Jolie and Oyelowo play the parents of a brother and sister, who are protagonists in 'Alice in Wonderland' and 'Peter Pan.' The older brother dies in an accident, and their family faces an emotional crisis that is too difficult to overcome. 'Come Away' is directed by Brenda Chapman from a script written by Marissa Kate Goodhill.
Read More: Upcoming Halle Berry Movies
2. Fabled (TBA)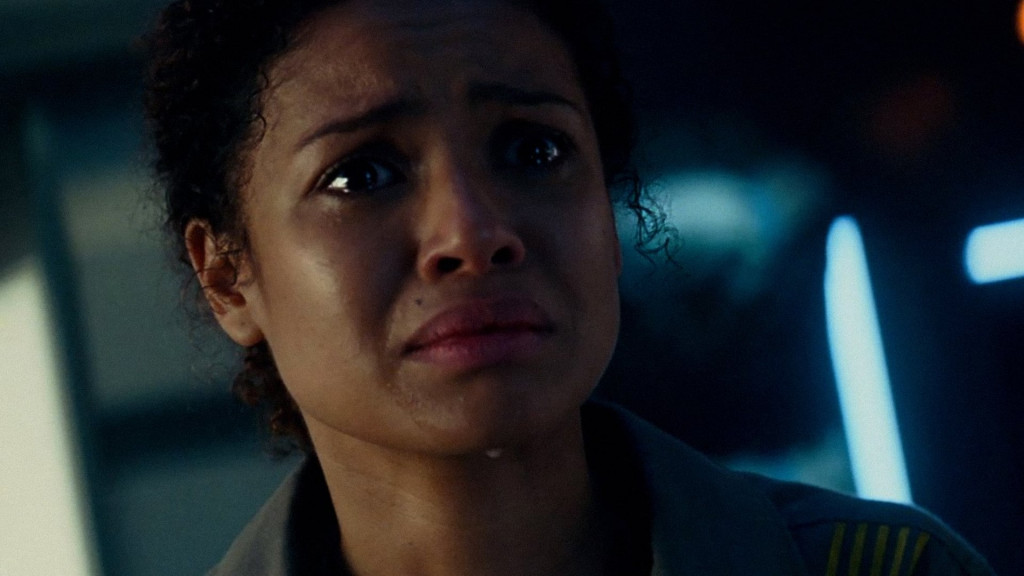 Co-created by Pulitzer Prize-winning author, Zosia Mamet and her husband Evan Jonigkeit, 'Fabled,' is an anthology series that retells classic fairy tales from a feminist angle. According to reports, the creators explore the gender equations in folk history by tearing apart the gender roles a variety of characters. Apart from Mamet and Jonigkeit, 'Fable' stars Gugu Mbatha-Raw, Trace Lysette and Norbert Leo Butz.
1. Seacole (TBA)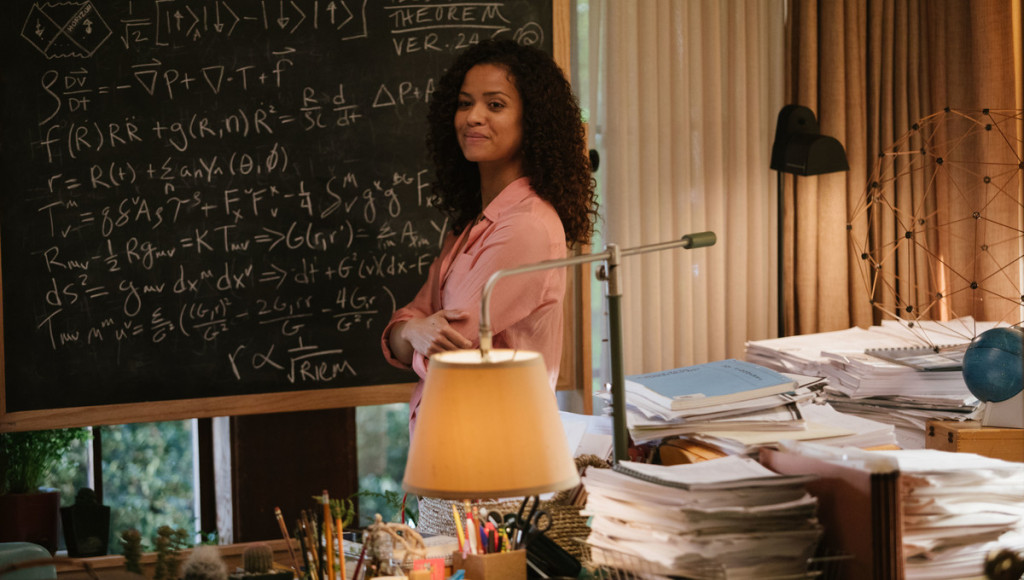 Gugu Mbatha-Raw stars in the real-life drama 'Seacole,' based on the life of the legendary Jamaican nurse Mary Seacole. The Jamaican became an icon of wartime nursing during the Crimean War for her care of wounded British soldiers. The biopic is loosely based on her 1857 autobiography, 'Wonderful Adventures of Mrs. Seacole in Many Lands.' 'Seacole' is directed by Charlie Stratton from a screenplay written by Oscar-nominated Dianne Houston and Marnie Dickens.
Read More: Upcoming Elizabeth Banks Movies