Guy Pearce, along with Russell Crowe, Hugh Jackman, Nicole Kidman, and Chris Hemsworth, is one of the most successful Australian actors in Hollywood. Pearce was born in England and his family moved to Australia when he was 3 years old. He started playing minor roles on stage at an early age. In 1986, Pearce made his television debut as the character Mike Young in Network Ten's soap 'Neighbours.' Four years later, in 2000, Pearce debuted in movies with the musical drama 'Heaven Tonight.' He emerged as the rising star in the Australian entertainment industry by the early '90s. His immense popularity and success landed him the first Hollywood role in the movie 'L.A. Confidential', directed by Curtis Hanson. Path-breaking movies like 'Memento,' 'The Count of Monte Cristo,' 'The King's Speech,' 'Prometheus,' and 'Iron Man 3' soon followed.
Pearce got his big breakthrough on television with the HBO miniseries 'Mildred Pierce.' His stunning portrayal of the character Monty Beragon earned him a Primetime Emmy Award for Outstanding Supporting Actor in a Miniseries or Movie, Satellite Award for Best Supporting Actor and Screen Actors Guild Award for Outstanding Performance. Pearce is always keen to mix big budget Hollywood flicks with art-house gems to keep his filmography balanced and intriguing. At this point, you might be wondering what is the next Guy Pearce movie or TV show? Well, here's the list of upcoming Guy Pearce films and TV shows scheduled to release in 2019 and 2020. We can only hope that the latest Guy Pearce movies would be as good as some of his recent ones.
6. Domino (2019)
Director Brian De Palma marks his return with the action thriller 'Domino,' which is his first movie since 'Passion' in 2012. The plot revolves around the Copenhagen cop Christian (played by Nikolaj Coster-Waldau), who is on a killing spree to settle scores with a terrorist outfit. His partner in crime investigations, Lars Hansen (played by Søren Malling) is brutally murdered by the Islamic State terror agent, Imran (played by Eriq Ebouaney), who is an active member of the outfit. While Christian seeks justice and revenge, he crosses paths with the elusive C.I.A. agent Joe Martin (played by Guy Pearce), who uses Imran as a pawn to hunt down other ISIS members. The three men find themselves in a deathtrap of global terrorism, international espionage and political conspiracy. The other cast includes Carice van Houten and Eriq Ebouaney. Petter Skavlan wrote the script for the movie. The film is slated for a May 31, 2019 release.
5. Bloodshot (2020)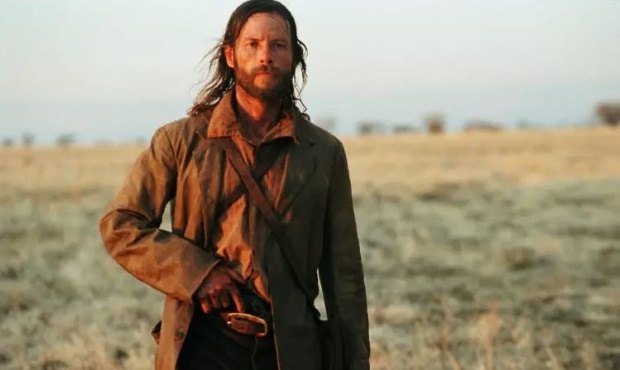 In August 2018, Variety reported that Guy Pearce is in talks to join Vin Diesel in the upcoming action flick 'Bloodshot.' The movie follows a wounded soldier Ray Garrison (played by Diesel), who is resurrected as super-soldier 'Bloodshot' by the covert government organization called Project Rising Spirit. The organization uses nano-objects called "Nanites", which enter his blood to give him super-human powers that help him to withstand any kind of trauma and pain. But the scientists have also implanted some alternate identities with Nanites, which cause a terrible identity clash in Bloodshot's brain while he hunts down 'harbingers,' who are rogues with superpowers. Pearce reportedly plays the role of Dr. Emil Harting, the nanotechnology genius who invents the path-breaking "Nanites." The other cast includes Sam Heughan, Eiza González and Toby Kebbell. 'Bloodshot' is directed by Dave Wilson from a screenplay by Jeff Wadlow and Eric Heisserer. The movie is scheduled for a February 21, 2020 release.
4. Lyrebird (TBA)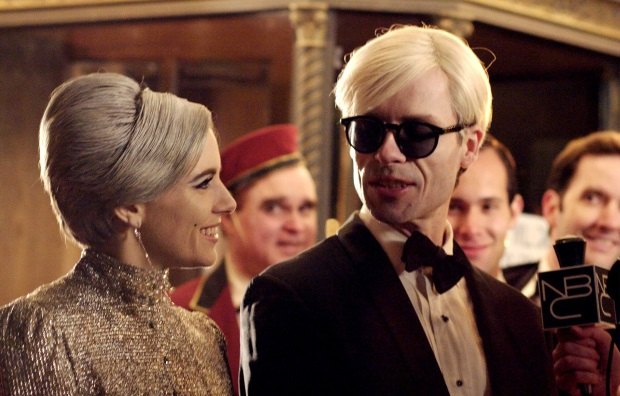 The upcoming drama feature 'Lyrebird' tells the true story of the Dutch folk hero, Han Van Meegeren. The movie features Guy Pearce, Claes Bang, Vicky Krieps, and Roland Moller in key roles. Produced by Ridley Scott, 'Lyrebird' follows Han Van Meegeren, who loots a fortune from the Nazis by trading them forged masterpieces of Johannes Vermeer's paintings. Meegeren is a genius in forging real art and is considered to be one of the most skillful forgers in art history. More details about the cast and plot haven't been revealed yet. The movie is directed by Dan Friedkin from a screenplay by Mark Fergus, Hawk Ostby and John Orloff. The film started rolling production in the U.K. and Holland in 2018, reports Variety.
3. Disturbing the Peace (TBA)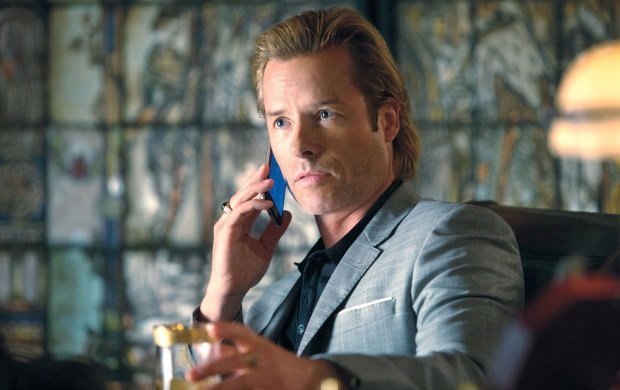 Touted as a raw action thriller, 'Disturbing the Peace' features Guy Pearce in the role of a small-town marshal Jim Dillon. The plot follows Dillon who is haunted by a tragic shooting accident that occurred in the past. The traumatic experience forces him to avert any gun-slinging situations in his professional life. But a when a rogue gang of ruthless bikers invade his small town, Dillon has no other option but to load his gun again. The other cast includes Devon Sawa, Michael Bellisario, Kelly Greyson, and Dwayne Cameron. 'Disturbing the Peace' is directed by York Shackleton from a screenplay by Chuck Hustmyre. No release date has been attached to the project. The principal photography took place in Alabama.
Read More: Upcoming Donald Sutherland Movies
2. A Christmas Carol (2019 – )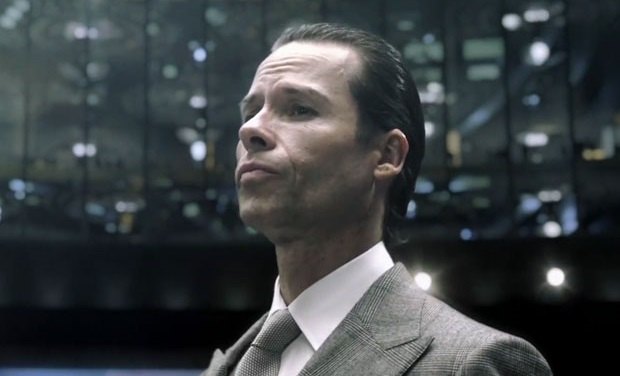 FX and BBC team up for the television special 'A Christmas Carole,' which is based on Charles Dickens' timeless classic. The three-part miniseries features Guy Pearce as Ebenezer Scrooge while Andy Serkis plays Ghost of Christmas Past. Stephen Graham portrays Jacob Marley while the role of Lottie is donned by Charlotte Riley. The other cast includes Joe Alwyn (as Bob Cratchit), Vinette Robinson (ass Mary Cratchit), Rutger Hauer (as the Ghost of Christmas Future), Kayvan Novak (as Ali Baba), and Lenny Rush (as Tim Cratchit), reports The Wrap. 'A Christmas Carol' is written and executive produced by Steven Knight, who is known for 'Taboo.' Tom Hardy, Ridley Scott, Dean Baker, David W. Zucker, Kate Crowe, and Mona Qureshi also serve as executive producers. Julian Stevens is the producer. The series, which was first announced by BBC One in November 2017, is scheduled to air on FX in December 2019.
Read More: Upcoming Richard Madden Movies
1. Long Gone Heroes (TBA)
'Long Gone Heroes' brings together Ben Kingsley and Guy Pearce for an action-packed thriller ride. The plot revolves around a special forces soldier who left behind his country, faith and hopes to become a mercenary. He is forced to return to the battlefield along with his special forces team members to track down and rescue a female reporter stranded in a political turmoil, reports Deadline. The details of Pearce's character and other cast haven't been disclosed yet. The movie is written and directed by Santiago Manes Moreno, who is known for 'Alfred Hitchcock's Gun.'
Read More: Upcoming Luke Evans Movies