Hollywood is constantly attracting new talent, as actors and actresses struggle to leave a mark in the competitive and ever-changing industry. Hailee Steinfeld is an American actress, singer, and songwriter, who has been making all the right waves in the industry. Born in Los Angeles, Hailee does not come from a family directly linked to show business. However, when she saw her maternal first cousin appearing in a television commercial, the eight-year-old Hailee decided that she too would be an actress one day.
From the age of 10, Hailee started to act, appearing in several short films. She played the role of Talia Alden in the award-winning short film, 'She's a Fox'. Hailee also began to appear in several television commercials. Her breakthrough role came at the age of 13 when she appeared in 'True Grit'. Hailee's performance was critically acclaimed and won her a nomination for the Best Supporting Actress at the Oscars. She went on to appear in the 2013 adaptation of 'Romeo and Juliet', which tanked. Steinfeld has also appeared in films like 'Begin Again' and 'Ender's Game'. After some other projects along the way, including a music video for Taylor Swift and Kendrick Lamar, Hailee Steinfeld appeared in 'Pitch Perfect 2', alongside the likes of Anna Kendrick and Rebel Wilson.
She has had a somewhat impressive career in music as well. In 2016, 'The Edge of Seventeen', starring Steinfeld, came out, winning her a Golden Globe nomination. She went on to reprise her role in 'Pitch Perfect 3'. That being said, Hailee Steinfeld had almost fallen off the radar as far as global acclaim is concerned. However, the actress managed to get it all back, when she appeared in 'Bumblebee', the 'Transformers' spin-off movie. She quickly cemented her position by lending her voice as Gwen Stacy or Spider-Woman in the incredibly acclaimed 'Spider-Man: Into the Spiderverse'.
Apart from her several acting projects, Hailee Steinfeld is also involved in charities. Most of them are focused on improving the lives of children. Steinfeld likes to keep a busy schedule and now that the star is back in the public eye, she will be making sure to stay there for the time being. Thus, the question you must be asking yourselves is what project she has lined up in the future. We are here to answer that as we bring all upcoming Hailee Steinfeld movies and television shows. We expect that the actress will give her best performances in future projects, as she has done in the past.
Read More: Upcoming Naomi Watts Movies
2. Dickinson (2019-)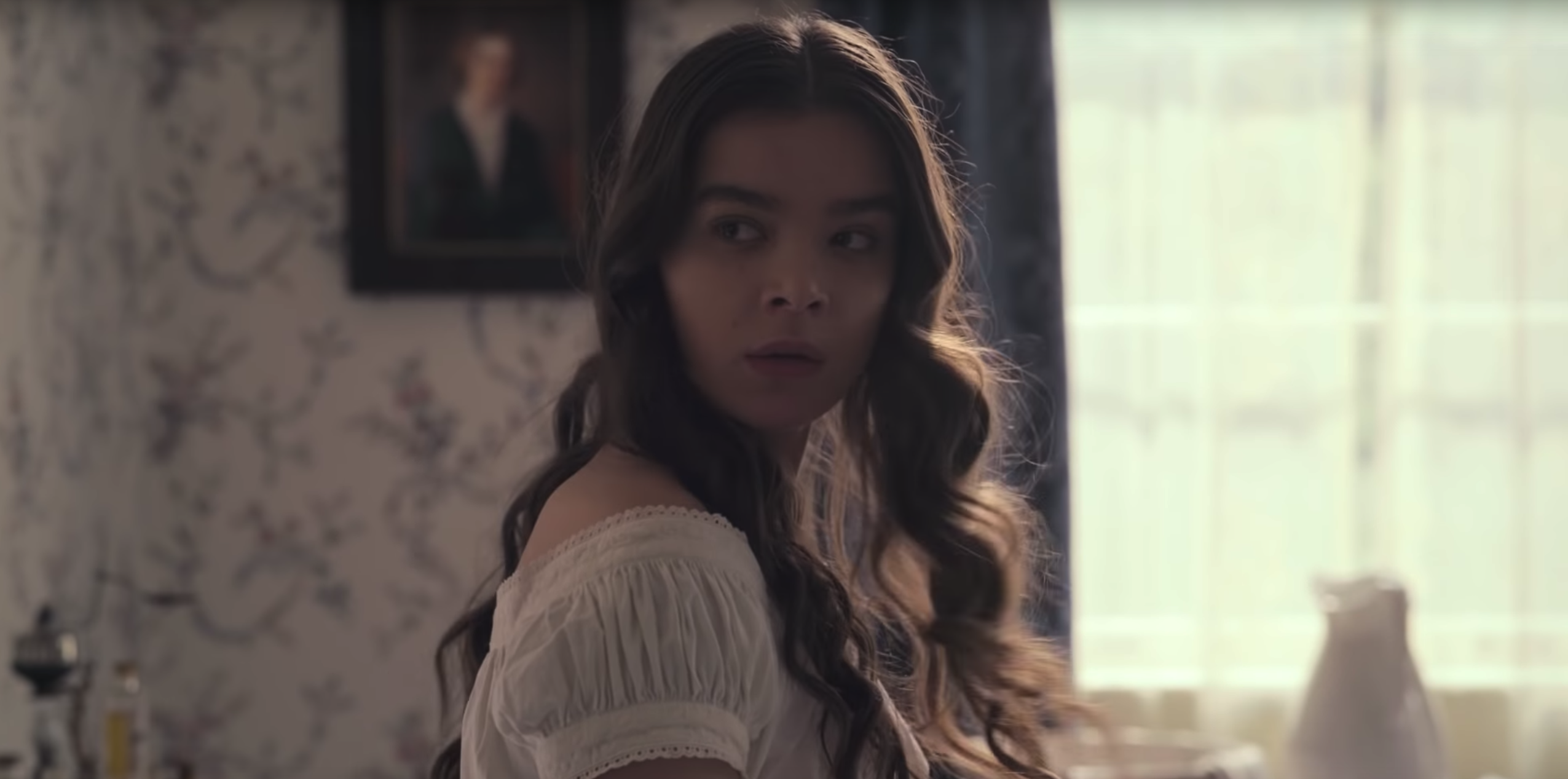 Apple Tv is gearing up with a host of new content to draw in viewers and one of these offerings is 'Dickinson', the period black comedy web television series. As the name suggests, it follows the life of Emily Dickinson, the American poet. The show has been created by Alena Smith.
For those unaware, Dickinson was known for her distinct poetic style that set her apart from her contemporaries. However, women poets and authors have historically been ignored, while male artists have been preferred. Thus, the women who did manage to gain public recognition had to struggle for it in more ways than one. The upcoming series attempts to show what Emily Elizabeth Dickinson, the Amherst-born poet, had to do to become prominent in the right circles.
The series takes place during Dickinson's era but is said to have a modern tone and sensibility, that is sure to set it apart. It will take viewers into the world of the poet, and her mind, as we embark on a journey meant to make us realize the constraints of society, gender, and family. Through the writer's imaginative point of view, we will get to see how she fits into or stands out from society at that time. 'Dickinson' is meant to be a coming of age story that documents Emily's struggles to ensure that her voice is heard. Hailee Steinfeld appears in the role of Emily Dickinson, and it will be fascinating to see if the young powerhouse of talent can breathe life into one of America's greatest poets. 'Dickinson' is slated to air on November 1, 2019.
1. Hawkeye (2021-)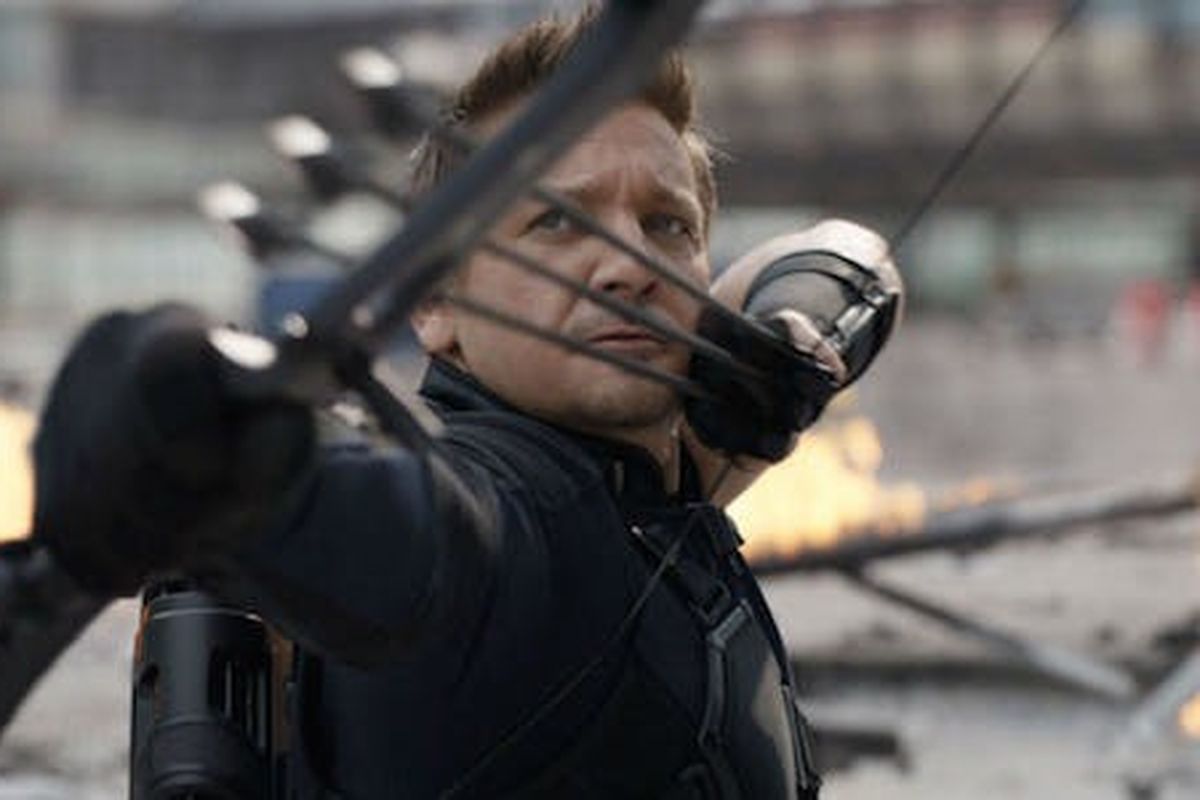 In a move that could potentially turn Hailee Steinfeld's entire career around, the actress is all set to be a part of the Marvel Universe. As you well know, the MCU is constantly expanding and now that they have cemented their position in the world of films, the universe is looking to make its mark on television shows. To that extent, 'Hawkeye' is an upcoming series that is going to air on Disney+, the platform that will host all of Disney's content.
Hawkeye is a character who was not treated all too fairly in the movies. While inklings of his past and his relationship with SHIELD were hinted at, we got to know him mostly as the guy who does not bring enough arrows to a battle (remember 'Avengers'?). However, there is a lot more to Hawkeye and under Kevin Feige's patient world-building, we have seen more of the character in later movies, be it his family life, or his quest for vengeance that was clear in 'Endgame'. Much like the comics, Hawkeye will be looking to leave the Avengers and return to family life. Thus, the series could pick up after the films leave off. Hawkeye leaving means that the position has to be filled by someone else. This is where Kate Bishop comes in. She is going to be the next Hawkeye.
If all goes to plan, Jeremy Renner will be appearing as Hawkeye while Hailee Steinfeld is slated to appear as Kate Bishop. This not only makes her a major character within the MCU but also ensures that we might see more of her in upcoming projects. The actress will definitely be looking to make her mark in the most profitable franchise in the world.
Read More: Upcoming Elizabeth Banks Movies