Hannibal Buress owes his name to the ancient general of Carthage, Hannibal Barca, who is considered as one of the greatest military strategists in history. Unlike the legendary Carthegian commander, Buress chose a peaceful path of making people happy through acidic and spontaneous stand-up performances. The comedian used to erupt laugh riots among the audience during his stand-up act by drawing parallels with the infamous Hannibal Lecter.
Buress debuted as a stand-up comedian in 2002. In the same year, he started his association with Comedy Central with 'The Awkward Comedy Show' he created alongside Baron Vaughn, Eric André, Marina Franklin, and Victor Varnado. He has also been featured in the sitcom 'Louie' on FX. In 2010, Buress released his first stand-up album 'My Name is Hannibal,' which was recorded at the old Lakeshore theater in Chicago. The album consists of hour-long observations delivered wry by Buress on various quirky topics. 'My Name is Hannibal' made a name for him. Before that, he was just an unknown comedian in his late twenties with some late-night stand-up shows and the writer tag of a disappointing 'Saturday Night Live' season to his credit.
Buress' short stint with 'Saturday Night Live' was a dismal one because he had to leave the show after just one sketch aired. The success of his first album earned him more shows, both live and on television networks. In the same year, he started writing sketches for the fifth season of the NBC comedy series '30 Rock.' Though it was a moderate success, Buress left the show after six months. His next breakthrough came in 2012 when he released his second stand-up album 'Animal Furnace.' The show was aired by Comedy Central as a special which went on to become a huge hit garnering positive reviews. The success of 'Animal Furnace' helped Buress to pick up a considerable fan following. He wasn't the unknown comedian hailing from Chicago anymore. Comedy Central acknowledged his immense potential and their partnership grew with exclusive shows like 'Live at Gotham' and 'John Oliver's New York Stand-Up Show.'
Buress' other major shows include 'The Late Late Show with Craig Ferguson,' 'Lopez Tonight,' 'Russell Howard's Good News,' 'Late Night with Jimmy Fallon,' 'The Tonight Show Starring Jimmy Fallon,' 'Late Show with David Letterman,' 'Jimmy Kimmel Live!' 'Totally Biased with W. Kamau Bell,' and 'Conan.' 'The Secret Policeman's Ball' in 2012 and the hour-long show 'Hannibal Buress Live from Chicago' for Comedy Central in 2014 helped him to emerge as one of the leading stand-up comedians of his generation.
Buress has also appeared as the character of Eric Andre's sidekick on 'The Eric Andre Show.' His unique style of presenting quirky and acidic things in a conversational tone strikes a chord with his audiences. Starting out as a silly weekend evening chat with a close friend, he guides the audience for contemplation on the purpose of life and absurdity of existence. So now you might be wondering what is the next Hannibal Buress movie or TV show? Well, here's the list of upcoming Hannibal Buress films and TV shows scheduled to release in 2019 and 2020. We can only hope that the latest Hannibal Buress movies would be as good as some of his recent ones.
2. Broad City (2014 – )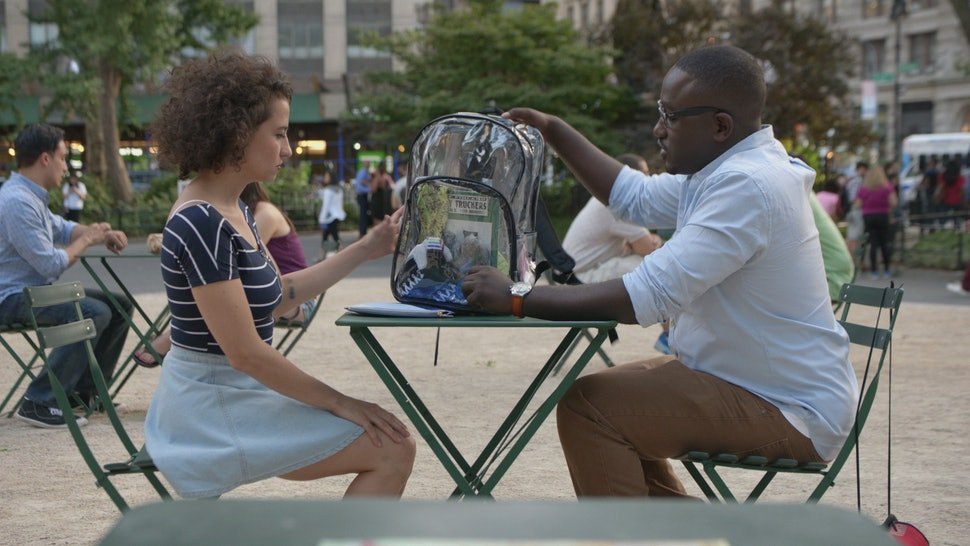 Though Comedy Central's popular sitcom series 'Broad City' came to an abrupt end in March 2019, the fans are demanding more from the iconic characters of Ilana, Abbi and Lincoln, who are the central characters in the series. Created by and starring Ilana Glazer and Abbi Jacobson, 'Broad City' revolves around two Jewish women in their early twenties — Abbi Abrams and Ilana Wexler. They lead a reckless and adventurous life of combing through the unknown pleasures of New York City. Both women are instrumental in sticking on to their hedonistic lifestyle of new ecstasies and trends. Meanwhile, Abbi tries to find a balancing point between chaos and order. Being an aspiring artist, Abbi is a calmer person than her best friend. But she loses her cool after boozing. On the other hand, Ilana is an extrovert and a marijuana lover who is known for her self-absorbed pranks. At the workplace, she is notorious as a lazy person. Unlike Abbi, Ilana is a sexually liberated free soul.
Hannibal Buress plays the role of Lincoln Rice, a pediatric dentist who has a flame for Ilana. Both share a casual sexual relationship which doesn't move further because Ilana is afraid of the commitment that comes with a relationship. When he decides to be loyal to his newly found love Stephanie, he starts distancing himself from Ilana. Later, the couple tries to proceed into a serious relationship after Lincoln's breakup with Stephanie.
'Broad City' is hailed by critics for its original and realistic portrayal of life in the 20s in a sprawling city like New York. The metropolis assumes the role of one of the main characters in the show. But Abbi and Ilana approach the last phases of their 20s while they go through tremendous transformation by the end of season 5. Reports suggest that the wrapping up of the show is not the end of the creators and lead actors Glazer and Jacobson's relationship with Comedy Central. The network has locked a first-look deal with the makers to create and develop programs for Comedy Central. So chances of Abbi and Ilana returning as two 30-something women are still in the air, and so is Buress' Lincoln.
1. The Secret Life of Pets 3 (TBA)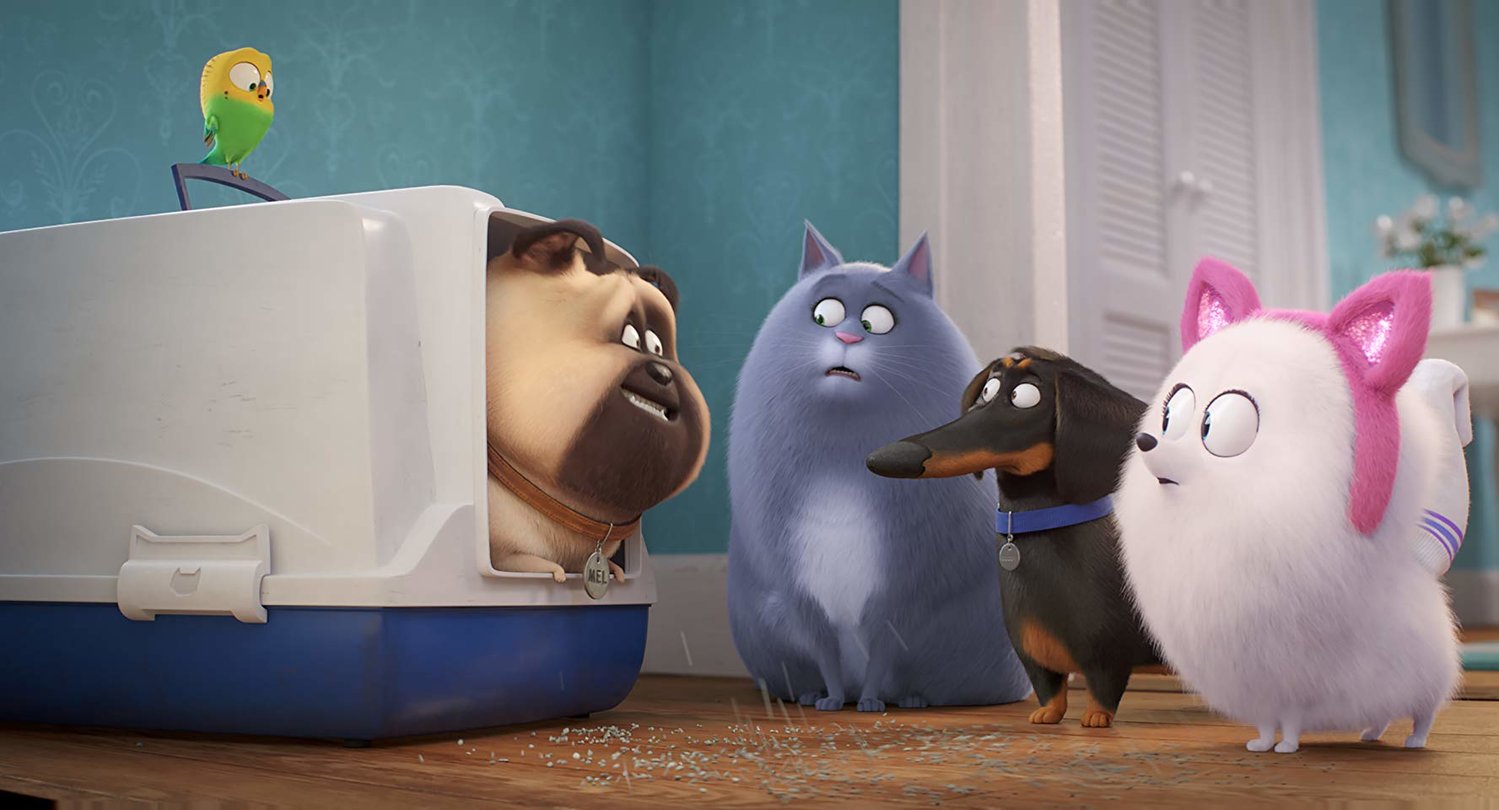 Hannibal Buress lends his voice to the regular character Buddy the dash hunt in Illumination's animated comedy movie franchise 'The Secret Life of Pets.' Buddy first appeared as the main character in the 2016 movie 'The Secret Life of Pets.' Buress reprised his voice role in the 2019 sequel of the movie 'The Secret Life of Pets 2,' in which Buddy appeared as a supporting character. He has become a fan favorite character for his laid back attitude and calm nature. His golden brown appearance is a beloved characteristic. Talks about a possible sequel are on the rise after the dynamic changes in the plot of the recently released second installment of the franchise. The cast members are also hinted at a possible sequel. Moreover, pets always need a protector who controls and guides them. The other members in the voice cast include Eric Stonestreet, Kevin Hart, Jenny Slate, Ellie Kemper, Tiffany Haddish, Lake Bell, Nick Kroll, Dana Carvey, Bobby Moynihan, and Harrison Ford.
Read More: Upcoming Anthony LaPaglia Movies