On Thursday, 5th March, Harrison Ford was flying a WW2 vintage plane and due to an engine failure, Harrison Ford was forced to make an emergency landing right after take off. Harrison Ford was able to walk away from the cash but initial reports from officials showed his status as critical.
The crash happened around 2.25P.M around the 8th hole of the Penmar Golf course in L.A. Later, he was moved to the UCLA hospital in Westwood where he was said to be in 'fair to moderate' conditions and is expected to make a full recovery.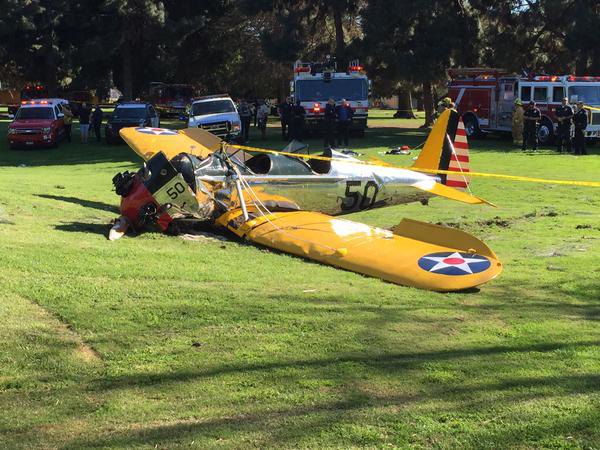 Surprisingly, this is not the first time Harrison Ford has had to cash land. Being an avid pilot, Ford even has a license to fly helicopters.
Harrison Ford had just finished filming the new Star Wars project where he broke his leg during production and later went through with surgery and rehab to recover from it.
Let us hope for a fast recovery from this accident, at least before the Dec. 18th release of 'Star Wars:The Force Awakens'.