All you need to do to visualize Harvey Keitel is to think about the cleanup guy in Quentin Tarantino's 'Pulp Fiction.' Essaying the role of a seasoned thug to perfection every time, Keitel has had a long career working with quality filmmakers and actors like Martin Scorsese and Brian De Palma. With a characteristic Brooklyn accent and daunting personality, he can belong to any crime film set with ease.
An ex-Marine, Keitel was born to Jewish, immigrant parents and grew up in Brooklyn. A student at the Actor's Studio, Keitel landed his first role in Scorsese's 'Who's That Knocking At My Door?'. Followed by that, the two worked together on numerous projects like 'Taxi Driver', 'Mean Streets' and 'The Last Temptation of Christ' in which he played Judas. However, his career-defining role came in the form of Mr. White in Tarantino's 'Reservoir Dogs,' after which he attempted to diversify the kind of characters he played to avoid being typecast. Over the course of his career that now spans over five decades, Keitel has worked with celebrated actors like Robert De Niro, Whoopi Goldberg, Meryl Streep, Danny DeVito, Sylvester Stallone, and countless others. But the eighty-year-old actor is nowhere close to being done with acting and has several movies lined up. Let's take a look at the upcoming movies we will get to see him in. Surely, Keitel's performances in them will be as great as always.
5. The Irishman (2019)
Perhaps the most awaited movie of 2019, 'The Irishman' will witness the return of the ace filmmaker, Martin Scorsese after 2016's 'Silence.' Making a buzz for the right reasons, it also sees the return of some of Scorsese's favorite actors including the legendary Robert De Niro and Al Pacino, apart from Joe Pesci who came out of retirement for this flick. Returning to his most successful genre, that of epic crime drama, the movie got a limited theatrical release on the 1st of November.
However, the movie is planned to be majorly streamed on Netflix on the 27th of November. Opening to strongly favorable reviews, despite its 210-minute runtime, the movie became the first motion picture in history to be screened at the Belasco Theatre, New York which has only hosted Broadway plays up until now. Receiving a "certified fresh rating" on Rotten Tomatoes, the film has more than proved its worth and is dearly anticipated, with many critics calling it the perfect mob movie. We could not be more excited. Harvey Keitel plays the role of Angelo Bruno in what will surely go down as another Hollywood classic by Scorsese.
Read More: Upcoming Steve Buscemi Movies
4. Fatima (2019)
2019 will see Harvey Keitel on the silver screen once again in the American-Italian cinematic retelling of the miracle of Fatima. It follows the struggles of three children who are able to miraculously foresee the appearance of Mother Mary and their disbelieving family members during the First World War.
When thousands of people who believed in these children's prophecy turned up, reports suggest that the sun emitted multicolored light, making the destination a popular destination for pilgrims even today. It stars Brazilian actress, Sonia Braga apart from Goran Visnjic and Joaquim de Almeida.
3. Just Noise (2020)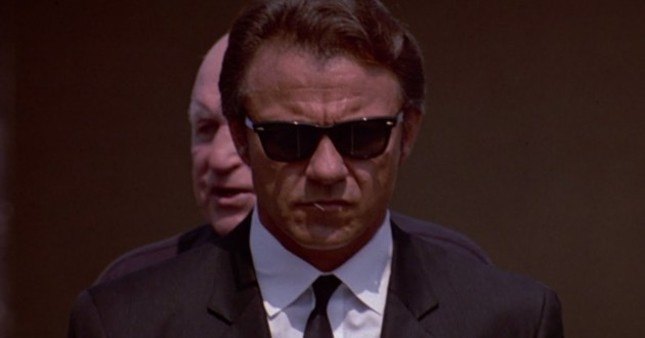 Next year, Keitel will join director David Ferrario in a historical film. Covering the Maltese struggle for independence, it will showcase the conflict between the citizens of Malta and the British government and how the former was accused wrongly after the colonizers' army tried to put the rebellion down with violence and ended up blaming the locals. Malcolm McDowell, who has been revered for his negative roles in movies such as 'A Clockwork Orange' and 'Caligula' will co-star in this period drama along with Harvey Keitel.
Read More: Upcoming Cillian Murphy Movies
2. Live Fast, Die Laughing (TBA)
Scheduled to begin shooting this month, Harvey Keitel will feature in this fast-paced movie directed by Timothy Linh Bui, previously known for his film, 'Green Dragon, Powder Blue.' It follows a taxi driver offered a large amount of money to drive a woman from Ho Chi Minh city to Hanoi. Thinking that this could be the end to his financial woes, the driver sets off on this madcap journey, unaware that the woman is being chased by dangerous people.
Francesca Eastwood from 'Jersey Boys' and 'True Crime' will be Keitel's co-star and most likely play the role of the woman. We can rest assured that the movie will have some engaging fight sequences thanks to the involvement of the fight choreographer whose previous works include 'Doctor Strange', amidst a picturesque backdrop provided by the Vietnamese landscape. Australian company, Odin's Eye has bagged the rights to distribute this movie internationally, citing its scope to be a blockbuster hit.
1. Lansky (TBA)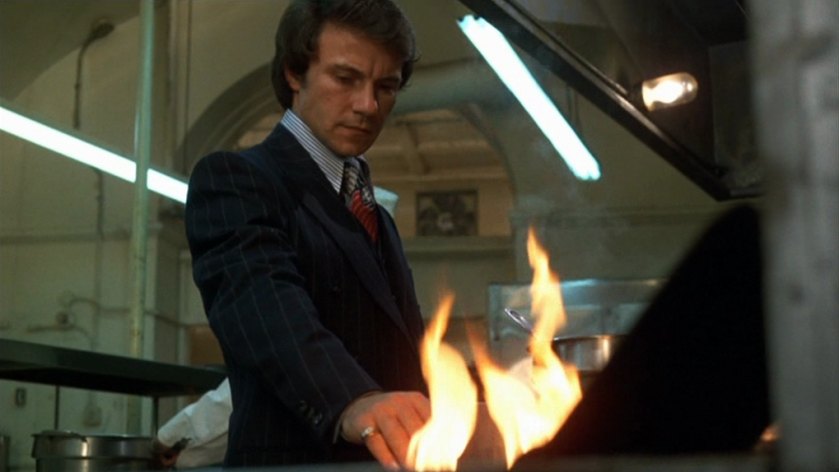 Perhaps a culmination of his illustrious career playing mobsters, Harvey Keitel will be seen in a leading role in this biopic about the gangster, Meyer Lansky. Known as the mob's accountant, Meyer Lansky was a master of mathematics, he opened a chain of casino businesses in the USA and outside. In the golden age of crime in the early 20th century, Lansky made some influential friends in the criminal underworld that propelled him to be the head of a large gambling empire.
The movie follows Lansky's narration of his life to a journalist who is sent by the FBI to track the huge amounts of money that he made during his tenure. Alexandra Daddario from 'Percy Jackson and the Lightning Thief' is also in talks to join the cast of 'Lansky.' Currently, in its pre-production stage, the shooting is scheduled to roll in August next year. The character of Meyer Lansky has already appeared several times in cinema, the most notable representation having been played by Ben Kingsley in the 1991 crime film, 'Bugsy.' A television movie centering around Lansky has also been made in 1999. However, Keitel's movie seems to promise the most justified account of the mobster's life.
Read More: Upcoming Tom Hanks Movies