At the recently concluded San Diego Comic-con, Marvel Studios returned to Hall H after (in)famously not turning up in the 2018 edition. What drove them to give the 2018 SDCC a pass was the imminent release of Avengers: Endgame in 2019. They surely didn't want to accidentally let any details leak around and also didn't want to let other projects take the shine off the buzz that Endgame was creating at that time.
After breaking many hearts last year, Marvel came back to redeem itself to the fans and it did in a spectacular fashion. On 21st July at SDCC, Marvel started unwrapping TV shows and movies for its phase 4 that will last until 2021. We got to know everything Marvel has in store for us in the next few years and all the announcements were greeted with unmatchable frenzy from the crowd. Marvel announced 'The Eternals' featuring a stellar cast of Angelina Jolie, Richard Madden (Game of Thrones), Salma Hayek and Kumail Nanjiani (The Big Sick).
Then they went on to announce the upcoming 'Black Widow' movie headlined by Scarlett Johansson and David Harbour (Stranger Things) and Rachel Weisz. We got to know about 'Thor: Love and Thunder' as Taika Waiti returns to reimagine Thor as Jane Foster (Natalie Portman), 'Doctor Strange in the Multiverse of Madness', featuring Doctor Strange (Benedict Cumberbatch) and Scarlet Witch (Elizabeth Olsen) and 'Shang Chi and the Legend of the Ten Rings' starring Simu Li, Awkwafina and Tony Leung where we will finally get to see the real Mandarin.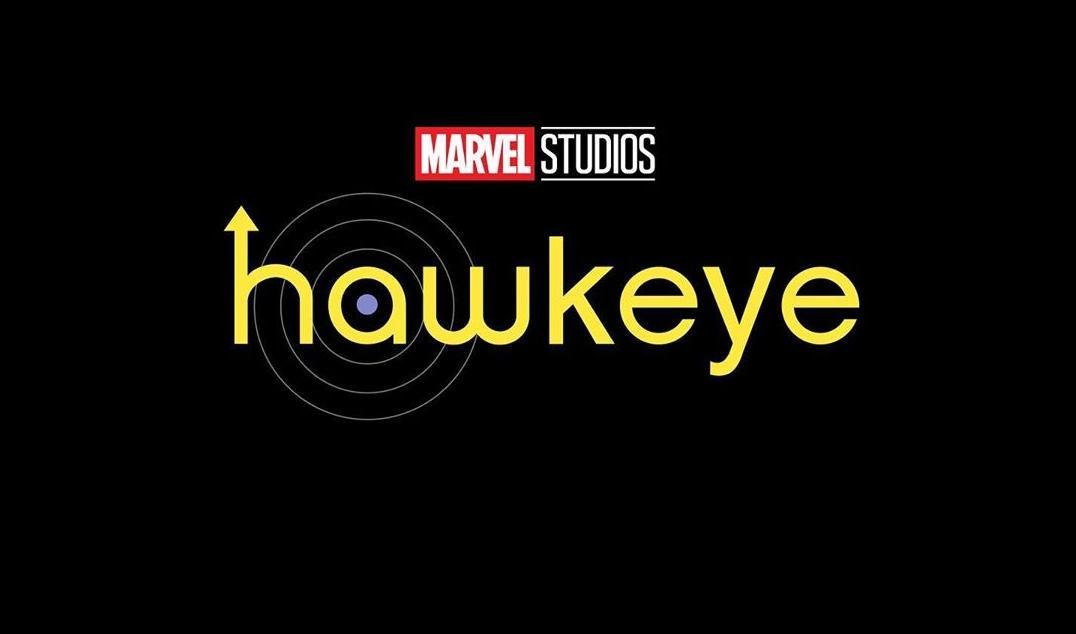 Apart from the movies, Marvel also introduced multiple tv shows for Disney's upcoming streaming service, Disney+. They are 'Loki' featuring Tom Hiddleston, 'The Falcon and the Winter Soldier' starring Anthony McKay and Sebastian Stan and 'WandaVision'. Fans were clearly excited about these projects but they were not exactly surprised as these projects were rumored for a long time. But what made Marvel's SDCC panel memorable was the surprise announcements. Marvel finally introduced both the vampire hunter Blade and two-time Oscar winner Mahershala Ali in MCU. It also made another surprise revelation by introducing 'What If…?' animated series for Disney+. But one project that the fans were not quite sure of but also had a tingling feeling of was a Hawkeye series. Marvel finally confirmed that 'Hawkeye' starring Jeremy Renner as the titular Avenger, is going to be released on Disney+.
Where is Hawkeye Now?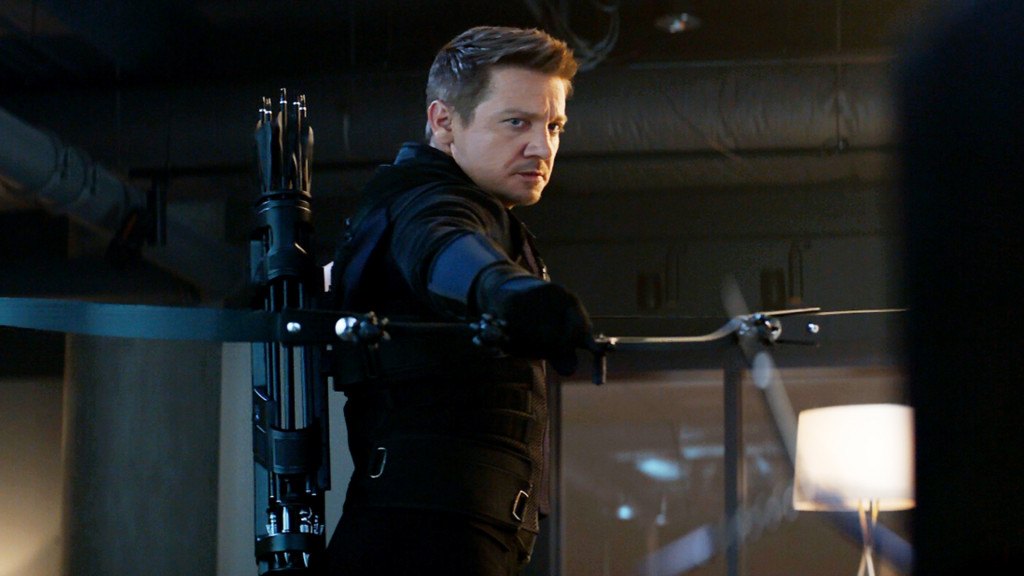 Clint Burton aka Hawkeye was one of the original members of MCU Avengers. His first brief but exciting appearance was back in 'Thor' when he worked with S.H.I.E.L.D and kept a close eye on Thor Odinson. But Renner's first full-fledged tryst with the bow and arrow superhero was in 'Avengers' where he was first under the influence of Loki but later showed some cool fighting moves in the battle at New York against the Chitauri. Throughout the years Hawkeye has appeared in all the Avengers movie barring 'Infinity War'.
In a group consisting of a God, smartest minds in the world, a green rage monster and super Soldier, a guy with a bow and arrow should struggle to get going. Especially when the threats they are facing is becoming cosmic level. But Hawkeye has held his own in the group, fighting enemies and struggling to balance the life of an Avenger and a family man. He's the only one who resembles us. He's a man without any gifted superpower but has a heart bigger than any superheroes.
In 'Avengers: Age of Ultron' he had a smaller role albeit with some memorable moments. His conversations with the mutant siblings Wanda Maximoff and Quicksilver were amazing and he coming back home to his family at the end was the first glimpse of his family life and it was very heartwarming. In 'Avengers: Infinity War', he suffered the most even without being part of the whole battle against Thanos. He was in house arrest and was dealing with his own crisis. As a heroic man, he was expected to help out Avengers to save the Earth from Mad Titan, Thanos. But he put his family first and made the hardest choice. But as we see at the beginning of 'Avengers: Endgame', Thanos' snap at the end of 'Infinity War' has turned his whole family into dust.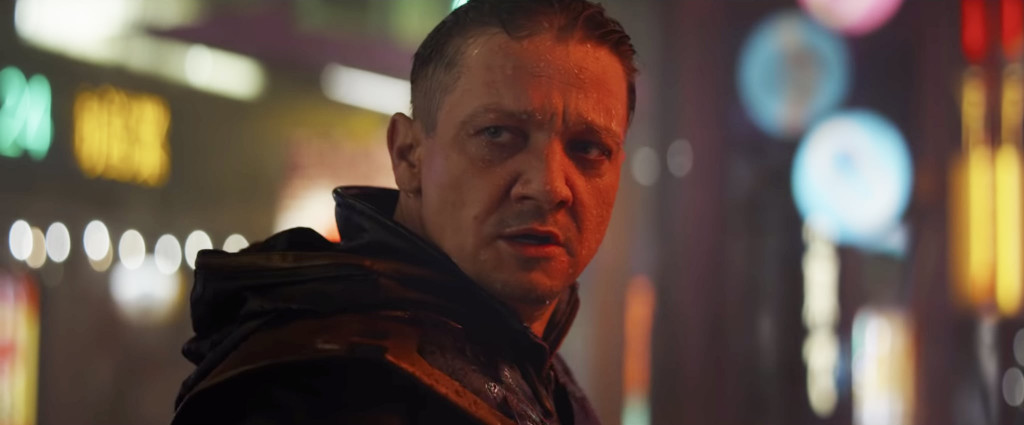 In 'Endgame' we see Clint turning into Ronin. He is evolved into a bloodthirsty cruel mercenary killing off mafias, gangs, and cartels all over the world in an act of vengeance and as a coping mechanism. Natasha reaches out to him in Japan and tells him the actual reason for his family's disappearance. In 'Endgame' with a personal vendetta, he fights hard, gets dirty and even carries the infinity gauntlet for a while. But his best moment in 'Endgame' and whole MCU came in Vormir.
Natasha and Clint reach the barren planet to retrieve the Soul Stone but as described by Red Skull it's all about 'a soul for a soul'. One needs to sacrifice the loved one in order to get the stone and the chemistry between Natasha and Clint is gut-wrenchingly beautiful. Clint tries to sacrifice himself knowing fully well that in doing so he will forgo the chance to see his family again. Here Clint embodies Thanos' utterance: 'the hardest choices require the strongest wills'. But Natasha sacrifices herself in order to let her old friend see his family. The heroes win albeit with another mighty sacrifice and Hawkeye finally meets his family and decides to retire. Probably.
Hawkeye Plot: What's it About?
Marvel announced 'Hawkeye' series with very selective details. Jeremy Renner is reprising his role as Clint Burton and the events will follow after what transpired in 'Avengers: Endgame'. So it's not going to be a prequel or how Clint became Hawkeye but we may see some past references, in smaller scales. The biggest revelation regarding 'Hawkeye' was the introduction of Kate Bishop. Comic Book fans were ecstatic after learning that Kate will be in the show with Clint but not everyone is well versed with her. So let's talk about who this Kate is.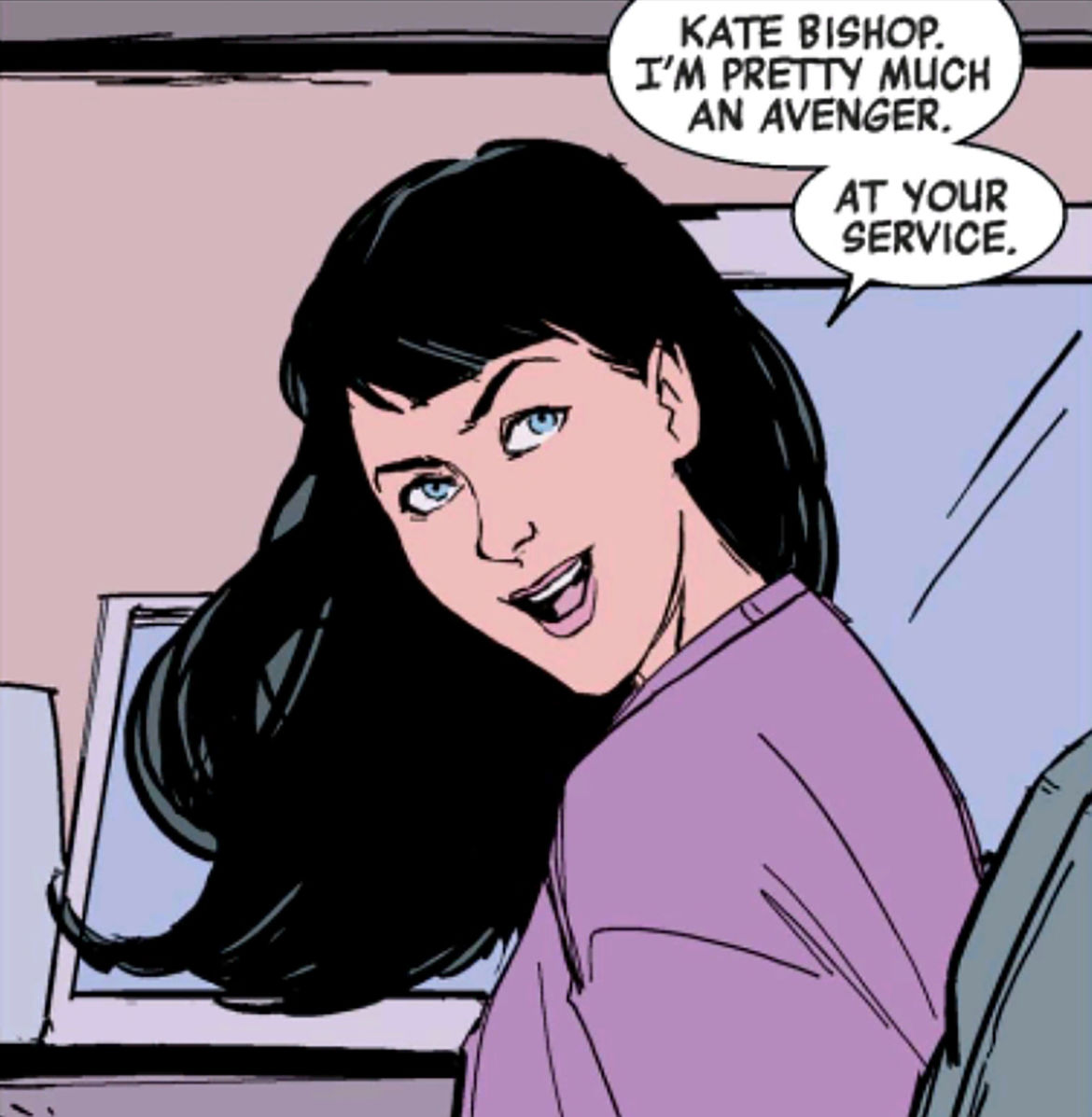 Katherine Bishop is a young high-school girl in New York, raised by a rich father. From her early childhood, she wanted to impress her otherwise distant father. But her disillusionment regarding her father collapsed after she saw him beating a person. A stubborn, independent girl, Kate decided to further investigate the matter which resulted in her getting caught by El Matador. She's saved by Avengers led by Hawkeye.
Having witnessed the heroic deeds of a normal human with skills, Kate became inspired and became a part of the Young Avengers. She famously stood against Captain America that reminded everyone of the only person previously to do so, Clint Burton. Throughout the comics, Kate has numerous names like Mockingbird, Taskmistrees and Weapon Woman but she famously became Hawkeye after Clint passed his bow and arrow to her. They had a few missions together, fighting gangs on street level and Kate later went on to space and few Young Avengers missions.
The tv series as widely expected, will follow the lives of Clint and Kate. After the events of 'Endgame', Clint will try to transfer the legacy of Hawkeye to someone else. Someone more capable in both skills and virtues to carry on. He will probably find Kate in the way as described in the comics and he will train her. The series will be all about passing on the baton for Clint. He will train her and make her ready for the world ahead. We might get Young Avengers as well from thereon. It will be interesting to see how Clint walks towards the sunset and how MCU treats its one of the oldest members at the winter of his superhero career.
Hawkeye Cast: Who's going to be in it?
Jeremy Renner as Hawkeye is the one and only confirmed name around this project. There's no news regarding who will play Kate Bishop or even the director. This series will probably be the one with least action and most character development among the announced projects. The chemistry between Clint Barton and Kate Bishop will be paramount as it will mainly carry the show forward. That's why the casting is going to be very significant for 'Hawkeye'. Considering the popularity of Goose the cat, Marvel might also introduce Kate's pet and fan favorite, Lucky the Pizza Dog.
Hawkeye Release Date:
When will it premiere?
Disney and Marvel both have an increasingly busy slate for the upcoming years, but because Hawekye is a series that can be independently worked on and released, we might have good news for the fans. 'Hawkeye' is going to release on Disney+ in Fall, 2021, which means sometime in September or October, 2021, close to when Thor: Love and Thunder hits the theaters.
Read More in Previews: Cyborg | Black Widow