Heidi Klum has quickly broken the shackles of being just another supermodel. In the last decade or so, she has evolved from her tag as just a supermodel to become a woman of multiple talents, who has branched out into other roles and activities both in film and television adding to her impressive biography and repertoire.
For most models, the end of their modeling career is the end of their career, but not for Heidi Klum. The end of her modeling career was simply a stepping stone and a new beginning for the German model. After hard work, Klum is now a television personality, television producer and actress, apart from being a businesswoman, fashion designer, singer, and author.
Coming from humble beginnings in Bergisch Gladbach, a town on the outskirts of Cologne, Germany, Klum has now become a mainstay of American television. When a friend suggested that she should enroll for a modeling competition called 'Model 92', Heidi followed the advice and ended up winning the contest among 25,000 contestants. Winning the competition landed her the first modeling contract worth $300,000 with Thomas Zeumer, CEO of Metropolitan Models New York.
After a successful stint as the face of Victoria's Secret as a "Victoria's Secret Angel," Klum went on to host the Victoria's Secret Fashion Show for the years 2002, 2006, 2007, 2008, and 2009 before quitting in 2010.
She began to appear in small cameo roles in film and television in 'Sex and the City', 'Zoolander', 'Malcolm in the Middle', 'CSI: Miami', 'The Devil Wears Prada', 'How I Met Your Mother', 'Perfect Stranger', 'I Get That A Lot', 'Desperate Housewives', 'Parks And Recreation' and more recently in 'Ocean's 8'.
Heidi Klum then made the transition to reality TV and has been working with hit reality television series like 'America's Got Talent' where she appeared as a judge from 2013-2018. She was also a judge and panelist for the hit reality TV series 'Project Runway' in which fashion designers compete to release their best clothes with restrictions on time, material and themes. The winners get to display their collections for the New York Fashion Week and the winner is chosen after it. Klum also served as an executive producer of the show.
The German supermodel also picked up an Emmy Award in 2013 for Outstanding Host for a Reality or Reality-Competition Program for 'Project Runway'.
With her ever-increasing schedule and being involved with so many television shows it's difficult for fans to keep track of Klum. However, here is a list of Heidi Klum's upcoming movies and TV shows, where you can catch the former model, in the near future. Undoubtedly, the best performances are yet to come for the supermodel who has gone beyond her career.
Read More: Upcoming Jeremy Renner Movies
3. Germany's Next Top Model (2006–)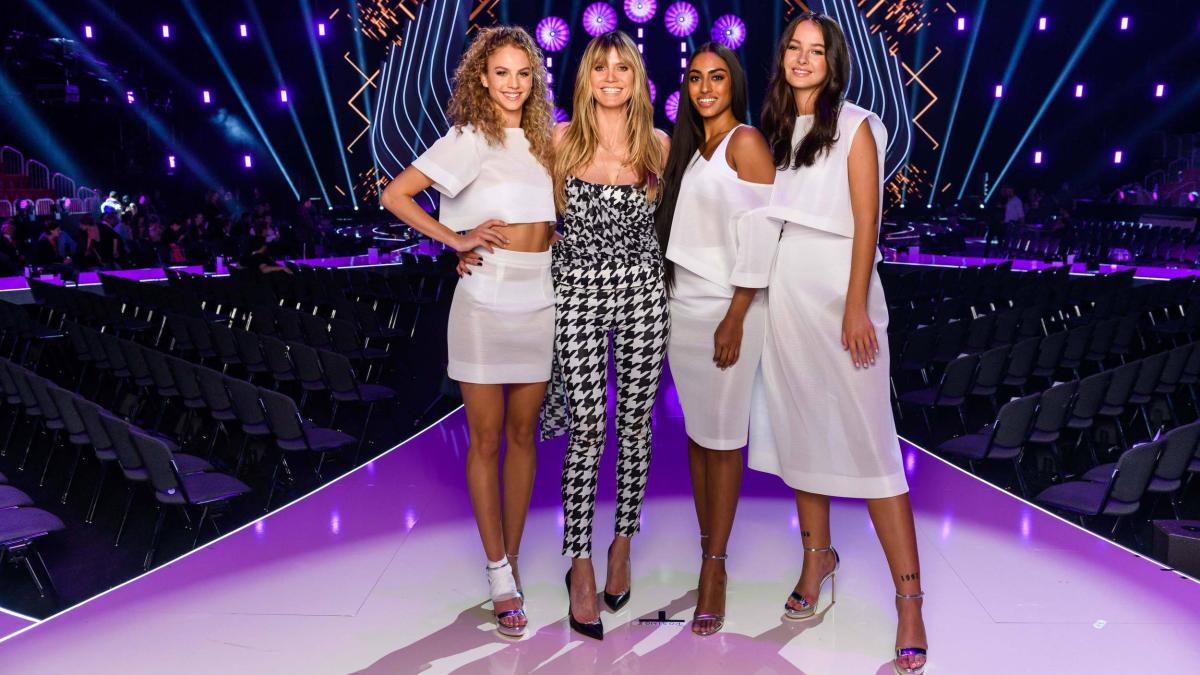 Heidi Klum serves as the mainstay judge and host of reality TV show 'Germany's Next Top Model' (GNTM) which is a spin-off of Tyra Banks' 'America's Next Top Model' (ANTM). Each year 12-30 contestants compete against each other on the show for the title of 'Germany's Next Top Model'. The show airs anywhere between 10-17 episodes each season.
'Germany's Next Top Model' has been running for 14 seasons to date and has aired 218 episodes thus far. Apart from being the primary judge, Klum is also the executive producer of the show. The production houses responsible for GNTM are Tresor TV (former) and RedSevenEntertainment.
2. America's Got Talent: The Champions (2019-)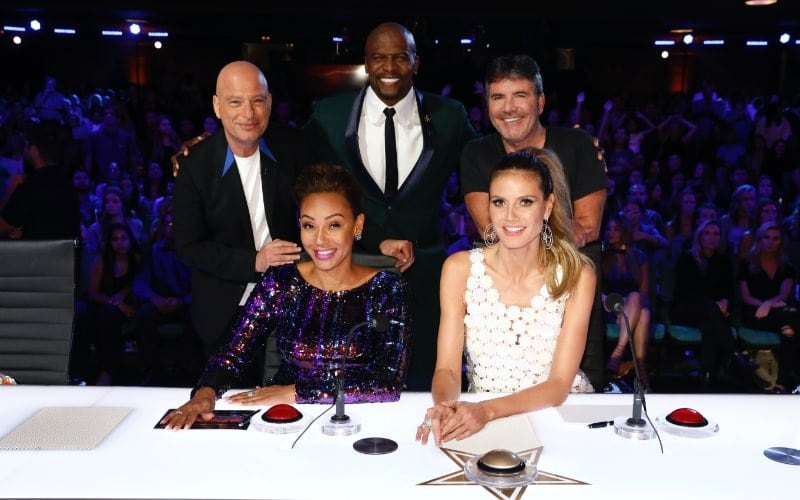 A spin-off of 'America's Got Talent' is 'America's Got Talent: The Champions' abbreviated as 'AGTC'. The new show recruits previous contestants of 'America's Got Talent' based on the impact they made. They comprise the set of winners, finalists, live-round participants, and entrants who made a lasting impression on 'AGT'. The reality TV show created by Simon Cowell also enlists Heidi Klum as a panelist and judge on the show.
The show is hosted by Terry Crews, who also hosted the American version of 'Who Wants To Be A Millionaire' while also appearing on the TV show 'Everybody Hates Chris' and movies like 'White Chicks' and 'Expendables', to name a few. The panelists include creator Simon Cowell, Heidi Klum, and Howie Mandel. 'Britain's Got Talent' judge Alesha Dixon is touted to be joining for the second season.
The first season of 'AGTC' aired early this year from January 7th, 2019. It aired for seven episodes coming to an end by February 18th, 2019. 'AGTC' became a runaway hit and was also dubbed as 'the Olympics of Talent'. It was renewed for season two as per an announcement on 11th May 2019. Klum is on board for season two of AGTC and is expected to be on the judging panel when the show kicks off in January 2020.
Read More: Upcoming Gwyneth Paltrow Movies
1. Making the Cut (2020-)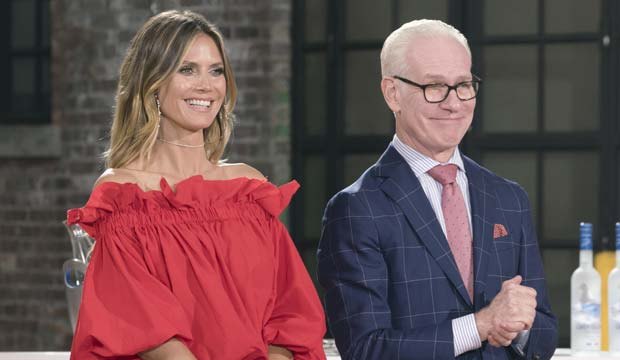 'Making the Cut' is an upcoming reality TV show on Amazon Prime which is pioneered by Heidi Klum and Tim Gunn. On September 7th, 2018, there was an announcement that stated that Klum and Gunn would be relieved of their 'Project Runway' duties to develop another fashion reality TV series for Amazon Prime. The show has now been confirmed as of 26th June 2019 as 'Making the Cut'.
'Making the Cut' will also include Naomi Campbell, Nicole Richie, Carine Roitfeld and Joseph Altuzarra as judges on the show. The executive producers of the series are Heidi Klum, Tim Gunn, Sara Rea, Page Feldman, and Jennifer Love. The production houses involved are SKR Productions and Amazon Studios and the show will be available on Amazon Prime Video.
Gunn spoke about the new interactive element of having a show on Amazon Prime where people around the world would be able to buy the designs seen on the show, on Amazon itself. This is one of Amazon's first forays into reality TV and it could prove to be a runaway hit, or rather, a "runway" hit.
ALREADY RELEASED
Arctic Dogs (2019)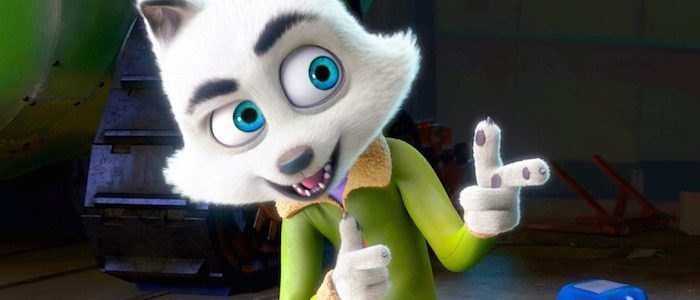 Heidi Klum lends her voice to two characters of 2019's animated film 'Arctic Dogs'. Klum voices Jade, an engineer red fox, one of the lead female characters of the animated movie and Bertha, the otter. 'Arctic Dogs' released on 1st November 2019.
Read More: Upcoming Lena Headey Movies