An exciting upcoming actor on the block is the Malaysian, Henry Golding. The actor, model, and television host is slowly getting recognized in Hollywood. Henry Golding was born in Betong, Sarawak, Malaysia. His mother, Margaret Likan Golding, is Malaysian and father, is English. The family moved to Surrey, England, when Henry was eight years old. However, after his schooling, he moved to Kuala Lumpur when he was 21 to pursue acting.
After a global casting call, Golding was selected to star in 'Crazy Rich Asians' as Nick Young in 2018. 'Crazy Rich Asians' is a romantic comedy in which Golding stars, which is based on the book by Kevin Kwan having the same name. The film tells the story of a Chinese-American economics professor from New York University who travels to meet her boyfriend's parents, only to find that they are among the richest in Singapore. The film stars Henry Golding alongside Constance Wu, Gemma Chan, Lisa Lu, Awkwafina, Ken Jeong, and Michelle Yeoh. The film was a breakaway hit and grossed over $238 million worldwide, making it one of the highest-grossing successful romantic comedies in the last decade. However, the film did receive criticism for not portraying other Asian ethnic groups like Malays and Indians.
Nevertheless, the film went on to receive nominations for several awards. It was nominated for the Best Motion Picture – Musical or Comedy and Best Actress – Motion Picture Comedy or Musical for Wu, at the 76th Golden Globe Awards. The film further received more nominations. It went on to win the award for Best Comedy at the 24th Critics' Choice Awards. It also won a Screen Actors Guild Award for Outstanding Performance by a Cast in a Motion Picture.
After getting his big break with 'Crazy Rich Asians' and getting noticed, Henry Golding then quickly earned a role in 'A Simple Favor' (2018). In 'A Simple Favor', Golding plays the husband, an English professor married to Emily Nelson played by Blake Lively. The film narrates the story of Emily's search for her lost vlogger friend Stephanie played by Anna Kendrick. Stephanie mysteriously disappears and it's up to Emily to find her. The film was a hit grossing $97.6 million worldwide after being shot on a minimal $20 million budget. The film is based on the novel of the same name, written by Darcy Bell. Other members of the comedy-thriller movie are Andrew Rannells, Linda Cardellini, Rupert Friend, and Jean Smart. The film is directed by Paul Feig.
Before his big Hollywood break, Golding was the co-host of BBC's 'The Travel Show'. He started working on the show from 2014 and remains a co-presenter of the show to date. He was also the host of the shows 'Welcome to the Railworld Japan' (2015) and 'Surviving Borneo'(2017).
However, after his first two movies, Golding has come to the fore of the big screen and has been cast to feature in several new movies. Here is a list of the films the actor is going to star in. Undoubtedly, he will continue delivering stellar performances.
5. Last Christmas (2019)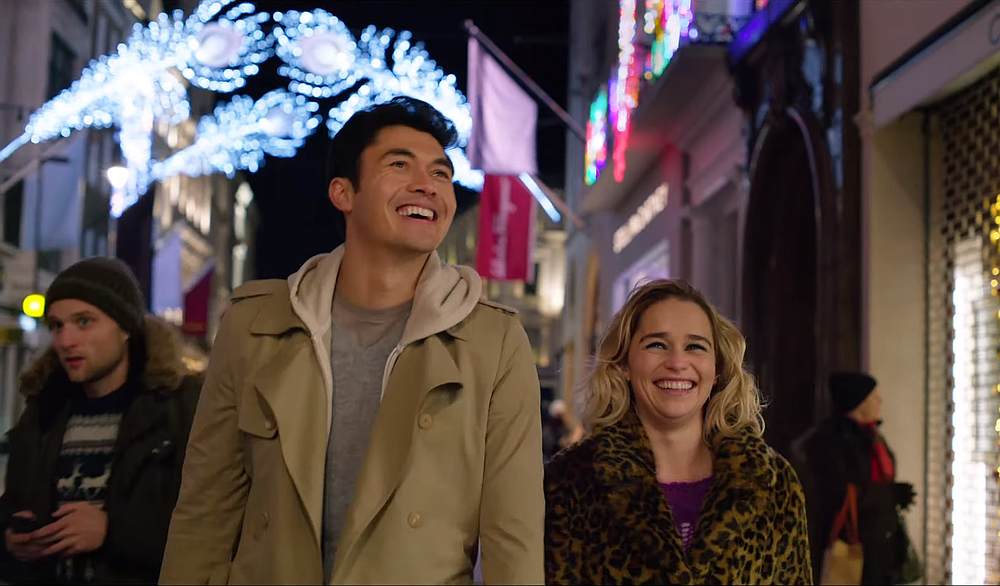 Cast in another Paul Feig film, Holding plays Tom in the holiday flick 'Last Christmas'. The story centers on Kate played by Emilia Clarke who is known for her knack of making bad decisions. She then accepts a job playing Santa's elf at a department store and just when she thinks it's yet another bad decision, she runs into Tom. After the two meet, sparks fly and Tom begins to make Kate's life better and full of purpose again and it turns out that accepting the job wasn't so bad after all. The film was written by Bryony Kimmings, Emma Thompson and Greg Wise and will release on 8th November 2019 in the United States and 15th November 2019 in the U.K.
Read More: Upcoming Zoey Deutch Movies
4. Monsoon (2019)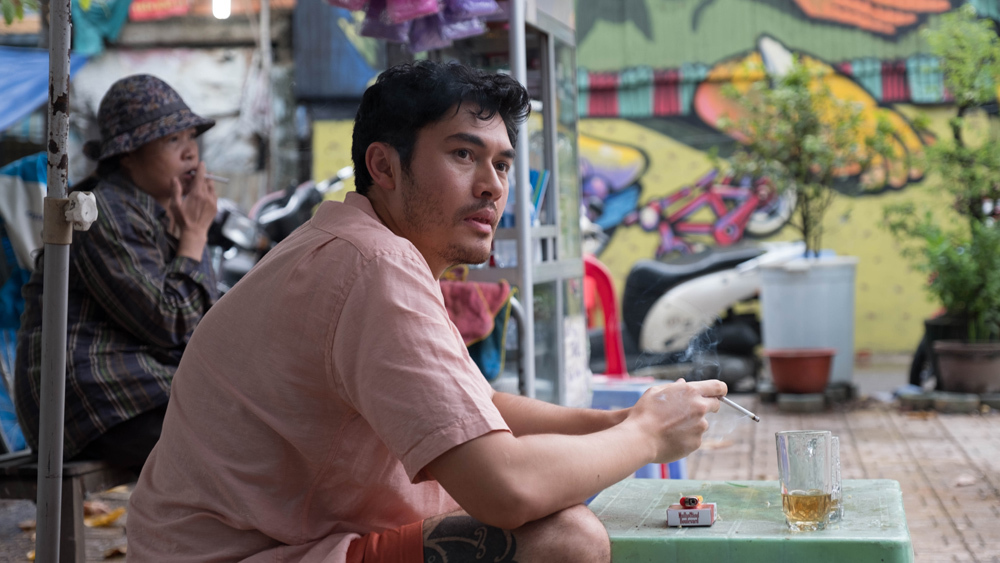 In the film 'Monsoon', Golding plays Kit, a British Vietnamese young man who returns to the country of his birth and the country he fled along with his family when he was eight because of the Vietnam war. Once he returns to Vietnam he embarks on a journey to find a suitable place to scatter his parents' ashes.
The film follows his journey from Saigon to Hanoi encountering his extended family in a man named Lee played by David Tran and Lewis, an American ex-Vietnam war veteran's daughter played by Parker Sawyers. Kit quickly falls in love with Lewis and the film expands on their journey together as well. Throughout the film, Kit begins to re-connect with his roots and begins to enjoy his traveling experience. The film is written and directed by Hong Khao and produced by Tracey O'Riordan. It released on June 29th, 2019 at the Karlovy Vary International Film Festival.
3. The Gentlemen (2020)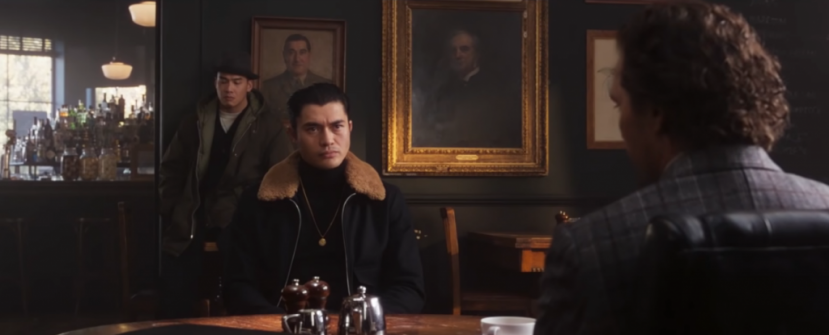 Speaking about the U.K., a highly anticipated new Guy Ritchie film coming up is 'The Gentlemen' which is in post-production currently. The film has a richly talented ensemble cast which includes Matthew McConaughey, Charlie Hunnam, Henry Golding, Michelle Dockery, Colin Farrell, and Hugh Grant. The film is based on a story written by Ivan Atkinson, Marn Davies, and Guy Ritchie.
It revolves around a British drug lord who aims to sell his empire to Oaklahoma billionaires. The film is sure to be a trademark Guy Ritchie film as the director sticks to his niche and unique way of telling stories on screen. 'The Gentlemen' is scheduled to be released on January 24th, 2020 and is already generating quite the buzz, so mark your calendars.
Read More: Upcoming Sam Riley Movies
2. Snake Eyes (2020)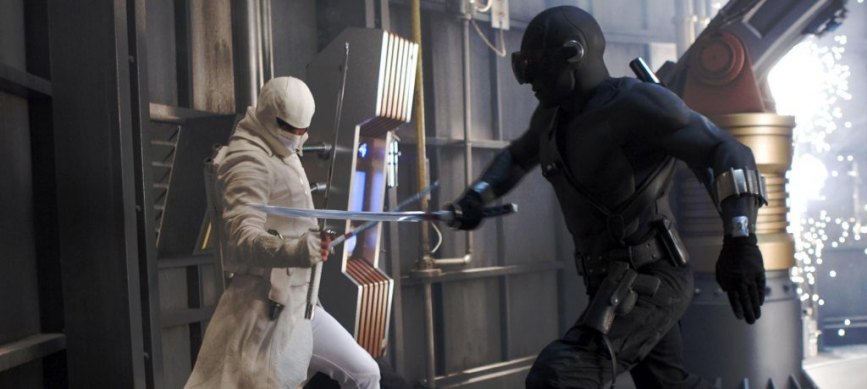 The film 'Snake Eyes' is a 'GI: Joe' spin-off that pertains specifically to the character Snake Eyes. The film centers around Snake Eyes' origins and life story. The upcoming movie sees Henry Golding play the lead character and protagonist. Other cast members include Andrew Koji as Storm Shadow, Iko Uwais playing Hard Master, Úrsula Corberó portraying Baroness, and Samara Weaving as Scarlett.
The movie is currently being filmed and is directed by Robert Schwentke. 'Snake Eyes' is the third installment of the GI: Joe franchise and serves as a prequel to the earlier films. 'Snake Eyes' is sure to be action-packed with all kinds of martial arts on display, so we can expect it to be entertaining. The film is to be released on October 16th, 2020.
1. China Rich Girlfriend (TBA)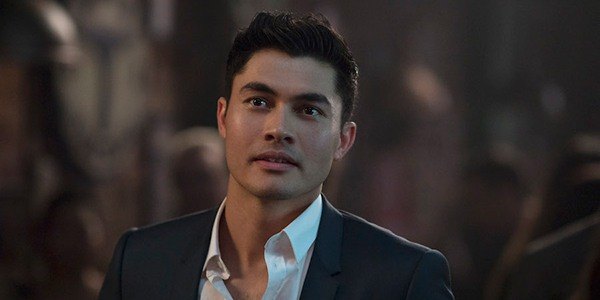 Henry Golding returns with most of the 'Crazy Rich Asians' cast intact for the sequel to the hit film called 'China Rich Girlfriend'. The movie is also based on the second book by Kevin Kwan with the same title. As of now, there isn't much known about the film but it is rumored to be released in 2021.
Read More: Upcoming Daniel Kaluuya Movies