Just as whimsical as the return of the 'High School Musical' series of films in the form of a TV series, is its two-part title. More on that later, but it is pretty evident that Disney has left no stone unturned in ensuring that Disney+ is a hit — something we have seen manifest itself since its launch in November 2019.
The capital, both physical and human, that they have invested in the creation of original Disney properties for their flagship streaming service, including all of its sub-properties in Marvel Studios, LucasFilm and Fox, is humongous, to say the least.
Disney+' tv adaptation of the sensational movie trilogy premiered on the platform in November 2019. And it was no surprise that it earned rave reviews, with scores of 78% on Rotten Tomatoes and 7/10 on IMDB. Does this mean that the show will make a comeback? Read on to know all about 'High School Musical: The Musical: The Series' season 2.
High School Musical Season 2 Release Date
'High School Musical: The Musical: The Series' season 1 premiered on November 12, 2019, as the very first batch of original Disney shows on Disney+. The first episode was made available for streaming for Disney Channel viewers on November 8, 2019. After airing for 10 episodes, it concluded on January 10, 2020.
Disney+ was so sure about the success of the series that it had renewed it for a second season even before the debut of its first season. Production for the upcoming season would commence in Salt Lake City, Utah in January 2020 itself. According to sources, a fall release is already in the works.
Additionally, season 2 will consist of 12 episodes and the cast is excited about how the story will evolve. Star Joshua Bassett said: "I'm really excited to see further development of all the characters … it's hard to fit all of that into 10 episodes, to really give everyone their moment." Star Olivia Rodrigo added that her own character will see a lot of changes as well. She stated: "Season 2, I think is going to bring a whole lot more drama. I think I'm going to grow a lot as an actor and as a musician."
Disney Plus has not confirmed a release date yet. But if we go by its season 1 schedule (filming began in February 2019 and concluded in June 2019), we expect it to follow a similar timeline. If things move forward as per plan 'High School Musical' season 2 will most likely premiere sometime in November 2020.
High School Musical: The Musical: The Series Cast: Who Is In It?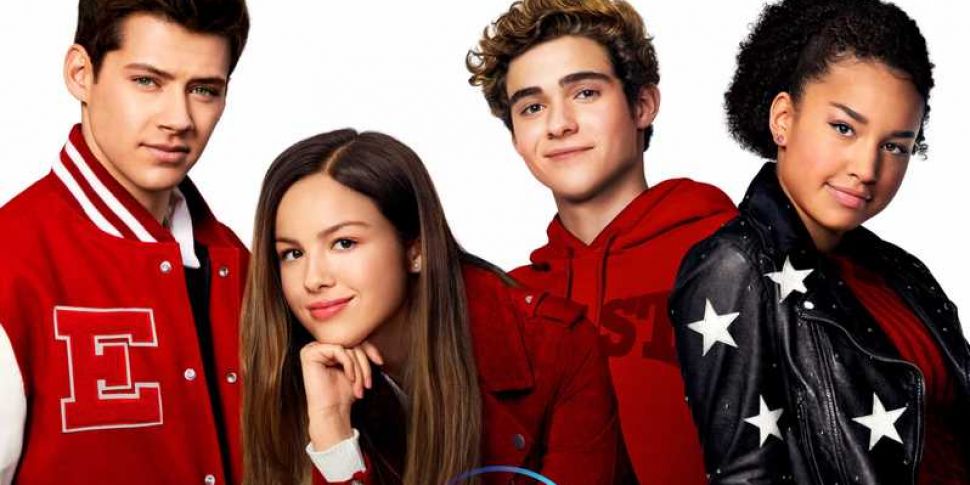 Here are the cast members of the show. Joshua Bassett stars as Ricky, Olivia Rodrigo as Nini, Matt Cornett as E.J, Kate Reinders as Miss Jenn, Julia Lester as Ashlyn, Larry Saperstein as Big Red, Sofia Wylie as Gina, Dara Renee as Kourtney, Frankie Rodriguez as Carlos, and Mark St. Cyr as Mr. Mazzara.
It has already been confirmed that all the lead cast members will be reprising their original roles in season 2. What we also know is, Joe Serafini (Seb Matthew-Smith) will be promoted to the main in season 2. We will add new cast additions if any when Disney offers more updates.
High School Musical: The Musical: The Series Crew: Who Is Behind It?
The series is created by Tim Federle, who has earlier worked on the screenplay for 2017's 'Ferdinand', for Disney's exclusive new streaming service. Oliver Goldstick serves as showrunner for the first few episodes, followed by Federle himself taking over for the remainder of the season. Federle will be returning as the creator for the second part as well.
High School Musical: The Musical: The Series Plot: What Is It About?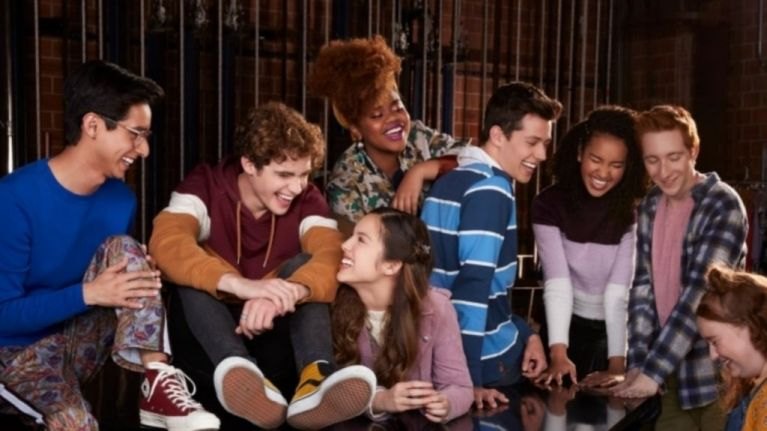 The official synopsis of the High School Musical is stated as: "a group of students at East High stage a performance of High School Musical for their winter theatre production, only to realize that there is as much drama that happens offstage as there is onstage."
To plainly begin with, this series is not a direct sequel to the eponymous film franchise. Additionally, it is created in a mockumentary format, which is again different from its movie counterparts. The story is set in a fictionalized version of East High School, the original filming location for the films.
What happens here is, a group of interested teens participates in a staging of High School Musical: The Musical as part of their school production. The students here reveal that the movies had been shot at East High. The high schoolers audition to play a part — as Gabriella, Troy, Sharpay, or even Ryan — in a stage adaptation of the movie titled 'High School Musical: The Musical', and thus the double title!
The show, as it progresses, builds up to the final performance. But of course, there are a few glitches. Gina has to intrude in between to take Kourtney's place when the latter has a short nervous breakdown. Ricky leaves his role after he witnesses his mom with her boyfriend, and hence, his primary foe, E.J. takes over.
In Act Two of the opening night, the stakes increase manifold. After the last-minute cast reshuffles in Act One, there is additional drama off-stage than on-stage. What's more? We also get to see the characters singing our favorite, "We're All in This Together" and their rendition of "Breaking Free."
With season 1 wrapping up its musical neatly, season 2 has been reported to revolve around a completely new musical — we don't know which one yet. Creator Tim Federle confirmed this in a statement, where he said: "It's going to be a different musical. We're circling a title right now that I'm really excited about. It's definitely outside of the Troy and Gabriella world."
High School Musical: The Musical: The Series Trailer:
While we wait for an update on season 2, you can check out the very high school and very musical trailer of the first season of 'High School Musical: The Musical: The Series', right below:
Read More in Previews: Marriage Story | Jumanji: The Next Level