The list of highest paid actresses for 2019 is out. Forbes recently released a list comprising of the actresses who made the most amount of money in 2018-19. First things first, there is one of the most famous faces on earth at the top. Scarlett Johansson, the actress who has been minting millions for a decade now after being as cast Marvel's Black Widow, beat out a number of top women of the industry to take the apex position. To be honest, it goes without saying that Johansson has been at the peak of her game for a long time, but we should also admit that it is almost impossible to beat Marvel when it comes to commercial success. Johansson, as we all know, burst out onto the scene with 'Lost in Translation' and then slowly climbed up the ranks to become one of the most desired actresses in Hollywood. Other names on the list are familiar faces like Jennifer Aniston and Reese Witherspoon. With all that said now, here's the list of the highest paid actresses in the world right now:
10. Ellen Pompeo- $22 million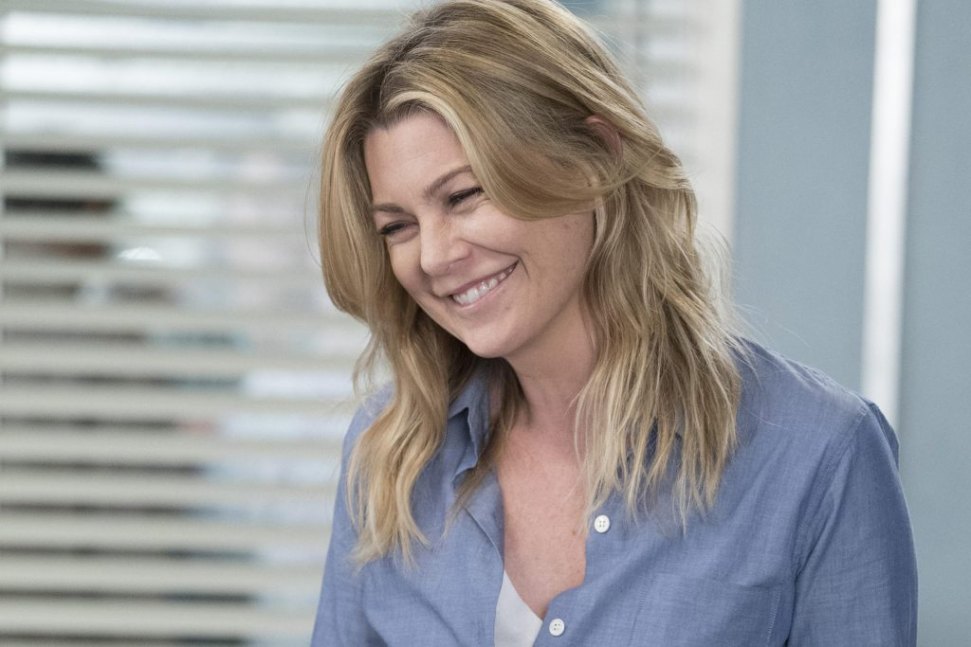 Pompeo earns her millions by being the face of the hugely popular ABC medical drama, 'Grey's Anatomy', where she plays the central character, Dr. Meredith Grey. It has been reported that she has an annual contract of $20 million with ABC, and that is from where Pompeo earns most of her money. Pompeo started her acting career with an endorsement for L'Oreal, and then moved on to play minor roles in films and TV shows. Her career did not really take off before she was cast in 'Grey's Anatomy' in 2005 with which she later became one of the highest-paid actresses on television.
9. Charlize Theron- $23 million
The most badass Hollywood actress of all time, Charlize Theron is a powerhouse of a talent who has had a highly successful film career, thanks to her impeccable versatile acting abilities. From action films like 'Mad Max: Fury Road' (2015) and 'Atomic Blonde' (2017) to a romantic comedy like 'Long Shot' (2019), Theron weaves her magic on the screen no matter the genre of the movie. Besides her onscreen roles, Theron is frequently seen producing films, which has also become one of her major sources of income at the moment. Theron has been credited as an executive producer on the Netflix original film 'Murder Mystery', and as a producer in the biographical film 'A Private War' (2018). Her acting role till now is limited to 'Long Shot', but two more films are lined up to be released this year – the animated film 'The Addams Family' and the drama 'Bombshell'.
8. Margot Robbie- $23.5 million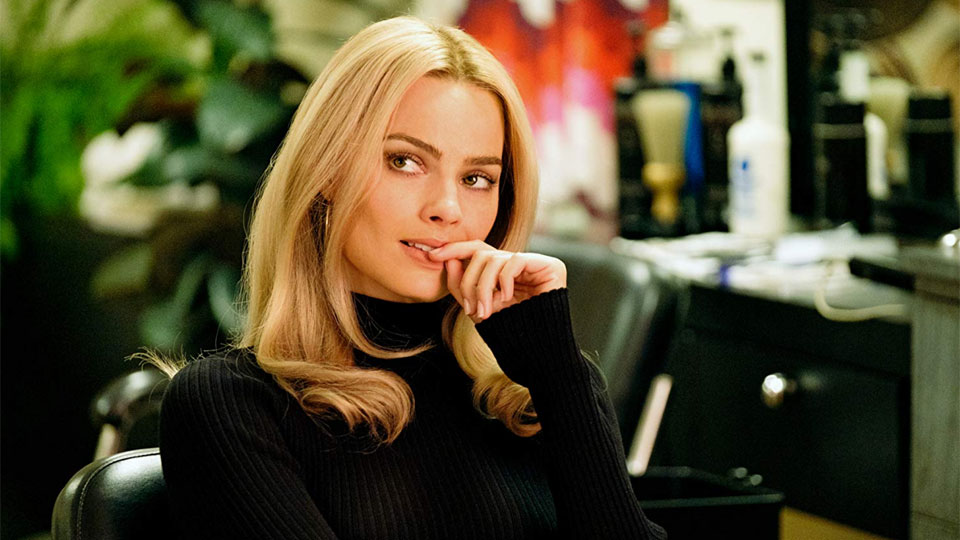 One of the most impressive rises to superstardom in recent years can be attributed to Margot Robbie. She made her big break into Hollywood with her impressive performance in Martin Scorsese's 'The Wolf of Wall Street' (2013) alongside Leonardo DiCaprio, and since then, there has been no looking back for this gorgeous Australian actress. Robbie has since portrayed Harley Quinn in 'Suicide Squad' (2016) and athlete Tonya Harding in 'I, Tonya' (2017), both performances receiving widespread critical acclaim. Robbie took the bold decision of starting her own production company, a factor which gave her more creative license on the films she works in. 2019 proved to be a wonderful year for the actress, with her producing and starring in the drama-thriller 'Dreamland' and also playing the role of Sharon Tate in Quentin Tarantino's 'Once Upon A Time In Hollywood'. Her film roles, along with her stints as a producer, helped Robbie earn a whopping $23.5 million this year.
7. Elisabeth Moss- $24 million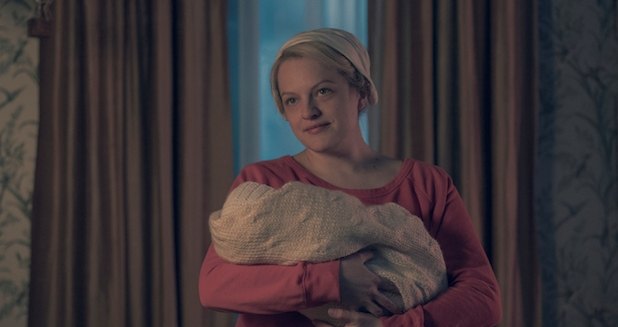 A true performer is someone who does not judge the importance of her character by the amount of screentime she receives. She's out there to portray a character in all her honesty, and does that in whichever role she plays. This description fits perfectly with Elisabeth Moss, one of the most prolific actresses in Hollywood. Moss has enthralled audiences with her performances in films, television, and theatre. She has earned a huge portion of her salary from the film roles in 'Light of My Life', 'The Kitchen', 'Us', and 'Her Smell' where she also served as the producer. Moss' major television role as the leading character Jane in the Hulu original series 'The Handmaid's Tale' also earns her a fat paycheck.
6. Kaley Cuoco- $25 million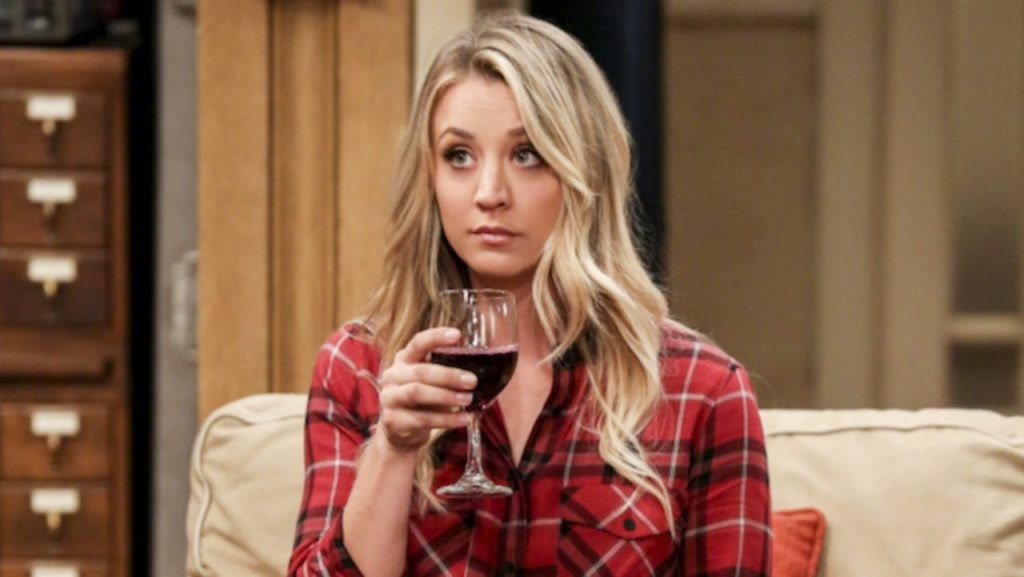 'The Big Bang Theory' star finds herself on this list based on that one show alone. TBBT was reportedly the highest-paying TV series for a long time during its run, paying the cast leads a whopping $900,000 per episode. Being the female lead of the show, there is more than enough reason to believe that Cuoco was among the top earners of the series. Interestingly, Cuoco, Jim Parsons, and others took pay cuts of $100,000 each so that other cast members could get a raise. Besides the performance pays, the cast surely gets some additional back-end pays from revenues and merchandise sales. Endorsements and her own production company Yes, Norman Productions are the other sources of income for the veteran actress.
5. Jennifer Aniston- $28 million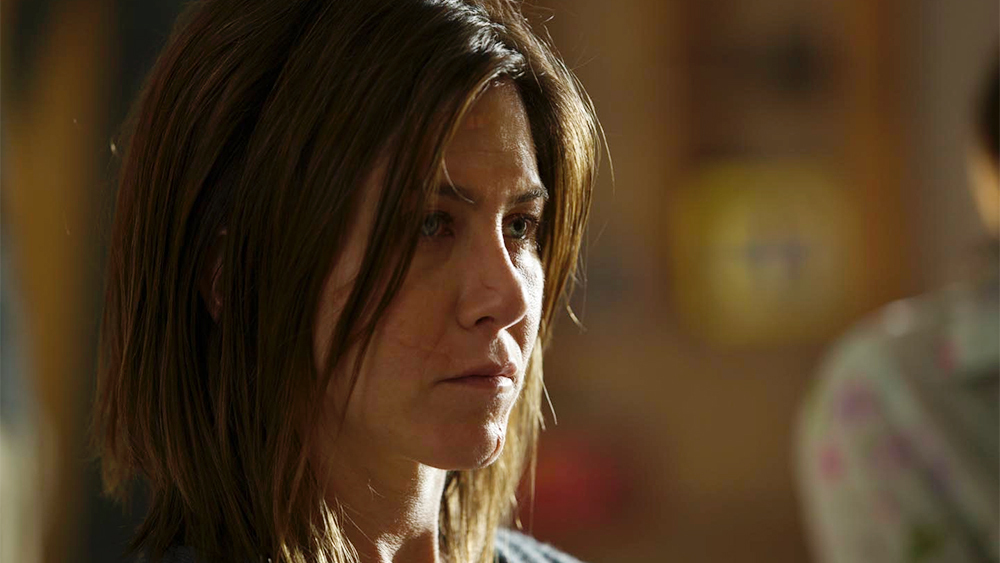 One of the most regular faces on this list, Jennifer Aniston reportedly did not take it well when one of her acting professors told her that she had a flair for comedy. The actress always saw herself as a serious performer and wanted to act in such roles. But thank god she listened to her professor! And the rest, as they say, is history! The 'Friends' star continues earning hefty bucks from the reruns and syndications of her historic sitcom. Apart from that, Aniston also remains active in both films and television. Her Netflix movie 'Murder Mystery', in which she stars alongside Adam Sandler, became a massive sensation and earned the actor rave reviews. Aniston also regularly serves as the executive producer on most of the films she works in. She will be very recently seen in the series 'The Morning Show', which is set to release on the streaming platform Apple+, where she will be acting opposite Reese Witherspoon and Steve Carell.
Read More: Best British Actresses of All Time
4. Nicole Kidman- $34 million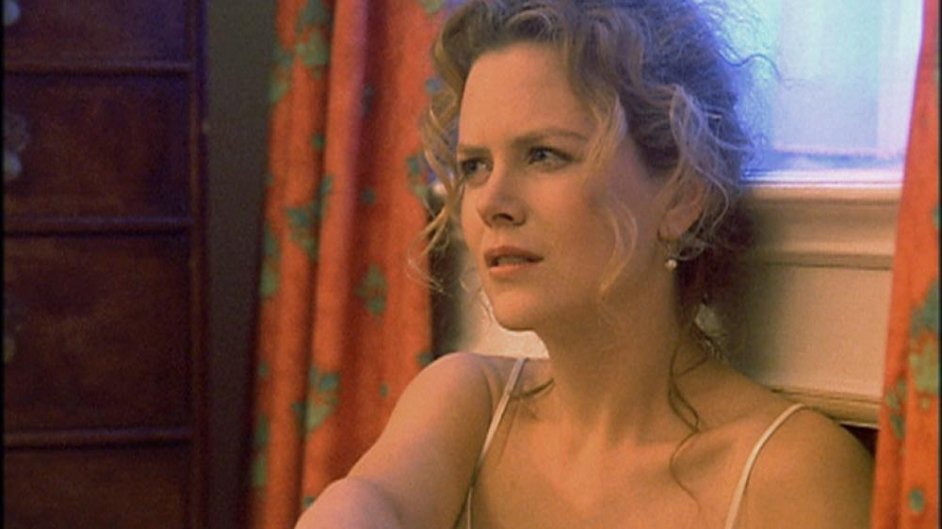 The legendary actress is still among the most sought-after female faces in Hollywood. It is her extreme versatility which makes Kidman an indispensable asset to any production she works for. The fact that Nicole Kidman started her film career way back in 1983, and still remains relevant unlike many of her peers goes to show her brilliance and adaptability. 2018-19 saw her in the films 'Boy Erased' and 'Aquaman', two completely different movies where she blends in just perfectly. Her action sequence in 'Aquaman' is probably the best thing about the movie. 2019 will see another film from this veteran actress. We'll soon be seeing her team up with Charlize Theron and Margot Robbie for the film 'Bombshell'. Kidman also gave a compelling performance in the TV series 'Big Little Lies', where she served as an executive producer besides being one of the series leads. Her performance alongside the likes of Reese Witherspoon and Meryl Streep became the talk of the town.
Read More: Best Spanish Actresses Working Today
3. Reese Witherspoon- $35 million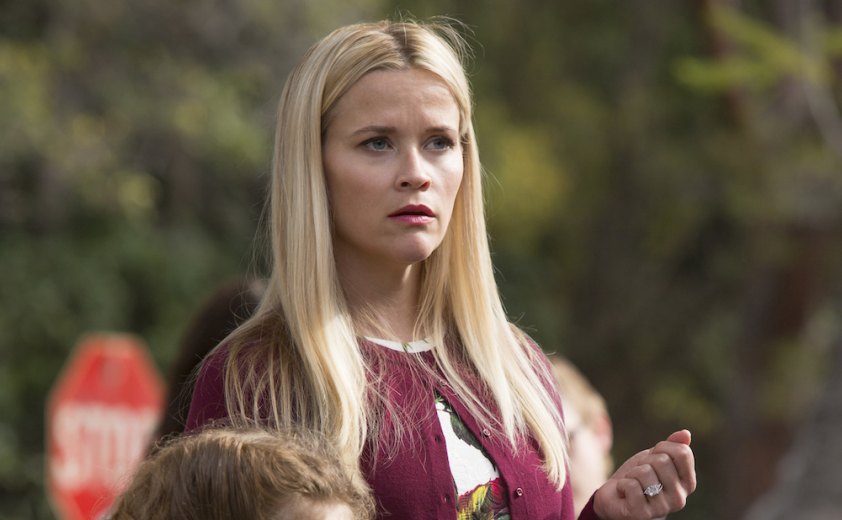 After remaining extremely busy most of her life, the veteran actress has now taken to producing films and TV shows, and has mostly remained busy with her work behind the camera this year. Witherspoon is one of the most critically acclaimed actresses of her generation, having won the Academy Award in 2006 for her performance in the Johnny Cash biopic, 'Walk The Line'. We last saw her on the big screen in the mildly successful Disney fantasy film, 'A Wrinkle In Time' (2018). Up next, she is producing the films 'Lucy In The Sky' and 'Dry', which are set to release in 2019 and 2020 respectively.
Witherspoon's performance in the acclaimed two-season series 'Big Little Lies' was also met with praise. She is truly brilliant in a cast that features other powerful performers like Meryl Streep and Nicole Kidman. Witherspoon will be seen next in the Apple TV+ series 'The Morning Show' besides Jennifer Aniston and Steve Carell, and 'Little Fires Everywhere', a Hulu miniseries. Witherspoon serves as an executive producer for both these shows.
Read More: Best Mexican Actresses
2. Sofia Vergara- $44.1 million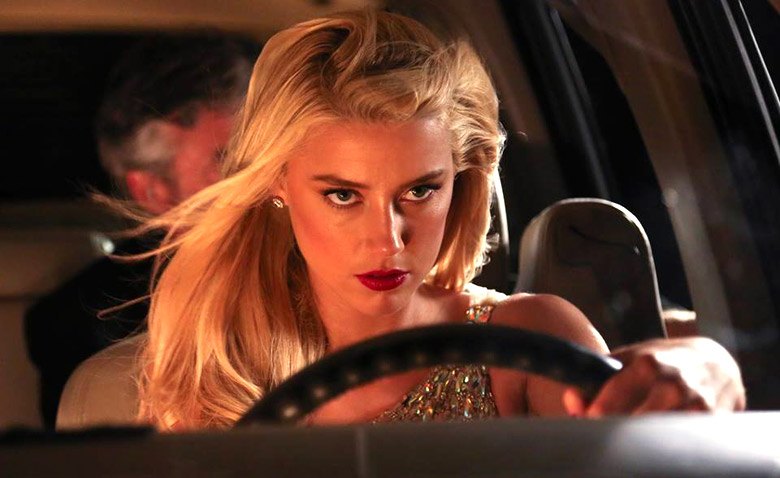 Just like Kaley Cuoco and Ellen Pompeo, it is her role in the long-standing TV series 'Modern Family' that sees Sofia Vergara take home the big bucks. She is the highest-paid actor on American television, miles ahead of the person second on the list – Jim Parsons himself. 2018 saw the veteran actress in the comedy-heist film 'The Con Is On' besides Uma Thurman and Tim Roth. Vergara has a number of endorsements and producer credits to her name. Even after 'Modern Family' ends this year, she will remain with a fat purse owing to her clothing line, Sofia Jeans and a furniture line designed after her.
Read More: Best 90s Actresses
1. Scarlett Johansson- $56 million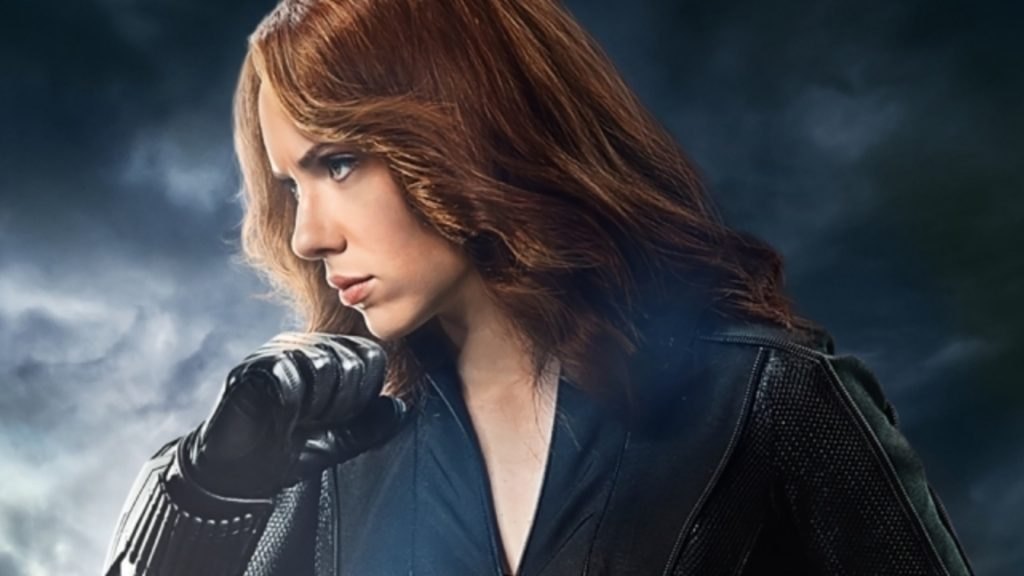 It is true that Scarlett Johansson and Robert Downey Jr. are the two actors who helped garner a lot of attention to the Marvel franchise when it first came out. But Marvel, too, has shown these actors how much they mean to them by handing them fatter paychecks than most other actors in the world. Johansson, besides claiming an enviable eight-figure salary for her films with Marvel, also receives heavy back-end deals which take her earnings to the skies. Her appearances in 'Avengers: Infinity War', 'Captain Marvel' and 'Avengers: Endgame' are the reasons why Johansson has managed to become the highest-paid actress twice in a row. It is rather impressive to see her opting for a low-budget independent drama in Noah Baumbach's 'Marriage Story' which is already gaining rave reviews after its premiere at the Venice Film Festival. With this film, Johansson has again proved to the world that she does not require CGI and big budgets to deliver memorable performances.
Read More: Best Young Actresses Working Today