Hilary Swank is an American actress and producer. She has received two Academy Awards, two Golden Globe Awards, two Critics Choice Awards, and a Screen Actors Guild Award. She made her film debut in a minor role in the movie 'Buffy the Vampire Slayer', before making her breakout role in the fourth installment of 'The Karate Kid' franchise, 'The Next Karate Kid' in 1994. On television, she was part of the main cast in the eighth season of the drama series 'Beverly Hills 90210' as single mother Carly Reynolds from 1997 to 1998. She garnered critical acclaim for her portrayal of Brandon Teena in the 1999 biographical film 'Boys Don't Cry', which earned her the Academy Award for Best Actress and the Golden Globe Award for Best Actress in a Motion Picture – Drama. She starred in Clint Eastwood's 2004 sports drama film 'Million Dollar Baby' as struggling-waitress-turned-boxer Maggie Fitzgerald, which won her a second Academy Award and Golden Globe Award for Best Actress.
Swank has also starred in films such as 'The Gift' in 2000, 'Insomnia' in 2002, 'The Core' in 2003, 'Iron Jawed Angels' in 2004, 'Red Dust' in 2004, 'The Reaping' in 2007, 'P.S. I Love You' in 2007, 'Freedom Writers' in 2007, 'The Homesman' in 2014, 'You're Not You' in 2014 and 'Logan Lucky' in 2017. In 2018, she portrayed Abigail Harris Getty in the FX series 'Trust', opposite Donald Sutherland as J. Paul Getty.
In 2007, Swank starred in 'Freedom Writers', about a real-life teacher, Erin Gruwell. Many reviews of her performance were positive, with one critic noting that she "brings credibility" to the role, and another stating that her performance reaches a "singular lack of artifice, stripping herself back to the bare essentials". She next starred in the horror film 'The Reaping' in 2007, as a debunker of religious phenomena. The same year, she also appeared in the romantic drama 'P.S. I Love You' with Gerard Butler. She portrayed the pioneering aviator Amelia Earhart in the 2009 biopic 'Amelia', which she also co-executive produced through 2S Films, a production company she established with producer Molly Smith.
In 2012, her audiobook recording of Caroline Knapp's 'Pack of Two: The Intricate Bond Between People and Dogs' was released at Audible.com. In 2013, she starred in the television film 'Mary and Martha' alongside Brenda Blethyn. In 2014, she played the lead role of Kate Parker, a woman whose life is shattered when she develops the degenerative disease ALS, in 'You're Not You'. The film co-starred Emmy Rossum and Josh Duhamel. In 2017, she appeared in Steven Soderbergh's heist comedy 'Logan Lucky' as Special Agent Sarah Grayson, alongside Channing Tatum and Daniel Craig, and portrayed lawyer Colette Hughes in Bille August's drama film '55 Steps'.
At this point, the question that might be circling your mind is what is the next Hilary Swank project? Well, the good news is that we have a clear answer to that question. Here is the list of upcoming Hilary Swank films and television shows scheduled to release in the near future. We can only hope that the latest Hilary Swank projects would be as good as some of her recent ones.
4. Fatale (2020)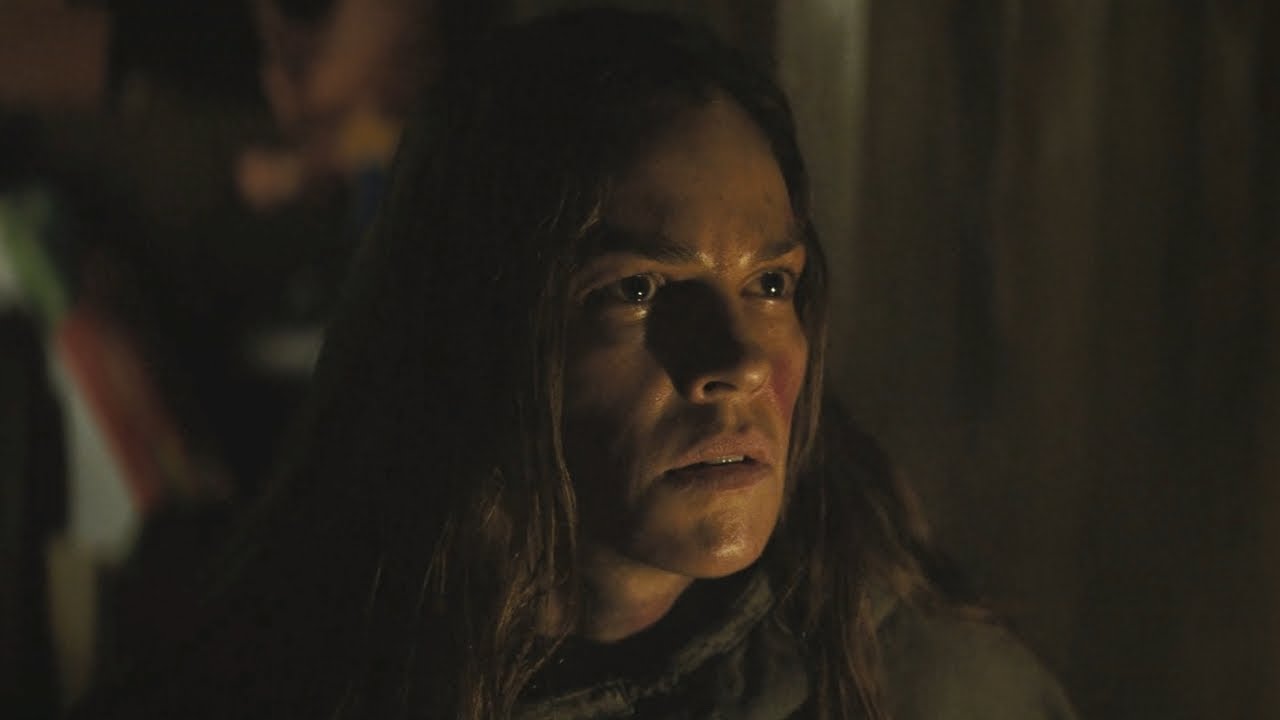 Michael Ealy and Mike Colter will star opposite Hilary Swank in Deon Taylor's noir thriller 'Fatale'. Ealy will portray a married man who is tricked into a murder scheme by a seductive female police detective, played by Swank. Colter plays Ealy's best friend and business partner. Tyrin Turner and Geoffrey Owens have also been cast in supporting roles.
Taylor is directing 'Fatale' from a script by David Loughery. He is also producing the film with his Hidden Empire Film Group partners Roxanne Avent and Robert F. Smith. Two-time Oscar nominee Dante Spinotti will be the director of photography. The movie is slated to be released on October 9, 2020.
Read More: Emma Watson Upcoming Movies
3. BoJack Horseman (2014-)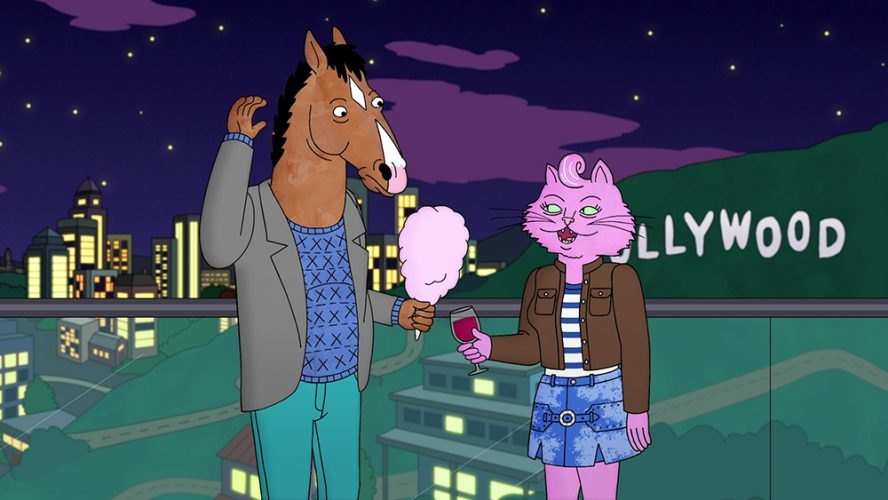 Netflix's 'BoJack Horseman' is breathing proof that animated shows do not only need to be targeted at kids. They can have adult themes and deal with complex issues regarding life and the universe. The series follows the titular character, who happened to be the star of an old Hollywood show called 'Horsin' Around'. Despite being popular at one time, BoJack finds out that fame is transitional, as is the validation that comes from it.
Now, washed out, BoJack goes through a crisis of sorts and starts to spiral down in his own sense of ennui. Still living in Hollywood, he displays destructive patterns while complaining about everything. In a world where anthropomorphic animals live alongside humans, BoJack makes a comeback to tell his story, while having to meet the demands of his girlfriend, roommate, all the while juggling the antics of his rival, Mr. Peanutbutter.
The show has been lauded for its take on depression, trauma, addiction, sexism, and racism. Swank appears in the role of Joey Pogo, in the latest season, lending her voice to the character. She is one of the guest cast members that the show is in a habit of adding, and knowing Swank's prowess, she will surely manage to stand out in her role.
2. Away (TBA)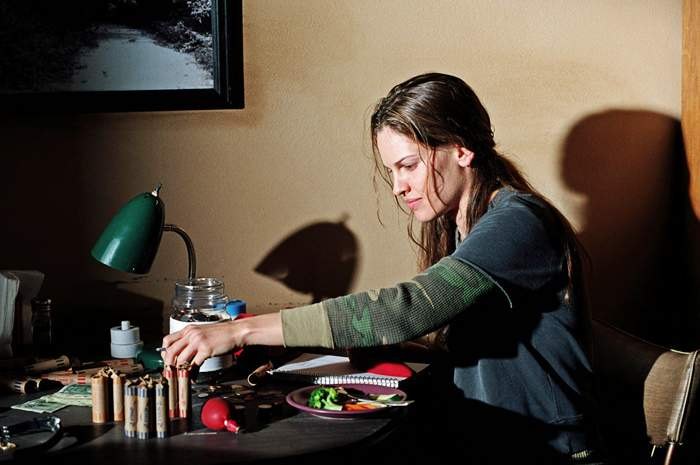 'Away' is an upcoming science fiction series that has been created by Jessica Goldberg. Space travel can cause rifts in families and the human psyche, at the prospect of separation and the anxiety it causes. People have to contemplate the vastness of space itself, as well as the many dangers it poses, even though the expeditions are made in the name of science, for the betterment of humanity.
In such a setting, an American astronaut has to struggle with leaving her husband and daughter behind, while embarking on a dangerous mission in outer space, accompanied by an international crew. In most cases, the experience of separation anxiety is told through the eyes of male individuals. Think back to Christopher Nolan's 'Interstellar'. However, it is refreshing to see a woman having to deal with the problem in 'Away'.
Swank appears in the role of Emma Green. Since the premise of the show promises that there will be drama, one must be glad to have performers of Swank's caliber on board, since she will be sure to accentuate the quality of the show, overall. However, it must be noted that the series is currently in pre-production stages, and it will be a while before it arrives.
1. The Hunt (TBA)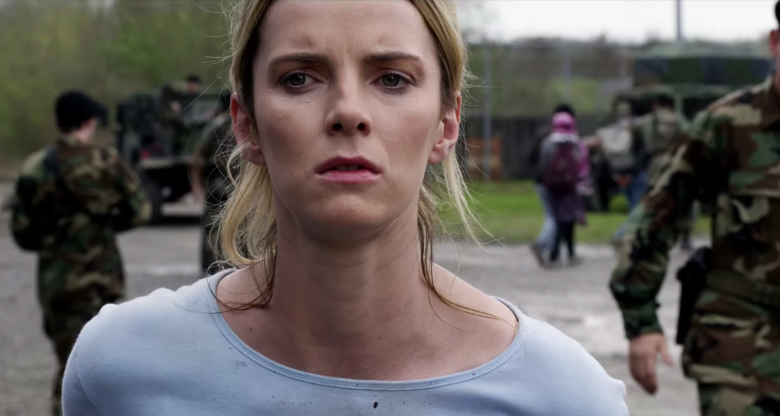 Sometimes things just go wrong for movies, and they end up getting stuck in the pipelines. That is exactly what happened with Craig Zobel's 'The Hunt', a thriller. The movie is loosely based on 'The Most Dangerous Game', a 1942 short story by Richard Connell.
The plot follows 12 strangers who mysteriously wake up in a clearing with no idea about how they got there or where they are, for that matter. Soon they discover that they are to be hunted by a group of elite people in a kind of twisted sport. However, the tables are turned when one of the hunted begins to take the fight to the hunters, killing them off one by one.
'The Hunt' reportedly has the elites referring to the hunted as 'deplorables' harking back to Hillary Clinton's comments about the supporters of President Trump. In fact, there are reports that the earlier drafts of the movie had conservative Americans as the heroes. However, due to the recent spate of violence in America, and President Trump linking it to Hollywood content, as leaders often do instead of addressing the real issue, the release of 'The Hunt' has been stopped. While an international release is still possible, it remains to be seen whether the studio lets this movie see the light of day at all.
ALREADY RELEASED
I Am Mother (2019)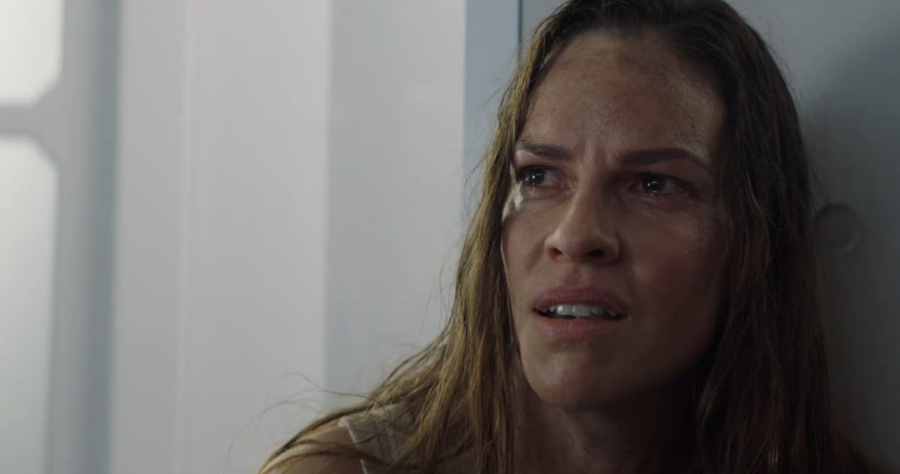 'I Am Mother' is an Australian thriller/science fiction film starring Hilary Swank, directed by Grant Sputore and written by Michael Lloyd Green. The film follows a teenage girl (Clara Rugaard) who is raised underground by a robot Mother (Rose Byrne) designed to repopulate the earth following an extinction event. The inexplicable arrival of a blood-drenched woman (Swank) threatens this bond, calling into question everything the girl was told about the outside world. She starts probing the robot's nature and discovers the truth of the Mother's greater mission.
Principal photography was completed in 2017 in Australia's Adelaide Studios. It marks Sputore's feature film debut. The screenplay was on the 2016 Black List. The "Mother" robot was built by Weta Workshop. The movie released on June 7, 2019.
Read More: Jennifer Lawrence Upcoming Movies