Hulu's new documentary, 'Hillary' turns the light on the former First Lady, who has since then remained an important member of the Democratic Party. The four-hour incisive look into her life brings forth a lot of details, including her ex-boyfriend.
While she is remembered for being the First Lady during Bill Clinton's Presidency, she did have relationships before that. The Hulu documentary does not go too deeply into it, which might leave you wondering about who Hillary's ex-boyfriend is. We have got you covered in that regard.
Who is Hillary Clinton's Ex-Boyfriend?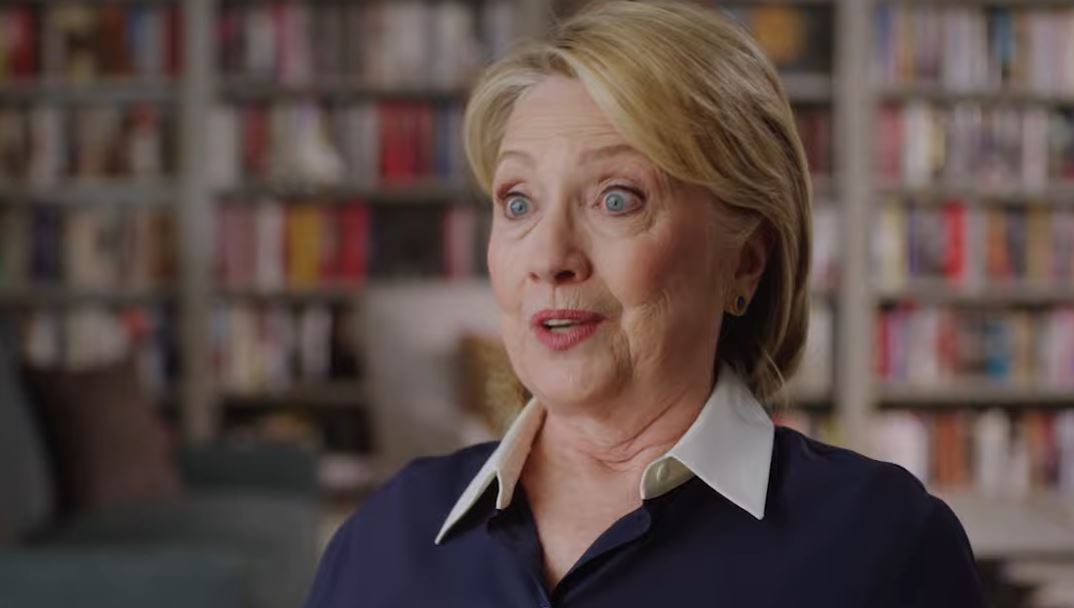 Before she met and fell in love with Bill Clinton, Hillary had another relationship, that her college friend said, was an intense love affair. Her then-boyfriend also conscientiously objected to the Vietnam War. Although 'Hillary' does not mention his name, we know him to be David Rupert.
Born on January 16, 1948, in Syracuse, N.Y., Rupert met Hillary in Washington DC when the two were working as interns for the Republican party. It was the summer of 1968. Rupert was a Government major from Georgetown University and was coincidentally Bill Clinton's classmate. However, Bill was yet to meet Hillary.
Rupert and Hillary went on to date for three years, and Hillary has described him as 'handsome' and a 'Greek God'. In fact, they were still dating when Hillary met Bill. Rupert is believed to have told Hillary to go for him if she felt it was right. As for Rupert himself, he eventually moved to a house in Westport, Connecticut.
However, he continued dating Hillary while she was at Yale Law. Although Hillary made weekend trips to Bennington, Vermont, where Rupert lived then, their differences grew. Neither was willing to relocate, to accommodate the other. Moreover, they ended up arguing about politics, and war.
Rupert also mentioned, that in the final stages of their relationship, he'd never expressed a desire to be the President of the United States. He felt that Hillary was looking for that, in a partner. As for Rupert, he'd go on to the non-profit sector, which is noble but did not happen to be the direction that Hillary's life was headed, at that point.
He worked for 25 years in various management roles, most notably at Pitney Bowes and HQ Global Workplaces, having received his bachelor of arts degree from Georgetown University as well as a master's from the Yale School of Management.
Where is David J. Rupert Now?
Unfortunately, David J. Rupert passed away on May 22, 2009, at Centerville. He was 61 years old. At the time of his demise, he was survived by Judith O'Brien, his wife of 37 years. David also left behind a son, Ian, and a daughter, Hannah. Rupert was also survived by two sisters, Mary Jane Rupert and Gail Lyons.
His obituary reads, "David will be remembered for his sense of humor, love for life and devotion to his family and friends. He was an avid skier, golfer, gardener, and cook. He will be deeply missed by his family, many relatives, colleagues, and friends." A celebration of his life was held on July 11, 2009, at Emmanuel Episcopal Church in Weston, Connecticut.
While this wraps up the journey of David Rupert, he was one of Hillary's ex-boyfriends. Hillary Clinton, formerly Rodham, also dated Jeff Shields, who used to go to Harvard. This was back in 1965 when she started at Wellesley College. The two are believed to have had a healthy and normal relationship, which continued well into Clinton's junior year.
After Jeff and Rupert, when Hillary met Bill, their first meeting set the course of destiny, that would eventually see the couple in the venerated seat of power, at the White House.
Read More: Best President Movies