Directing a movie requires skill, patience, and a definitive vision to produce sequenced, or un-sequenced in the case of Nolan, animated frames for their audiences. Their success though, isn't a forgone conclusion. This is where your audience comes into play. Their taste and affinities to certain genres or types of scenes are generally what dictate a film-maker. Bollywood, monotonous and patriarchal as it is, has an audience which is grossly dull and unimaginative. Lewd and misogynistic item songs, physics defying action scenes, and offensive comic-banter are what define a typical Bollywood film.
Anomalies like 'Newton', 'Dangal', and 'Death in the Gunj', though, are a sign of encouragement and a though-provoking aggravator: which Hollywood directors could succeed in Bollywood? We decided to try and capture your dreams and fantasies, and put them together into a list. Here is the list of 12 Hollywood directors who SHOULD direct Bollywood movies. Happy reading!
12. Zack Snyder
Zack Snyder is perhaps the most adored director among the young boys of the country after Christopher Nolan (obviously). Believe me, I've been around boys all my life: they love him. His energetic and suave way of utilising high-octane music to infuse energy in his action-scenes is unbelievably remarkable. His recent tie-up with DC movies has borne gleefully fruitful rewards, both for the director and the production house. His still impressive repertoire, including movies like 'Watchmen', 'Dawn of the Dead', and '300', is evidence enough for advocating his presence in an industry whose bread and butter is action, action, and guess what: more action.
11. Michael Bay
Just one reason India needs him, rather wants him: 'TRANSFORMERS'!
10. JJ Abrams
The enigmatic producer and director is widely regarded as a marketing and franchising genius. His apotheosis revival of the Star Trek and Star Wars series truly demands our respects and commendations. The genius behind projects like 'Westworld', 'Cloverfield' series, and the 'Star Wars' franchise, can surely strive and succeed in giving India its first big franchise success. Though Abrams has sometimes been criticised for compromising art substance for subject, his unique and affable way of approaching film-making and the whole process makes him a top contender for one of the brightest in contemporary times.
9. M Night Shyamalan
The "twist master", as they call him, is an obvious entry in the list. With blockbusters like 'The Sixth Sense', 'The Village', and his redemption in the form of 'Split', Shyamalan is an undoubted prodigy. Hailing from India itself, the director's mainstream-oriented films often leave us gasping for breath and clumsily holding on to our seats. His deft way of fabricating various elements of his film into a neat, cohesive, and cognitive narrative is highly regarded and appreciated by the audiences. Made-in India, and definitely Made-for India.
8. Kathyrn Bigelow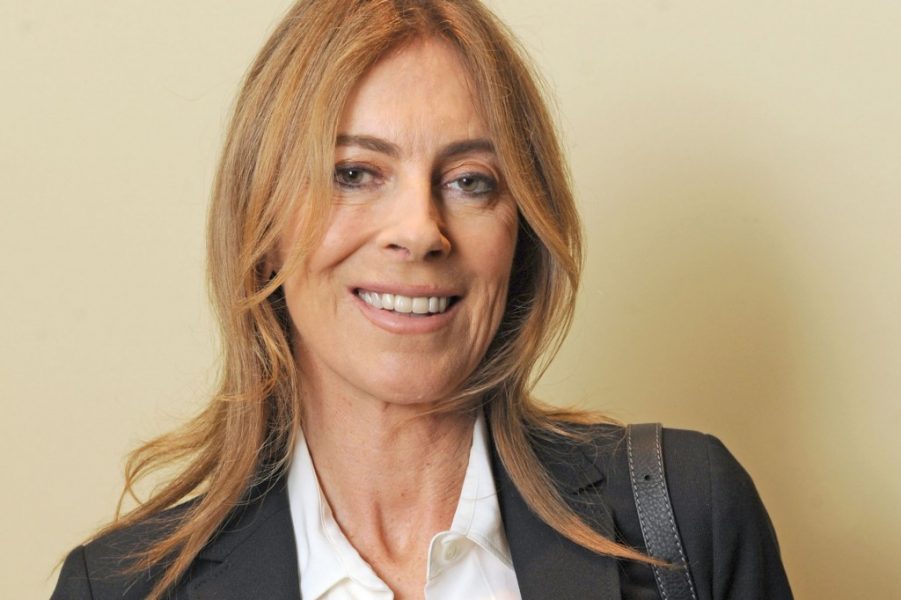 The First Lady of Hollywood is the undisputed queen of the industry. With her gnawing penchant for war and action films, Bigelow certainly could prove to be a handful in an industry which has seen a kind of renaissance period of late. Akshay Kumar and his fast-paced thrillers, primarily dealing with issues like terrorism and human-trafficking at its core, have brought about a revolution that has picked up pace and admirers without much effort. 'The Hurt Locker' and 'Zero Dark Thirty' in succession became instant revelations in Hollywood when they released, and her feat as the only woman ever to win the Best Director Academy award remains unmatched. Hopefully we can see her and Akshay collaborate one day!
7. Richard Linklater
"The hero Bollywood needs, but doesn't deserve." Whenever I am tasked with describing Linklater, or any of his works, I come up embarrassingly short. Possibly the least probable candidate to succeed in a broody and ignorant industry, Linklater's films are the most vulnerable. He is most profoundly known for his realistic and natural humanist films, which mainly revolve around suburban culture and the effects of the passage of time. Comparing him with someone like an Imtiaz Ali would be blasphemous, as many Indian producers have done, but comparing their styles won't be such a terrible idea. Perhaps Linklater could give India its 'Boyhood'. Please come to India!!