There are a number of TV shows in the spy thriller genre, but only a few manage to keep the audience interested as long as 'Homeland' has. Based on the Israeli show, 'Prisoners of War' which is created by Gideon Raff, it begins with the suspicion of a CIA agent on a prisoner of war who returns home after eight years. The series is developed for Showtime by Howard Gordon and Alex Gansa, who also executive produce the show, alongside Raff, Michael Cuesta, Henry Bromell, Meredith Stiehm and Alexander Cary, among others. Lauren White, Katie O'Hara, Charlotte Stoudt and Mandy Patinkin serve as the producers. 'Homeland' is one of the most popular shows of the network and has brought in a lot of accolades as well. It has won eight Emmys out of twenty-nine nominations, and five Golden Globes.
Homeland Season 8 Cast: Who is in it?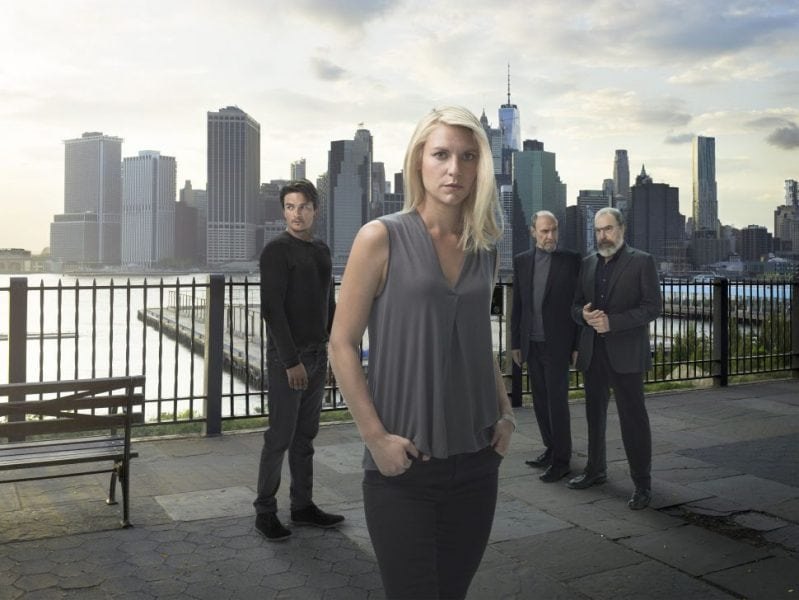 The protagonist of 'Homeland' is Carrie Mathison, a CIA agent suffering from bipolar disorder. She is brought to life on the screen by Claire Danes. She is a three-time Emmy winner, two of which she has received for her work in 'Homeland'. Her other well-known roles include 'My So-Called Life', 'Temple Grandin', 'Romeo + Juliet', 'The Rainmaker' and 'A Kid Like Jake'. Mandy Patinkin plays the role of Saul Berenson, Carrie's mentor and close friend. He is known for working in 'The Princess Bride', 'Wish I Was Here', 'Chicago Hope' and 'Criminal Minds'. Over the course of various seasons, the series has been joined by actors like Damian Lewis (who was one of the main characters till the fourth season), Morena Baccarin, David Harewood, Morgan Saylor, Rupert Friend, Tracy Letts and Nazanin Boniadi, among others.
The main cast is expected to reprise their roles in the final season. Reportedly, Danes' husband, Hugh Dancy, is also joining the cast of the final season in the role of John Zabel, the new foreign policy advisor at the White House. He is an Emmy nominated actor known for his work in 'Hannibal', 'Ella Enchanted', 'Elizabeth I', 'Adam' and 'The Path'. Sam Trammell is also set to appear in the role of Vice President Benjamin Hayes. The Tony-nominated actor is known for his roles in 'True Blood', 'The Fault In Our Stars', 'The Order' and 'This Is Us'. Numan Acar ('Aladdin', 'Prison Break') plays the role of Haissam Haqqani, Nimrat Kaur ('The Lunchbox', 'Wayward Pines') appears as Tasneem Qureshi and Beau Bridges ('The Second Civil War', 'Without Warning: The James Brady Story') plays the role of President Ralph Warner.
Read More in TV Preview: The Indian Detective | The Looming Tower
Homeland Plot: What is it about?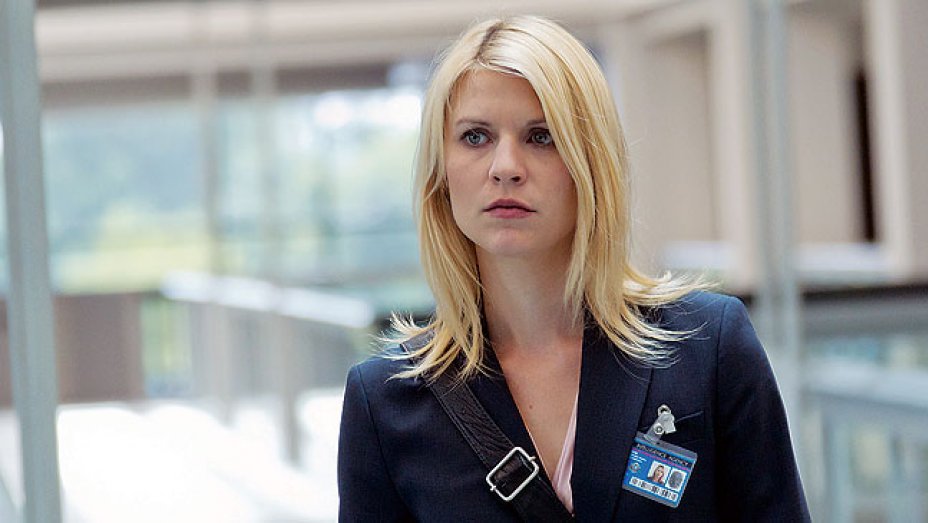 The story of 'Homeland' starts with the return of a US Marine Sergeant after eight years of captivity under al-Queda. While his return is celebrated by everyone, Carrie Mathison thinks that he has been recruited by the terrorist organization. Over the course of the next four seasons, their story takes a complicated arc where the true motivations of Brody are revealed, while a romantic relationship develops between him and Carrie. After his death in the fourth season, the series fully focuses on telling Carrie's story.
The final season might start with a time jump, which is reasonable considering the bad condition we last saw Carrie in. Saul's team had been successful in extracting Simone from Moscow, but in her place, Carrie was caught and she had to spend seven months in a cell. When she is finally released in a prisoner exchange, she seems to be severely unhinged, to the point that she doesn't even remember Saul. In the eighth season, the main plot is set to revolve around America's issue with Afghanistan. Saul, who is now the NSA, is charged with ending the war in Afghanistan, which means that he might have to enter negotiations with the Taliban. He can't handle this alone, and this is where Carrie comes in. However, she is still recovering from her traumatic experience in Russia, and this is sure to create some problems for both of them.
Read More in TV Preview: Rilakkuma | Lost In Space
Homeland Season 8 Release Date: When Will It Premiere?
'Homeland' Season 7 premiered on February 11, 2018. There had been speculations for a while that the show's days were numbered, and Danes had even hinted such a thing in one of her interviews. The seventh season was well-received by everyone, and the series was renewed for a final season of 12 episodes. On August 2, 2019, the network revealed that 'Homeland' Season 8 will premiere on February 9, 2020. The show was initially supposed to premiere sometime in June 2019. However, Levin said that they have moved the premiere back due to "international production demands."
'Homeland' Season 8 is set in Afghanistan, which is being shot in the backdrop of Morroco. This setting serves as a call-back to a previous season, and we expect some familiar faces to make an appearance. The expectations of the fans are high for the last season. For a show that has fared so well for so long, we don't want it to have an unsatisfactory end. Showtime CEO and President described 'Homeland' as a "game-changing series for Showtime, as provocative about the world we live in as it is prescient. The project is a richly written character study that is now ready for its natural conclusion. Viewers will be rewarded by the way Alex brings Homeland home." Levine has promised "a breathless, surprising and moving ride to its conclusion." When we find out more information on the matter, we will update this section.
Homeland Trailer:
2019 has been a difficult year for the audience as a number of popular shows have met their end this year. 'Homeland' is set to join the club, and considering the level of intrigue it has maintained throughout the run of seven seasons, we expect it to go out with a bang. The trailer for the eighth season hasn't been released yet. We will update this section as soon as that drops. Meanwhile, you can watch all its previous seasons on Showtime and Hulu. Here is the trailer of the seventh season to refresh your memory.
Read More: Best Terrorism Movies on Netflix