What are the hottest movies of recent times? We will try to answer this today in this article. Before that let's try to define what a hot film is. Your first reaction to that question might be what arouses you sexually can be called as hot. And that's completely true. But there are other measures presence of hot looking actors and hot scenes.
There have been several films made this decade that qualify as sexy movies. I will try list down the hottest films among them. Let's hope you agree on this list of hottest movies of this decade (2010-2018).
10. Magic Mike (2012)
A story of male strippers with chiseled bodies. A film that expectedly was a massive hit due to ladies flocking to the theaters. The bare-chested Channing Tatum and Matthew McConaughey made head turns and hearts swoon with some amazing dancing and well-timed jokes. It effectively made Tatum a sex symbol among the fans, and established McConaughey as a serious actor.
Read More: Movies With Most Nudity
9. Adore (2013)
A pair of childhood friends and neighbors fall for each other's sons. Naomi Watts and Robin Wright play the two mothers in the film. I don't think I need to say more. Watch it and tell.
Read More: Best TV Show Sex Scenes of 2017
8. Fifty Shades of Grey (2015)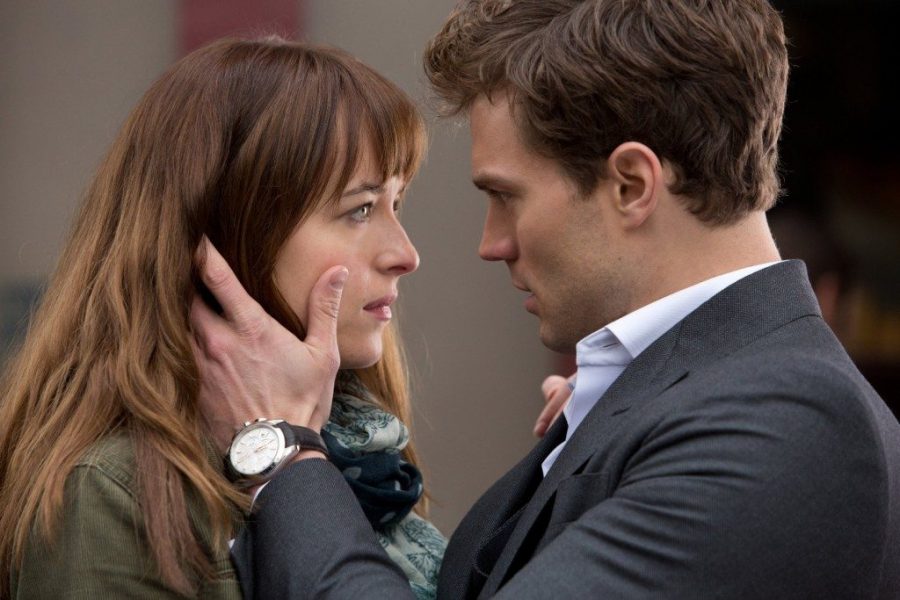 A movie that neatly portrays the "grey" shades of one Mr Christian Grey, who, though being a billionaire, doesn't carry the legacy and ingenuity of the likes of Tony Stark, except for one thing. Anastasia Steele confronts her inner desires for sex and her attraction towards the dominance of Mr Grey before she finds herself lost between love, lust and submission. If not for Mr Grey's billionaire status, there's a very thin invisible line between '50 Shades of Grey' and torture porn. Still, the very success of the film is a proof that people loved it.
Read More: Actresses Who Went Fully Nude
7. The Handmaiden (2016)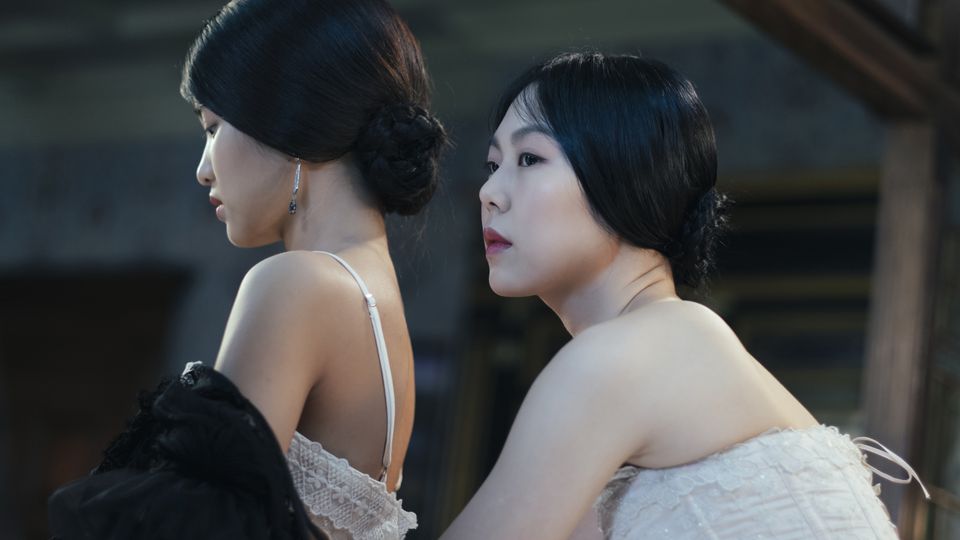 You must have heard of Park Chan-wook, the celebrated director of 'Oldboy'. This ravishing new crime drama inspired by the novel 'Fingersmith', is the story of a young Japanese Lady living on a secluded estate, and a Korean woman who is hired to serve as her new handmaiden, but who is secretly involved in a conman's plot to defraud her of her large inheritance. With a lesbian sex scene that is as hot as it gets, you won't be disappointed with this film that has Chan-wook's singular vision and energy stamped on it.
Read More: Best Incest Movies
6. High Rise (2016)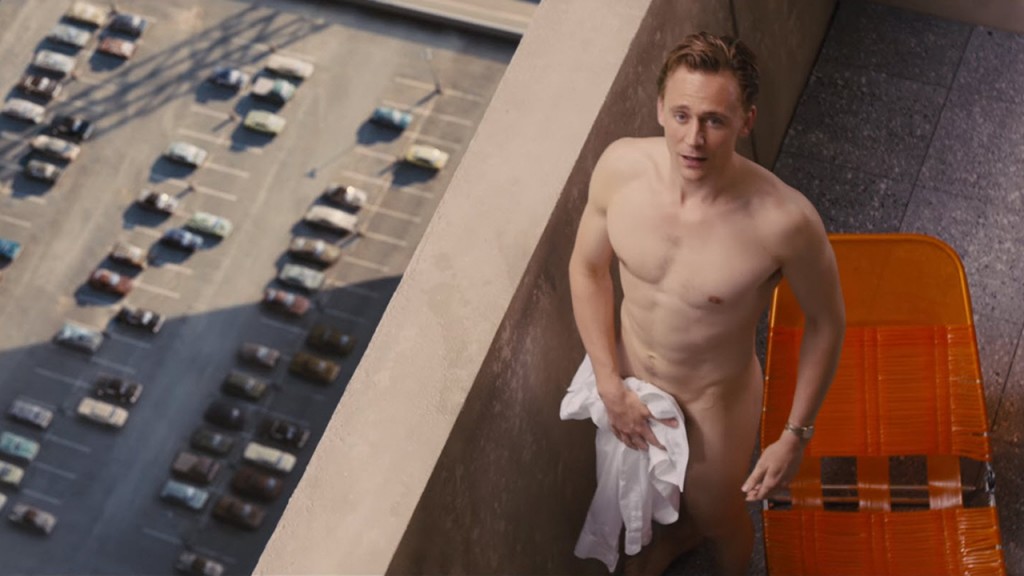 Based on a J. G. Ballard novel of the same name, 'High-Rise' follows Dr. Robert Laing (Tom Hiddleston) who moves into an ultramodern, luxury high rise apartment building whose residents are stacked according to social class. Life seems like paradise to the solitude-seeking Laing. But as power outages become more frequent and building flaws emerge, particularly on the lower floors, the regimented social strata begins to crumble and the building becomes a battlefield in a literal class war. When you have recently declared sexiest man alive in the movie, things are obviously going to get hot. On top of that, add a orgy scene to the mix.
Read More: Best PG-13 Movies
5. Love (2015)
This is the only photo I could find of the three protagonists wearing clothes. Gasper Noe's erotic 3D venture follows the lives of three eligible bachelors with a perennial penchant for adventures. The titillating drama opens up with a racy and sensual threesome amongst a pair of experienced ex-lovers, Murphy and Electra, and a fledgling novice exchange student from Denmark, Omi. The film ruffled feathers when it was premiered at Cannes.
Read More: Best NC-17 Movies
4. Carol (2015)
'Carol' is a film that is simmering with underlying sexiness. The film possesses a kind of beauty and warmth is so delicate and lets you feel the long repressed emotions of its characters seeping out. It also has a this long and beautiful sex scene that will certainly raise the temperature in the room.
Read More: Best G-Rated Movies
3. A Bigger Splash (2016)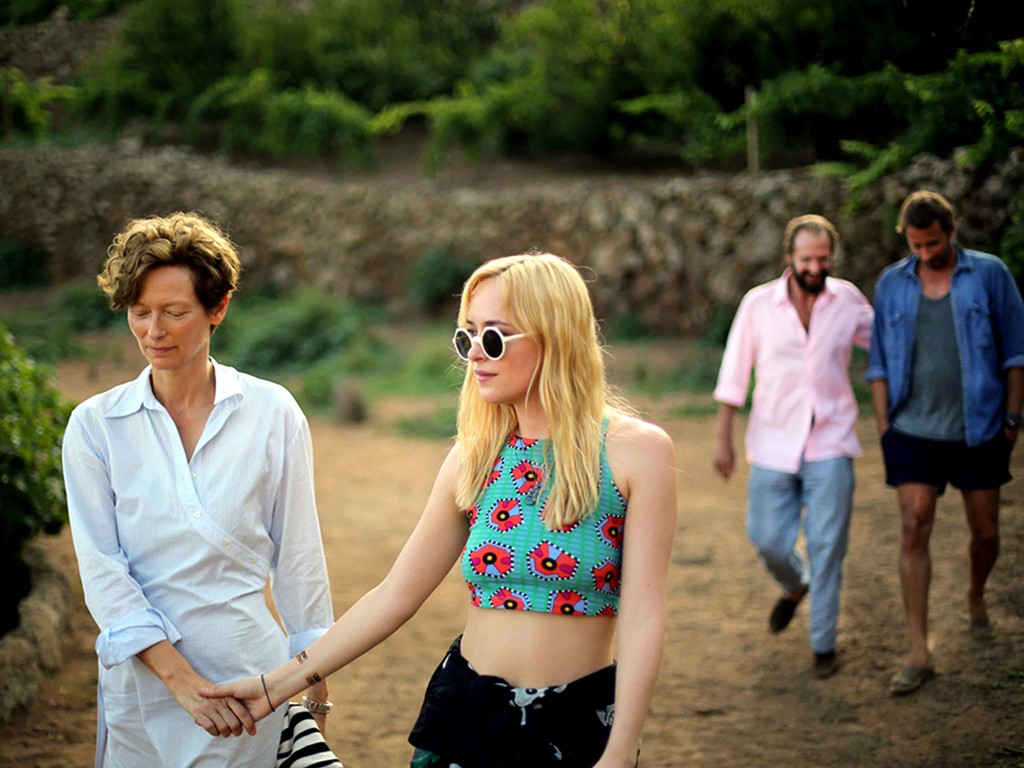 Tilda Swinton plays Rock legend Marianne Lane, while Matthias Schoenaerts plays her partner Paul. Both are vacationing on the volcanic island of Pantelleria when iconoclast record producer and old flame Harry (Ralph Fiennes) unexpectedly arrives with his daughter Pen (Dakota Johnson) and interrupts their holiday. As Marianne starts falling under the spell of Harry again and the sultry Pen then makes a play for the unhappy Paul, who succumbs easily. Things gets more twisted as the story progress. 'A Bigger Splash' is a replete with sizzling sex scenes and plenty of nude sunbathing shots.
Read More: Richest Actors of the World
2. Nymphomaniac (2013)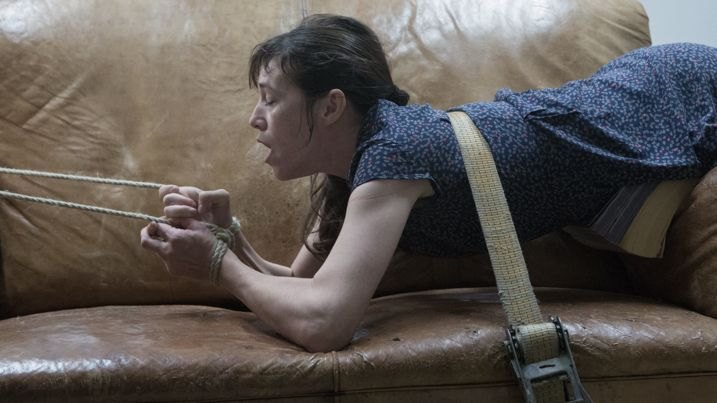 'Nymphomaniac' is the story of Joe (Charlotte Gainsbourg), a self-diagnosed nymphomaniac who is discovered badly beaten in an alley by an older bachelor, Seligman (Stellan Skarsgård), who takes her into his home. As he tends to her wounds, she recounts the erotic story of her twisted sexuality. Oddly funny and provocative, 'Nymphomaniac' may not be von Trier's best work — remember he has several great films to his name — but still it is sufficiently good enough to hold your interest from start to finish of its nearly four-hour running.
Read More: Best Torture Porn Movies
1. Blue is the Warmest Color (2013)
'Blue Is The Warmest Colour' is a coming-of-age tale of Adele, an introverted high-school girl who discovers and explores her sexuality through Emma, an aspiring artist whose hair is the warmest shade of blue. But it isn't an indulgent film bringing only a unique gay relationship to light nor is it an ode to "coming out" with stockpiled clichés of "being different." It shows how an interaction with a person, any person. can have a truly provocative impact. 'Blue Is The Warmest Colour' is a touching ode to blossoming love, fiery passion and lasting bonds.
Read More: Lesbian Sex Scenes in Movies