It wouldn't be an overstatement to say that Kevin Spacey's portrayal of the ruthless and power-hungry Frank Underwood was on television some of the finest acting in recent times. 'House of Cards' became a sensation when it first premiered in 2013. It is created by Beau Willimon and is based on the 1990 BBC show of the same name. The inspiration for the original comes from the novel written by Michael Dobbs.
The show is a political drama that charts the rise and fall of Frank Underwood, an ambitious and driven House Whip to the President of the United States. It became the first web-series to receive Emmy nominations in major categories and was actually a breakthrough for streaming services in award functions like Emmys and Golden Globes. Both Kevin Spacey and Robin Wright won a Golden Globe for their performance in the show. The show is executive produced by David Fincher, Eric Roth, Joshua Dorren, Dana Brunetti, Andrew Davies and Michael Dobbs. Several other people, including Spacey, also served as executive producers for one season or another.
House of Cards Cast: Who's in it?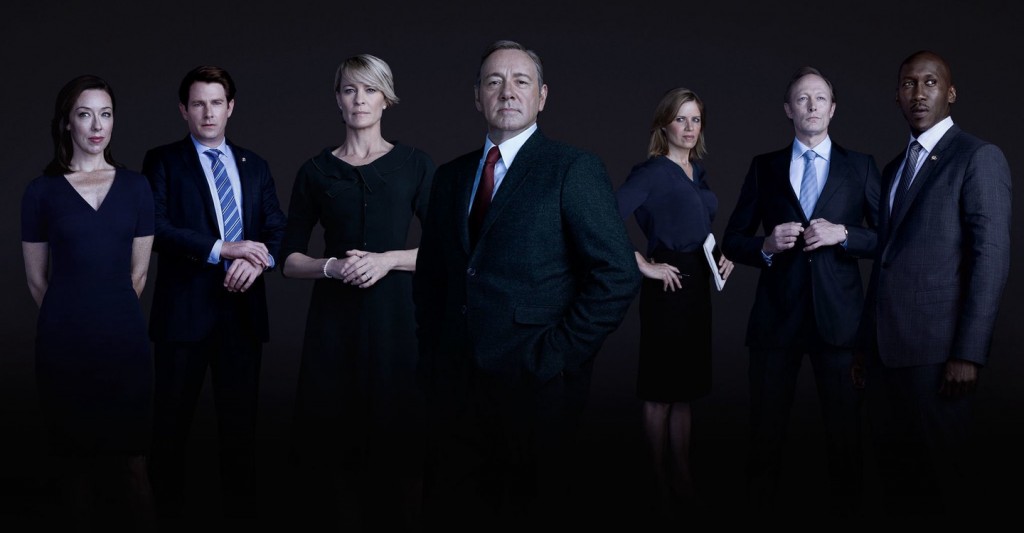 The cast for the first five seasons of 'House of Cards' is led by Kevin Spacey. He plays the role of Francis Underwood, a man who will stop at absolutely nothing to get what he wants. Spacey is a two-time Academy Award-winner, receiving the accolade for his roles in 'The Usual Suspects' and 'American Beauty'. He is also known for his roles in 'Seven', 'L.A. Confidential' and 'Beyond the Sea', among others. For the sixth season of 'House of Cards', Spacey had to exit the series after he faced controversy and received widespread media attention due to sexual allegations made by Anothny Rapp. The dragging of his name into the dirt made Netflix sceptic about continuing the series and it even stalled the production.
Robin Wright plays the role of Claire Underwood, Frank's wife and partner-in-crime. She is a Golden Globe winner and has received multiple Emmy nominations. She is best known for her roles in 'The Princess Bride', 'Forrest Gump', 'The Conspirator', 'Moneyball' and 'Wonder Woman'. After Spacey's exit from 'House of Cards', it was Wright who made Netflix realise that he wasn't the only person working on the show. There were hundreds of other people in the cast and crew. The cancellation of the series due to the actions of one man wouldn't be fair to others. The script received a do-over and Claire became the main character in the sixth season.
Michael Kelly plays the role of Douglas Stamper, one of Frank's loyal and trusted confidant. He is known for his work in 'The Adjustment Bureau', 'Now You See Me', 'Everest' and 'Changeling'. He has appeared in various TV shows like 'Black Mirror', 'Taboo', 'Person of Interest', 'Generation Kill', 'The Sopranos' and 'Kojak'. He has received Emmy nominations for Best Supporting Actor owing to his role in 'House of Cards'.
Other actors to have been a part of the show include Kate Mara, Corey Stoll, Kristen Connolly, Constance Zimmer, Michel Gill, two-time Academy Award winner Mahershala Ali, Nathan Darrow, Rachel Brosnahan, Jimmi Simpson, Joel Kinnaman, Patricia Clarkson, Diane Lane and Greg Kinnear.
Read More in TV Preview: She's Gotta Have It | Orange is the New Black
House of Cards Plot: What is it about?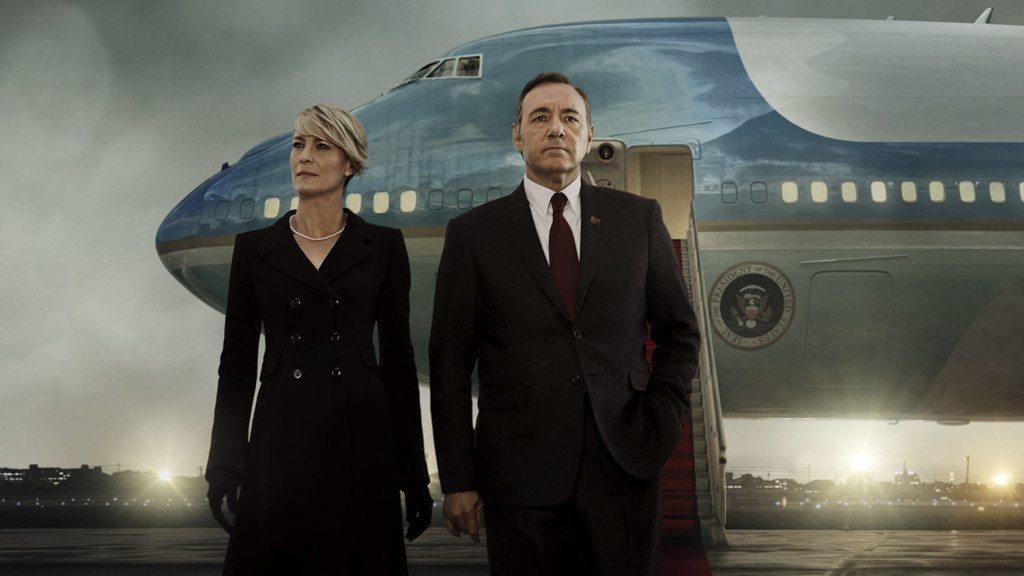 Set in Washington D.C, 'House of Cards' follows the story of Frank and Claire Underwood. Frank is a congressman and has his eyes on the position of the President of the United States. The series begins with him celebrating the victory of another man and pledges his loyalty to him. But behind his back, he hatches a plan to bring himself closer to the one thing he has wanted his entire life. Helping him in this endeavour is his wife, Claire, who is equally ruthless, if not more than him. She runs an NGO which is actually a ladder for her to further her own political ambitions.
Claire and Frank are one mind, two bodies in many ways. They don't keep any secrets from each other, not even about their affairs. In fact, they use other people to their own purpose and mostly come up with such plans together. The six season arc of the show takes the couple on a journey that has them break every rule in the book and becoming the worst version of themselves to get what they want. Frank succeeds in becoming the President. After Spacey's departure from the series, season six has Claire in the position of authority.
House of Cards Season 7 Release Date: Canceled or Renewed?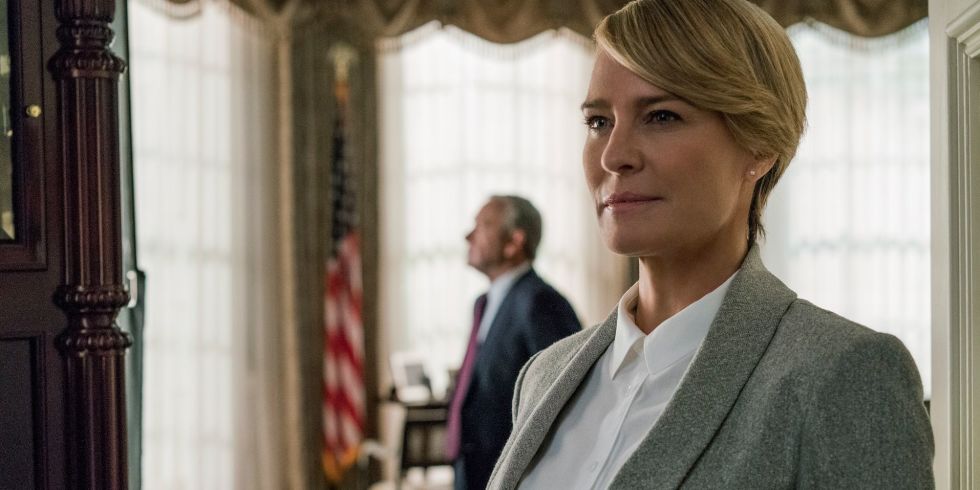 'House of Cards' season 6 premiered on November 2, 2018. It was declared by Netflix to be the final season. It brought an end to the first original series ever by Netflix and consisted of eight episodes, far less than the usual 13 that every other season had. It was reported that even before the Kevin Spacey scandal, the fate of the series had been in question.
Considering the immense fan base that the show had garnered, a wrapping up of the story was owed to the viewers. The sixth season closed the loop of everyone's story, but it also gave us an open ending. Does that mean that Netflix would be interested in bringing the series back and give us 'House of Cards' season 7? Perhaps. But I don't think that would happen in the near future because the streaming service is not where it was when it started 'House of Cards'. It is a giant now and produces a hefty amount of films and TV shows every year. For the series that has already been cancelled, I don't think Netflix would bother itself with bringing it back unless, of course, there is some solid story that just needs to be told. If any decision like this is made, we will update this section.
House of Cards Trailer
'House of Cards' has met its end, but that doesn't mean that you should forget it. If you love the show, you can always rewatch it on Netflix. Here is a look at the trailer.
Read More: Shows Like House of Cards