The 'How To Train Your Dragon' trilogy is easily one of the finest animated film series from the 2010s, if not the finest. Each installment works its magic so incredibly well that to pick the best movie from the trilogy would not do the series justice. The only other animated film franchise that achieved this and had a sequel that was at par or even better than the original is 'Toy Story 3'. But DreamWorks managed to give us not one but two visually stunning and emotionally gripping sequels to the epic tale of friendship and adventures of Hiccup and Toothless.
The films are an absolute feast for the eyes, after all, legendary cinematographer Roger Deakins served as their visual consultant. But they also have the emotional depth in them to make grown men cry. All three films earned widespread critical acclaim with Rotten Tomatoes giving the first film a much deserved 99% approval rate, with the last one getting 91%. Along with this, the three films also earned immense box-office success, making them one of DreamWorks' best film franchises till date. The final installment of the series, 'How To Train Your Dragon: The Hidden World' brought a bittersweet but fulfilling end to the saga.
While there had earlier been talks of about extending the franchise, Dean DeBlois, the director of the trilogy, felt otherwise. For good reason too. But with a premise like 'How To Train Your Dragon' there can still be good stories to explore. And with how animation film series work, there is always a possibility. Having said that, DeBlois has made it very clear that 'The Hidden World' is the final installment in the story surrounding Hiccup and Toothless. However, there is still hope for future spin-offs. Here's everything we know.
How To Train Your Dragon 4 Plot: What Can It Be About?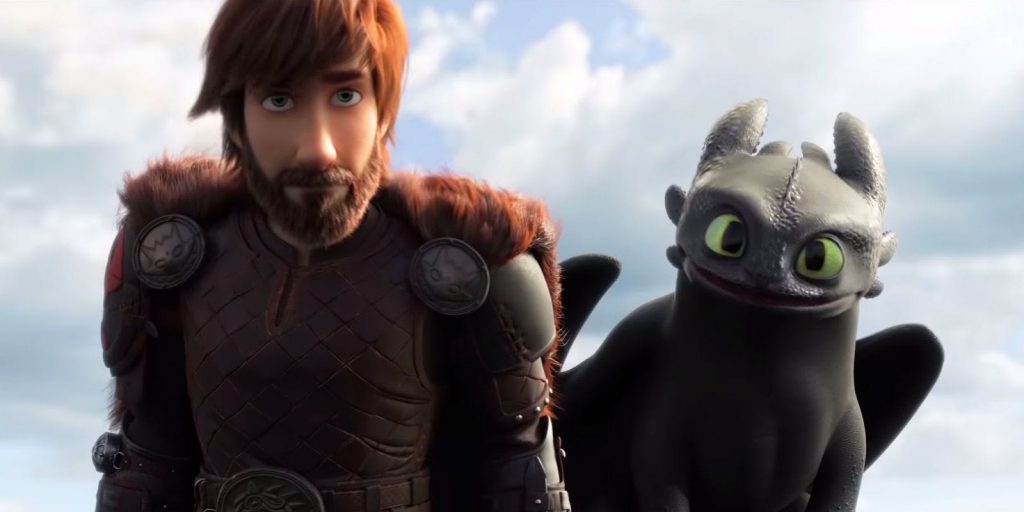 The trilogy takes us on an incredible journey where we see the characters grow up right before our eyes. What starts with Hiccup, Astrid and gang being teenagers, ends with them growing up to be strong and compassionate men and women, starting their own families. The final chapter concludes this journey.
Hiccup and Toothless bid each an emotional farewell after realizing that despite everything they fought for, dragons will never be safe in the human world. The film then features an epilogue dated ten years later that shows Hiccup and Astrid with their two children, while Night Fury and Light Fury give birth to three dragon fledglings called Night Lights. The final moments have the friends reuniting briefly one last time. The ending also wonderfully captures why dragons don't exist in our world anymore as Hiccup vows that the dragons will stay hidden until human kind is ready to coexist peacefully with them.
In December 2019, a 22-minute holiday special, 'How To Train Your Dragon: Homecoming' was released that was set ten years later, and picked up the narrative after 'The Hidden World"s epilogue. If at all there is ever fourth installment to the franchise (which is very unlikely), it would only be logical to continue from where we last left off, and perhaps, focus on the kids' narratives.
However, since the ending of the trilogy is both heartening and satisfying, it wouldn't make sense to continue. This doesn't mean there can't be spin-offs. The trilogy features some well-crafted characters, and there is plenty of scope to explore a bunch of great stories with them. Also, given that the series is an adaptation of Cressida Cowell's How to Train Your Dragon, which is actually a series of 12 books, we certainly do have scope for more stories.
How To Train Your Dragon 4 Cast: Who Can Be In It?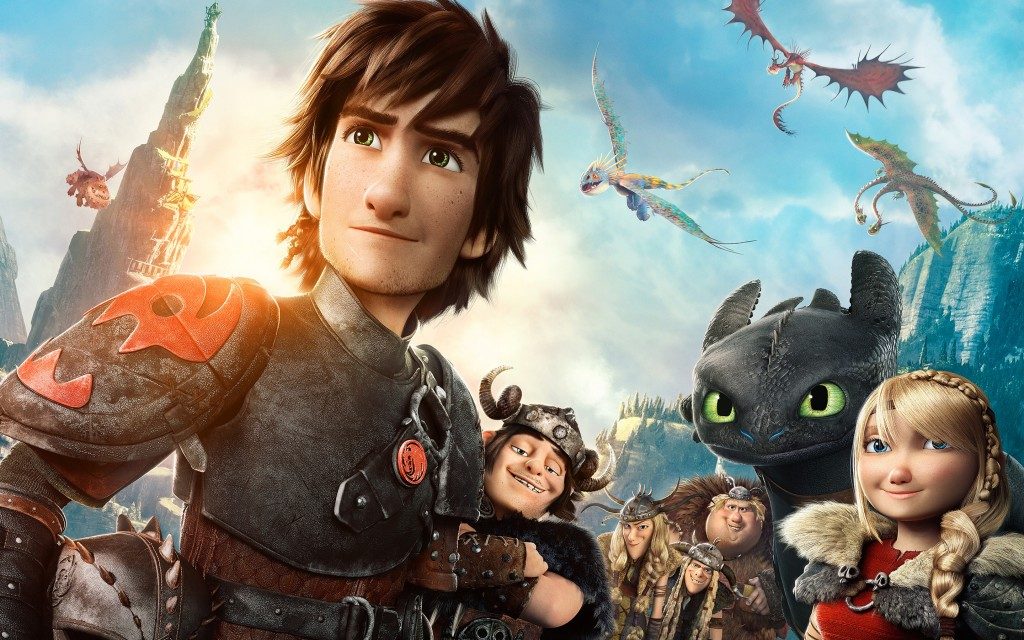 'How To Train Your Dragon' has Jay Baruchel as Hiccup, Gerard Butler as Stoick, and America Ferrera as Astrid. It also has Craig Ferguson as Gobber, Jonah Hill as Snotlout, Christopher Mintz-Plasse as Fishlegs, T.J. Miller as Tuffnut, and Kristen Wiig as Ruffnut. Given that 'The Hidden World' was the final installment in the series, it is less likely that we see any of the cast members reprise their roles, unless a sequel or a spin-off featuring them is confirmed.
How To Train Your Dragon 4 Crew: Who Can Be Behind It?
The trilogy is directed and written by Dean DeBlois who is best-known for co-creating 'Lilo and Stitch' with Chris Sanders who also co-directed the first part of 'How To Train Your Dragon'. DeBlois had made it very clear that 'The Hidden World' would be the final chapter in the series even back in 2014. It was revealed that the former DreamWorks CEO, Jeffrey Katzenberg, was actually interested in extending the series, but DeBlois talked him out of it. In an interview with Collider, DeBlois stated:
"I think I've talked [Jeffrey Katzenberg] down from that (laughs). There may be spinoffs to come, but my involvement and my dedication to completing a story that has a reason for being and a strong sense of integrity and three chapters I think is in place and intact. Everybody seems to be in agreement that we're moving in the right direction."
But there is still scope for spin-offs as DreamWorks owns the rights to the franchise and can go back to the world of dragons in the future. In an interview with EW last year, DeBlois admitted:
"If DreamWorks in the future were to go back into the world of Dragons, I think they would have to do it in a different timeline with different characters and find a new way into it, because this really is the closure to this story, and that was delivered on my part".
How To Train Your Dragon 4 Release Date: When Can It Premiere?
It seems highly unlikely that we get a fourth part to 'How To Train Your Dragon'. But given the immense success of the franchise, there is definitely scope for spin-offs and reboots in the future. In fact, the franchise already had a TV-spin-off called 'DreamWorks Dragons' that ended in 2018. There is also currently a pre-school oriented web-series on Netflix, called 'Dragons: Rescue Riders'. So, it is safe to assume that the franchise still has a long way to go.
However, revisiting Hiccup and Toothless does not seem to be in the cards right now. But if magically somehow the studio decides to make 'How To Train Your Dragon' 4, it might only release sometime in 2025 or later.