Hrithik Roshan is one of the finest actors in India, proving that even if you are born in a film family, it is not enough; you have to work hard to earn your fame and fortune.
So many star sons and daughter break into Bollywood year in year out, but only a few manage to succeed. And if there is one name who is a flag-bearer and an inspiration to these star kids, it has to be Hrithik Roshan. But the problem is: Hrithik is talented; many of these star kids are not. In the recent years, Ranbir Kapoor and Alia Bhatt have certainly followed Hrithik's footsteps, choosing projects carefully and giving them all.
With that said, I am sure millions of his fans across the globe want to know what is the next Hrithik Roshan movie? Well, we are here to answer exactly the same question. As we all know, Hrithik is a perfectionist, so you will never see him doing a ton of movies at the same. Here is the list of new and latest movies of Hrithik Roshan that are scheduled to release in 2018 and 2019.
Krrish 4 (2018)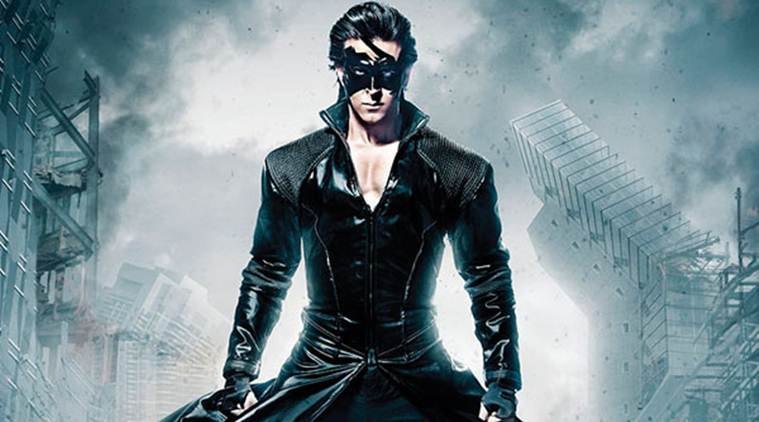 The Indian version of Superman + Spider-Man + Batman: Krrish. While the Hollywood studios Marvel and DCEU have continuously tried to push the superhero genre, in India we are not doing much. Well, at least, we haven't seen any proof of that. Or may be it will be change with Krrish 4, but it is doubtful, considering Krrish 3 wasn't very good. Will papa Roshan bring in some new innovative story-telling and technology into the mix, or will he stick to his masala tactics, we will have to wait and see.
Untitled Siddhartha Anand Project (2019)
Billed as "the biggest action spectacle of Indian cinema", this film certainly looks interesting. First, it stars two most athletic and agile actors of India: Hrithik Roshan and Tiger Shroff. Second, it is YRF venture, so rest be assured that money or technology is not going to be a problem (as evident in Dhoom series). Third, Sanjay Dutt also stars in the film and supposedly will play a ruthless antagonist. All the reason to be even more excited.
Super 30 (2019)
Widely publicized in the media due to the fact that Hrithik Roshan is playing Anand Kumar, who runs Super 30, a programme that coaches economically backward students for IIT-JEE, the entrance examination for the Indian Institutes of Technology and till date has successfully placed hundreds of students into the IITs. Anand Kumar is a real life hero, and obviously playing him will come with its own set of challenges. It will be interesting to see how Hrithik Roshan tackles the role, considering he has never played a real life person in his career.
Read More: Salman Khan Upcoming Movies