Hugh Grant is a talented English actor born on September 9, 1960. Technically the first movie Hugh worked on is the Oxford financed 'Privileged' in 1982. Later, he was offered a small role in 'The Bounty' which he had to refuse because of not having an 'equity' card. To earn that, he joined a regional theater called Nottingham Playhouse. He played many other small and comic roles until 1986. In 1987, he starred in 'Maurice' as a lead role along with James Wilby and won the Volpi Cup.
However, there was no significant change in the actor's career. In fact, he was about to quit acting when he received the script of 'Four Weddings And A Funeral'. Grant commented that it was a refreshing break to see something actually funny, after reading several bad scripts. The award-winning movie broke all records and Grant became an international sensation overnight.
After performing his remarkable role as Will Thacker in 'Notting Hill', Grant continued his image of a dreamy protagonist with a satirical comic sense for a very long time. One can see some of his most memorable performances in 'Bridget Jones's Diary', 'About A Boy', 'Love Actually', 'Mickey Blues Eyes' etc.
Absolutely bored with typecasting, Grant changed his image by starring in movies like 'Cloud Atlas', 'Sense & Sensibility', 'Paddington 2', and 'Florence Foster Jenkins'. As a 90's kid, I personally love Hugh Grant for making many of my favorite romantic dramas worth watching. I'm sure after watching the reunion of 'Four Wedding And A Funeral' in the form of a short movie, 'One Red Nose Day and a Wedding' that premiered in 2019, you must be equally excited and wondering about other upcoming projects of Hugh Grant. Don't worry, we have you covered.
Here are all the upcoming Hugh Grant movies and shows slated to release in the near future. One can only hope that his new performances will be as good as some of his recent ones.
2. The Gentlemen (2020)
I'm not going to lie but I'm completely smitten by star cast movies that offer dynamic, talented and of course, a good looking bunch of actors together. 'The Gentlemen' in that sense is a perfect beginning to 2020. The movie is directed by Guy Ritchie, best known for movies like 'Snatch' and 'Lock, Stock, and Two Smoking Barrels'.
The cast of the movie includes some impressive names like Mathew McConaughey as Mickey Pearson, Charlie Hunnam as Raymond, Henry Golding as Dry Eye, Michelle Dockery as Rosalind Pearson, Jeremy Strong as Mathew Berger, Colin Farrell as Coach and a few more. Hugh Grant plays the role of Fletcher.
Mickey Pearson has an empire of 'Mary Jane' in London. He is considered as the Lion of the empire. The word soon gets out that he needs to cash out his business. Dry Eye seeks the opportunity to challenge Pearson. He believes that it is time that the 'young' removes the 'old' from the business. However, Pearson has just one rule – when the lion is hungry, he eats. Thus begin the entire chaos of betrayal, murders, nasty deals, bribery and a lot more.
Hugh Grant and Charlie Hunnam are mostly seen together in the scenes taking 'care' of the business through guns and violence. We can only assume that Grant is playing the role of antagonist but whether he is on the side of Mathew McConaughey or not is yet to be seen. The movie, despite being full of bloodshed and violence, is not dark and gloomy. On the other side, it promises to be highly stylish with hints of dark humor. The movie is set to release on January 24, 2020.
1. The Undoing (2020)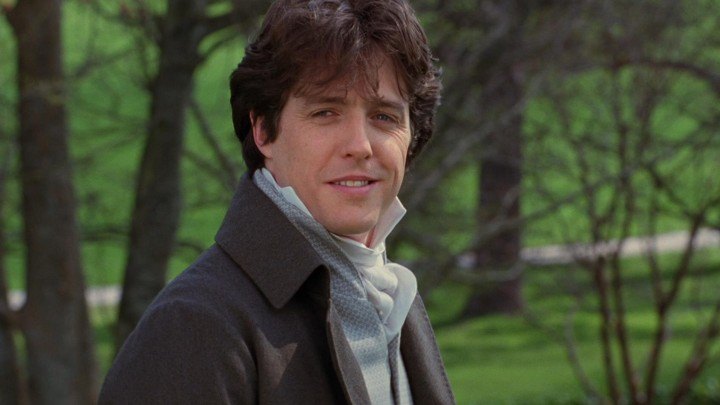 'The Undoing' is an upcoming American drama miniseries that is based on the novel 'You Should Have Known' by Jean Korelizt. The show will premiere on HBO and casts Nicole Kidman and Hugh Grant in the lead roles. Nicole Kidman is also the executive producer of the show along with others.
Kidman plays the role of Grace. She is a marriage counselor and a therapist, and her husband, Jonathon (Hugh Grant) is a pediatric oncologist. Grace is about to publish her novel 'You Should Have Known', a title that has become the mantra of all the therapy sessions she gives.
She believes that women tend to ignore their gut feelings about their men due to their love and emotional weakness. They ignore the signs of infidelity although they are always right in front of the relationship. However, her preaching completely backfires when her life starts falling apart. There has been a murder of a woman who was the mother of one Jonathon's patient. Jonathon is now the prime suspect and he is missing. When Grace tries to find out, he discovers that there were a lot of other things in her marriage that she should have known better.
While Nicole Kidman is somewhat like an expert at portraying characters with deep psychological layers, Hugh is somehow new to the television industry. That being said, it would be interesting to see Hugh's role in the series as in the novel, Jonathon is only talked about as a memory. The official date of the release is yet to be announced, but we guess it could be somewhere around March 2020.
Read More: Upcoming Robert De Niro Movies