O'Shea Jackson Sr., known professionally as Ice Cube, is an American rapper, writer and actor. He initially gained recognition as a member of the hip hop group C.I.A. in 1984, which gained limited commercial success prior to disbanding three years later. He, alongside Dr. Dre and Eazy E, then formed the group N.W.A., where he gained extreme notoriety as the group's primary songwriter and performer, noted for becoming one of the founding artists of gangsta rap and pushing the boundaries of lyrical content in mainstream popular music, as well as visual imagery in music videos.
After leaving N.W.A. in December 1989, he embarked on a successful solo career, releasing the albums 'AmeriKKKa's Most Wanted' in 1990 and 'Death Certificate' in 1991, both of which have attained platinum certification in the United States, while also being classified as defining albums of the 1990s. Much of his musical output has contained harsh socio-political commentary and storytelling, which has earned him several accolades from multiple publications and artists, often being cited as a consistent influence, as well as one of the best rappers of all time.
Following the release of 'Death Certificate', his popularity was further enhanced by his role in 'Boyz n the Hood' in 1991, where his performance as one of the titular characters was heavily praised. He also wrote and starred in the 'Friday' film series, which contributed to reinventing his public image as a movie star. Ice Cube has also featured in the 'Barbershop', 'Ride Along', and 'XXX' film series, while also serving as a producer to several other films, including 'Straight Outta Compton' in 2015, a biographical film depicting the career of N.W.A. As a businessman, he has founded his clothing line, 'Solo by Cube', as well as the 3 on 3 basketball league 'BIG3', which predominately features retired NBA players.
At this point, the question that might be circling your mind is what is the next Ice Cube movie? Well, the good news is that we have a clear answer to that question. Here's the list of upcoming Ice Cube films scheduled to release in the near future. We can only hope that the latest new Ice Cube movies would be as good as some of his recent ones.
6. Covers (2020)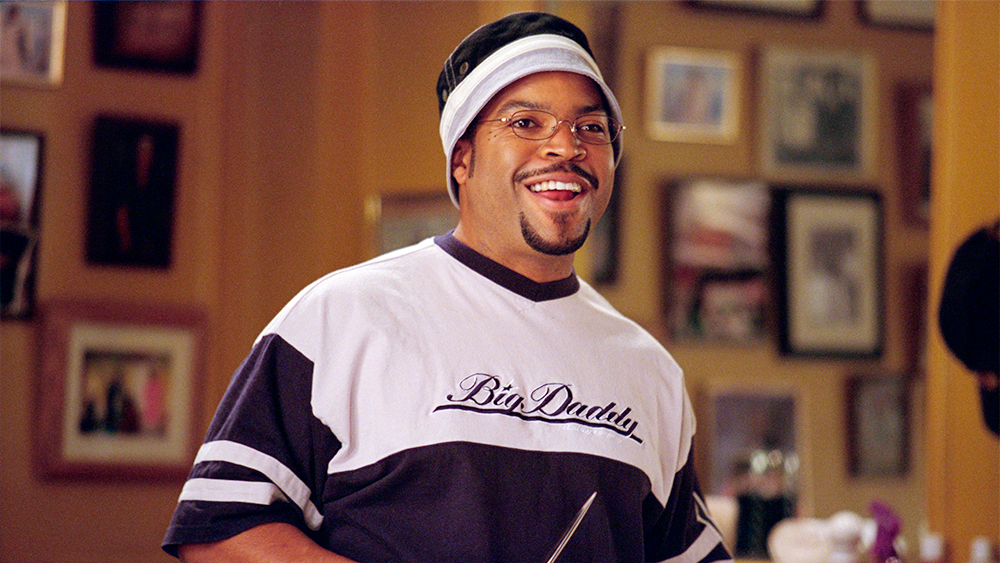 Romance can bloom anywhere, especially in fields where people are creating something new. The energy is conducive to love blossoming, which is something 'Covers' will attempt to explore once it released. The movie is a love story that is set in the music industry in Los Angeles. As anyone knows, L.A. attracts some of the best creative talents who are always looking for a shot at greatness in their fields. Several love stories do bloom in the process that the city is witness to. One only has to look at 'La La Land' to know what I am talking about.
While 'Covers' is not the same film, obviously, it might be reminiscent of some of the tropes we saw in Damien Chazelle's movie. Starring the likes of Dakota Johnson, the film promises to have great performances. You can be sure that the ins and outs of the music industry will be portrayed accurately as well, since the project as Ice Cube on board. A longtime part of the music industry, Ice Cube has seen it go through several changes. He will definitely try to bring that side to light once 'Covers' releases. Nisha Ganatra is directing from a story written by Flora Greeson. Focus Pictures is handling the distribution. The film is slated to come out on May 8, 2020.
5. Untold Stories of Hip Hop (2019-)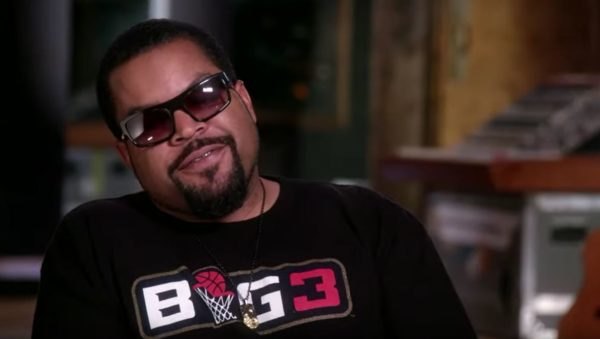 Hip Hop has a deep history considering the music form has not been around for that long. However, we often get so caught up in the flashy lyrics or the gimmicks of the artists involved in hip hop that we do not look beyond the surface. 'Untold Stories of Hip Hop' is here to change all of that. It is a talk show that offers viewers a look into the untold stories about some of the greatest personalities in hip hop.
Now, we know that a lot of people in hip hop come from lesser privileged backgrounds, and have had to fight for their place at the top. However, in the quest for stardom, they must have made sacrifices, which fans are often unaware of. The show attempts to make the great artists a little more familiar to us, so we know more about their life's stories, especially before they became stars. Even better is the fact that the series is hosted by Angie Martinez, the foremost radio personality in hip-hop.
Ice Cube has already appeared in the first season of the show, and deservedly so. The former N.W.A. rapper remains one of the most iconic figures in hip hop, who has contributed to music with spectacular diss tracks like "No Vaseline". He shared the episode time with DJ Khaled, and it remains to be seen if Ice Cube returns for later episodes in future seasons of the show. Here's hoping he is teamed up with fellow N.W.A. members, to make for a very interesting talk show episode.
4. The Killer's Game (TBA)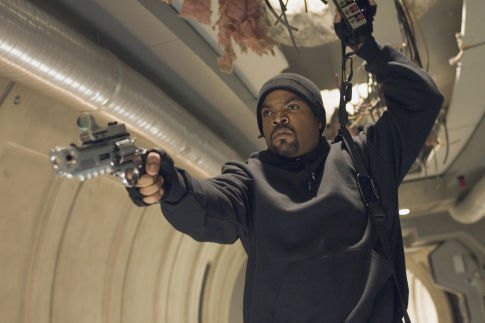 'The Killer's Game' is one of those crime drama movies where you know that the action will be top-notch, even if the story does not succeed in being too memorable. D.J. Caruso is directing the film which comes from Jay Bonansinga's novel. The screenplay comes from Simon Kinberg. The plot follows a world-weary hitman who orders a hit on himself. Perhaps this is the easiest way to escape life, for the individual.
Things take a turn when this man gets a new lease on life once his girlfriend tells him that he is pregnant. Now, he tries to race across Europe with his pregnant girlfriend in a desperate attempt to outrun his would-be killers. Some reports have already suggested that the premise might be too silly, but the clash between the life drive and the death drive of an individual seems to be a fascinating note for a crime film to strike.
Ice Cube is part of the cast and he is sure to play the role of one of the assassins tailing the hitman. Notably, he has already played awesome gun-wielding characters in the 'xXx' films. We are sure that he will deliver yet another spectacular performance in the upcoming movie.
3. Last Friday (TBA)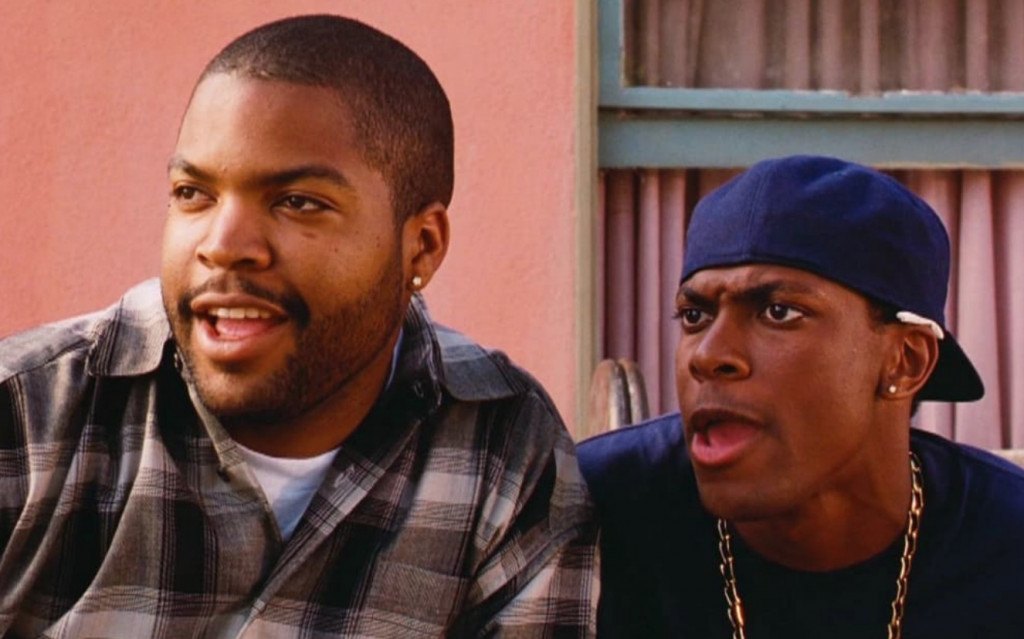 Ice Cube has been planning on making another installment in the 'Friday' series, aptly titled, 'Last Friday'. Details about the film's plot and cast are scarce, with Ice Cube and Mike Epps being listed as cast members.
The 49-year-old rapper, writer, and blockbuster actor had last year replied to a fan on Twitter, who asked when he might be finished making the fourth movie of the series, by simply writing, "Finishing script." Now, seeing how the movie has been in development for years — back in 2016, Cube insisted the sequel wouldn't even happen "unless we can do it right".
On a 2017 episode of 'The Wendy Williams Show', Cube discussed the film's delay, citing issues in getting the higher-ups to cut the check for the film. "It's a big check," he said, specifically stating that classic franchise mainstays like Epps, Witherspoon, Chris Tucker, and Tiny Lister "want a bigger check." "They were all unknowns at the time," Cube said. "Now, they're household names."
Read More: Upcoming Will Smith Movies
2. Ride Along 3 (TBA)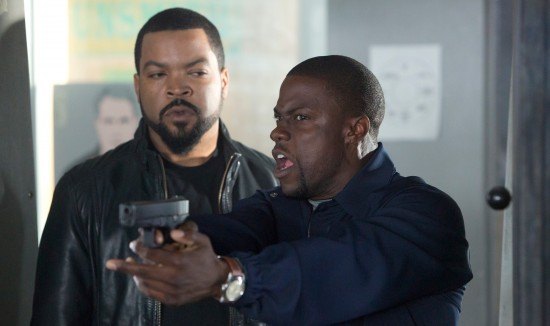 Universal Pictures is pressing ahead with 'Ride Along 3', the latest entry in the hit comedy series starring Ice Cube and Kevin Hart. Both leads will be returning for the next movie. The modestly-budgeted pair of movies to date have brought in over $250m in box office takings alone, and it looks as if Tim Story, who helmed the first two films, is back to direct this one too.
A script has been put together for the movie by Phil Hay and Matt Manfredi. Tim Story said a year ago, "we're writing the script right now, we're writing away and basically, I'm waiting to see some pages and we're excited for the idea and what it can be and of course bringing Kevin and Ice Cube back together because they are the greatest odd couple in the world. I'm impatiently waiting for a script to be given to me. We have some great ideas".
There's no word yet of when 'Ride Along 3' will film, or when it'll be released. Some media sources claim that Will Packer, the producer on both 'Ride Along' films, confirmed that they are "currently working on the script" for 'Ride Along 3' but he also admitted that the biggest issue with getting the film made is the availability of Cube and Hart.
Read More: Upcoming Jamie Foxx Movies
1. Humbug (TBA)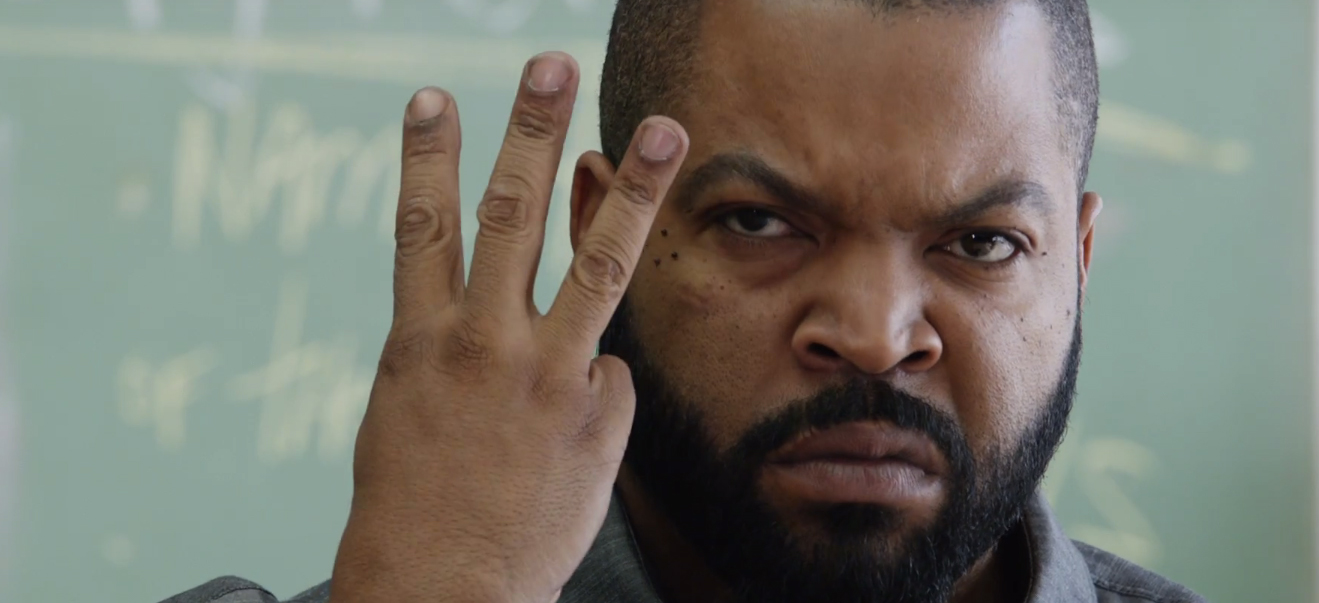 'Humbug', the 'Christmas Carol' reimagining starring Ice Cube, has been picked up by Netflix. The contemporary take on the Charles Dickens classic was originally set up at Universal, which won a four-studio bidding battle to acquire the project back in 2015.
At Netflix, 'Humbug', which centers on a wealthy real estate mogul who is shown a path to redemption by the ghosts of Christmas Past, Present, and Future, will undergo an extensive rewrite from duo Matt Ember and Tom Astle. Tim Story, who was set to direct when the film was at Universal, is no longer attached. Todd Gardner, who recently worked with Netflix on the Marlon Wayans comedy 'Naked', is set to produce along with Ice Cube via his Cube Vision banner.
Read More: Upcoming Eddie Murphy Movies