IMDb has become a sort of benchmark and calculator for a good movie. After all, the ratings are all decided by the audiences, and that is whom films are made for. Diverse opinions, millions of discernment, and innumerable outlooks churn out a single IMDb rating. It is therefore no shock, that films that do feature on the list are revered commodities. They conform to the modern standards of film-making and are a template for others to emulate and tread on. But is it really the only parameter one should keep in mind while deciding a good movie? Of course not. You should watch a movie and decide for yourself. Behave like grown-ups. But if you are planning to watch one, and need some closure to feel good and not waste your time, IMDb isn't the only option.
I am sure after reading the content of this article you'll know what I am talking about. The following exemplary auteurs don't have a single feature listed in the top 250 movies on IMDb. And that is just plainly ridiculous. Happy reading!
11. David Cronenbergh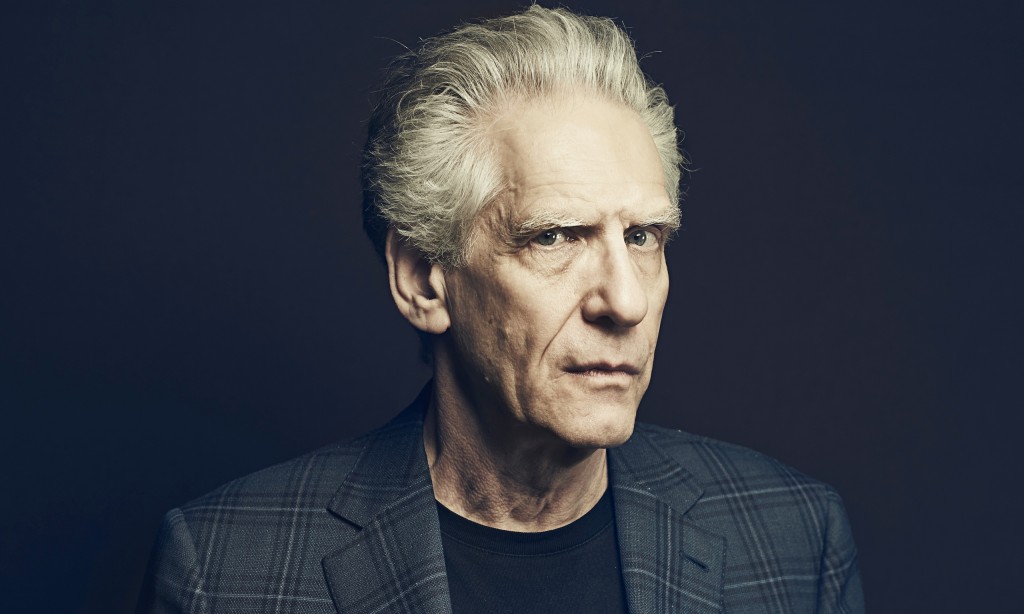 Contenders: 'A History of Violence', 'eXistenZ', 'M. Butterfly'.
Cronenbergh's exclusion from the list is a total outrage. Probably one of the greatest directors to have helmed the camera, the acclaimed and controversial depiction of gore and violence in his movies is unprecedented. His sheer audacity and intrepid artistic instincts have seen him being called "the most challenging narrative director in the English-speaking world" by the Village Voice. Cronenberg is one of the principal originators of what is commonly known as the body horror or visceral horror genre. This style of filmmaking explores people's fears of bodily transformation and infection. In his films, the psychological is typically intertwined with the physical, sending us in a state of hysteria and relaxing exultation.
10. David O. Russell
Contedners: 'Fighter', Silver Linings Playbook', 'American Hustle'.
Despite being one of the most loathed and difficult directors to work with, Russell's cinematic prowess is uncontested. His poetic way of moving the plot and indulging the audience in a maelström of varying emotions is truly exemplary. I have never been disappointed or harried a moment in his films, and have always loved rewatching to get a broader sense of his genius. Almost all the actors who have worked with him have time and again laid emphasis on his tough task-master avatar, with a pinch of stubbornes and arrogance. But the space that he works in, there can't possibly no creative differences. They are bound to happen. I got your back man.
9. Edgar Wright
Contenders: 'Baby Driver', 'Shaun of the Dead', 'The World's End'.
I think he wouldn't have featured if the list would have been made a month later. He is probably the most stylish contemporary director of our generation, and his movies exude of the same as well. 'Shaun of the Dead' for me was a once in a millennium kind of film. The sheer normalization of the acting, and the subject content was baffling. The colloquial way in which the movie was shot and performed showed the director's trust in his collaborators , and his own directorial instincts. He has recently become the talk of the town with his uber-cool comedy-thriller, 'Baby Driver', and is sure to augment in both volume of quality, and in talks of praise. "Wright" simply can't do anything "wrong".
8. Sofia Coppola
Contenders: 'The Beguiled', 'Lost In Translation', 'Virgin Suicides'.
While her illustrious father has almost all of his best work bossing the top 20, the same can't be said for her. The added burden of pressure that comes with being the great Francis Ford Coppola's daughter is beyond our comprehension and unfathomable for an ordinary person. But Sofia has withheld the storm and has come out with the flying colors of a rainbow. Inherently choosy about her projects, like her dad, Sofia has always shown a penchant for trying something new. Her fearless and distinctive approach to film-making sure turns heads, and recently made her the firs American female director to have won the best director's award at the Cannes film festival.
7. Tim Burton
Contenders: 'Edward Scissorhands', 'Beetlejuice', 'Sweeney Todd'.
I can't think of any director in Hollywood that has a better aesthetic sense than this guy. His cinematic universe possesses some of the most revered and memorable characters ever to be on celluloid. He is known for his dark, gothic, eccentric and quirky fantasy films, and its characters, which never cease to mesmerize and catch out reverie. The tangible connect that he lends to his character is unmatchable and always makes the audience relate and empathize to them. The number of times he has produced blockbusters shows his adaptability to conform to modern standards of film-making, and boast of a mass-appealing charm. His burgeoning friendship and professional ties with Johnny Depp culminated in one of the greatest characters ever created, i.e, Edward Scissorhands, which deserved to feature in the list. Anyways, it won't have an effect on our love for him.
6. Steven Soderbergh
Contenders: 'The Girlfriend Experience', 'Traffic', 'Sideffects'.
His exclusion was by far the most shocking and disappointing. His unique ability to blend style with content is truly exquisite. He is downplayed in terms of his skills to build a franchise, but has to his name the credit of creating some of the most popular ones of our times. His huge of body of work boasts of works ranging from drama, to sports, and even to romantic-comedies. Soderbegh has created a niche for himself, that contains movies with fast cuts and quick-witted repartee. While Soderbergh is enamored of dialogue, Soderbergh's incorporation of score and montage are equally prevalent in his story-telling. Even Soderbergh's light-hearted affairs, such as 'Out of Sight' and Ocean's Eleven, contain scenes where images and score are the dominant story-telling mechanisms. One of my favorites!