Idina Menzel is an American actress, singer, and songwriter who became popular after playing Shelby Corcoran on the TV show, 'Glee.' She has been nominated for the prestigious Tony Award which recognizes exemplary Broadway works and performances, thrice.
Born to a Jewish family in New York, Menzel started performing as a bar mitzvah singer when she was fifteen years old. She graduated from Tisch School of the Arts with a bachelor's degree in Fine Arts, having majored in drama.
At 24 years of age, Menzel landed her first stint in professional theater, with the play, 'Rent' which advanced to a Broadway production due to its popularity. After her success, she released her first solo album apart from participating in several other Broadway and off-Broadway plays. She was nominated for the Tony Award for the second time for 'Wicked' and this time, successfully clinched the Best Leading Actress in a Musical Series accolade.
Her first major appearance on the silver screen arrived in the form of the cinematic adaptation of her first play, 'Rent' where she replayed the character that she had essayed for the theater production. Next, she played Nancy Tremaine in Walt Disney's live-action musical fantasy, 'Enchanted.' However, she started to be noticed by the public significantly only after her recurring role in the musical series, 'Glee.'
However, 2013 was when she was at the peak of her career. This year saw the release of Disney's 'Frozen' which became the highest-earning animated movie of all time then. It even won the Academy Award for Best Animated Feature. Idina Menzel's performance was appreciated by critics, especially her performance of the song, 'Let It Go' which won the Academy Award for Best Original Song. Menzel won a Grammy Award for her singing. Since then, Menzel has played her role of Elsa in video games ('Disney Infinity,' 'Kingdom Hearts III'), short films ('Frozen Fever') and other appearances, like in 'Ralph Breaks the Internet', for instance.
Menzel married her 'Rent' co-star, Taye Diggs in 2003 but the marriage could only last ten years. Ironically, her second husband, Aaron Lohr was her co-star for the cinematic adaptation of 'Rent' and the two have been married since 2017.
At this point, you might be wondering when the opportunity to get to see and hear Idina Menzel perform in more projects might come along. Fret not, for we had been wondering about that too and have the answer right here.
Read More: Upcoming Matthew Broderick Movies
3. Frozen II (2019)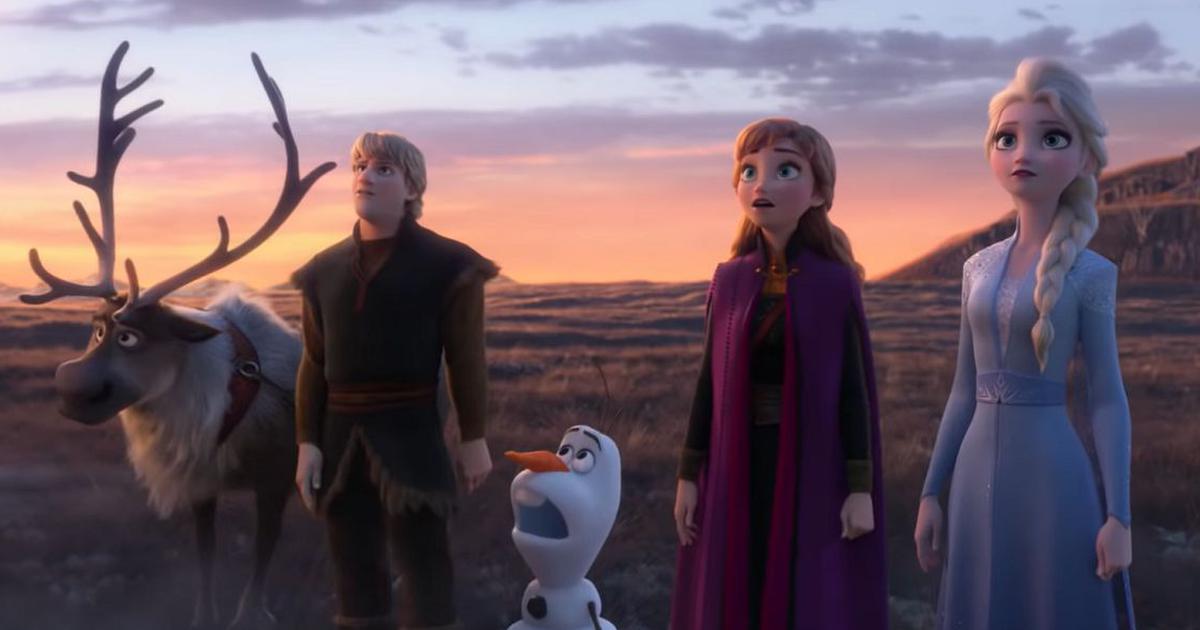 Are you still breathing? Because we might not be. When Disney announced a sequel to one of its most successful musicals, fans could not believe it and many, we are sure, had already set their countdown timers. The sequel takes place three years after the events of its predecessor.
This time, Elsa is all set to go on an adventure beyond the comforts of her kingdom to unearth the source of her magical powers. Unsurprisingly, Idina Menzel has been recast as Elsa and we cannot wait to her spellbinding voice again. Just like the first movie, the songs will be written by the couple, Robert and Kristina Anderson-Lopez. Evan Rachel Wood and Sterling K. Brown will also be a part of the cast for the sequel as the newly introduced, Iduna and Mattias respectively. The movie releases on the 22nd of November, 2019.
Read More: Upcoming Elizabeth Moss Movies
2. Uncut Gems (2019)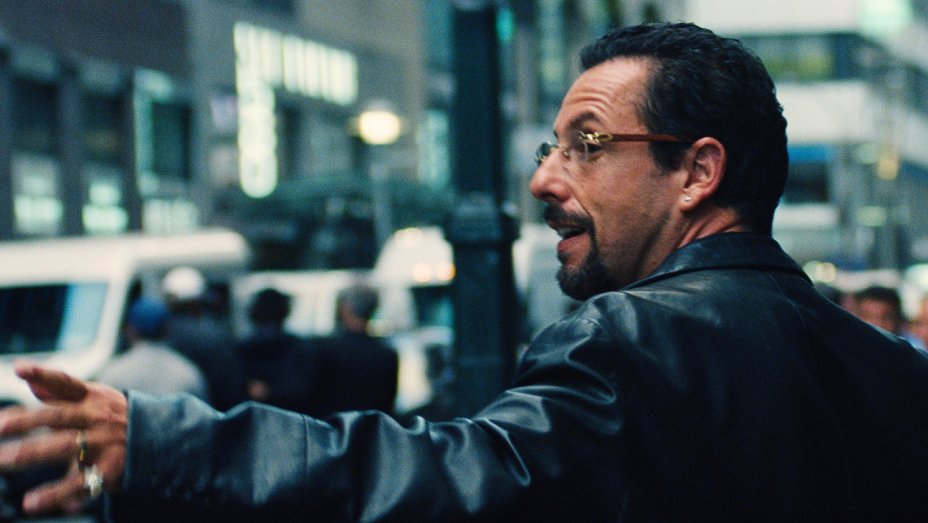 Releasing on the 13th of December 2019, 'Uncut Gems' is a crime thriller starring Adam Sandler and Idina Menzel. It is directed by the indie film-making brothers, Josh and Benny Safdie who have won the Independent Spirit John Cassavetes Award for their movie, 'Daddy Long Legs.' Even before its release, the movie has started to garner rave reviews from independent screenings, particularly for Sandler's performance and the brisk cinematography.
Being described as "a 134-minute anxiety attack disguised as a movie," the movie is bound to glue viewers to the edge of their seats with its depiction of a New York City jeweler who must balance several aspects of his life after betting heavily on a prospect that could bring him the riches he has always desired. It is also being touted as Adam Sandler's darkest performance to date.
1. Cinderella (TBA)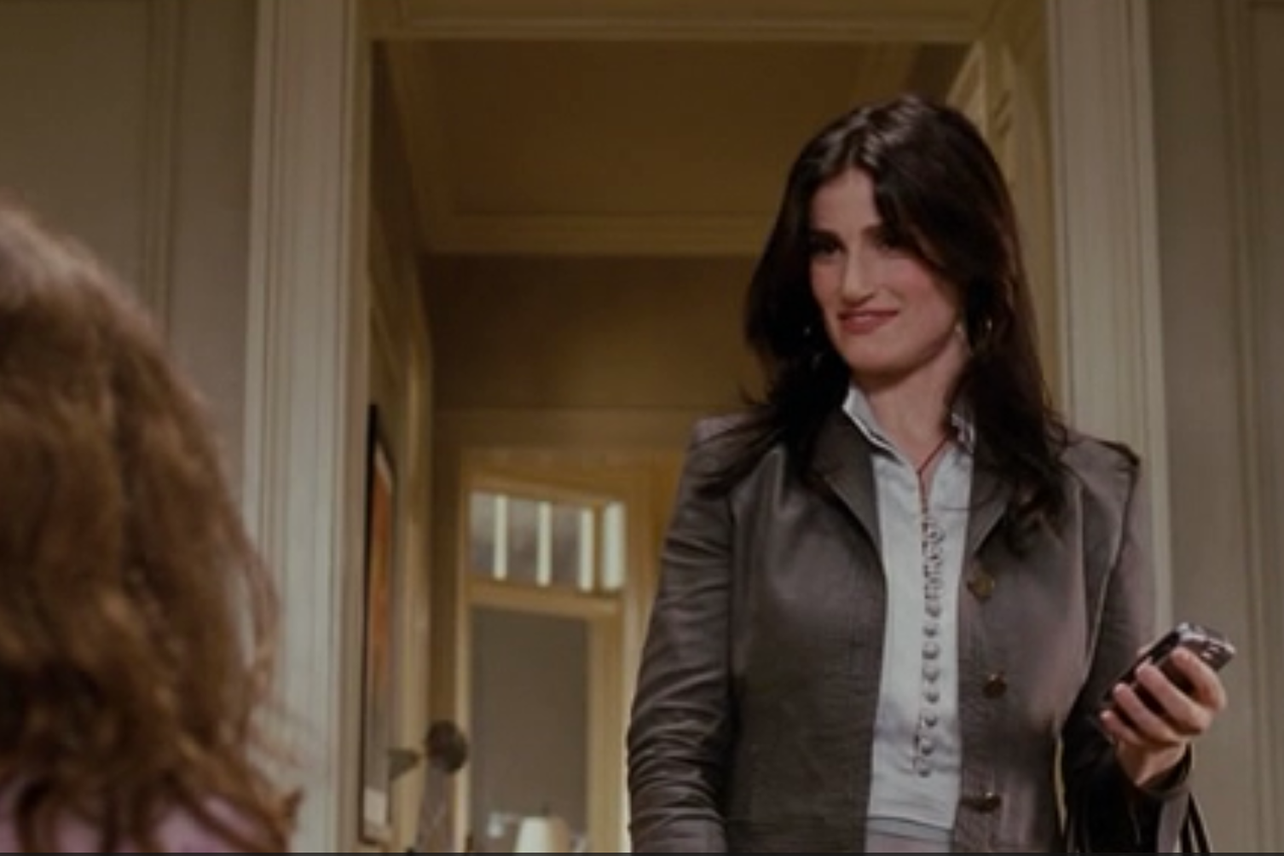 Prepare to be mesmerized and for your glass slippers to be knocked off as Idina Menzel is rumored to be a part of another musical fantasy movie. This time, we will also get to see her as Sony (not Disney) is rolling out a live-action adaptation of the classic fairy tale, 'Cinderella'.
Singer and songwriter, Camila Cabello who has been trending for her involvement with Shawn Mendes will be making her Hollywood debut playing the titular heroine. Idina Menzel has been roped in to play Cinderella's stepmother and we cannot wait to see her in a negative role. The movie is slated to be released on February 5, 2021.
Read More: Upcoming Naomi Watts Movies