If there is one place where romance comes from the oddest of situations, it is Korean television. In every show, it tackles a different aspect of love by bringing its characters together under very strange circumstances. 'I'm Not a Robot' tells one such story. At the centre of it is a man who is allergic to humans and falls in love with a girl pretending to be a robot! The show is created by Han Hee and Jung Dae-yoon serves as its director. Kim Jin-chun executive produces the show. MBC is the distributor of the series in South Korea, while the international audience can watch it on Netflix.
I'm Not A Robot Cast: Who's in It?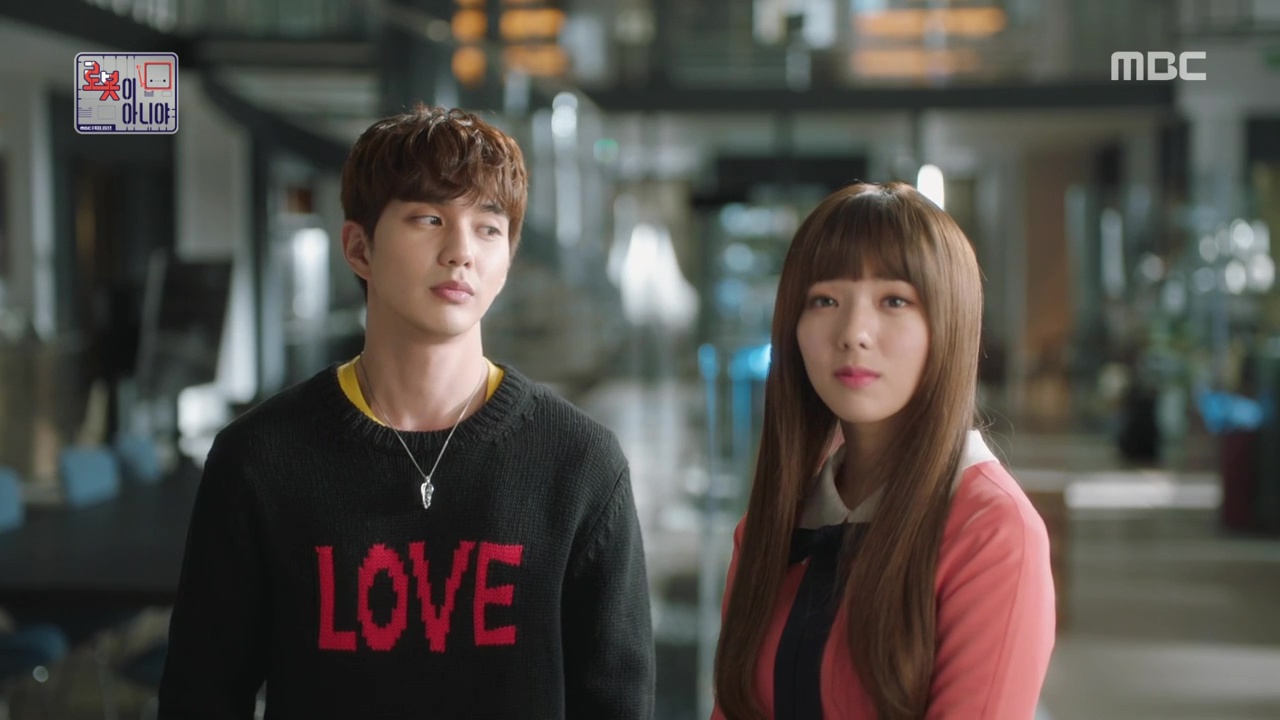 Yoo Seung-ho plays the role of Kim Min-kyu, a genius rich young man who suffers from a condition called "human allergy". He has appeared in films and TV shows like 'Seondal: The Man Who Sells the River', 'Joseon Magician', 'Blind', 'City of Fathers', 'My Strange Hero', 'Imaginary Cat', 'Flames of Desire', 'Master of Study' and 'Sad Love Story'.
Chae Soo-bin portrays the character of Jo Ji-ah, a 'not so smart' but emotionally intelligent woman who is sent to Yoo Seung-ho in the guise of a robot. She is known for her work in 'My Dictator', 'Rosebud', 'Sori: Voice from the Heart', 'Where Stars Land', 'If We Were a Season', 'The Rebel', 'Love in the Moonlight' and 'House of Bluebird'.
Um Ki-joon is cast as Hong Baek-kyun, the robotics professor who created an android in the form of Jo Ji-ah. He is best known for his work in the theatre and has appeared in the production of 'The Count of Monte Cristo', 'Jack the Ripper', 'Robin Hood', 'Bonnie and Clyde', 'The Three Musketeers', among many others. He has also appeared in movies and TV shows like 'Killer Toon', 'Man of Vendetta', 'Heart Surgeons', 'Innocent Defendant', 'I Can Hear Your Voice', 'Miss Ripley' and 'Scent of a Woman'.
Park Se-wan plays the role of Angela Jin. She is known for her work in films and TV shows like 'Radiant Office', 'Guardian: The Lonely and Great God', 'Marry Me Now', 'No Mercy' and 'School 2017'. Kang Ki-young stars as Hwang Yoo-chul. He is known for working in films and TV shows like 'On Your Wedding Day', 'Come Back Mister', 'While You Were Sleeping', 'What's Wrong with Secretary Kim', 'Oh My Ghost', 'Queen for Seven Days' and 'Tunnel'.
Hwang Seung-eon is cast as Ye Ri-el. She has worked in films and TV shows like 'Memento Mori', 'The King', 'The King of Jokgu', 'Whatcha Wearin'?', 'Time', 'Jugglers', 'Love for a Thousand More', 'Sweden Laundry' and 'Heart to Heart'. Lee Byung-joon appears in the role of Ye Sung-tae. He is known for his work in 'A Bloody Aria', 'Highway Star', 'Eye for an Eye', 'Oh My God', 'Salamander Guru and the Shadows', 'Secret Garden', 'Dream High', 'You Call It Passion', 'Collective Invention' and 'Sympathy for Lady Vengeance'.
Um Hyo-sup portrays the character of Doctor Oh. He has worked in films and TV shows such as 'Sovereign Default', 'Gangnam Blues', 'The Crucible', 'Double Agent', 'He is Psychometric', 'My Strange Hero', 'The Emperor: Owner of the Mask', 'The King in Love', 'While You Were Sleeping' and 'Falling for Innocence'. Lee Min-ji stars as Sun-hye. She is known for her work in 'Mr Lawyer, Mr Jo 2: Crime and Punishment', '100 Days My Prince', 'Schoolgirl Detectives', 'The Vanished', 'Jane' and 'The Piper'.
I'm Not A Robot Plot: What's It About?
Ji-A is a budding entrepreneur. However, all her dreams are stuck on one problem — she is broke. She works as a personal shopper, but it isn't enough to drive her further. Her ex-boyfriend, Baek-gyun is a brilliant programmer who has developed an android named Aji 3. He modeled it on Ji-A, so the robot looks exactly like her. Baek-gyun comes with a proposal to Ji-A: if she agrees to take the place of the robot for some time, he will pay her a large amount of sum. The thing is that Min-Kyu, a secluded but genius man, is interested in the robot. He asks Baek-gyun to send one to him for inspection. However, at a critical moment, the android faces a breakdown and would need some more time to repair. Baek-gyun is not ready to lose Min-Kyu's money, which is supposed to invest in the android; so he pleads Ji-A to do this. With the promise of capital that can change her life, Ji-A agrees.
I'm Not A Robot Season 2 Release Date: When Will It Premiere?
'I'm Not A Robot' season 1 premiered on December 6, 2017. The show became immensely popular, with the rating increasing with every passing episode. Internationally, the show surpassed the record of views on 'Descendants of the Sun', one of the most popular K-dramas in the world. The show wrapped up its story in the 32 episodes of the first season, concluding the arcs of every character. Another season seems unlikely. However, if the creators come up with something new and exciting, then I don't see why the making of the second season should be a problem. If any further news is released from the network regarding 'I'm Not A Robot' season 2 release date, we will update in this section.
I'm Not A Robot Trailer:
'I'm Not A Robot' is a classic Korean romance. If you love the show and want another season, you might have to wait a while. However, you can catch all the episodes of season 1 on Netflix. Here's a look at the trailer to give you a glimpse into the story:
Read More: Best Korean Dramas on Netflix