If you didn't notice, IMDb recently shuffled its ranking. And as a result, a few Indian films ('Udaan', 'Andaz Apna Apna') were thrown out of the IMDb top 250. As of today, only 10 Indian movies have managed to find a place on the list. There are many who consider IMDb top 250 as the holy grail of best ever movies. (We don't.) Some consider as it is a good point of reference for some great movie recommendations. Whatever you consider it as, one has to agree that most, if not all, of the movies on IMDb 250 are really great. And to be in the company of those great films is an honor in itself. So, here is the list of Indian movies that have found a place on the list:
10. PK (2014)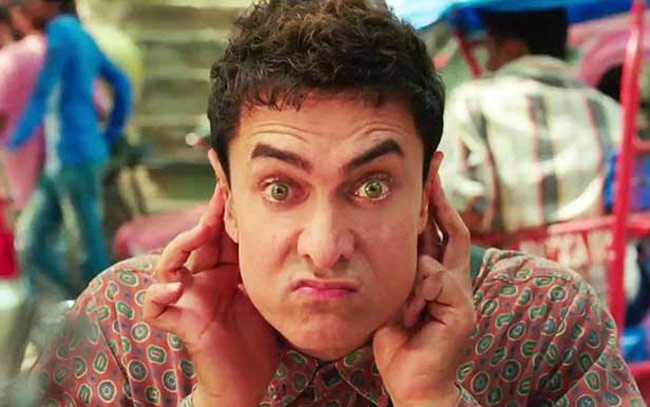 IMDb Rank: 250
Playing the titular role with a wide-eyed curiosity, and almost child-like nature, this film is without a doubt, a tour de force from Aamir. That the film is one of the most successful Indian films of all time is further proof of the popularity of 'PK'. It will be difficult for the actor to top this effort as it represents him at the peak of his powers.
9. Gangs of Wasseypur (2010)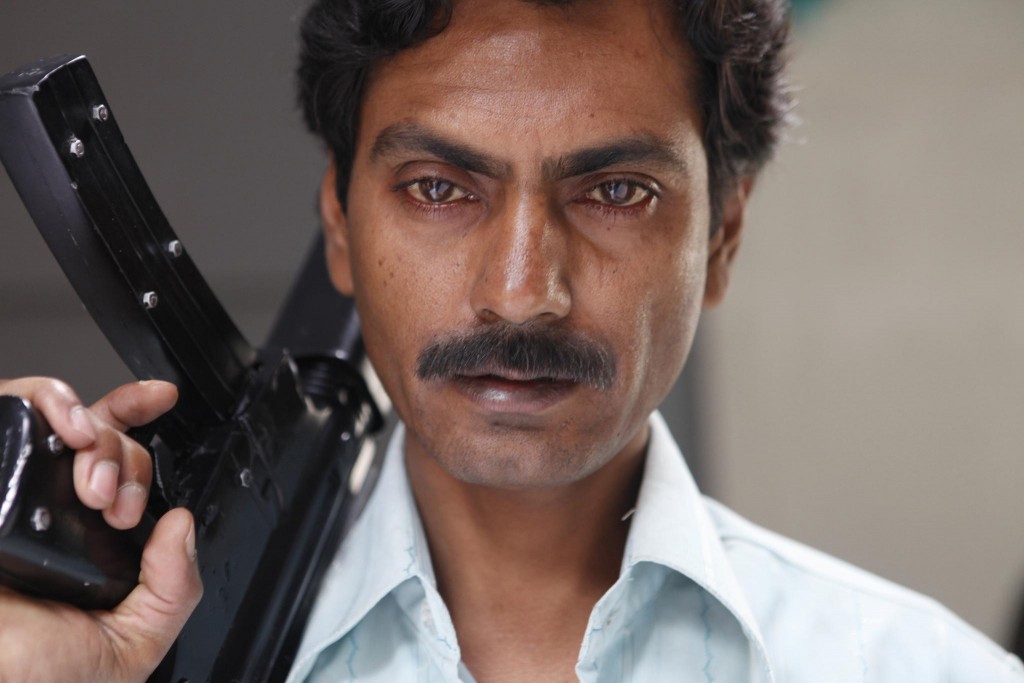 IMDb Rank: 241
'Gangs of Wasseypur' put Kashyap on the global map. And there's a reason why it did. While it maintains – and even improves upon – the Indian sensibilities of filmmaking, it also has elements and realism of European cinema. The film tells a simple story of revenge, but the way it chooses to tell that story is what makes it different viewing experience. And yet again, Kashyap unique taste in music elevates the film to an altogether different level. Unquestionably, his best work till date.
8. Sholay (1975)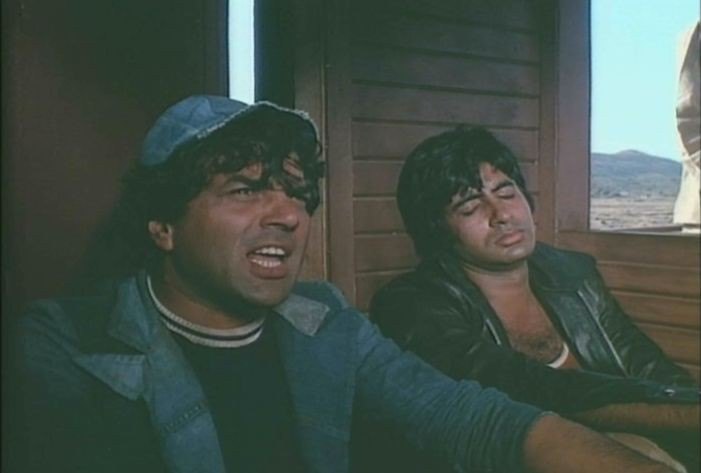 IMDb Rank: 221
Hardly anyone can debate Sholay being the most influential Hindi film ever made — despite the IMDb rating. No film across the world has inspired so many sub-genre films, parodies, spoofs. Panned by critics at the time of release as "western curry", Sholay didn't receive any major awards. In the years that followed, Sholay featured in BFI, Time, BBC and several other global publications and broadcastings as the "Greatest Indian Film".
7. Munnabhai MBBS (2003)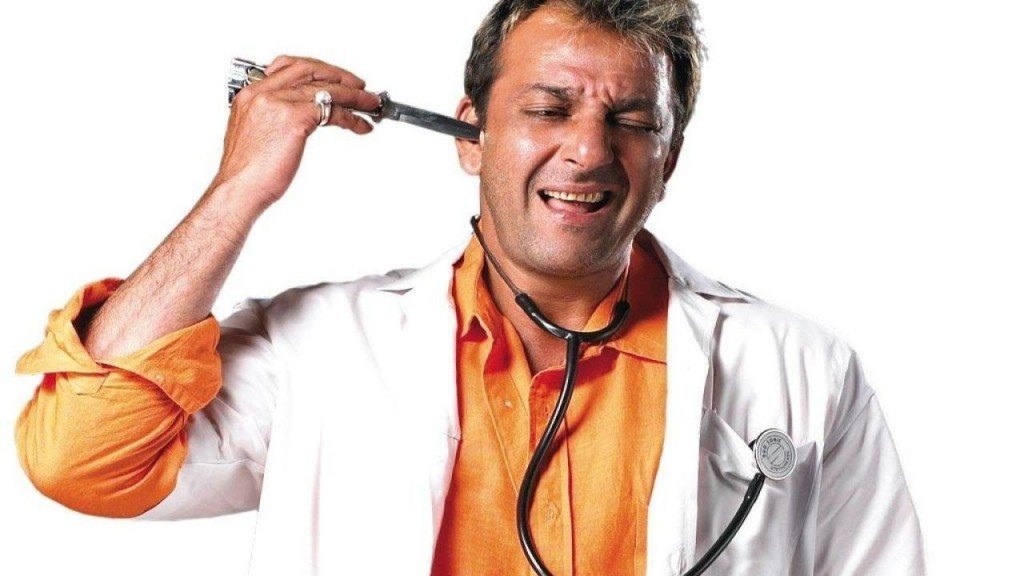 IMDb Rank: 210
Despite bearing a striking resemblance to Patch Adams, the fact remains that Munnabhai MBBS is one of the most unanimously appreciated and enormously loved films of all time in Indian Cinema. Agreed that it constitutes outstanding performances by Boman Irani and Arshad Warsi but if there is one singular performance which makes the film what it is today – it's Munnabhai by Sanjay Dutt. For lack of a better word, it was "meant" for him and him only. If there is one film after 'Sholay', 'Andaz Apna Apna' that can lay claim to creating the most number of memorable characters, it has to be 'Munnabhai MBBS'.
6. Hera Pheri (2000)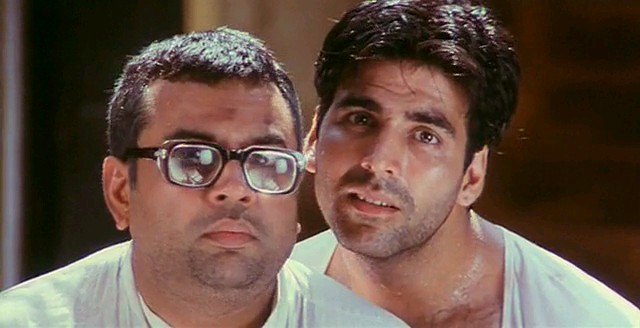 IMDb Rank: 236
Unarguably, the film with the most number of laugh out loud moments on this list. Also, possibly the most re-watchable film of this list. If that were not enough, it features one of best supporting performances — by Paresh Rawal — ever in Bollywood films. I don't think films like 'Hera Pheri' will ever be made again. In the age of toilet humor, it will be difficult for anyone to simply rely on situational comedy and witty dialogues to pull off a film as well as Priyadarshan did with 'Hera Pheri'. It is certainly a masterpiece in its own little way.
5. Rang De Basanti (2006)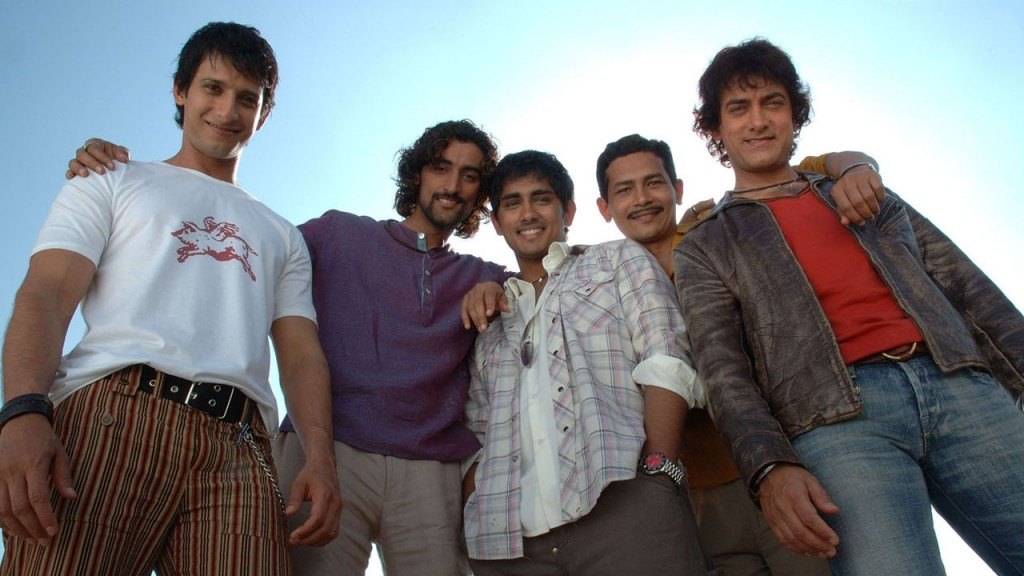 IMDb Rank: 171
Arguably the most influential Indian movie of the century, 'Rang De Basanti' did exactly what its tagline claimed: Awaken a generation. Employing a unique storytelling technique, Rakesh Omprakash Mehra blends the story of the Indian Independence fighters with the disillusioned young adults of modern India, capturing the imagination of the movie-going audience. Armed with a powerful screenplay, incredible performances from the ensemble cast, and a brilliant soundtrack from the great AR Rahman, Mehra infuses patriotism and youthful invigoration to create a compelling cinematic experience.
4. A Wednesday (2008)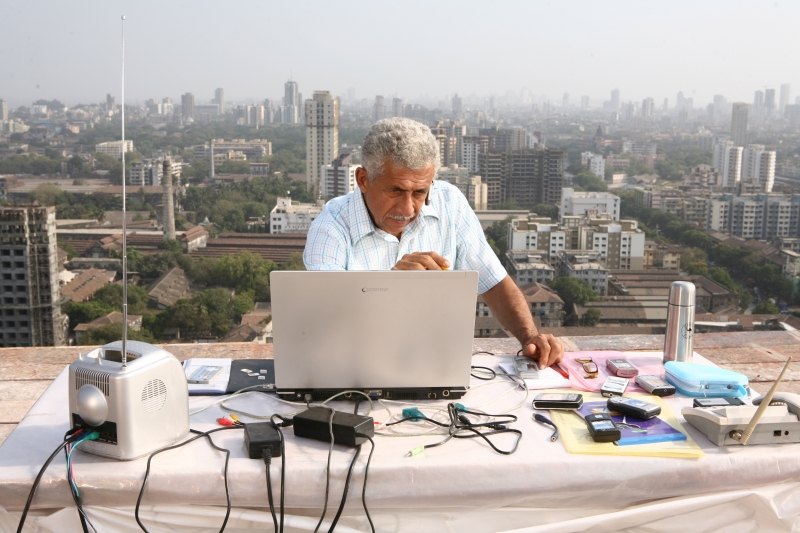 IMDb Rank: 180
A debut like no other. Neeraj Pandey, straightaway with his first film, found an assured place amongst the promising young directors of Hindi Cinema. He made a film so tight that it even made a loo-break look like a waste of time.'A Wednesday' is quite simply story-telling at its finest. An anonymous phone call puts the city on high alert and demands the release of wanted terrorists. What the caller does upon their release blew everybody's mind. Arresting performances by Naseeruddin Shah and Anupam Kher and three cheers to them for showing immense faith in a newcomer.
3. 3 Idiots (2009)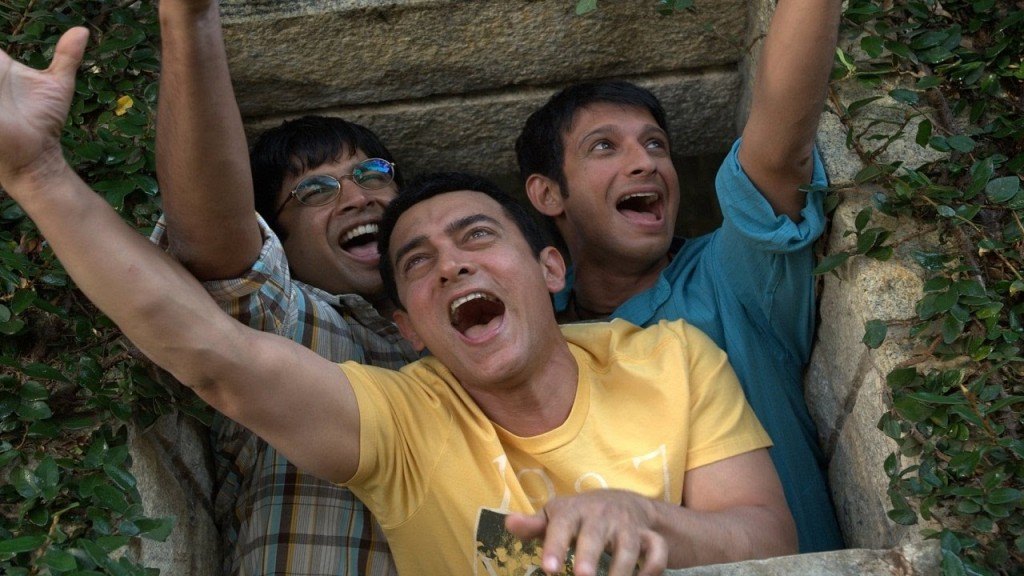 IMDb Rank: 99
Rajkumar Hirani's cinematic world is rosy and ideal. Bad guys are not that bad and good guys are extremely good and caring and that's what we love about his cinema. Not always do we want to be served with stark reality, do we? Even though you can spot similarities between the basic frameworks of each of his film, they fulfill the essential purpose – they entertain thoroughly. And that's what even '3 Idiots' does. In its post-analysis, people can accuse it of emotional manipulation, but '3 Idiots' made its viewers laugh, cry, worry and care for its characters — something not many films manage to achieve. '3 Idiots' did one more thing – it became the first film to cruise off the 300 crore mark.
2. Dangal (2016)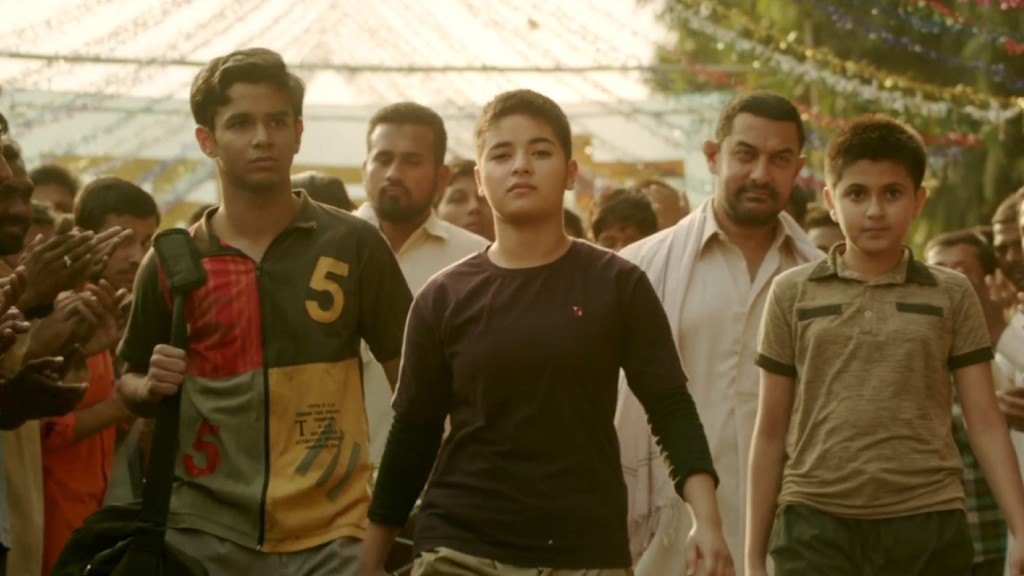 IMDb Rank: 74
An authentic sport biopic is the one which never tries to cut corners and dives deep into its methods, manners, psyche and nuances while being consciously aware of the regional, cultural and behavioural consistency it requires. Dangal aces each criteria mentioned above and came across as a definitive film on Mahavir Singh Phogat and his family's extraordinary story of courage and steely determination. The perfectly detailed story and script is matched in its merit by the exceptional effort put forth by the entire cast. Aamir Khan assumed the role of an anchor of the ship and provides the much-needed infectious dedication he is known for. Courtesy Mukesh Chhabra, casting was another crucial area in which Dangal knocked the ball out of the park. The hard work which went into creating a believable family with unbelievable feats paid off and Dangal served as a great testimony to the great sports of wrestling.
1. Taare Zameen Par (2007)
IMDb Rank: 81
The beauty of Taare Zameen Par lies in its simplicity. In his debut as a director, acclaimed actor Aamir Khan had a near perfect screenplay from Amol Gupte and had to resist the temptation to go over the top. But, he doesn't, displaying a sense of calm and restraint that has been a trademark of his acting career. The heartrending journey of a dyslexic little boy from confusion, humiliation and fear to his eventual redemption with the help of an understanding teacher, 'Taare Zameen Par' is one of most important movies ever made in Bollywood, and will move you to tears. Addressing the pressure that we put on our kids under the guise of success and prosperity and how it destroys their childhoods, the movie is immensely relatable and heart-breaking. Brilliantly written, directed and acted, 'Taare Zameen Par' is a film for the ages, and its themes universally resonant.
Read More: Greatest Bollywood Movies of the 21st Century