Critics play an important role in defining a film's place in the pages of the history of cinema. When you look at some of the most well-remembered and well-respected movies of all time, most, if not all, were very well reviewed. At least, you can give critics the credit to set the ball rolling on films they identify as special and then, that allows general audiences to catch up on those films later. With that in mind, we came up with a list of top Indian movies that received the best Rotten Tomatoes score.
Note 1: In case of equivalent RT scores, the film with higher average rating gets the higher position on the list.
Note 2: Baahubali: The Beginning has 86% rating, but we decided to prefer Dangal because Baahubali Part 2 is already on the list.
12. Dangal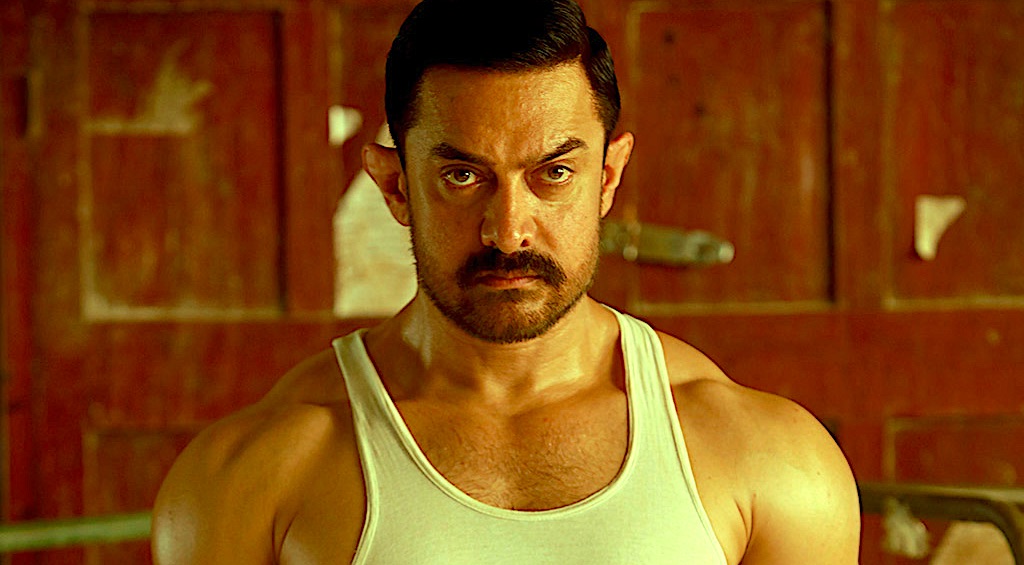 RT Score: 86% | Average Rating: 7.3
An authentic sport biopic is the one which never tries to cut corners and dives deep into its methods, manners, psyche and nuances while being consciously aware of the regional, cultural and behavioural consistency it requires. Dangal aces each criteria mentioned above and came across as a definitive film on Mahavir Singh Phogat and his family's extraordinary story of courage and steely determination. The perfectly detailed story and script is matched in its merit by the exceptional effort put forth by the entire cast. Aamir Khan assumed the role of an anchor of the ship and provides the much-needed infectious dedication he is known for. Courtesy Mukesh Chhabra, casting was another crucial area in which Dangal knocked the ball out of the park. The hard work which went into creating a believable family with unbelievable feats paid off and Dangal served as a great testimony to the great sports of wrestling.
11. Devdas (2002)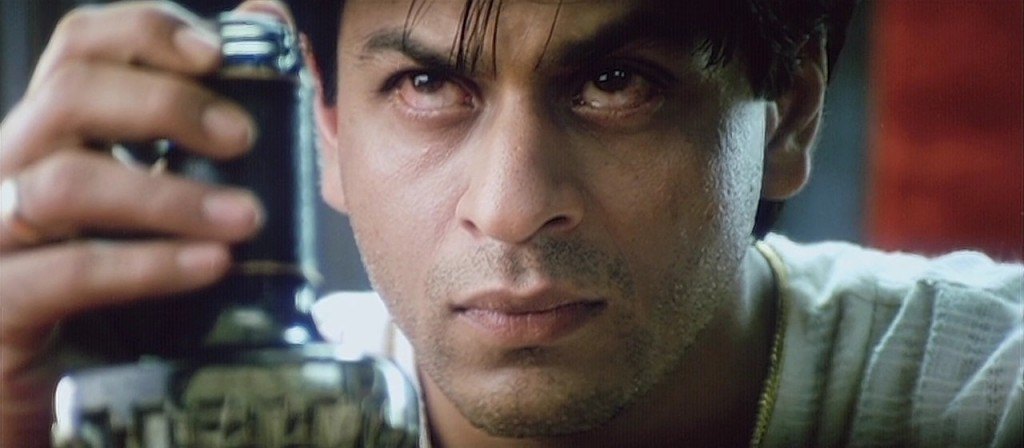 RT Score: 88% | Average Rating: 7.9
The third feature film of Sanjay Leela Bhansali may not have set the box office on fire in India but it did manage to impress people internationally. One can argue whether the film itself is great or not, but there's no question that there are few films — Indian or otherwise — that has the grandeur and magnificence of 'Devdas'. Possibly it was just the grandness of the film that fetched it international recognition including a BAFTA Best Foreign Language Film nomination. Or may be it was the moving story of Dev and Paro.
10. Taare Zameen Par (2007)
RT Score: 89% | Average Rating: 6.9
The beauty of Taare Zameen Par lies in its simplicity. In his debut as a director, acclaimed actor Aamir Khan had a near perfect screenplay from Amol Gupte and had to resist the temptation to go over the top. But, he doesn't, displaying a sense of calm and restraint that has been a trademark of his acting career. The heartrending journey of a dyslexic little boy from confusion, humiliation and fear to his eventual redemption with the help of an understanding teacher, 'Taare Zameen Par' is one of most important movies ever made in Bollywood, and will move you to tears. Addressing the pressure that we put on our kids under the guise of success and prosperity and how it destroys their childhoods, the movie is immensely relatable and heart-breaking. Brilliantly written, directed and acted, 'Taare Zameen Par' is a film for the ages, and its themes universally resonant.
9. Chak De India (2007)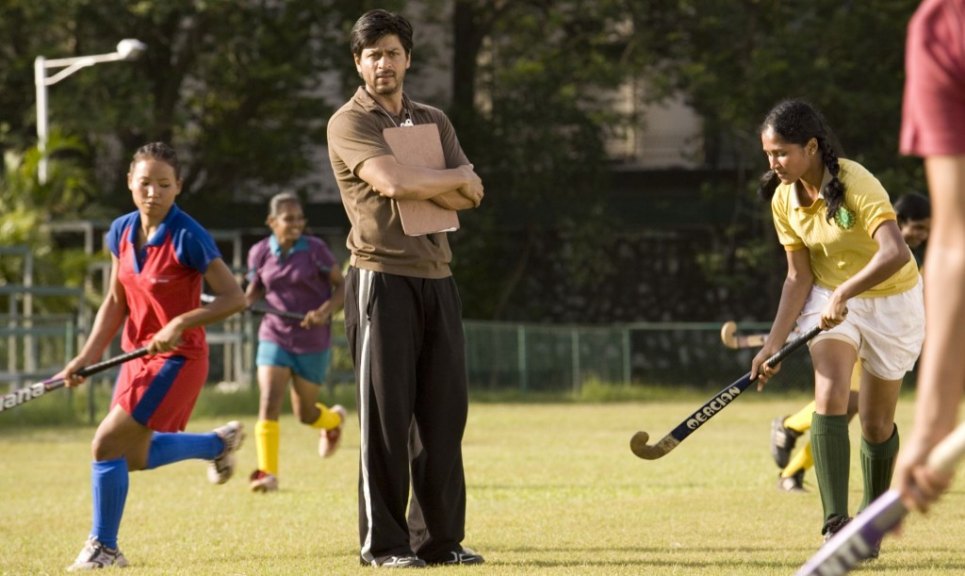 RT Score: 92% | Average Rating: 7.1
Among all the genres out there, sports movies are arguably the most difficult to pull off. The reason is quite simple actually. We are used to seeing sports on-screen in real life. So, when we watch a sports being depicted in a film, we easily get turned off if the depiction is not convincing or believable. With some clinical editing, intelligent cinematography and above all great understanding of the game, both from audience's and player's perspective, 'Chak de India' nails the portrayal of hockey in a way that no Indian film has ever managed to do with any sports. On top of that, it is also a great underdog story. Actually, it is made up of not one but two underdog stories. One underdog is fighting to prove others (mainly, the judgmental society) wrong, whereas the other underdog is fighting to prove himself right. In the end both win. But in the process the biggest winners are actually us, the viewers.
8. Monsoon Wedding (2001)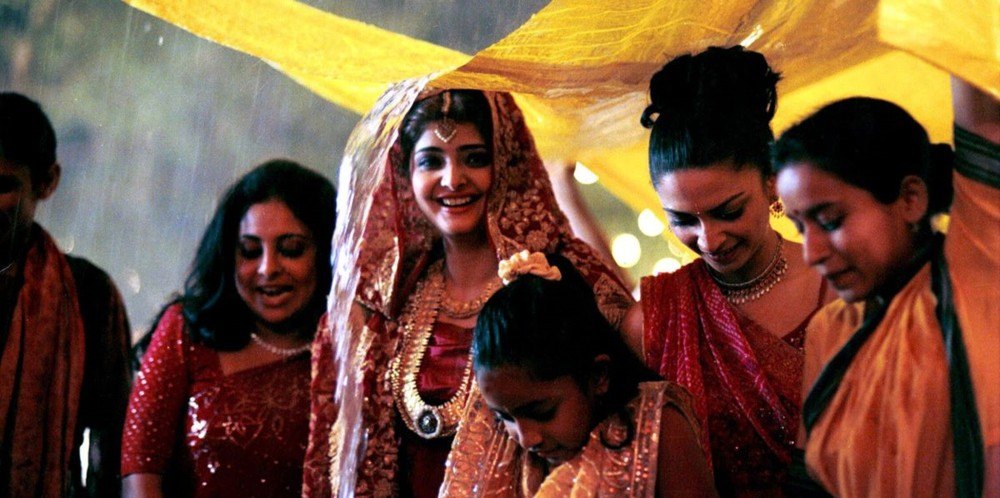 RT Score: 95% | Average Rating: 7.9
One of the few internationally acclaimed movies from the oeuvre of Indian cinema, 'Monsoon Weddings' is a brilliant portrayal of the socio-political and romantic entanglements that come associated with a big fat Indian wedding. The movie touches upon the themes of Indian conservatism, patriarchy and dysfunctional familial set-up. Premiered at the Marché du Film section of the Cannes Film Festival and winning the coveted Golden Lion at the Venice Film Festival, 'Monsoon Wedding' is one of the masterpieces of Indian cinema. Roger Ebert put it best when he said "Mira Nair's 'Monsoon Wedding' is one of those joyous films that leaps over national boundaries and celebrates universal human nature".
7. Lagaan (2001)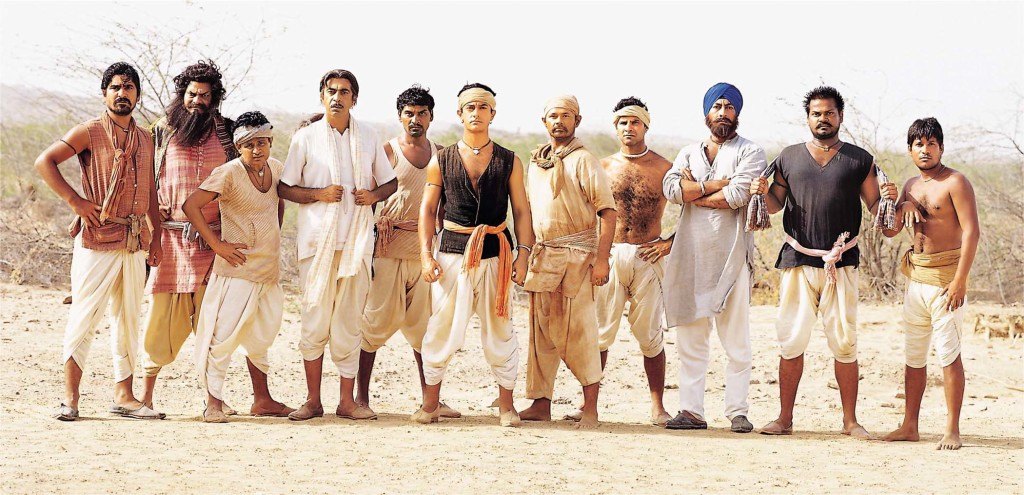 RT Score: 95% | Average Rating: 7.9
To be nominated for an Oscar despite the fact that Americans hardly understand cricket, speaks volumes about 'Lagaan' — and its connect with audiences. It tells you that "triumph of undying human spirit over all odds and discrimination" is a theme that's universally resonant. 'Lagaan', with its epic and grand scale, and technical and musical brilliance, represents Indian cinema in its finest form. I think noted critic Roger Ebert summed up the best when he wrote this about 'Lagaan':"an enormously entertaining epic, like nothing we've ever seen before, and yet completely familiar ". We only wish India could produce more of such films that is so Bollywood and yet so universal.
6. Gangs of Wasseypur (2012)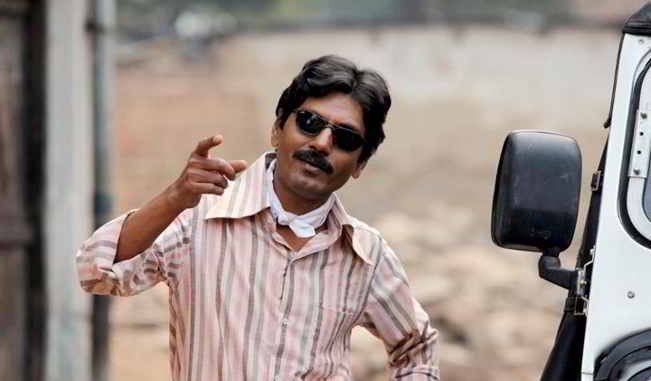 RT Score: 95% | Average Rating: 8.4
When Anurag Kashyap premiered his 5-hour long magnum opus at Cannes in 2011, the audience and critics were shocked, because they had never seen anything like it ever come out of Bollywood. Based on a true story of corruption, murder and revenge in the rural Indian town of Wasseypur over decades, Kashyap conceived one of the most stylish and enlivening cinematic experiences of the century. Fusing the charming and enigmatic characterizations of Coppola's 'Godfather' with the thematic flourishes of Tarantino's 'Pulp Fiction', Kashyap delivers a truly mesmerizing cinematic experience. Already a cult classic in the eyes of cinephiles world over, 'Gangs of Wasseypur' will remain a landmark achievement of Indian cinema.
5. The Lunchbox (2013)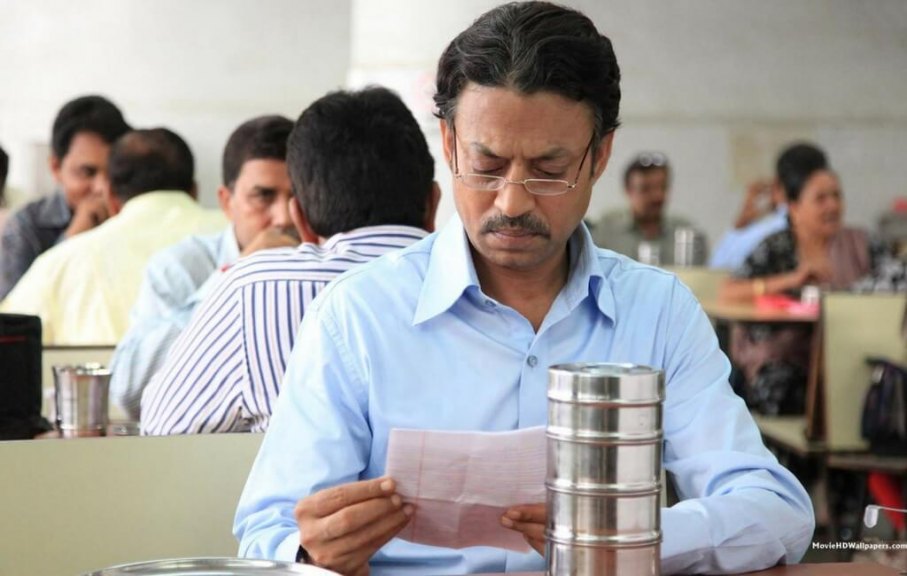 RT Score: 96% | Average Rating: 7.7
The movie which could have won India its first Oscar (if only had the stupid Oscar committee nominated it), the ultimate genius of 'Lunchbox' lies in its simplicity. The story of a cranky middle-aged man's unconventional romance with a lonely housewife, it is probably the only great romance that Bollywood has produced in ages. Debutant Ritesh Batra combines a brilliant screenplay and excellent performances by the cast to create one of the most heart-warming movie experiences we've ever had.
4. 3 Idiots (2009)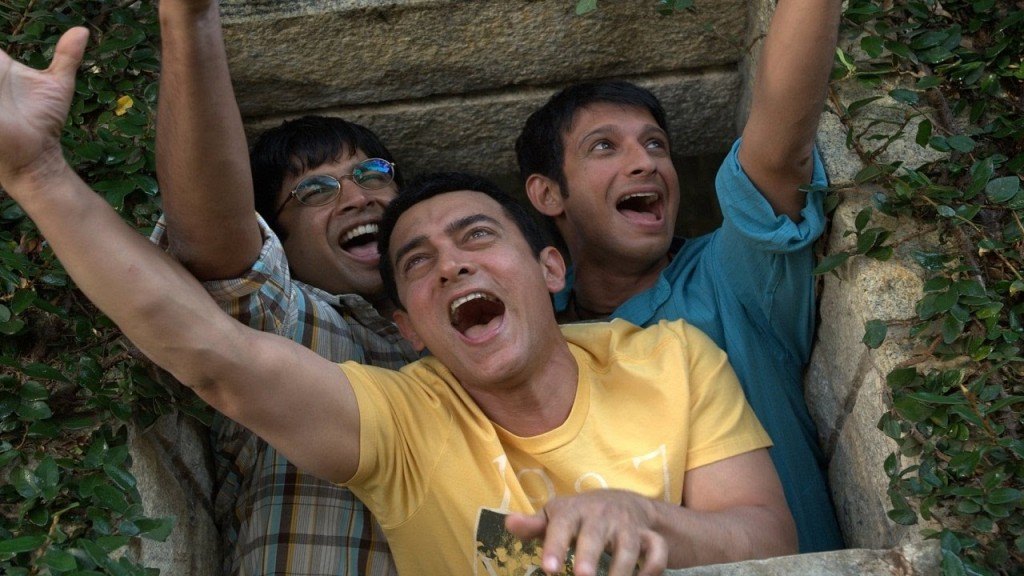 RT Score: 100% | Average Rating: 7.2
Rajkumar Hirani's cinematic world is rosy and ideal. Bad guys are not that bad and good guys are extremely good and caring and that's what we love about his cinema. Not always do we want to be served with stark reality, do we? Even though you can spot similarities between the basic frameworks of each of his film, they fulfill the essential purpose – they entertain thoroughly. And that's what even '3 Idiots' does. In its post-analysis, people can accuse it of emotional manipulation, but '3 Idiots' made its viewers laugh, cry, worry and care for its characters — something not many films manage to achieve. '3 Idiots' did one more thing – it became the first film to cruise off the 300 crore mark.
3. Ship of Theseus (2013)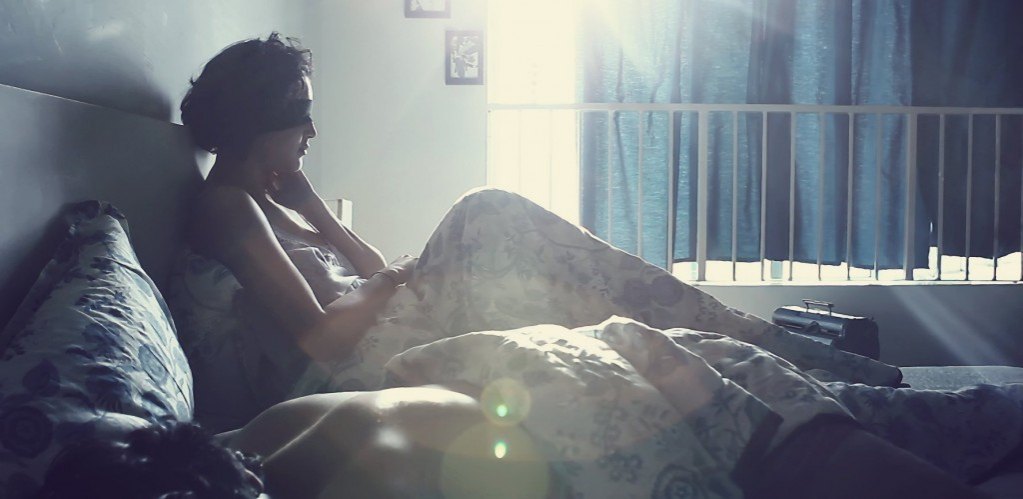 RT Score: 100% | Average Rating: 7.7
Helmed by the debutante Anand Gandhi, 'Ship of Theseus' is a philosophical drama following the lives three ostensibly unrelated individuals whose choices and decisions inadvertently takes them on journey of self-discovery and introspection. Just as the name suggests, the movie invokes thematic complexities of the famed Theseus Paradox, while boldly raising questions of faith, morality and identity and skillfully contemplating the cycle of life and death. 'Ship of Theseus' is one of the few movies which have been a spiritual experience for us. The ambition and flair that Anand Gandhi has displayed has rarely been surpassed and his vision is as grandiose as that of the legends like Terrence Malick and Kim Ki-duk. The movie is up there with '2001: A Space Odyssey' and 'The Tree of Life' for being philosophically stimulating and morally ambiguous. At the end, the paradox is still unanswered, and that is how it is supposed to be.
2. Baahubali 2: The Conclusion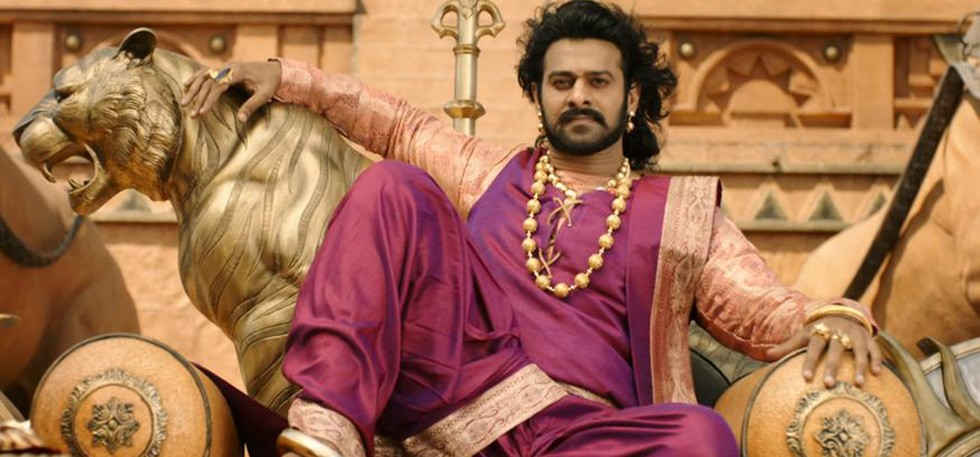 RT Score: 100% | Average Rating: 8
You may love or hate the film depending on your individual taste but you cannot ignore it. The second part of of S.S Rajamouli's epic creation is a game changer in many possible ways. Apart from breaking box office records all over the world it has ushered in a new era of technologically advanced film-making in Indian cinema. Filmmakers are no longer afraid of dreaming big and pushing the boundaries and in the process have revolutionized the movie going experience of the masses with the use of cutting edge technology and unheard of budgets. The best thing about all of this is that this is just the beginning of a new and brave phase of Indian cinema, all set to take on the world with its creativity and larger than life ideas.
1. Zindagi Na Milegi Dobara (2011)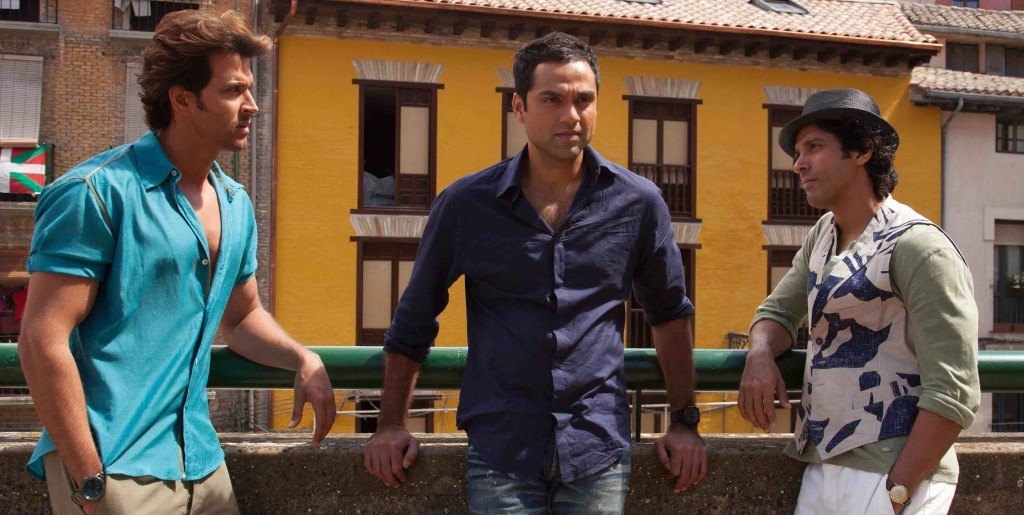 RT Score: 100% | Average Rating: 8.1
There are people who believe that ZNMD is just an eye-candy film promoting tourism in Spain. They couldn't be more wrong. The fact that ZNMD is one of the most visually stunning films ever made can't be held against it. It is like saying a beautiful blonde woman can't be intelligent. Those who love the film know that it is highly entertaining and has male chemistry that we hardly get to see on-screen. But ZNMD is more than just a film about three friends bonding over a road trip. It is also about finding one's truest self. Rarely you will find a film that celebrates the spirit of life the way ZNMD does. What is also creditworthy about ZNMD is that it's brainchild of a woman: writer-director Zoya Akhtar. She captures the insecurities and the inner desires of men as beautifully as the gorgeous landscapes of Spain.
Read More: Best Cricket Movies