As we all know, these days the market is crowded with movies mainly belonging to one franchise or another, and most films are some installment of a series that has been going on for a long time. These movies are mainly produced by large American studios for minting money, and there is not much experimentation being made in such films where the aesthetics remain the same throughout. Due to the huge mass appeal that such franchises have, independent movies are finding it rather difficult to show their work to the masses on the big screen.
In such a dire situation, Netflix has come up as the indie filmmakers' messiah, exhibiting their content on its platform, which not only helps the producers, actors, and technicians of such small-budget productions to showcase their work in front of the world, but also allows the streaming giant to gain mass appeal in different parts of the world with their varied content. With all that said, here's the list of really good independent movies that are currently available to stream on Netflix:
14. Gerald's Game (2017)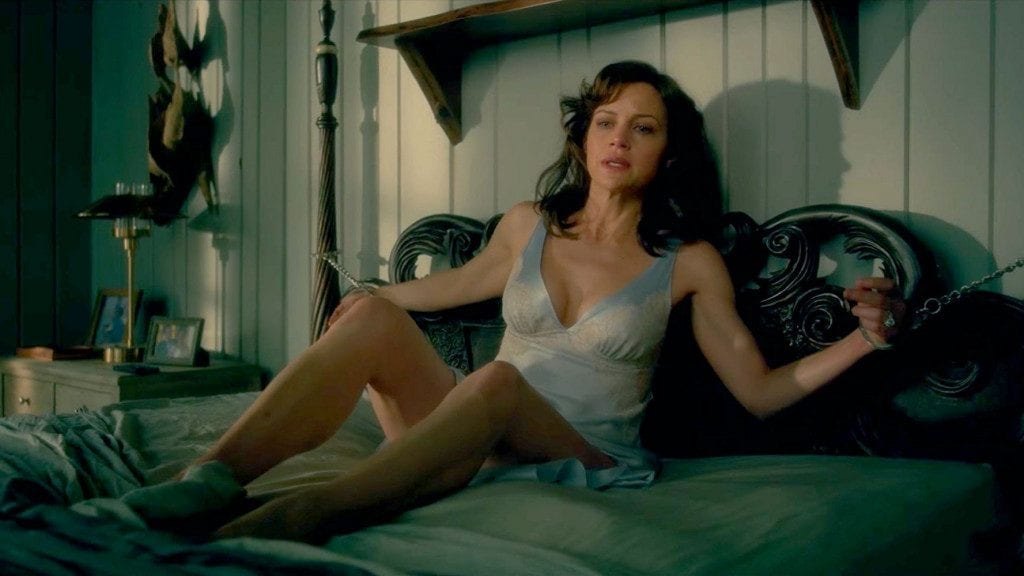 One of the most unique horror films to come out of Netflix's repertoire, 'Gerald's Game' is a multi-layered story that explores several interesting themes. The film centers around a couple who visit their lake house to spend some time together and add some spark to their otherwise dull sexual life. While the husband, Gerald, wants to fulfill his rape fantasy by handcuffing his wife Jessie's hands to the bedpost, Jessie is clearly not comfortable with that. As they argue, Gerald suddenly dies of a heart attack leaving Jessie attached to the bedpost. What then happens is what drives the narrative forward. We keep seeing flashbacks of Jessie's life where it becomes clear why she was not comfortable with Gerald's idea in the first place.
13. To All the Boys I've Loved Before (2018)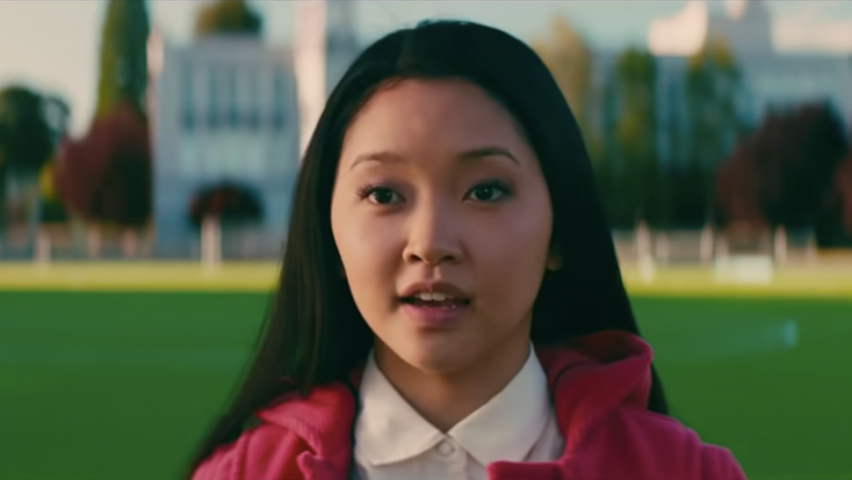 Directed by Susan Johnson, 'To All the Boys I've Loved Before' is a teenage romantic comedy about a young girl who has the habit of writing letters to her former lovers. She does this for her own amusement and of course, has no intention of sending these letters out. Unfortunately, these letters end up getting delivered to each and every boy they were addressed to. The girl, Lara, naturally falls into a weird and uncomfortable situation which was never her intention while penning those romantic odes. Teen romcoms release by the dozen every year, and hardly any one of them remains in public memory for too long. But with an amazing array of characters and brilliant writing, 'To All the Boys I've Loved Before' really stands out in this regard.
12. Wheelman (2017)
One of the best action thrillers on Netflix, 'The Wheelman' stars Frank Grillo as the eponymous character who works as a getaway driver for mobsters. Despite having a reluctance for this career, the Wheelman has to continue because he owes someone a major debt which needs to be paid at any cost. It so happens that after a job where he has to drive bank robbers post their heist, Wheelman fails to make contact with them, and is instead directed by a stranger's phone call on where to deliver the money. His clients naturally get the idea that the Wheelman is trying to double-cross them. He now fears that their wrath may befall upon his family. An intensely packed thriller, 'Wheelman' achieves a lot with its limited resources. The acting is masterful, the action is very exciting to watch, and Grillo himself is wonderful in the leading role.
11. And Breathe Normally (2018)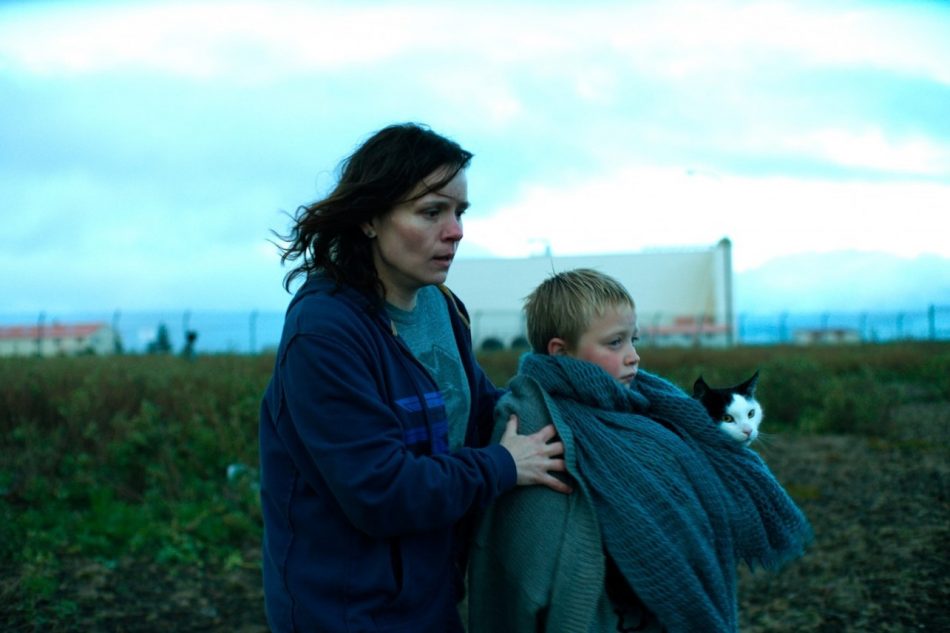 A drama film from Iceland, 'And Breathe Normally' is directed by Ísold Uggadóttir. The film tells the story of two women and how they, unbeknownst to them, find each other at the crossroads of life. One of the characters is a single mother with a little child who is constantly struggling with poverty. The other character is a refugee from Guinea-Bissau who is desperately seeking asylum in Iceland. However, her future does not look promising as there's a high chance that she will be deported. Both of them are almost at the fringes of urban life, with nothing hopeful around the corner. It is in this struggle that they have to constantly carry on their existence. The film received huge critical acclaim soon after it released, and even managed to win the World Cinema Dramatic Directing Award at the Sundance Film Festival.
10. The Meyerowitz Stories (2017)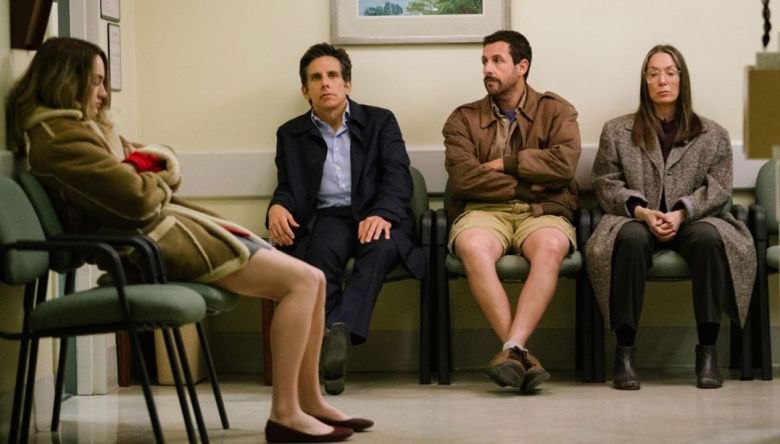 One of the most star-studded Netflix original films, 'The Meyerowitz Stories' is a film which chronicles lives of the different members of the Meyerowitz family, who all live apart, but have come together to celebrate their sculptor father's career retrospective. The film mainly observes the relationships they share, and depicts how, despite being quite distanced from each other, all of them still share a mutual love which connects them. Written and directed by the master Noah Baumbach, the film stars Ben Stiller, Dustin Hoffman, Emma Thompson, and Adam Sandler in major roles. Watch this film for its brilliant writing and a warm feeling of love which permeates throughout its storyline.
9. Tallulah (2016)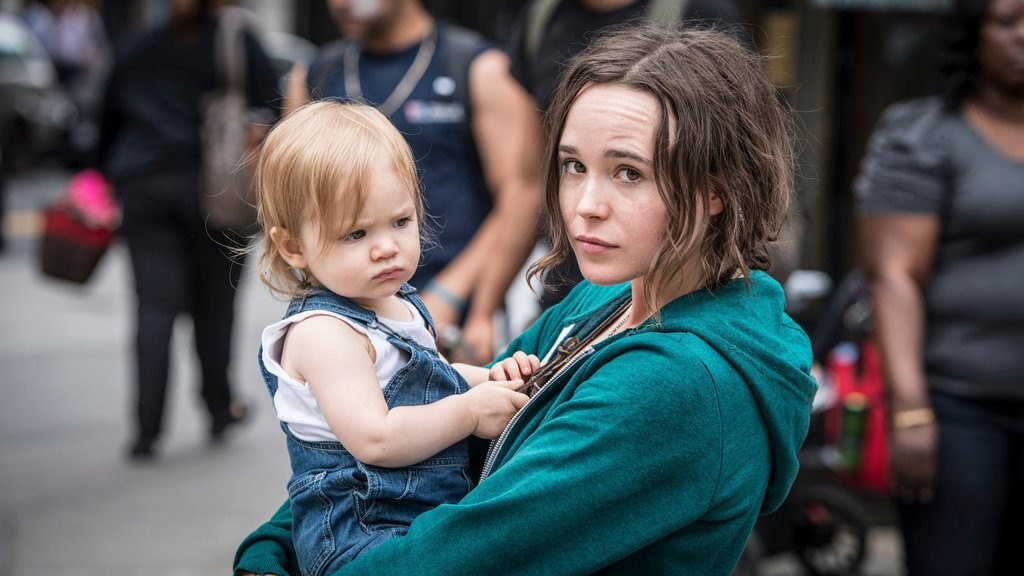 Made on a mere $6 million budget, this film starring Ellen Page, Allison Janney, and Tammy Blanchard managed to impress audience across the world when it was released on Netflix after its premiere at the Sundance Film Festival. Page almost single-handedly carries the film on her shoulder as she plays the part of the eponymous homeless teenager who suddenly comes across an infant with a highly irresponsible mother. Feeling sorry for the child, Tallulah takes her away to her former boyfriend's mother, Margo Mooney, claiming that the infant is actually her granddaughter. Margo allows Tallulah and the child to stay with her, and soon the three of them develop a special bond. This is an amazingly pro-life tale which is bound to touch your heart and stay with you for a long time. The thoughtful writing and the wonderful dramatic turns that the film takes are truly endearing.
8. Win It All (2017)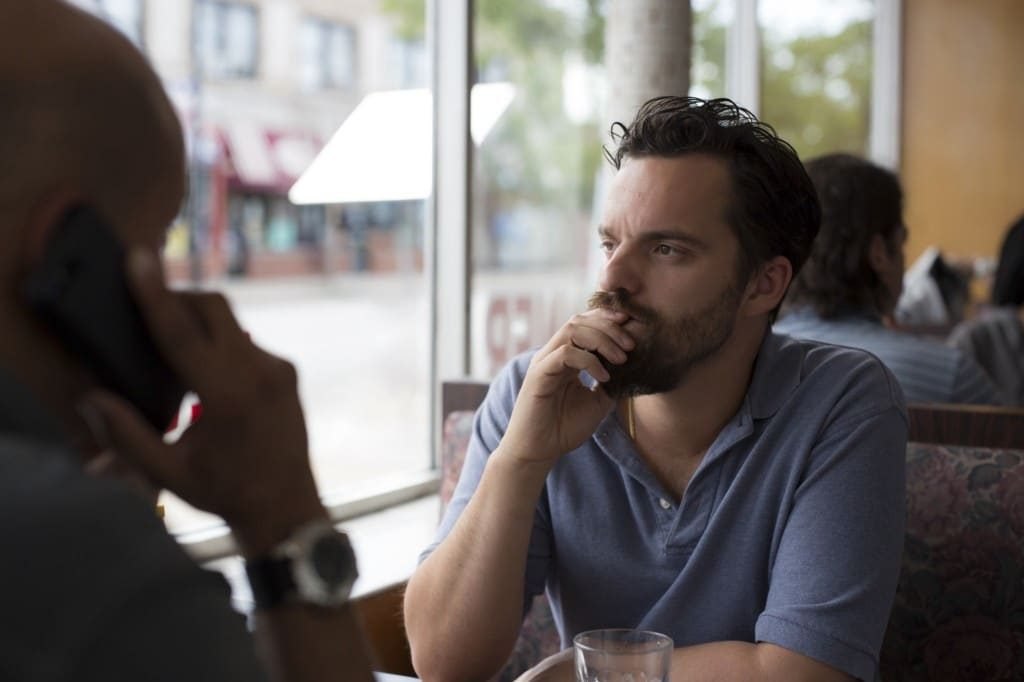 Netflix has managed to collect some amazing films ranging from thrillers to comedies to dramas from all over the world. Among their comedy thrillers, 'Win It All' is a brilliant movie about the exploits of a gambling addict. The protagonist desperately tries to quit his habit, but falls deeper into a rabbit hole after he suddenly gets hold of a large amount of cash. The central character is Eddie Garrett. The cash he gets hold of belongs to a gangster who asks him to keep the money with himself and to await further instructions. Being the addict that he is, Eddie soon dries up the cash with his gambling. Now when the gangster says he's coming back, Eddie has to, in any way possible, cough up the amount. The brilliant writing and direction of Joe Swanberg make 'Win It All' a thoroughly entertaining watch. The characters are intriguing and the situations frighteningly realistic.
7. 1922 (2017)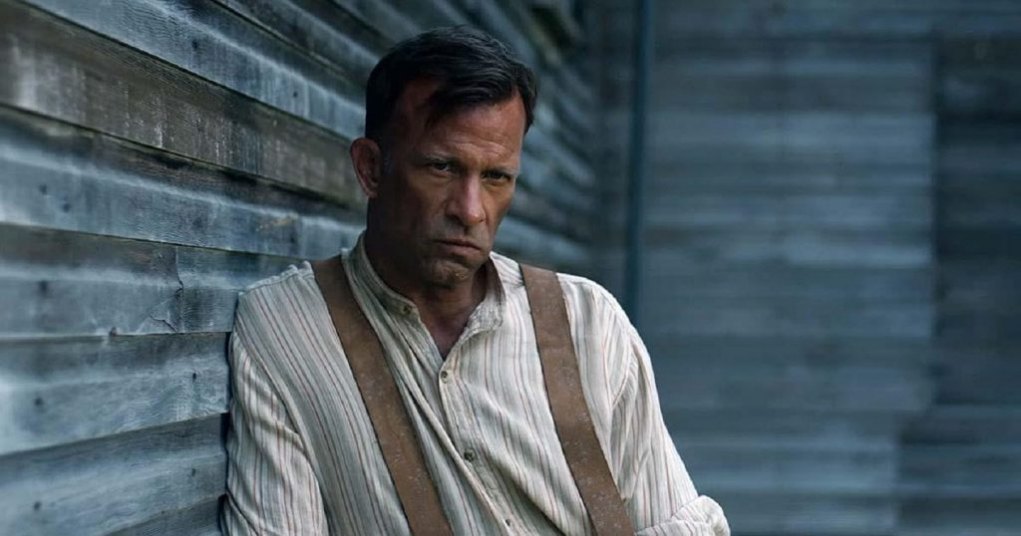 A criminally underrated horror film of recent times, '1922', written and directed by Zak Hilditch based on a Stephen King novel, is the story of a man who ends up murdering his wife after an argument by misleading his son and taking his help to do the job. The duo then throw the corpse into a well where rats soon devour it. However, that is hardly the end of the tale. Soon, a strange fate befalls both the father and son. While the son moves away and faces his own series of misfortunes, wherever the father lives, his life is continuously infested by rats. They become the constant reminder of the cruel way in which he killed his wife. He ultimately realizes that "In the end, we all get caught." '1922' is gripping, haunting, and a thrill ride across the darkest recesses of the human mind. The central character, Wilfred "Wilf" James, is masterfully portrayed by Thomas Jane whom we have earlier seen in films like 'Boogie Nights' (1997), and 'The Mist' (2007).
Read More: Best Dystopian Movies on Netflix
6. The Fundamentals Of Caring (2016)
Our very own 'Ant-Man', Paul Rudd proves his versatility in this heartfelt comedy-drama based on the book 'The Revised Fundamentals of Caregiving' by Jonathan Evison. Rudd plays the character of a writer who comes across a disabled teen and starts working as his caregiver. As the two of them keep spending time together, they realize that they've developed a unique bond which will be hard to replace. Their friendship further strengthens when the two of them take a road trip together and discover many facets of their own personalities which slowly come to the surface. Notably, 'The Fundamentals Of Caring' was screened as the Closing Night Film of the 2016 Sundance Film Festival. Though the story might not seem particularly original, it's the chemistry between the leads that stands out.
Read More: Best Adventure Movies on Netflix
5. I Don't Feel at Home in This World Anymore (2017)
Macon Blair, who proved himself to be a powerful performer in the film 'The Blue Ruin' (2013), proves his worth as a writer-director in this 2017 comedy-thriller starring Melanie Lynskey, Elijah Wood, and David Yow. Lynskey plays the character of a nurse called Ruth who returns home one day to find that she has been robbed of several items, among which is her laptop computer. With the help of a neighbor named Tony (Wood), she embarks on a journey to recover her items from the thieves after discovering the location of her computer using a mobile app. But the duo soon realizes that they've stepped into some deep waters as the criminals they were chasing turn out to be far more dangerous than regular robbers. The film offers a deep subtextual layer to the narrative where it speaks about gender dynamics prevalent in America and how such notions seep into our daily lives. 'I Don't Feel at Home in This World Anymore' received widespread critical acclaim immediately after its release at the Sundance Film Festival and till date boasts of an 89% fresh rating on Rotten Tomatoes.
Read More: Best Bank Robbery Movies on Netflix
4. Beasts of No Nation (2015)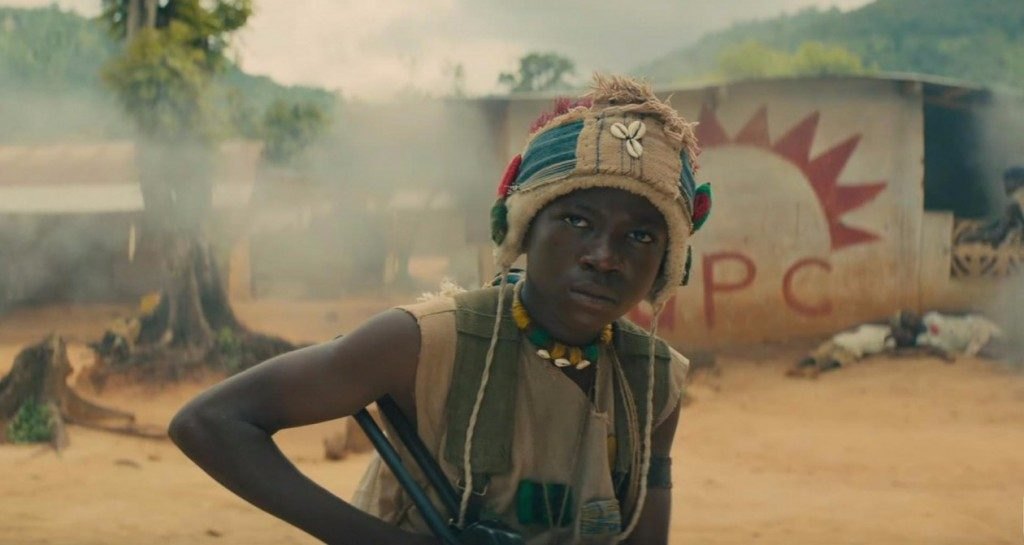 The first original feature film to release on Netflix, 'Beasts of No Nation' till date remains one of the best films to be distributed by the streaming giant. The film centers around the character of a small child fighting in the guerilla army controlled by a fierce warlord. The character of the warlord is played superbly by acclaimed English actor Idris Elba. The film brings us close to the numerous atrocities Africans face on a daily basis and depicts how their children stray away from the path of righteousness and are led towards a harmful lifestyle of drugs and violence by such guerilla war groups. Cary Joji Fukunaga serves as the writer and director of this film, which is inspired by the book of the same name by Uzodinma Iweala.
Read More: Best Basketball Movies on Netflix
3. Imperial Dreams (2017)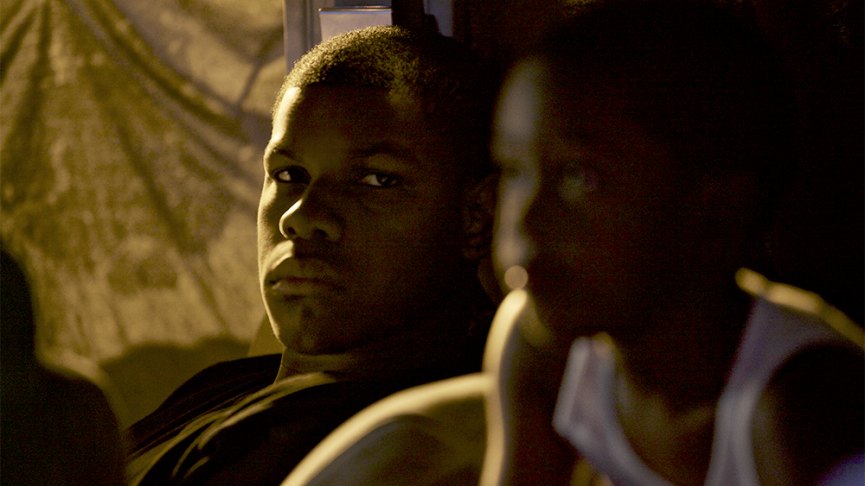 An important and politically charged film, 'Imperial Dreams' was picked up by Netflix for distribution in 2017, three years after the film was first showcased at Sundance. The film follows the story of am African-American gangster who returns to civilian life after being released from prison. The film observes this character as he desperately tries to live an honest life while keeping his distance from the law. 'Imperial Dreams' also showcases the difficulties faced by African-Americans once they come out of jail and how racial profiling is still a thing among many American policemen. The film received high praise from critics soon after its release.
Read More: Best Post-Apocalyptic Movies on Netflix
2. First Match (2018)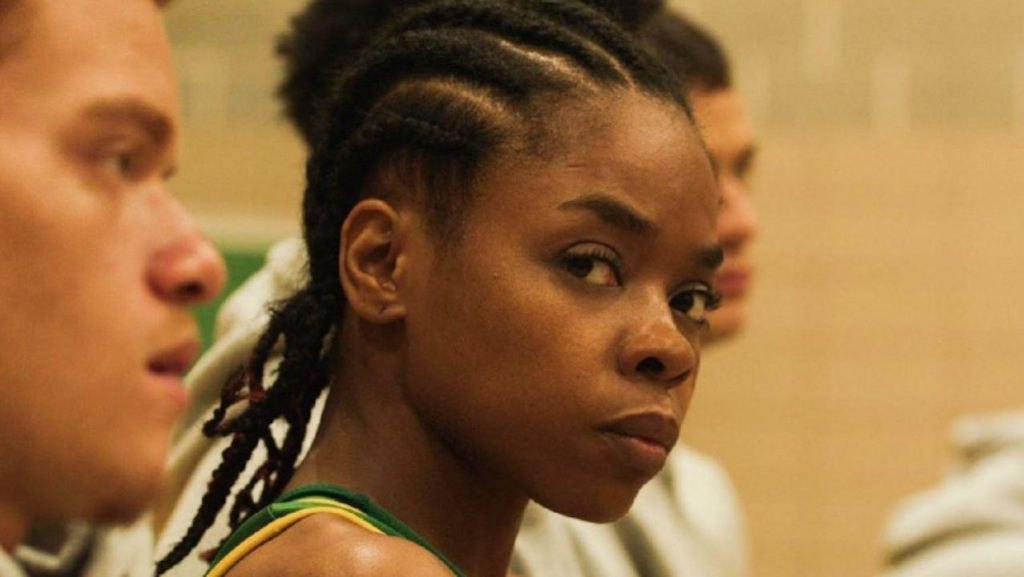 Written and directed by Olivia Newman, 'First Match' is the story of a young girl who has grown up in the harshest of circumstances and decides to join an all-boys wrestling team at her school so that she gets a chance to meet her father. The film, heart-touching as it is, is also rather shocking in certain places, especially the fights. The wrestling matches we see in the film are shot brilliantly. Newman's insane ability to shoot such fine fights should see her get a chance to direct some boxing or wrestling movies in the near future.
Read More: Best Boxing Movies on Netflix
1. Roma (2018)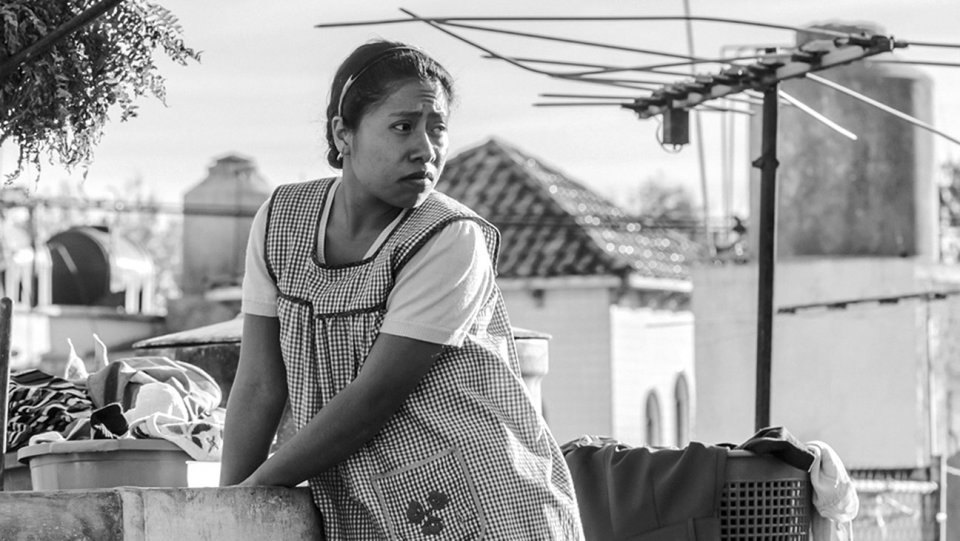 Undoubtedly Netflix's greatest achievement till date, 'Roma' proves once again what a master Alfonso Cuaron is. The film, according to Cuaron, serves as a memory piece of how Cuaron remembers his childhood in the city of Mexico with members of the family he truly loves. The way Cuaron weaves a picture of the Mexico City of his childhood vividly brings to us the picture of the city during the 1960s and 70s — with its different people from different strata of society, the politics of the era, lives of children, and so on. The film went on to win three Academy Awards – Best Cinematography, Best Director, and Best Foreign Film.
Read More: Best Existential Movies on Netflix